The Eisners are the most well known awards in the comic book industries, selecting the best of comics since 1988, and named in honor of all time great cartoonist Will Eisner. Like all awards ceremonies, they share the trappings of imperfect systems, but winning an Eisner is clearly reason to celebrate for comic book creators and those in the industry.
After seeing a handful of creators and comics-industry folks sharing requests to vote for their work, I was surprised at the apparent openness of voting, like the Eisners were decided ala the NBA All-Star game fan vote. So, naturally, I registered to vote as a "journalist" ("obsessed, aging blogger" is more realistic, but way less impressive sounding), and was delighted to find I could vote!
It wasn't until after I voted, that I read the FAQ page and realized Press and Fans are not eligible. Which makes sense!
So with that in mind, I still wanted to share my 2020 Eisner votes and some thoughts on the selected works.
I did not vote for any categories where I hadn't read any of the entries, and avoided write-in votes simply because 1) I wasn't certain about the applicable timeframe and 2) for my first time voting kind of wanted to play within the nominations. If I had written in picks, they would have been for Gene Luen Yang as writer, and Ice Cream Man
 as best continuing series.
Support For Comic Book Herald:
Comic Book Herald is reader-supported. When you buy through links on our site, we may earn a qualifying affiliate commission.
Comic Book Herald's reading orders and guides are also made possible by reader support on Patreon, and generous reader donations.
Any size contribution will help keep CBH alive and full of new comics guides and content. Support CBH on Patreon for exclusive rewards, or Donate here! Thank you for reading!
The deadline for voting was June 18, 2020, although recently I've seen Chris Arrant report on Newsarama that the voting is under review following problems with the website! I look forward to hearing the announced winners once those problems are sorted out!
Best Short Story
A. "Hot Comb," by Ebony Flowers, in Hot Comb (Drawn & Quarterly)
B. "How to Draw a Horse," by Emma Hunsinger, The New Yorker, https://www.newyorker.com/humor/daily-shouts/how-to-draw-a-horse
C. "The Menopause," by Mira Jacob, The Believer, https://believermag.com/the-menopause/
D. "Who Gets Called an 'Unfit' Mother?" by Miriam Libicki, The Nib, https://thenib.com/who-gets-called-an-unfit-mother/
E. "You're Not Going to Believe What I'm About to Tell You," by Matthew Inman, The Oatmeal, https://theoatmeal.com/comics/believe
Ebony Flowers' Hot Comb
 is an excellent work of short fiction, both insightful in its depictions of growing up as a young African-American woman, and heartbreaking in its depictions of assimilating to social pressure and cultural influences. The story is about a black girl's hair, but the conflict is so much larger.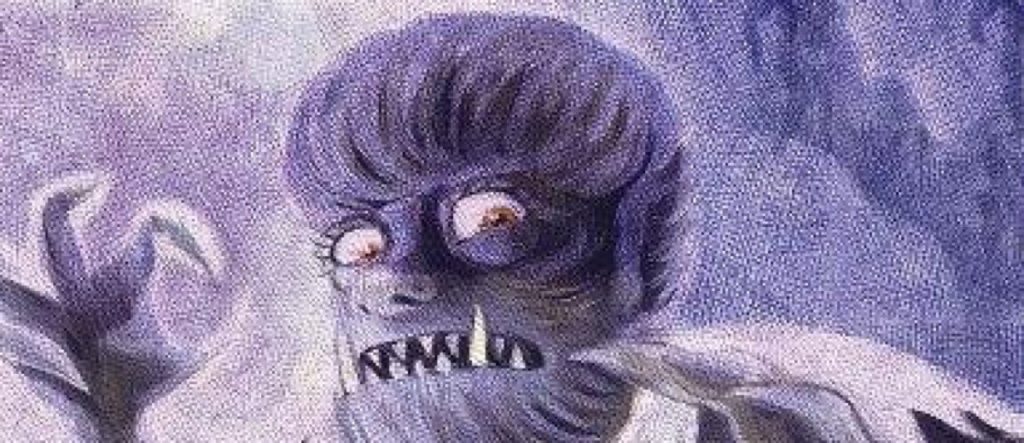 Best Single Issue/One-Shot
A. Coin-Op No. 8: Infatuation, by Peter and Maria Hoey (Coin-Op Books)
B. The Freak, by Matt Lesniewski (AdHouse)
C. Minotäar, by Lissa Treiman (Shortbox)
D. Our Favorite Thing Is My Favorite Thing Is Monsters, by Emil Ferris (Fantagraphics)
E. Sobek, by James Stokoe (Shortbox)
Emil Ferris' My Favorite Thing is Monsters
 is one of my favorite comics of all time, and this FCBD 2019 special is just as deserving of all the accolades the Eisners can throw at the work.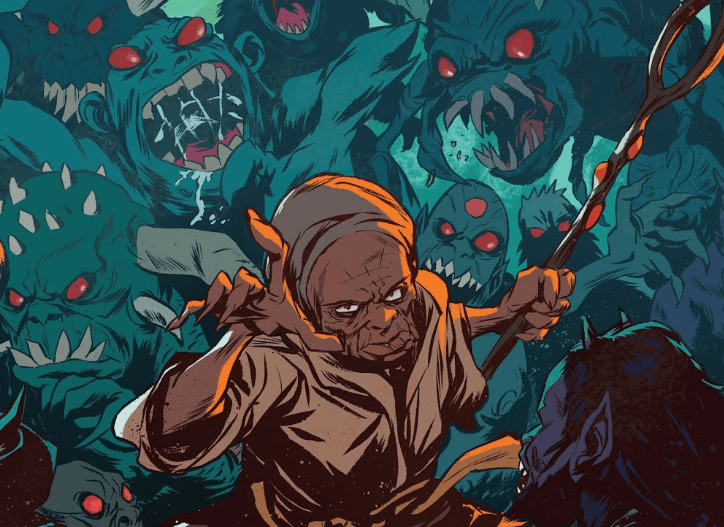 Best Continuing Series
A. Bitter Root, by David Walker, Chuck Brown, and Sanford Greene (Image)
B. Criminal, by Ed Brubaker and Sean Phillips (Image)
C. Crowded, by Christopher Sebela, Ro Stein, and Ted Brandt (Image)
D. Daredevil, by Chip Zdarsky and Marco Checchetto (Marvel)
E. The Dreaming, by Simon Spurrier, Bilquis Evely et al. (DC)
F. Immortal Hulk, by Al Ewing, Joe Bennett, and Ruy José et al. (Marvel)
Admittedly, this was a tough one, and if I hadn't been in the process of re-reading Bitter Root
 to prepare for my interview with Sanford Greene, I could easily have picked Criminal or Immortal Hulk. Ultimately, Bitter Root's incredible ability to turn the fight against racism (and all that entails) into a steampunk Harlem Renaissance fantasy story is more impressive, and more important than the competition.
Best Limited Series
A. Ascender, by Jeff Lemire and Dustin Nguyen (Image)
B. Ghost Tree, by Bobby Curnow and Simon Gane (IDW)
C. Little Bird by Darcy Van Poelgeest and Ian Bertram (Image)
D. Naomi by Brian Michael Bendis, David Walker, and Jamal Campbell (DC)
E. Sentient, by Jeff Lemire and Gabriel Walta (TKO)
Sentient is very good, but it ain't Little Bird
. This was CBH writer supreme John Galati's single favorite work of 2019, and who am I to argue?
Best New Series
A. Doctor Doom, by Christopher Cantwell and Salvador Larocca (Marvel)
B. Invisible Kingdom, by G. Willow Wilson and Christian Ward (Berger Books/Dark Horse)
C. Once & Future, by Kieron Gillen and Dan Mora (BOOM! Studios)
D. Something Is Killing the Children, by James Tynion IV and Werther Dell'Edera (BOOM! Studios)
E. Undiscovered Country, by Scott Snyder, Charles Soule, Giuseppe Camuncoli, and Daniele Orlandini (Image)
Another surprisingly easy pick among a bunch of work I enjoy. Gillen's story of a zombiefied King Arther revival is ready-made for the big screen, but it's Dan Mora's absolutely stunning craft and design that elevates Once & Future to Eisner winning level.
Best Publication for Kids
A. Akissi: More Tales of Mischief, by Marguerite Abouet and Mathieu Sapin (Flying Eye/Nobrow)
B. Dog Man: For Whom the Ball Rolls, by Dav Pilkey (Scholastic Graphix)
C. Guts, by Raina Telgemeier (Scholastic Graphix)
D. New Kid, by Jerry Craft (Quill Tree/HarperCollins)
E. This Was Our Pact, by Ryan Andrews (First Second/Macmillan)
F. The Wolf in Underpants, by Wilfrid Lupano, Mayana Itoïz, and Paul Cauuet (Graphic Universe/Lerner Publishing Group)
New Kid by Jerry Craft is that impossibly challenging all ages blend of school humor and heartbreak, with the added complex layer of racial bias in middle and high school. The "For Kids" designation of the award is frankly deceiving here, as Craft's work is well worth a read for comics fans across a wide variety of ages.
Best Publication for Teens
A. Harley Quinn: Breaking Glass, by Mariko Tamaki and Steve Pugh (DC)
B. Hot Comb, by Ebony Flowers (Drawn & Quarterly)
C. Kiss Number 8, by Colleen AF Venable and Ellen T. Crenshaw (First Second/Macmillan)
D. Laura Dean Keeps Breaking Up with Me, by Mariko Tamaki and Rosemary Valero-O'Connell (First Second/Macmillan)
E. Penny Nichols, by MK Reed, Greg Means, and Matt Wiegle (Top Shelf)
When SKTCHD ran a giveaway to support local comic shops during the pandemic, the near unanimous praise for Laura Dean Keeps Breaking Up With Me made it the very first graphic novel I thought of. The work by Mariko Tamaki and Rosemary Valero-O'Connell is worth every iota of praise and then some, and a clear Eisner winning work.
Best Reality-Based Work
A. Good Talk: A Memoir in Conversations, by Mira Jacob (One World/Random House)
B. Grass, by Keum Suk Gendry-Kim, translation by Janet Hong (Drawn & Quarterly)
C. Kid Gloves: Nine Months of Careful Chaos, by Lucy Knisley (First Second/Macmillan)
D. Moonbound: Apollo 11 and the Dream of Spaceflight, by Jonathan Fetter-Vorm (Hill & Wang)
E. My Solo Exchange Diary, vol. 2 (sequel to My Lesbian Experience with Loneliness), by Nagata Kabi, translation by Jocelyne Allen (Seven Seas)
F. They Called Us Enemy, by George Takei, Justin Eisinger, Steven Scott, and Harmony Becker (Top Shelf)
They Called Us Enemy
 packs the unflinching historical reality of March, this time addressing the life of Star Trek actor George Takei, and his childhood spent in America's concentration camps for Japanese during and after World War II.
Best Graphic Album–New
A. Are You Listening? by Tillie Walden (First Second/Macmillan)
B. Bezimena, by Nina Bunjevac (Fantagraphics)
C. BTTM FDRS, by Ezra Claytan Daniels and Ben Passmore (Fantagraphics)
D. Life on the Moon, by Robert Grossman (Yoe Books/IDW)
E. New World, by David Jesus Vignolli (Archaia/BOOM!)
F. Reincarnation Stories, by Kim Deitch (Fantagraphics)
BTTM FDRS
 is one of those comics that absolutely blew me out of the water, to the point that I read it all in a single sitting and immediately rushed to rank it inside my top 100 favorite comics of all time.
Best Graphic Album–Reprint
A. Bad Weekend by Ed Brubaker and Sean Phillips (Image)
B. Clyde Fans, by Seth (Drawn & Quarterly)
C. Cover, vol. 1, by Brian Michael Bendis and David Mack (DC/Jinxworld)
D. Glenn Ganges: The River at Night, by Kevin Huizenga (Drawn & Quarterly)
E. LaGuardia, by Nnedi Okorafor and Tana Ford (Berger Books/Dark Horse)
F. Rusty Brown, by Chris Ware (Pantheon)
If movies about Hollywood are Oscar-bait, then I don't see how Brubaker and Phillips tail of comic cons and creators scorned could fail to come away with an Eisner. The return of Criminal was easily one of my favorite comics of 2019, and the "Bad Weekend" saga ranks among the best of the series' incredible legacy.
Best Writer
A. Bobby Curnow, Ghost Tree (IDW)
B. MK Reed and Greg Means, Penny Nichols (Top Shelf)
C. Mariko Tamaki, Harley Quinn: Breaking Glass (DC); Laura Dean Keeps Breaking Up with Me (First Second/Macmillan); Archie (Archie)
D. Lewis Trondheim, Stay (Magnetic Press); Maggy Garrisson (SelfMadeHero)
E. G. Willow Wilson, Invisible Kingdom (Berger Books/Dark Horse); Ms. Marvel (Marvel)
F. Chip Zdarsky, White Trees (Image); Daredevil, Spider-Man: Life Story (Marvel); Afterlift (comiXology Originals)
The best writer Eisner is a tricky one, and as I've already laid out, my personal picks are most likely to revolve around Jonathan Hickman, Gene Luen Yang, W. Maxwell Prince, and Jeff Lemire. I'm a huge fan of the work Chip Zdarsky and G. Willow Wilson do on a regular basis, and I have to admit, prior to the past year, would never have guessed I'd be voting for Mariko Tamaki. I was introduced to the author through her Marvel work, and She-Hulk and X-23 ranged from mediocre to occasionally interesting, but nothing that blew me away. Tamaki has since blown the doors off these impressions with both Harley Quinn: Breaking Glass and Laura Dean Keeps Breaking Up With Me standing out as the most impressive resume of anyone among the nominees.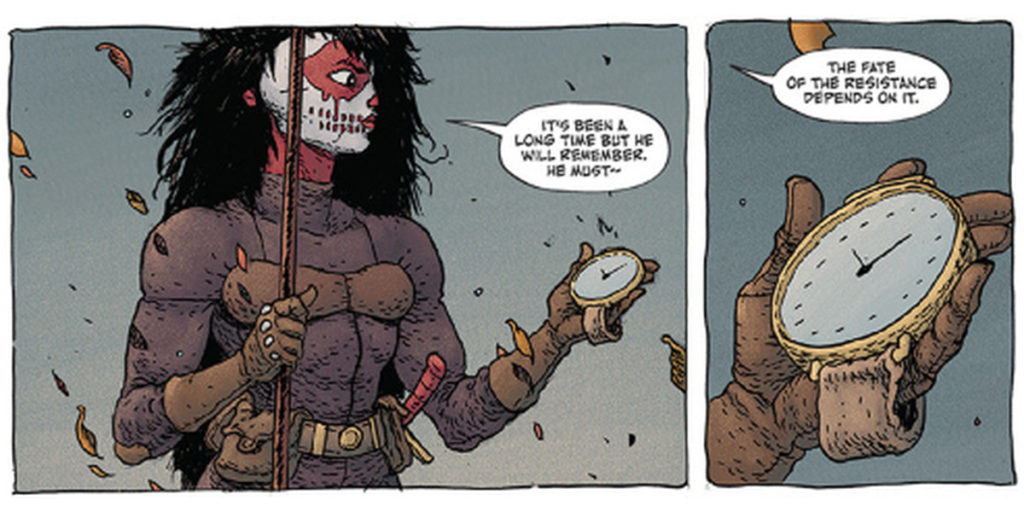 Best Penciller/Inker or Penciller/Inker Team
A. Ian Bertram, Little Bird (Image)
B. Colleen Doran, Snow, Glass, Apples (Dark Horse)
C. Bilquis Evely, The Dreaming (DC)
D. Simon Gane, Ghost Tree (IDW)
E. Steve Pugh, Harley Quinn: Breaking Glass (DC)
F. Rosemary Valero-O'Connell, Laura Dean Keeps Breaking Up with Me (First Second/Macmillan)
Bertram announced himself as next-level GREAT throughout all of Little Bird to the point that it won't be any kind of surprise when Marvel begs him to come work on Hulk when Immortal Hulk wraps up. Evely is extremely deserving as well (true of everyone here, of course), but Bertram stood out to me as a shockingly great talent.
Best Painter/Digital Artist
A. Didier Cassegrain, Black Water Lilies (Europe Comics)
B. Alexandre Clarisse, Diabolical Summer (IDW)
C. David Mack, Cover (DC)
D. Léa Mazé, Elma, A Bear's Life, vol. 1: The Great Journey (Europe Comics)
E. Julie Rocheleau, Wrath of Fantômas (Titan)
F. Christian Ward, Invisible Kingdom (Berger Books/Dark Horse)
Best Cover Artist
A. Jen Bartel, Blackbird (Image Comics)
B. Francesco Francavilla, Archie, Archie 1955, Archie Vs. Predator II, Cosmo (Archie)
C. David Mack, American Gods, Fight Club 3 (Dark Horse); Cover (DC)
D. Emma Rios, Pretty Deadly (Image)
E. Julian Totino Tedesco, Daredevil (Marvel)
F. Christian Ward, Machine Gun Wizards (Dark Horse), Invisible Kingdom (Berger Books/Dark Horse)
I've definitely been all-in on the work of Christian Ward since ogling his interiors on Marvel's Black Bolt, and both Machine Gun Wizards and Invisible Kingdom are contenders for my favorite works of 2020 in no small part due to his remarkable artistic talents (the fact that he also writes Machine Gun Wizards is just icing on the cake).
Best Coloring
A. Lorena Alvarez, Hicotea (Nobrow)
B. Jean-Francois Beaulieu, Middlewest, Outpost Zero (Image)
C. Matt Hollingsworth, Batman: Curse of the White Knight, Batman White Knight Presents Von Freeze (DC); Little Bird, November (Image)
D. Molly Mendoza, Skip (Nobrow)
E. Dave Stewart, Black Hammer, B.P.R.D.: The Devil You Know, Hellboy and the BPRD (Dark Horse); Gideon Falls (Image); Silver Surfer Black, Spider-Man (Marvel)
Hollingsworth's work with Ian Bertram on Little Bird cements the nomination to my mind. Hollingsworth has also shared some process videos lately on the upcoming Precious Metal which provide some insight into how the coloring comes to be.
Best Lettering
A. Deron Bennett, Batgirl, Green Arrow, Justice League, Martian Manhunter (DC); Canto (IDW); Assassin Nation, Excellence (Skybound/Image); To Drink and To Eat (Lion Forge); Resonant (Vault)
B. Jim Campbell, Black Badge, Coda, Giant Days, Lumberjanes, Rocko's Modern Afterlife (BOOM!); At the End of Your Tether (Lion Forge); Blade Runner 2019 (Titan); Mall, The Plot, Wasted Space (Vault)
C. Clayton Cowles, Aquaman, Batman, Batman and the Outsiders, Heroes in Crisis et al. (DC); Bitter Root, Pretty Deadly, The Wicked + The Divine et al. (Image); Daredevil, Ghost-Spider, Silver Surfer Black et al. (Marvel)
D. Emilie Plateau, Colored: The Unsung Life of Claudette Colvin (Europe Comics)
E. Stan Sakai, Usagi Yojimbo (IDW)
F. Tillie Walden, Are You Listening? (First Second/Macmillan)
There's a temptation to just give Stan Sakai an Eisner for any category he's nominated in – the Usagi Yojimbo revival is great – but just look at Deron Bennett's body of work! Martian Manhunter and Assassin Nation are the works that stand out the most to me, with visionary artistic approaches to very different tonal universes, and Bennett lettering each to perfection.
Best Comics-Related Periodical/Journalism
A. Comic Riffs blog, by Michael Cavna with David Betancourt, www.washingtonpost.com/entertainment/comics/
B. The Comics Journal, edited by Gary Groth, RJ Casey, and Kristy Valenti (Fantagraphics)
C. Hogan's Alley, edited by Tom Heintjes (Hogan's Alley)
D. Inks: The Journal of the Comics Studies Society, edited by Qiana Whitted (Ohio State University Press)
E. LAAB Magazine, vol. 4: This Was Your Life, edited by Ronald Wimberly and Josh O'Neill (Beehive Books)
F. Women Write About Comics, edited by Nola Pfau and Wendy Browne, www.WomenWriteAboutComics.com
Weird that the committee forgot about Comic Book Herald (or, more earnestly, PanelxPanel), but my vote has to go to the only work here that I read with any regularity! Women Write About Comics frequently has some of the best criticism, opinion, and perspective in comics, and is well worth adding to your regular comics media consumption.