Today on "Previously On," I unveil my theory that we're living in a time of "Post Batman-ism" and Harley Quinn is precisely the right antidote. Oh, also I review Birds of Prey.
In the opening to my Batman reading order (which remains the most popular character reading order month in and month out!), I write "Let's face it: Batman is the coolest."
While I stand by this claim (so cool), that degree of popularity and effortless swagger inevitably leads to overexposure. It's not like the world has turned its back on the Dark Knight, but certainly there's a degree of pop culture weariness that demands different perspectives and angles to approach Gotham.
For my money, this period of "Post Batman-ism" – the time in which Batman feature films and TV are largely on hiatus – begins with Batman v Superman: Dawn of Justice (March 2016) and will ultimately conclude with the Matt Reeves, Robert Pattinson version of The Batman (scheduled for release summer 2021).
That's a 5 year window of creative visions playing in the world of Batman without really focusing on the star of the show. While the quality varies, this has left a sizable opening in fresh attempts at Batman Universe content such as:
Support For Comic Book Herald:
Comic Book Herald is reader-supported. When you buy through links on our site, we may earn a qualifying affiliate commission.
Comic Book Herald's reading orders and guides are also made possible by reader support on Patreon, and generous reader donations.
Any size contribution will help keep CBH alive and full of new comics guides and content. Support CBH on Patreon for exclusive rewards, or Donate here! Thank you for reading!
Lego Batman Movie (Feb 2017 – Yes, it's "Batman," but lego-comedy does wonders for freshness)
Gotham (Sept 2014 – April 2019)
Batwoman (October 2019)
Joker (October 2019)
Harley Quinn (DC Universe) (November 2019)
Birds of Prey (yada yada Harley Quinn) (February 2020)
Now it's nothing new for Batman's popularity to drive spinoffs (shouts to New 52 Talon
getting an ongoing), but the broad familiarity of the darkest dark knight has opened the door to inject humor, doubt, and color into the absolute justice of Batman's war on crime.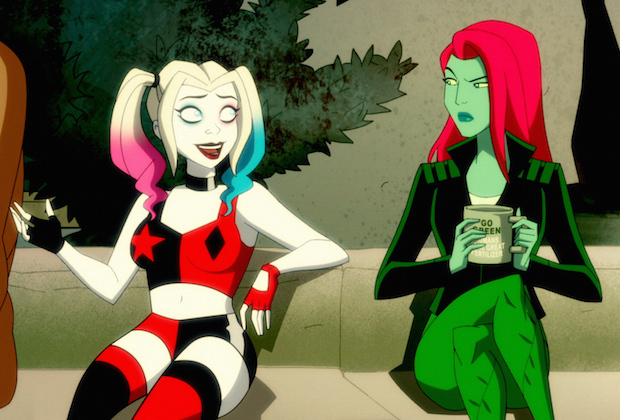 Animated Harley Quinn
Amazingly, Harley Quinn has proven the perfect modern vehicle for living in Gotham's dark streets while simultaneously sharing the feeling that we're all in on the Bat-tropes together. I say "amazingly" because until this year I'd never really fallen for the Harley phenomena. The DC Comics version felt like an overeager attempt to replicate the success of Deadpool, and I just was never able to bridge the gap between Mad Love
 era Harlequinn and contemporary Margot Robbie in Suicide Squad.
Now? I'm a believer.
DC Universe's animated Harley Quinn has been a revelation, an R-rated madcap exploration of everything that makes DC interesting. Yes, there are the expected players like Batman, Robin (truly a boy wonder), and Joker, but Harley's crew of Poison Ivy, Clayface, Dr. Psycho (?!), and King Shark gives her quest for Legion of Doom validation so much DCU lifeblood. Harley Quinn is a one-million-jokes per minute roller coaster where you're likely to flip between Aquaman, Bane, and Lex Luthor cameos at any given moment.
Plus, when Harley Quinn does include Batman in the story, it's as a supporting mythology, largely in place for Harley to accuse him of having sex with actual bats, or to poke fun at Bats and Jim Gordon's terse friendship. Harley Quinn's Batman is still a recognizable hero – there's a tenderness in Diedrich Bader's voice as he saves Harley from another Joker heartbreak – but he also spits out "You're going to Arkham," like a broken toy. This is post-Batman storytelling; we know the drill, so flip the toy on its head and maybe that will form a smile.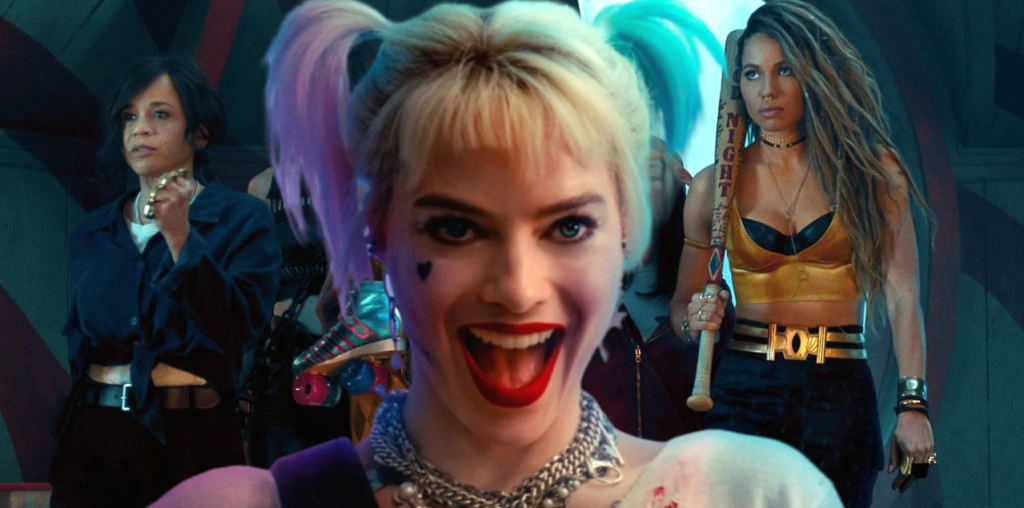 Birds of Prey
Spoilers For Birds of Prey May Follow!
It's probably not a coincidence that Harley Quinn and Birds of Prey share the same storytelling launching pad, starting with the breakup of Harley and Mistah J. Their toxic relationship is easily the most well-known thing about Harley, and if you want to set her free, you have to acknowledge the Joker connections and make a break.
Essentially, both Harley Quinn and Birds of Prey realize this isn't an easy break for Harley. As much as I'd love to see the character simply realize Joker's incalculably negative influence in a dramatic moment of self-actualization, the reality is a Harley in disbelief, tears, and downing cheese whiz straight out of the can.
Beyond the break-up, though, the core approaches alter significantly. Truly, my biggest problem with Birds of Prey is that I keep comparing it to the Harley Quinn animated series, and it falls well short. Part of this is just that I like the recognizable DC Universe as a whole. Animated Harley can weave in Alan Tudyk's Joker in ways that Birds of Prey simply can't, nor would it be advised!
The difference is striking, though: Harley Quinn gets to play with Harley's breakup over the course of multiple stories, leaning on Poison Ivy, her newfound crew of DC villain misfits, and a quest to join the Legion of Doom to help get through the transition. Birds of Prey has to montage the separation and showcase Harley drunkenly decide – entirely on her own – to blow up Ace Chemicals as a statement of her new status. It's necessary, but sudden, and doesn't offer anywhere near the same cathartic release.
Comparisons aside, I recommend Birds of Prey for Harley, Black Canary, Black Mask, and some remarkable fight choreography. I did not fall in love with the movie the way I thought I might, but there's a feminine vision mixed with chaotic Gotham crime that is a very welcome addition to the post-Batman landscape.
Big picture, Birds of Prey is a strange final remnant of the crumbled DCEU. It's both a part of a shared universe, and an attempt to – like Batman in Suicide Squad – pull Harley Quinn from the icy depths and let her begin anew. Technically, Birds of Prey references Margot Robbie's co-leading role in Squad, but it's sleight and well beside the point. I do think the fallen dream of that shared universe works against Birds of Prey in some ways. It's obviously the comics brain in me talking, but Birds of Prey should be a part of something larger, a continuation of world-building, and instead it has to mostly rise from the ground up again.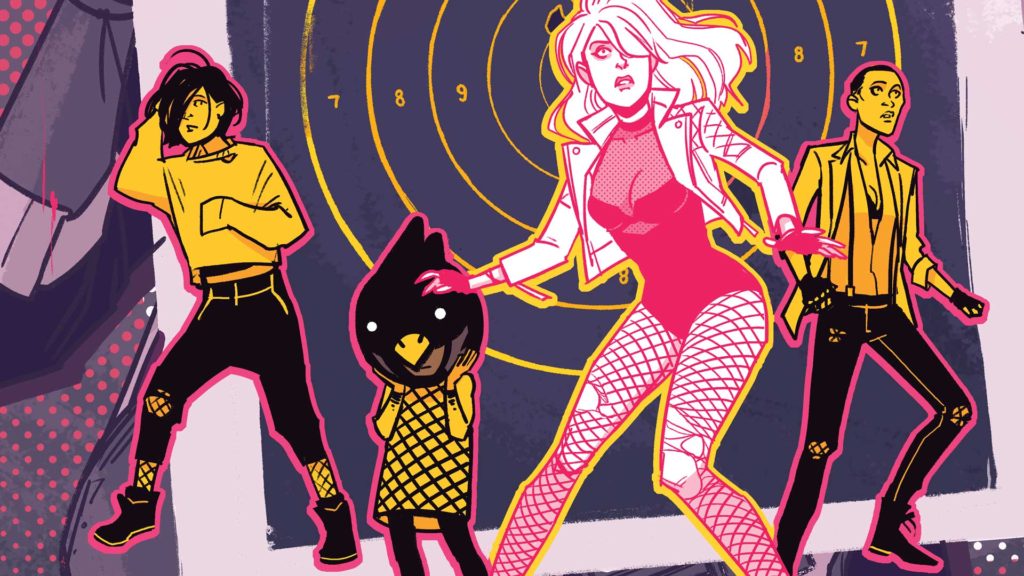 In doing so, Birds of Prey does not shy away from character transformation, and while I appreciate the ambition, the effects vary wildly. Jurnee Smollett-Bell's Black Canary is electric, infusing Dinah Lance with the stage presence of Brenden Fletcher and Annie Wu's punk rock Canary reimagining
. Huntress – played by Mary Elizabeth Winstead – is played the straightest, with Birds of Prey leaning into Heleni Bertinelli's traumatic origins as the focal point driving the film's action.
On the other hand, Rosie Perez as Renee Montoya felt like a miss (I just can't ever see her as Question and that's a bummer). The adaptation certainly works in most of the elements – good detective, a trail of busted same-sex relationships, drinks like a fish when everything goes to hell – but fell too hard for cop movie tropes (even as Harley verbally lampooned them).
Cassandra Cain is by far the most baffling, for reasons that have nothing to do with the performance's nice range of hardened orphan and threatened young girl. Props though on coming hard for the "Ned Leeds Memorial Award" for characters that make you say "Wait, why are you a reference to that comics character?" At some point comic book movies may learn they can actually introduce characters rather than force-feed existing intellectual property, but today is not that day.
Chemistry and bonding between the newly formed "Birds" feels like one of the key missing ingredients. It's a powerful feminist message to have these 5 women taking down a literal army of yolked men in the film's final act, but they barely interact beyond survival instincts. It's missing that type of connection that Oracle and Black Canary inherently share in Birds of Prey comics, or that Harley shares with the crew of Gotham City Sirens
. On one hand, I can understand the argument for Barbara Gordon deserving more time and attention than Birds of Prey could have dedicated to her introduction. Nonetheless, the absence of Oracle's role at the center of the unit is like a black hole.
I thought it was strange from a marketing perspective to call the movie Birds of Prey and not Harley Quinn before I saw the movie. Now that I've seen the film, it's honestly incomprehensible. This is Robbie's Harley movie through and through, with the formation of the Birds of Prey as a late side effect. Strange naming aside, the focus on Harley is a positive, as it allows for an unreliable, chronologically twisted structure clearly indebted to the early 90's crime films of Quentin Tarantino.
Ewan McGregor leans gloriously hard into his role as Roman Sionis, Black Mask, taking liberties with a lower-tier Bat-villain that crackle with manic evil. Black Mask is deliberately misogynistic – I'd argue the most devastatingly cruel scene in the movie involves his character forcing a woman to strip and dance on a table in his club – and McGregor's able to capture those troubling qualities of the Joker that make you abhor and laugh with him at the same time.
The film's true saving grace is the character-specific action. Harley's acrobatic smashing is well known, and has never looked better on screen, while Black Canary is all dignified precise kicking. Huntress is all assassin-trained rage, and Montoya is pure "I'm too old for this s&8t" flailing. Staging the final battle royale inside Gotham's amusement mile (Can you imagine parents in Gotham taking their kids to this nightmare factory? Good grief!) is both a beautiful nod to Harley's history, and a cornucopia of delicious stage designs (including Harley's hilariously quick transition to roller skates).
It's a fun movie to lose yourself in, there's no doubt about that. I wanted to love it, and I didn't, but that's just fine. It's easy to imagine new audiences falling hard for the diverse perspectives and characters of Birds of Prey and that's win enough in and of itself.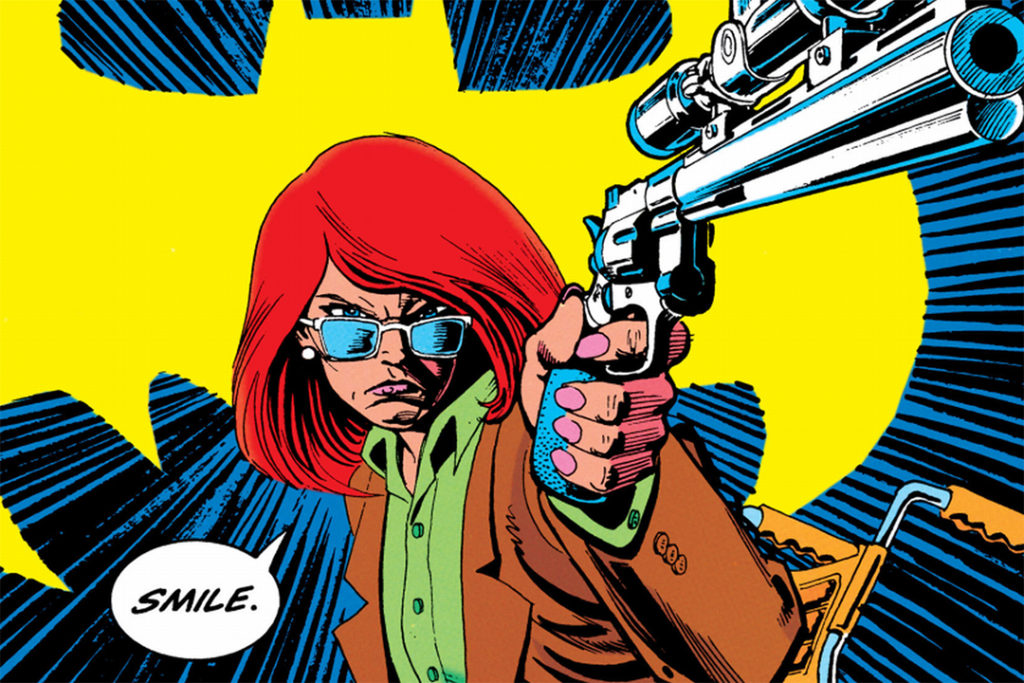 Post Dark Knight DCU Power Rankings
To conclude, here are my updated DC Universe power rankings. I feel great about the first four entries, and then it becomes an exercise in hand-wringing and self-doubt. I remain the world's lone Justice League fan, so I have to represent there, but otherwise Birds of Prey fits right in the "interesting but I'm not in love" camp of Snyder's other films:
Doom Patrol
Wonder Woman
Harley Quinn (Animated)
Shazam
Justice League
Birds of Prey
Man of Steel
Batman v Superman
Joker
Titans
Suicide Squad
Aquaman
Reading comics on an airplane and you open your son's water bottle, but it's been pressurized, so the water comes shooting out and soaks your comic
Swamp Thing