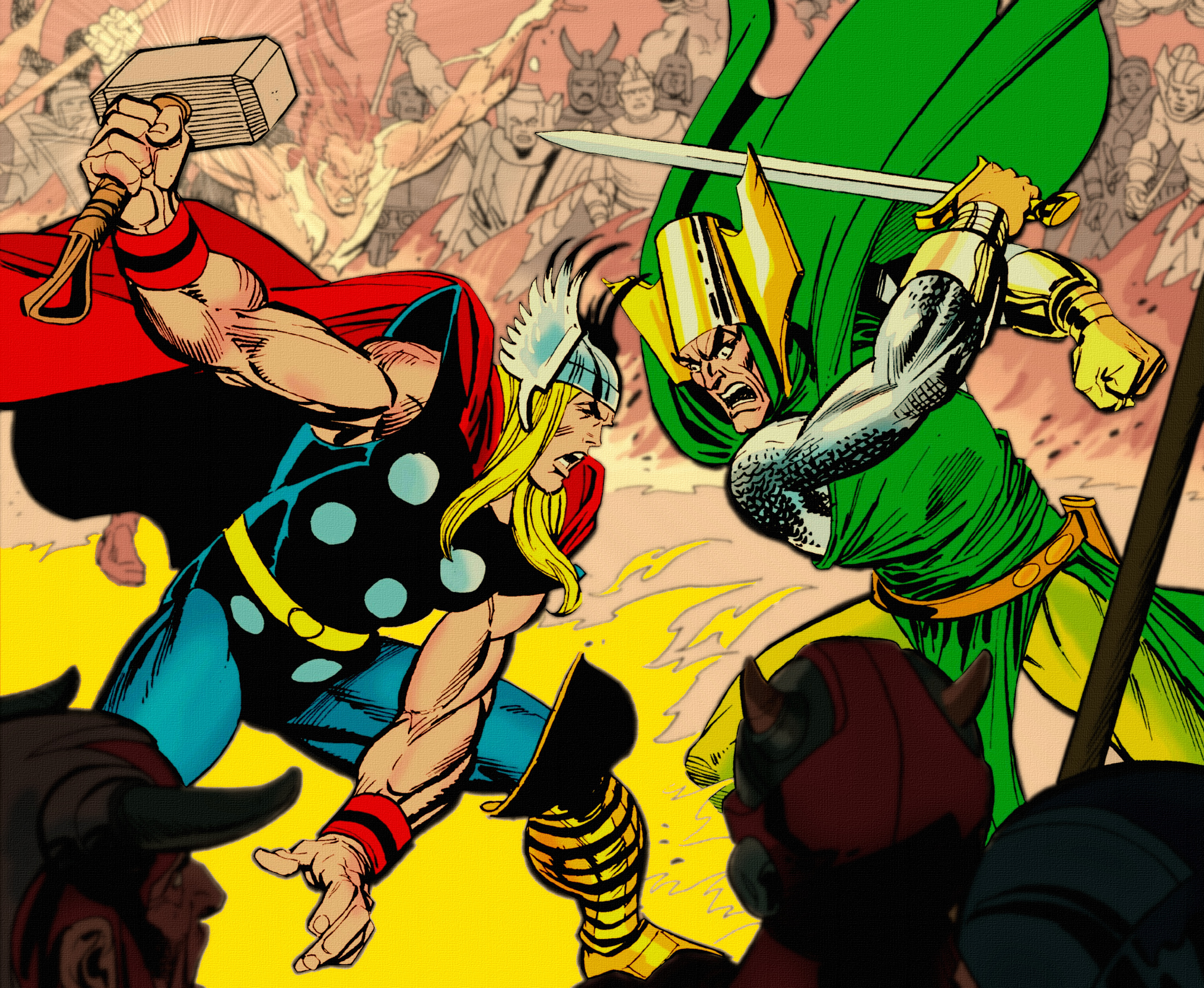 Thor's had knockout run after knockout run in comics for the last several years, and with the release of the upcoming Thor: Love and Thunder film this will be the first character in the Marvel Cinematic Universe to get a fourth solo film. So, with interest in Thor at an all-time high, it's the perfect time for Marvel's publishing arm to give Thor some more love (and thunder) in the omnibus department, and our aim today is to ascertain just how they should go about it!
That is not to imply Thor has been treated poorly in terms of omnis; frankly, I just wanted to make that 'love and thunder' pun. Three Silver Age omnibuses exist, the last of which was released in 2017 alongside the previous film Thor: Ragnarok, and together they collect the original title from Journey into Mystery #83 up to Thor #194, covering the entire Stan Lee and Jack Kirby era, with John Buscema taking up the pencils for Lee's final issues. Walter Simonson's iconic run
with Sal Buscema also has its own volume, which includes most Thor issues between #337 and #382.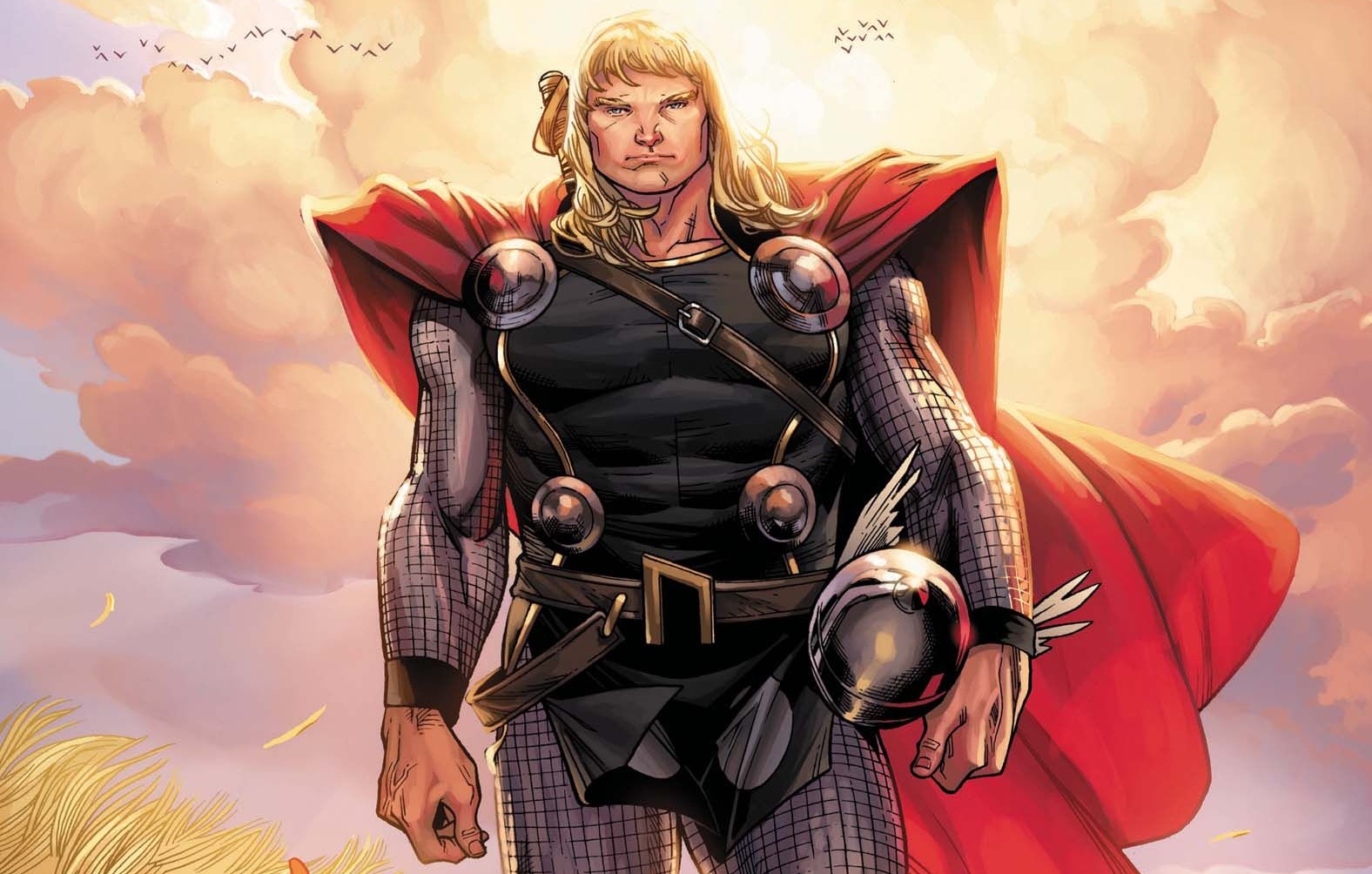 That is as far as Marvel has collected the classic title in omnibus format, but Thor has been treated even better in regards to his later runs, especially recently. Two volumes of Dan Jurgens and John Romita Jr.'s Thor: Heroes Return cover the Asgardian god's return to the modern age of comics for 85 issues. After a particularly vicious Ragnarok event put a stop to that series (spoiler alert, I guess; but it happens a lot!), the pieces would eventually be picked back up by J. Michael Straczynski and Olivier Coipel in their seminal run together, who successfully redefined and revitalized the character in a way that hadn't been achieved since Simonson. The next run to be collected is the Matt Fraction one, with artists Olivier Coipel, Pasqual Ferry, Stuart Immonen, and more, who will be getting a Mjolnir-sized omnibus in June of this year. The subsequent critically acclaimed Jason Aaron run, chiefly with artists Esad Ribić and Russell Dauterman, has just got a first volume, and that takes us up to the present… almost, anyway!
The gaps present themselves: several omnibuses-worth of comics exist between The Mighty Thor Omnibus Vol. 3 and Thor by Walter Simonson Omnibus; as they do between the latter and Thor: Heroes Return Omnibus Vol. 1. There is also a short but crucial run between Thor by J. Michael Straczynski Omnibus and Thor by Matt Fraction Omnibus; and, technically, the remains of Jason Aaron's run are yet to be mapped, which should be an easy feat but actually present some options. There is so much here, in fact, that this 'omnibussin' column will be divided in two parts!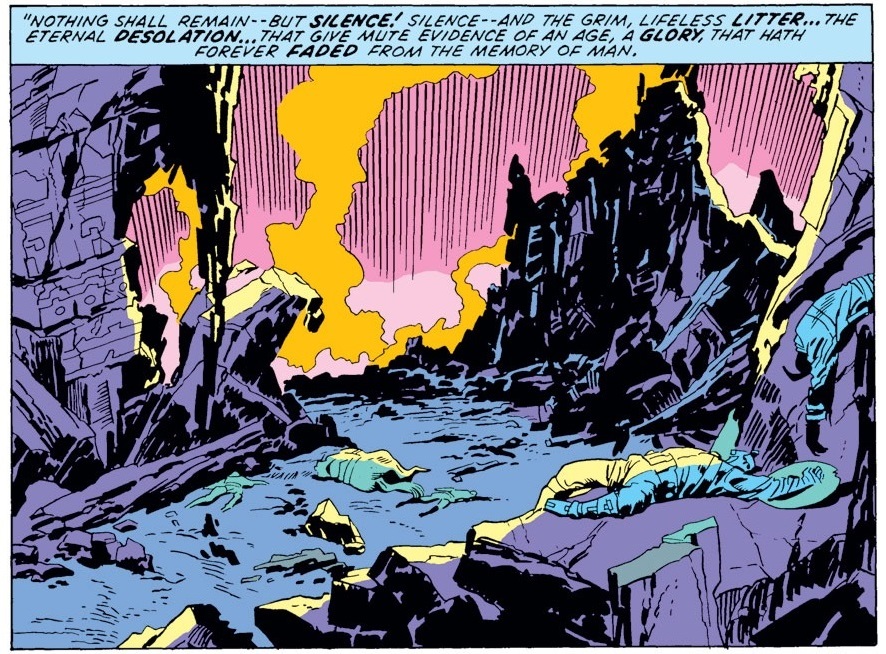 Let's begin at the beginning: with a hypothetical The Mighty Thor Omnibus Vol. 4. There is a natural "mapping" or selection of issues here: most of Gerry Conway's run with John Buscema could fit in a regular-sized omnibus, save a few of their first and final stories together which have already been collected in the previous volume or would better fit the next one (for story reasons I explain below). Collecting Thor up to issue #236, this omnibus wouldn't reproduce an era nearly as beloved as Kirby and Lee's later years on the character, but Buscema's art would be worth it by itself and notable stories would still be found within, such as the return of Mangog; the birth of Ego Prime; a Marvelized retelling of the Ragnarok to come, in the landmark issue #200; a war against Pluto, God of War of the Greek Pantheon; the God of Thunder fighting side by side with Galactus; and a strange yet ingenious way to resolve Thor's love triangle with Sif and Jane Foster.
Support For Comic Book Herald:
Comic Book Herald is reader-supported. When you buy through links on our site, we may earn a qualifying affiliate commission.
Comic Book Herald's reading orders and guides are also made possible by reader support on Patreon, and generous reader donations.
Any size contribution will help keep CBH alive and full of new comics guides and content. Support CBH on Patreon for exclusive rewards, or Donate here! Thank you for reading!
The Mighty Thor Omnibus Vol. 4, by Gerry Conway and John Buscema, would simply collect Thor (1966) #195-236, making it a 887-page omnibus at a minimum, which would turn into no more than 925 pages once we account for credits, introductions, and extras.


The Mighty Thor Omnibus Vol. 5 would then kick off from issue #237, which is also written by Conway, as is #238, but these stories trigger a series of events that continue for a long time. After a few bridging issues co-written by Roy Thomas and Bill Mantlo and illustrated by Sal Buscema, his brother John would resume art duties and Len Wein would take the reins of the scripts for a two-years-long interconnected series of stories that would have Thor stand with the Ennead against Seth, the Egyptian Serpent God; travel to the Citadel at the end of Time, where "He Who Remains" has lost control of the Time-Twisters (this may ring a bell if you watched Loki on Disney+); face a returning deadly enemy taking control of Asgard; and finally descend into Hela's underworld and beyond in a quest for Odin. At this point Walter Simonson, much better known for his later run on the title, briefly takes over Buscema on pencils, just as Thor and his Asgardian comrades travel to the Doomsday Star and find the All-Father… but celebration is short-lived, as a certain God of Mischief has taken advantage of Odin and Thor's absence to take the throne!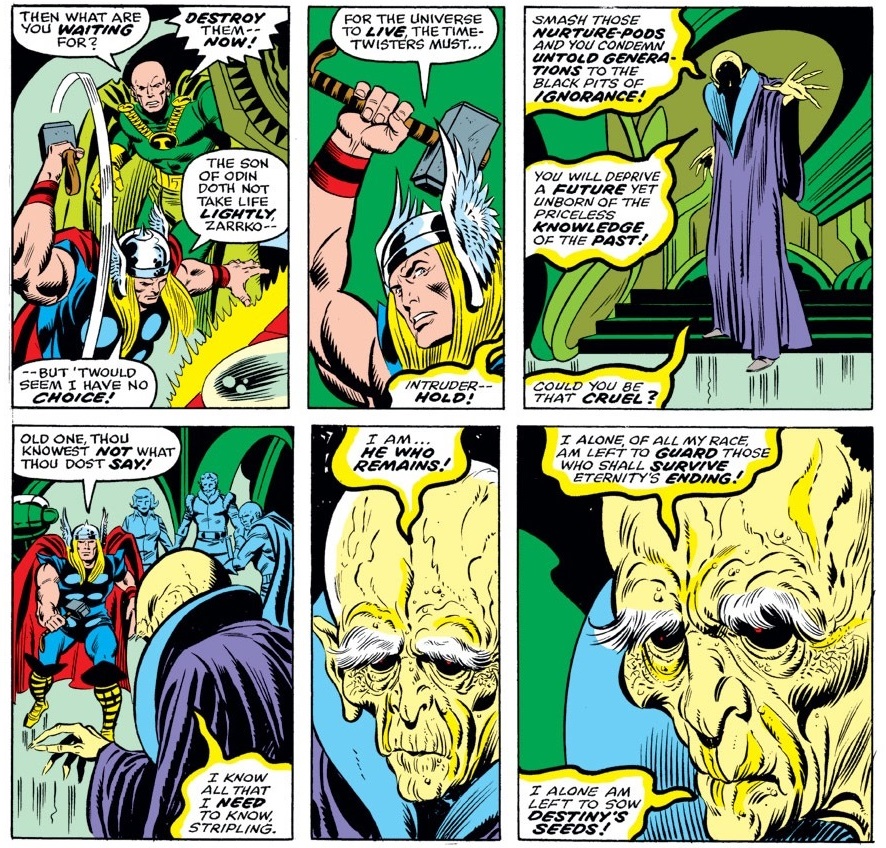 Though this thirty-odd-issue quest doesn't reach the heights of Kirby's best or Simonson's Surtur saga, it is exactly the kind of star-spanning adventure Thor would be known for in the future, and serves as a kind of prototype to the many stories that will fit this mold. After such a long uninterrupted story, this would likely be where 1976 and 1977's annuals would fit best: Steve Englehart and John Buscema's Thor Annual #5 tells of an ancient war between the Asgardians and the Olympians; and Roger Stern and Sal Buscema's Thor Annual #6 takes Thor to the 31st Century to meet the original Guardians of the Galaxy and the menace of Korvac, in a prelude to the classic Korvac saga in the Avengers. After such cosmic adventures, the final issues by the Wein/Simonson team, from #261 to #271, read as a breather of sorts, largely concerning a succession of Midgard-centric adventures, making time for Roy Thomas and the always returning John Buscema to almost usher the dreaded Ragnarok in their first story together.
The Mighty Thor Omnibus Vol. 5 by Len Wein, John Buscema, and Walter Simonson, as well as Gerry Conway, Roy Thomas and Bill Mantlo, would contain Thor (1966) #237-247, Marvel Spotlight (1971) #30, Thor #248-253, Thor Annual #5, Thor #255-266, Thor Annual #6, Thor #267-275, and Marvel Premiere (1972) #26, counting up to at least 851 pages.


The following tome, The Mighty Thor Omnibus Vol. 6, would include my favorite Thor stories of the Bronze Age of comics. Roy Thomas and Walter Simonson tease what's to come in Thor's seventh annual, in which the God of Thunder's memory of the Eternals and Celestials is unlocked after a thousand years, officially bringing Jack Kirby's recent creations into the Marvel universe.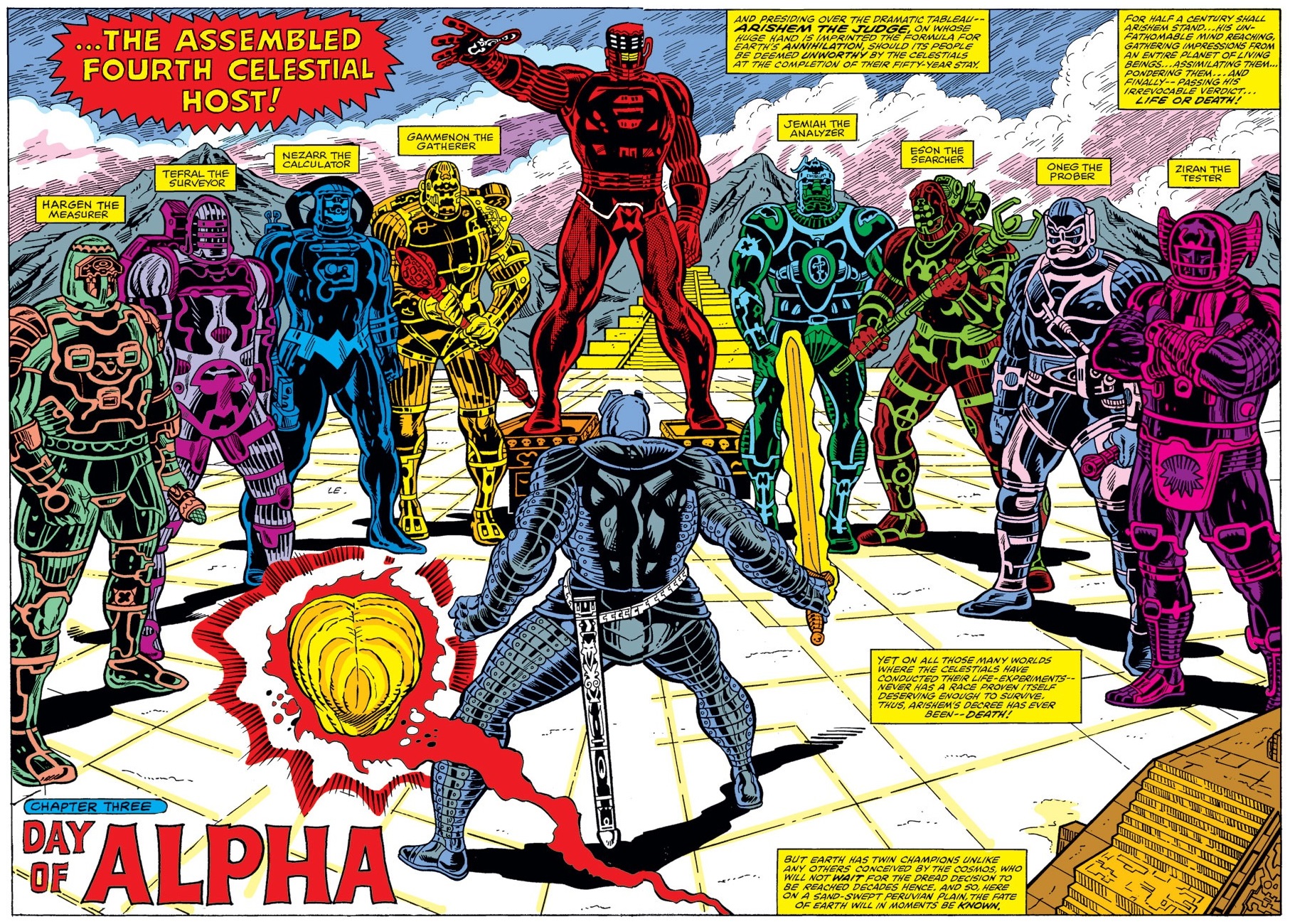 In Thomas and Buscema's subsequent run, as Odin schemes to put a stop to the seemingly inevitable Ragnarok by any means necessary, Thor begins to suspect his father has hid more from him than he ever knew, as he finds out about an ancient, millenia-old pact between Earth-bound Gods like Odin and the cosmic Celestials. During this saga of Eternals and Celestials, Thor not only gets to know them better but also himself, as Thomas creates the concept of the cycles of Ragnarok; there have been other Thors before this one, in previous iterations of Asgard, and Thor will be none too happy to learn about the secrets Odin is hiding in those past lives. Thomas and new illustrator Keith Pollard used this opportunity to 'marvelize' Wagner's "The Ring of the Nibelung" cycle, adapting one part of the opera per issue and delving into Odin and Thor's true origins. In the end, however, Thomas would not end his saga, as he left Marvel to pursue other ventures for five years or so, but Mark Gruenwald and Ralph Macchio provide a worthy conclusion in the title's 300th issue and beyond, in which Thor takes advantage of the knowledge of his past lives, as well as the aid of the Eternals, to save Earth from the judgment of the Celestials.
The Mighty Thor Omnibus Vol. 6, by Roy Thomas, John Buscema, and Keith Pollard, with Mark Gruenwald and Ralph Macchio, would comprise Thor Annual #7, Thor (1966) #276-303, Thor Annuals #8-9, Thor #304-307, and Marvel Preview (1975) #10. It would need somewhere between 834 and around 880 pages at most once everything else is included.


Finally, a seventh volume would then be needed to finish bridging the gap between the existing Silver Age omnibuses and Simonson's beloved run. This would be a curious book, as it wouldn't just collect the issues between Volume 6's final issue #307 to Simonson's first one, #337. Thor by Walter Simonson Omnibus is, as the title implies, an author-centric collection, so it skips two fill-in issues and three annuals he didn't write or pencil himself, which left a few orphans for this final numbered volume to also collect. Doug Moench wrote the bulk of the issues you'd find inside, with pencils by Keith Pollard and Alan Kupperberg. He pitted Thor against a cavalcade of forgettable one-off villains, except for a few good scraps against his half-brother Tyr and against Mephisto.
Another story here, Thor #311, is quite memorable, as it's one of those "special issues", in this case about police brutality. It's about as fence-sitting as one would expect from a mainstream American comic in the early 80s: after the police shoot a thirteen year-old black child who stole a magazine, a protest against the police breaks in front of the clinic where Thor's doctor alter ego Donald Blake is trying to save his life. When things get too violent (mostly not because of the cops, of course), Blake turns into Thor and separates the black protestors from the police, not only with Mjolnir but with a speech that includes the phrase—and I'm quoting here—"mistakes have been made on both sides." After the child dies, the narration earnestly equates the grief the mother's child is feeling with that of the police officer who executed him—who, of course, believed the child "was reaching for a gun", which is played straight and not as an excuse to save his skin. Granted, the writer's heart is obviously in the right place; I'm sure Moench was trying to examine the issue with nuance. But "everyone's equally at fault" is not an automatically nuanced or intelligent position; too often, as in this case, this kind of centrism is a position borne out of spinelessness.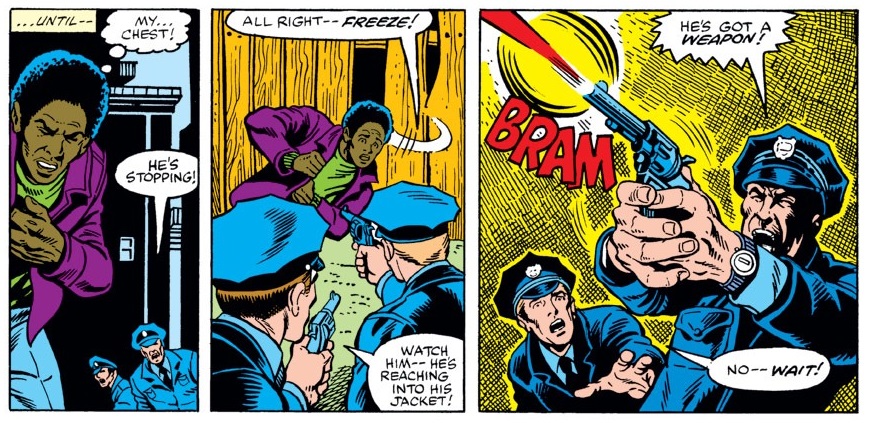 Thankfully, The Mighty Thor Omnibus Vol. 7 would have much better stuff in it: the classic Tales of Asgard backup stories from the Lee and Kirby era make a return, though briefly and irregularly, this time authored by Mark Gruenwald, Ralph Macchio and Keith Pollard, who had just worked together on the main title, and they are—as these Tales of Asgard always used to be—a treat, showing us fantastical stories from Thor's home dimension. Then, after Moench, Alan Zelenetz would write issues #329 to #336, with pencilers Bob Hall, Mark Bright, and Herb Trimpe, which includes a memorable encounter against Dracula, who takes Lady Sif under his thrall. The aforementioned stragglers in the middle of Simonson's run, Thor #356 and #370, are a pair of inessential yet memorable one-off stories: the former is a story starring Hercules by Bob Harras and Jackson Guice, and the latter is a western with Thor and Loki set in 19th Century Texas by Christopher Priest (credited as James Owsley) and John Buscema, which Priest would revisit in his acclaimed Black Panther run years later. Zelenetz also wrote four annuals (three of them during Simonson's run), at first with Bob Hall's able pencils. In Annual #10 we witness Creation as the primordial Demiurge seeds the Earth with life and the Elder Gods are born, which leads to the Demiurge and Elder Goddess Gaea creating Atum (AKA: Amon Ra!), who in absorbing the demons that run rampant on Earth fulfills his purpose but also becomes the Demogorge, the God-Eater; the very being Thor must face in the present! Then, Annual #11 retells Thor's origin; Thor finds about another of Odin's many secret sons with an axe to grind in Annual #12 with Bob Budiansky's art; and John Buscema illustrates his co-creation, the demon lord Mephisto, in Annual #13. This would also be the perfect place to collect 1988's Thor graphic novel, "I, Whom the Gods Would Destroy", written by Jim Shooter and Priest (again as Jim Owsley) and illustrated by Paul Ryan. Though not a classic or particularly well-remembered graphic novel, it's a nice enough tale focused on the relationship between Sif and not Thor but Donald Blake, which is a rare pairing in the regular title.
The Mighty Thor Omnibus Vol. 7, by Doug Moench and Keith Pollard, with Alan Zelenetz, Alan Kupperberg, Bob Hall, Mark Bright and Christopher Priest, would include Thor (1966) #308-314, Thor Annual #10, Thor #315-322, Bizarre Adventures (1981) #32, Thor #323-336, Thor Annuals #11-13; Thor #356 and #370; and Marvel Graphic Novel #33: The Mighty Thor: I, Whom The Gods Would Destroy. This would undoubtedly be the largest omnibus of this bunch, at a minimum of 954 pages, or no more than 1000 with credits, introductions, and extras.

And that's it for now! This completes the mapping of everything I predict will be included in the classic Thor omnibus line of numbered volumes, after which comes Simonson and Buscema's already collected saga and then the long run by DeFalco and Frenz, which the next article will start with. But there is much more to it than that, including a few surprises, coming soon in part 2!