Mysterio's always been one of the more interesting Spider-Man villains by virtue of his idiosyncratic approach to crime. In a rogues gallery full of animal-powers (Rhino, Scorpion, Lizard), goblins (Green, Hob, etc), and Octopi with advanced degrees, the dramatic actor with a half fish bowl helmet and relatively vague power of trickery certainly stands out.
Threats like Norman Osborn and Carnage may throw Spider-Man's life upside down, but it's always nice to know Spidey's got his own personal Gob Bluth running around:
Mysterio, aka Quentin Beck, is a member of the original Sinister Six, and maintains ties to that group whenever Doctor Octopus is looking to get the band together. The magical Marvel manipulator also plays a pivotal role in Spider-Men, the original meetcute between Miles Morales and Peter Parker.
Personally, my favorite take on Mysterio – and one that feels particularly pertinent following his MCU debut – comes from the video game Spider-Man: Shattered Dimensions. The game features Mysterio questing after the mysterious tablet of life and time across the Spider-Verse, and introduced me to the concept of a Quentin Beck as interested in manipulating reality as he was more familiar parlor tricks.
Below you'll find a guide to the best Mysterio comics in the Marvel Universe, including the Comic Book Herald logo placed next to my personal favorites.
Support For Comic Book Herald:
Comic Book Herald is reader-supported. When you buy through links on our site, we may earn a qualifying affiliate commission.
Comic Book Herald's reading orders and guides are also made possible by reader support on Patreon, and generous reader donations.
Any size contribution will help keep CBH alive and full of new comics guides and content. Support CBH on Patreon for exclusive rewards, or Donate here! Thank you for reading!
Related Reading Orders: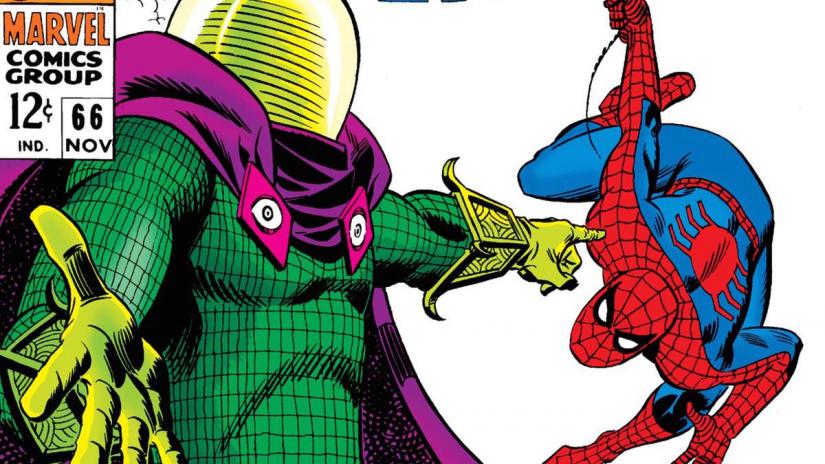 Mysterio Reading Order
Collects: Amazing Spider-Man (1963) 13, 66-67, 141-142, 311; Web Of Spider-Man (1985) 90; Friendly Neighborhood Spider-Man (2005) 11-13; Amazing Spider-Man (1999) 618-620; Material From Peter Parker, The Spectacular Spider-Man (1976) 50-51
Marvel's put together a Mysterio specific collected edition (in conjunction with his on-screen debut in Spider-Man: Far From Home), and it does a nice job capturing much of the character's biggest showdowns with Spidey. I've listed the issues out in chronological order below, alongside a handful of Mysterio stories that didn't make the cut in this particular collection (these items are bolded).
I'll also note before you get rolling that the Friendly Neighborhood Spider-Man and Amazing Spider-Man (1999) issues don't take place until you've hit the 2000's section of the guide below. I'd hold off reading those stories until then!
Amazing Spider-Man #13
Amazing Spider-Man #24
Amazing Spider-Man Annual #4
AMS #66-67
Amazing Spider-Man #141 to #142
Amazing Spider-Man #198 to #200
Spectacular Spider-Man #50-#51
Frank Miller covers!
Web Of Spider-Man (1985) #90
Collects: Insert New
Collects: Insert New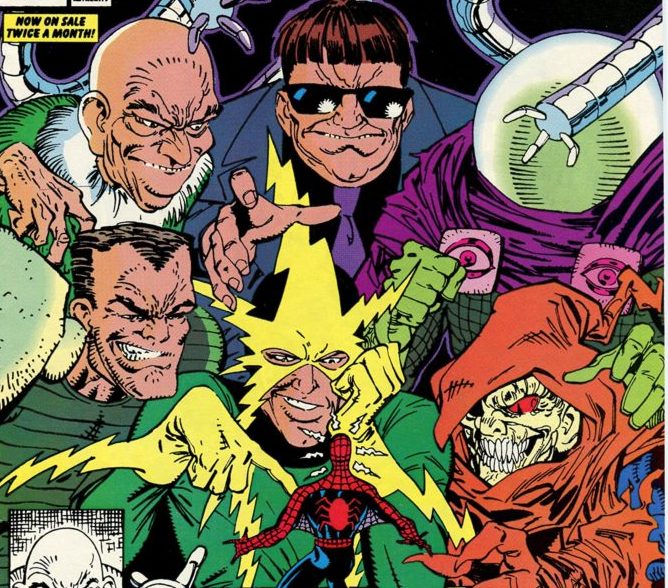 Mysterio in the 90's
Amazing Spider-Man Epic Collection: Return of the Sinister Six
Collects: Amazing Spider-Man (1963) 334-350
Spider-Man: Webspinners – The Complete Collection
Collects: Webspinners: Tales Of Spider-Man #1-18, Material From Shadows & Light (1998) #2-3
First three issues star Mysterio.
Collects: Daredevil (1998) #1 To #8
The Kevin Smith written Daredevil series that helped revive the character and launch Marvel Knights has some surprising relevance for Mysterio.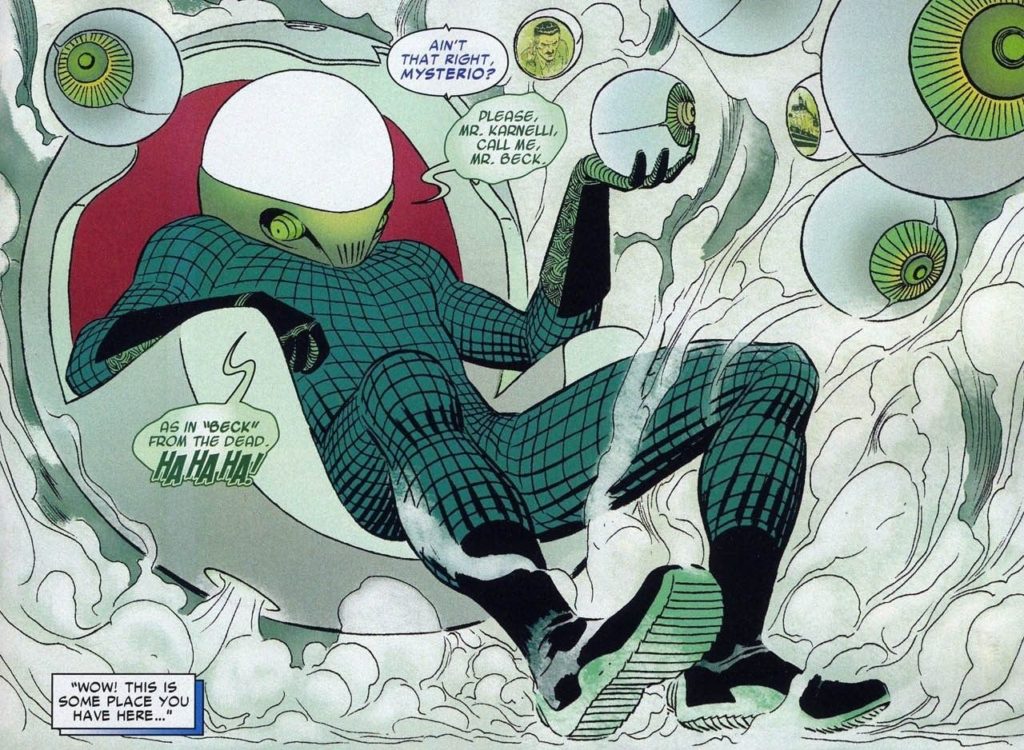 Mysterio in the 2000's
Spider-Man: Friendly Neighborhood Spider-Man by Peter David – The Complete Collection
Collects: Friendly Neighborhood Spider-Man #5-23, Annual #1
Most notable issues to read are #11 to #13, which are also included in the Spider-Man vs. Mysterio collection.
Collects: Wolverine #66-72, Wolverine Giant-Size Old Man Logan
Just trust me on this one.
Spider-Man: The Gauntlet, Vol. 2 – Rhino & Mysterio
Collects: Amazine Spider-Man #617-621, Material From Web Of Spider-Man #3-4
Marcos Martin!!!! My favorite looking Mysterio of all time.
Spider-Man: Big Time Ultimate Collection
Collects: Amazing Spider-Man 648, 649-662, 654.1
659 – 660 are particularly relevant for Mysterio.
Collects: Ends of Earth 1, Amazing Spider-Man 682-687, Avenging Spider-Man 8
The Sinister Six reunite for Doctor Octopus's final plan!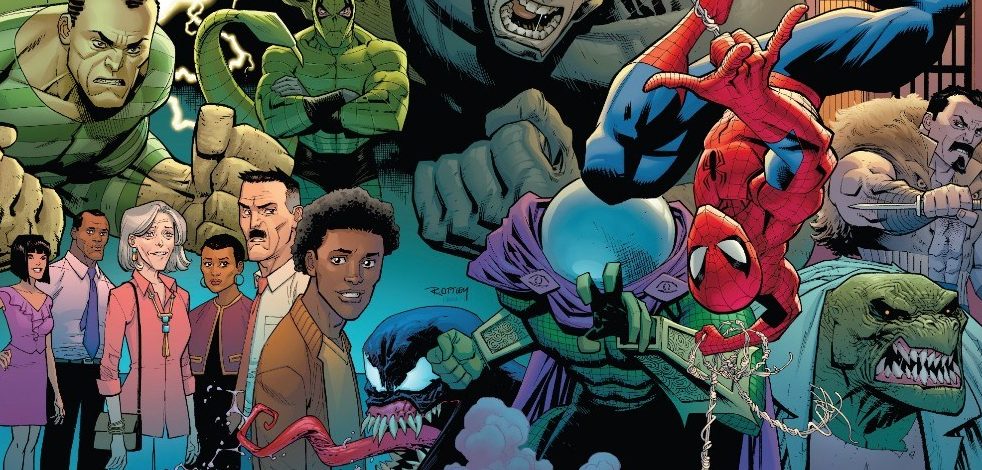 Mysterio Comics In The 2010s
Collects: Spider-Men 1-5
Spider-Man/Deadpool Vol. 1: Isn't it Bromantic
Collects: Spider-Man/Deadpool 1-5, 8
Ben Reilly: Scarlet Spider Vol. 2: Death's Sting
Collects: Ben Reilly: Scarlet Spider 6-10, Slingers (1998) 0
Ben Reilly: Scarlet Spider Vol. 3: Slingers Return
Collects: Ben Reilly: Scarlet Spider 10-14
Ben Reilly: Scarlet Spider Vol. 4: Damnation
Collects: Ben Reilly: Scarlet Spider 15-20
Ben Reilly: Scarlet Spider Vol. 5: Deal with the Devil
Collects: Ben Reilly: Scarlet Spider 20-25
Amazing Spider-Man by Nick Spencer Vol. 1: Back to Basics
Collects: Amazing Spider-Man 1-6