Below you'll find our reading selections for the year of 1965, and at the end of our reading, you'll find my thoughts on the year and our winners for hero and villain of the year.
Feel free to discuss the comics and any related thoughts below in the comments!
Vote Here For Your Hero & Villain Of The Year! Voting closes on Thursday at 6 p.m. every week. New list and year every Friday throughout 2016!
| | | |
| --- | --- | --- |
| 1965 | Comic Book Title | Issues |
| 1 | Fantastic Four | #36, #37 |
| 2 | Avengers | #16 |
| 3 | Daredevil | #7, #8 |
| 4 | Uncanny X-Men | #12 to #13 |
| 5 | Amazing Spider-Man | #26, #27, #28 |
| 6 | Journey Into Mystery Annual | #1 |
| 7 | Fantastic Four / Fantastic Four Annual | #39, #40 / #3 |
| 8 | Uncanny X-Men | #14, #15, #16 |
| 9 | Fantastic Four | #44 to #45 |
| 10 | Strange Tales | #130 to #141 |
The Voting – 1965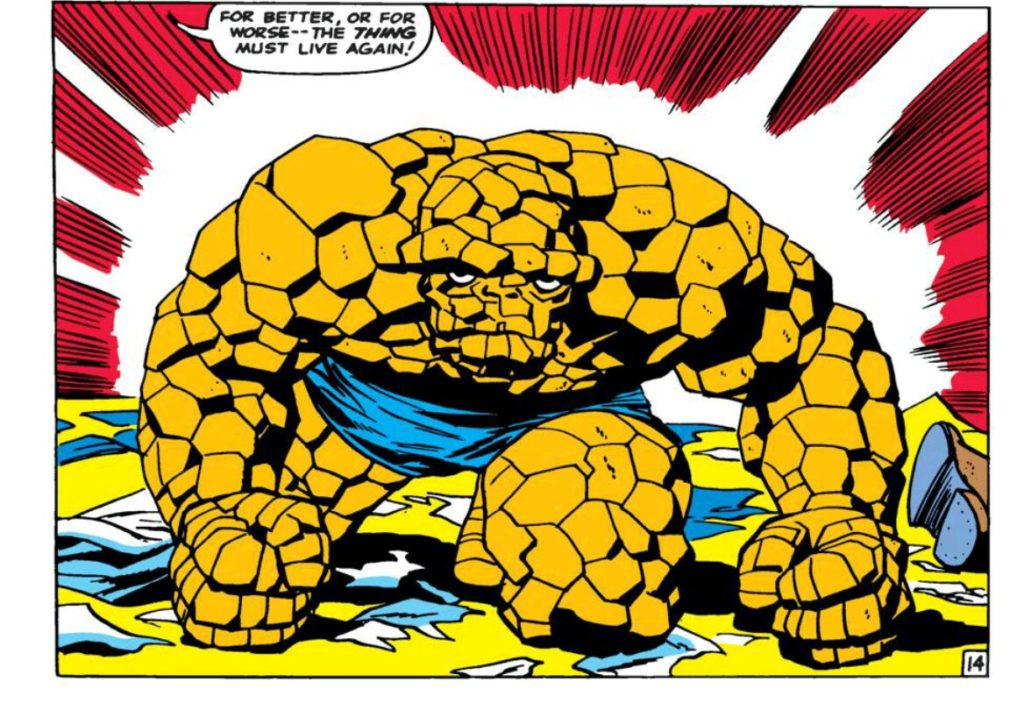 The Marvel Hero of the Year: 1965
I'd like to thank everyone in the My Marvelous Year club for once again making the Hero of the Year vote darn near impossibly close. The X-Men, Fantastic Four, Dr. Strange, and Daredevil all threatened for the title, while back-to-back winner Spider-Man suddenly found himself on the outside looking in.
If nothing else, the voting is a testament to the strenght of Marvel Comics as they progressed throughout the 60's. Here we are in 1965, half way through Marvel's publications in the 60's, and just look at the variety and strength of titles.
The X-Men feature two of their most essential storylines, with the introduction of the Juggernaut, Professor Xavier's origins, and the introduction of the Sentinels. More pertinent, in 1965 Stan Lee and Jack Kirby rolled out the full-fledged mutant paranoia and mirrored racial inequality that would come to define the children of the atom.
Meanwhile, Dr. Strange was on an eleven issue struggle for his life, as the combined power of Baron Mordo and Dormammu sent him on the run, and in search of Eternity! Steve Ditko's plotting and vision for both the mystical and cosmic elements of Strange Tales are literally out of this world, and shape so much of Marvel Cosmic to come. Remember, too, Ditko was doing all this at the very forefront of 60's psychedelia, with the Beatles' Magical Mystery Tour still just a kernel of a crazed glint in Charlie Manson's haunted mind.
Oh, and Daredevil fought Stilt-Man. I'm still trying to figure out how the devil of Hell's Kitchen tied Dr. Strange in the voting!
Support For Comic Book Herald:
Comic Book Herald's reading orders and guides are made possible by reader support on Patreon, and generous reader donations.
If you like Comic Book Herald reading orders and want exclusive reader rewards, your support on Patreon would be tremendously appreciated! Rewards include:
Custom monthly reading playlists
Priority reading order requests + Q&A
Weekly continuity updates
Reading order update logs
A direct hand in growing CBH!
Any size contribution will help keep CBH alive and full of new comics guides and content. Support CBH on Patreon for exclusive rewards, or Donate here! Thank you for reading!
At the end of the day, though it's the Fantastic Four who come away with their first title since 1962, and second overall. Jack Kirby's imagination has been running wild in this series since day one, but it's in 1965 that he dreams up the Frightful Four, the Skrull homeworld, and the Inhumans. By this point, Stan Lee has the dialogue and character interactions down to a science, making Big Ben Grimm's forced heroic turn towards a nearly victorious Doctor Doom all the more impactful.
All this, and I haven't even mentioned Sue and Reed got married! Fantastic Four Annual #3 is a prime example of the potency of a Marvel Universe crossover, with all sorts of relevant players getting in on the wedding action.
Spidey's been on a run, and rightfully so, but 1965 belongs to the Fantastic Four. 1966 will put the two to the ultimate test, just you wait and see…
1965 Hero of the Year: Fantastic Four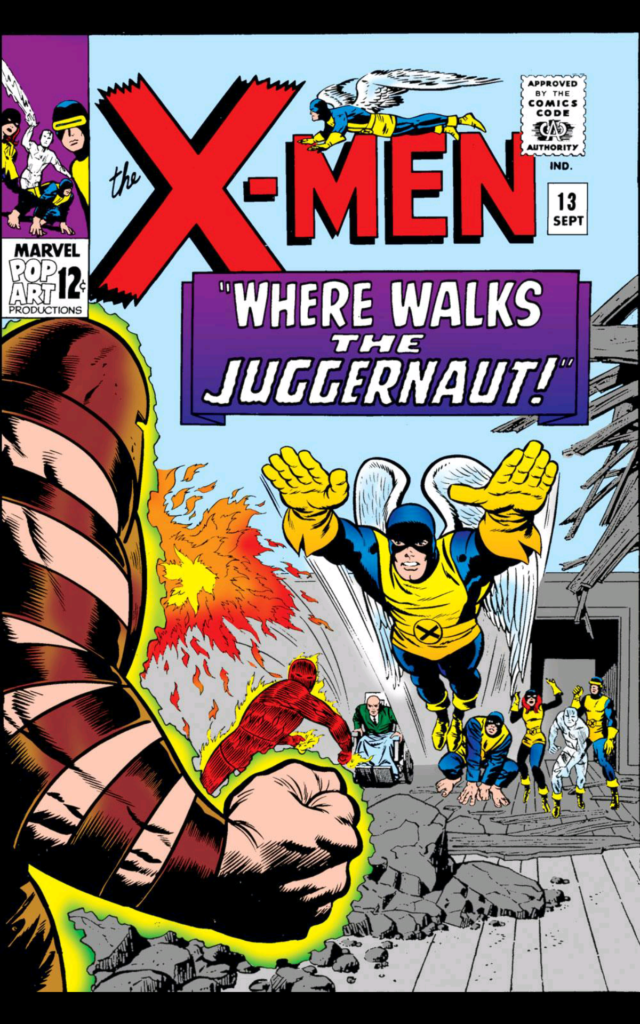 The Marvel Villain of the Year: 1965
1965's villain of the year is a deceptively easy choice despite thick competition form Stilt-Man, and with half the vote, the voters agree: Welcome to the podium, Juggernaut!
There's some great discussion of his introduction in the comments below, but Juggernaut's entrance in Uncanny X-Men #12 is one for the ages. Kirby and Lee intersperse the approach of the Juggernaut with creepy Professor X sharing his origin (there's a time and a place Charlie). The tension mounts almost beyond belief, until the final, perfect reveal of Cain Marko, aka Juggernaut.
If you had asked me before we started if Juggernaut would win any Villain of the Year titles, I'd have guessed no. Don't get me wrong, I like Jugs, I just never thought he'd have the presence to command an entire year. I was dead wrong! Juggernaut is 1965's Villain of the Year.
1965 Villain of the Year: Juggernaut
The Marvel Comic Issue of The Year: 1965
Issue of the year was a close shootout between Fantastic Four Annual #3 and Uncanny X-Men #12. Although I love the feel good wedding, and effective crossover cameos of Fantastic Four Annual #3, I have to give the nod to Uncanny X-Men #12 for the reasons explained in the Juggernaut title above. It's just too well crafted a villain's entrance. We don't even see Juggernaut until the final panel, and it may be the most menacing he'll ever function as an X-Men villain!
1965 Issue of the Year: Uncanny X-Men #12
Next: 1966
Heroically Support Comic Book Herald!
If you like Comic Book Herald, and are able to donate, any small contribution will help keep CBH alive and full of new comics guides and content. Donate here! Or, support CBH on Patreon for exclusive rewards! Thank you for reading!