Mind MGMT by Matt Kindt is quite probably my favorite ongoing comic of 2012. Right up there with Saga. This is not the full review, but if you like espionage, mystery, psychological ethics and an illuminati that spans centuries, Mind MGMT is for you. If you already know Mind MGMT is for you and want some help with the super secret code included in issues #1-6, this is the post for you.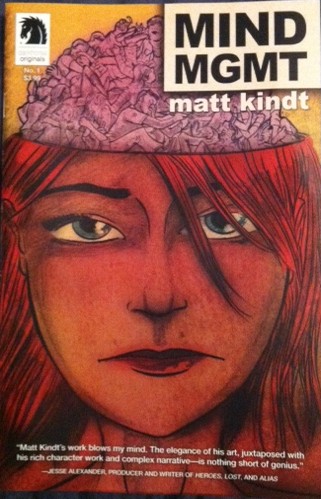 One of the coolest things about Mind MGMT is just how many secret spy items Kindt is able to plant within each issue. As he states in the letters column of the first issue, Kindt's looking to combat the wait-for-the-trade mentality (a mentality that he shares) with irreplaceable extra content:
"You're not like me. I don't read monthly comics anymore. I wait for the trades. Which is funny, because now I'm writing and drawing a monthly book. That doesn't make any sense. That's what I thought. But then I thought some more. Why don't I buy monthly comics? What would it take for me to buy a monthly series again instead of waiting for the inevitable collection? Mind MGMT is my solution. "
"Why buy comics?" is without a doubt one of the most challenging questions in the industry today, and the answer for superstar, prolific creators almost always seems to be "more content!" Ostensibly, exclusive insider art that can only be found within the pages of the floppy issues is a plausible way to convince readers to consume the story on a monthly basis. Economics and convenience be damned, my favorite writer/artist is including extra stuff just for me and it can only be found in the comics.
This is hardly a failsafe sales tool, but in the case of Mind MGMT, Kindt is pretty effectively creating extra reasons to buy the ongoing.
The particularly cool aspect of Kindt's bonus Mind MGMT content is just how essential it feels. Every bonus contribution, from "The 2nd Floor" short stories on the inside covers to the "Mind MGMT Field Protocol" inserts on every page, adds an element of deep-seeded control to the Mind MGMT organization mythos. It also makes you feel like a spy. Win and win.
Support For Comic Book Herald:
Comic Book Herald is reader-supported. When you buy through links on our site, we may earn a qualifying affiliate commission.
Comic Book Herald's reading orders and guides are also made possible by reader support on Patreon, and generous reader donations.
Any size contribution will help keep CBH alive and full of new comics guides and content. Support CBH on Patreon for exclusive rewards, or Donate here! Thank you for reading!
The Field Guide in particular adds a level of depth and completeness that is honestly astounding. Innovation within comics is an exciting thing to see and Mind MGMT provides it in spades. The Field Guide provides a single line of text on the insert of each page that (generally) coincides with the action of the panels. For example, "Mind MGMT FIELD GUIDE 1.20. If a mission is in jeopardy, do not proceed alone." You'll never guess what our protagonist, Meru, is doing on this page.
And then, of course, we have the secret code collected on the backs of issues 1 through 6. Call it gimmick-y if you want, but that's a little like complaining about the use of pyrotechnics at a Flaming Lips' concert.
This "gimmick" ties in perfectly with the organized espionage of the story, and better yet, it's a TOTALLY FUN PUZZLE. I assumed this thing would be easier than Grizzly Bear's opening track to Yellow House, but I have a confession: I straight up failed to complete the code the first time I tried. Am I a terrible Mind MGMT sleeper agent? Probably. Was I kind of trying to solve it without the cats pawing their way all over the issues I had sprawled on the bed? Yeah, but still, two tries!
If you've had trouble solving the code yourself and have given up, I've included a helpful photo-hint below. I don't want to straight up give the code away because that seems unfair to what Kindt and Dark Horse Comics are trying to achieve here. The photo should give you the order of operations and not much else.
Again, I'd recommend cracking the puzzle yourself (it's fun and you'll feel like a boss when you get it), but if you're frustrated and have given up, here you go! I won't ruin the surprise of what's in store, but once you crack the code, you can go to http://www.mattkindt.com/mind/ to gain access.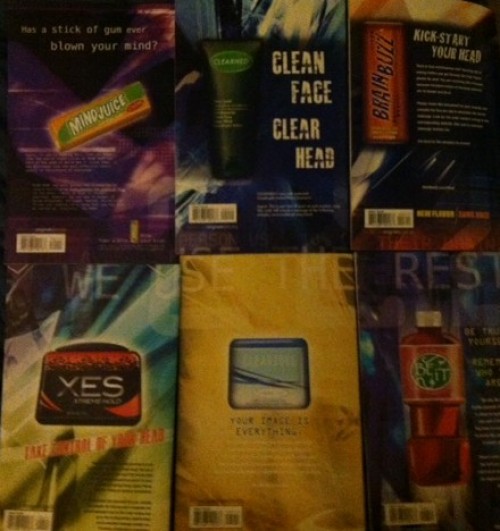 Related articles