Two assumptions before we begin:
These procedures are for assessing moderately valuable comics.

These grades are not being sought for immediate sale. Grading can be a slow process sometimes, so if you're in need of immediate cash, you may have to go to either a comic shop or an auction house (either of which will sacrifice margins for expediency.)
Terms you should know:

Grading
A numerical scale ranging from 0.5 (poor) to 10.0 (gem mint). Comics are graded on such things as:
The condition of the spine covers and corners

Condition of interior pages

Rips, tears, "dog ears"

Sun, water, or heat damage

Discoloration

Printer registration, errata, or defects
Slabbing
Comics that have been graded are then encased in heavy-duty, UV-resistant plastic to preserve the grade.
Raw
Ungraded, unslabbed books.
Reasons To Slab Your Comics
Safety
If you have comics too precious to read often, slabbing is a great solution. The thick plastic case will keep your prized positions protected, dry, and away from prying hands and coffee spills.
Resale
Probably the second-best reason to get your comics preserved under carbonite. Graded comics sell for more than raw due to their preservation and certification.
Support For Comic Book Herald:
Comic Book Herald is reader-supported. When you buy through links on our site, we may earn a qualifying affiliate commission.
Comic Book Herald's reading orders and guides are also made possible by reader support on Patreon, and generous reader donations.
Any size contribution will help keep CBH alive and full of new comics guides and content. Support CBH on Patreon for exclusive rewards, or Donate here! Thank you for reading!
Display
Personally, my favorite reason to slab comics. The bold presentation really elevates a comic and turns it into a focal piece in any display. Also, slabbed comics can be handled as part of that presentation and are easier to swap in and out of displays.
Grading Companies: CBCS vs. CGC

CBCS (Comic Book Certification Service)
Pros: 
Will authenticate signatures for you

Costs roughly half the price of CGC

Better quality slabs

Some claim CBCS actually has the stricter grading guidelines

Offers some restoration options
Cons:
CBCS-graded books will sell for 10-20%

less

than an equally-graded CGC counterpart. (No formal reason is giving, though some argue this is due to CGC being the industry standard)

The most economical option takes a 4-6 six week turnaround time currently (if you don't pay for fast track service)

Kinds of CBCS grades
Conservation grade
Comics book has been evaluated as an unrestored original, graded, and slabbed.
Restoration grades
This process grades issues that have been professionally restored, either through pressing, recolored covers, or some other means. There are five levels.
Slight

Slight/Moderate

Moderate

Moderate/Extensive

Extensive
These books resell for less than "Conservation" books. The further down the scale you go, the less resale value the book retains.
Signature Authentication
A CBCS authorized authenticator has witnessed this book being signed
Signature Verification
CBCS has not directly seen a book being signed, but a team of their authentication experts has independently checked the signature(s) against historic records. (Only CBCS offers this service.)

CGC (Certified Guaranty Company, LLC)
Pros:
Saves money by pre-sorting your books, telling you which are more worthwhile to grade.

Currently resales for 10-20% more than a CBCS book

All CGC graded comics are given a unique barcode, making it easy to track a single issue through its sales history.

Most economical option averages around a month in turn-around time (longer during holidays)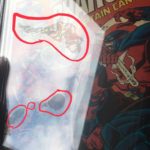 Cons:
At present, CGC slabs have a defect in their construction. This does not damage the books in any way, but it does give some optical distortions when viewing the book. (left)

Do not offer signature verification after the fact.

As part of the verification process, a CGC supervisor may sign the inside of your book. Verify their processes before continuing!
Kinds of CGC grades

Standard standard aka "Blue Label"
Comics book has been evaluated as an unrestored original, graded, and slabbed.
Signature series aka "Yellow Label"
Not only is the book graded, but the authorized CGC representative follows you to a creator signing and authenticates the creator's signature. This is an in-person process only and must be done at the time
Restored series aka "Purple Label"
This process grades issues that have been professionally restored, either through pressing, recolored covers, or some other else. (Note: these books resale for less than Standard/Blue books)
Qualified series aka "Gren Label"
This process grades books in which something is missing from a book which is unimportant to the story. Perhaps a tip-in card, a removed cover sticker, coupon, etc. (Note: You can get these graded under Blue/Standard for a lower grade, but potentially a higher price.)
Do not use PGX grading

The third and newest comic book grading company, PGX is not nearly as well regarded as either CGC or CBCS. This is partly due to them being new and small, but also due to several scandals in recent years.
Most notably, PGX was caught selling counterfeit "Museum Editions" of the Walking Dead #1 for thousands of dollars. There are also rumors about their actual size, mass staff firings, and other personal issues. And while those are just rumors, they would give me pause about trusting them with valuable merchandise. 
It's for these reasons that we cannot recommend PGX for any service. 
Even if all you want to do is slab a book for your own enjoyment, we would strongly recommend you save your money and buy a rigid toploader case yourself rather than give money to PGX
The Two Easiest Ways To Get Your Comics Graded

Take your comics to a larger convention
Both CGC and CBCS setup at most major conventions, where they can verify signatures on-site as well as accept your comics for grading. This option saves you from packing, shipping, and insuring your comics just to get them there.
Use your Local Comic Shop (LCS)
If you can't attend a convention or can't wait for one, you can send your comics in. Most good comic stores will act as go-betweens to help you get your comics certified. CGC and CBCS both have membership fees and minimum order requirements when sending in, but doing this through your LCS should mitigate both of these things.
Heck, they might have authenticators on-site for certain things! So just bring your books here and follow their expert instructions.
Going Solo
Warning: This is the highest-priced, highest hassle solution. Only do this if you can't go to a convention or your LCS.
CBCS step-by-step
Membership is not required, but it can save you money.

Plans range from free to $500.
CGC step-by-step
Become a member.

Plans range from $25 to $299.

Select how fast you want your grading done.

 

Select a minimum of 15 books to be graded (for most membership tiers)

Pay an automatic $5 fee for the transaction and $8 handling per book (for most membership ranks.)
Shipping
Okay, you've prepared an order and booked it with your grader of choice. Now, the tricky part: How to get your beloved comic book there in one piece.
Since this is an introductory post, I'm going to assume you'll be shipping an introductory level comic (something <$500 ea.). If you're shipping Action Comics #1, I guess DM me for advice on armed security details and chartering private planes.
Shipping check list:

Get

hard plastic top-loader

cases for your comics. (left)

Insert one comic per case

Slip a polybag or cling film over the loading slot of each case and tape it down to seal up the comic.

Get a rough estimate of the total value of your comics. I suggest getting media sales prices from

GPA's sales tracker website

, Ebay, or anywhere else and totaling them. Use the 2.0 grades if you can.

Measure the length, width, and height of your stack of comics.

Guestimate the weight of the stack.

Call up your local UPS store and tell them you're coming in with an order. Give them your estimates on size, weight, and value of the comics.

Set up a time to come in.

When you arrive, reiterate your information. Let the shop verify size and weight.

Buy insurance proportional to your comics estimate value.

Give them a budget for shipping.
Three CRITICAL Notes On Shipping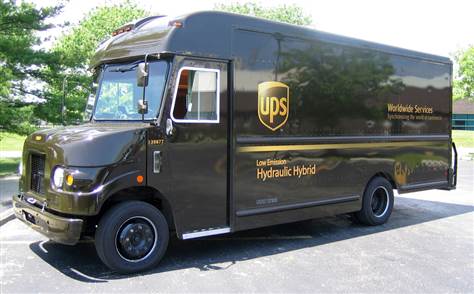 If you want your comics fully insured and to get to their grading in one piece, you must follow these next instructions. I cannot overstate how important it is to do these things for your own protection.
Make the shop package everything themselves
They'll do a better job of keeping the comics safe and secure.

This is the only way to ensure a full payout from their insurance.
Make the shop pack everything in front of you
This is important for the next step

Also, it's just neat to see.
Take photos of the packaging process
This is the only way to ensure a prompt payout from their insurance.
If you remember nothing else I've said, remember these three things: Make them pack, watch it happen, and take photos.
If for some reason this isn't possible, talk to a manager
Make them aware of your concerns

Be on their side, explain how this protects them and you.

If the manager says this isn't possible, get their word that they'll send you photos of the process or else it's a no go.
Final Thoughts
We've gone over the finer points of why and how to get your comics slabbed. And I've terrified you about shipping. But the truth is, there's plenty of reasons to keep them raw.
I love reading comics. (Obviously, I work here). But what I mean is, I love the tactile experience of comics. The feeling of them in my hands. Their familiar weight. The rasp of their pages turning and the smell of the paper and inks. I love these things dearly.
And slabbing comics takes that away. There's no doubt about it.
And yet I slab my comics occasionally. Because while it loses the reading experience, it also takes away my anxiety of damaging my comics. Slabbing means I can slot them into my office and show them off. In fact, it brings the comics themselves out of my long boxes and puts them out in front of my collection, adding so much pride to the experience.
So don't feel you have to slab all or any of your comics. But do think about what it means to have something you love that you can share so freely.