Few characters in the Marvel Universe are as innately charming as the Greek God Hercules. The longtime Avenger oscillates between oafish naivety and brute force, but always has time for a drink and laughter with heroes.
Below you'll find a complete guide to the Marvel Comics of Hercules, from his origins in the pages of Thor's comic books to his modern reinvention with partner Amadeus Cho.
Related Reading Orders: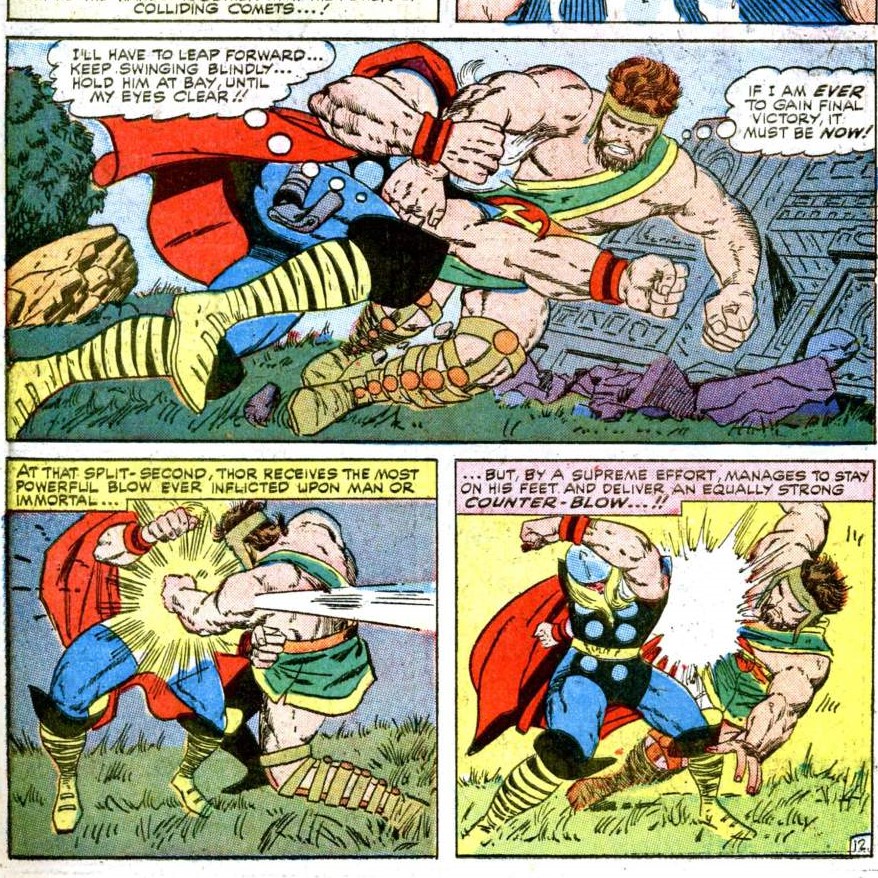 Hercules Origins, First Avengers Team-Up, and The Champions!
Collects: Journey Into Mystery Annual #1; Thor (1966) #126, #221, #356, #400 (Backup), #437, Annual #5; Thor: Blood Oath #3-4; Incredible Hercules #136
Hercules makes his official Marvel Universe debut in all out fisticuffs with Thor, during Journey Into Mystery Annual #1. Herc is quickly established as the more boisterous of the two princely gods, and the Prince of Power sees a worthy test of strength in the God of Thunder.
Collects: Avengers #45 To #50
Support For Comic Book Herald:
Comic Book Herald's reading orders and guides are made possible by reader support on Patreon, and generous reader donations.
If you like Comic Book Herald reading orders and want exclusive reader rewards, your support on Patreon would be tremendously appreciated! Rewards include:
Custom monthly reading playlists
Priority reading order requests + Q&A
Weekly continuity updates
Reading order update logs
A direct hand in growing CBH!
Any size contribution will help keep CBH alive and full of new comics guides and content. Support CBH on Patreon for exclusive rewards, or Donate here! Thank you for reading!
Herc's first more formal stint with the Avengers occurs in the build up to the team's 50th issue. Herc would hang around the Avengers as an on-again / off-again member for much of the 20th century, and you can find the complete guide to classic Avengers elsewhere on CBH.
Champions Classic: The Complete Collection
Collects: Champions (1975) #1-17; Iron Man Annual (1970) #4; Avengers (1963) #163;Super-Villain Team-Up (1975) #14; Spectacular Spider-Man (1976) #17-18,Hulk Annual #7
Avengers Epic Collection: Under Siege
Collects: Avengers (1963) #264-277, Alpha Flight (1983) #39, Avengers Annual #15, West Coast Avengers Annual #1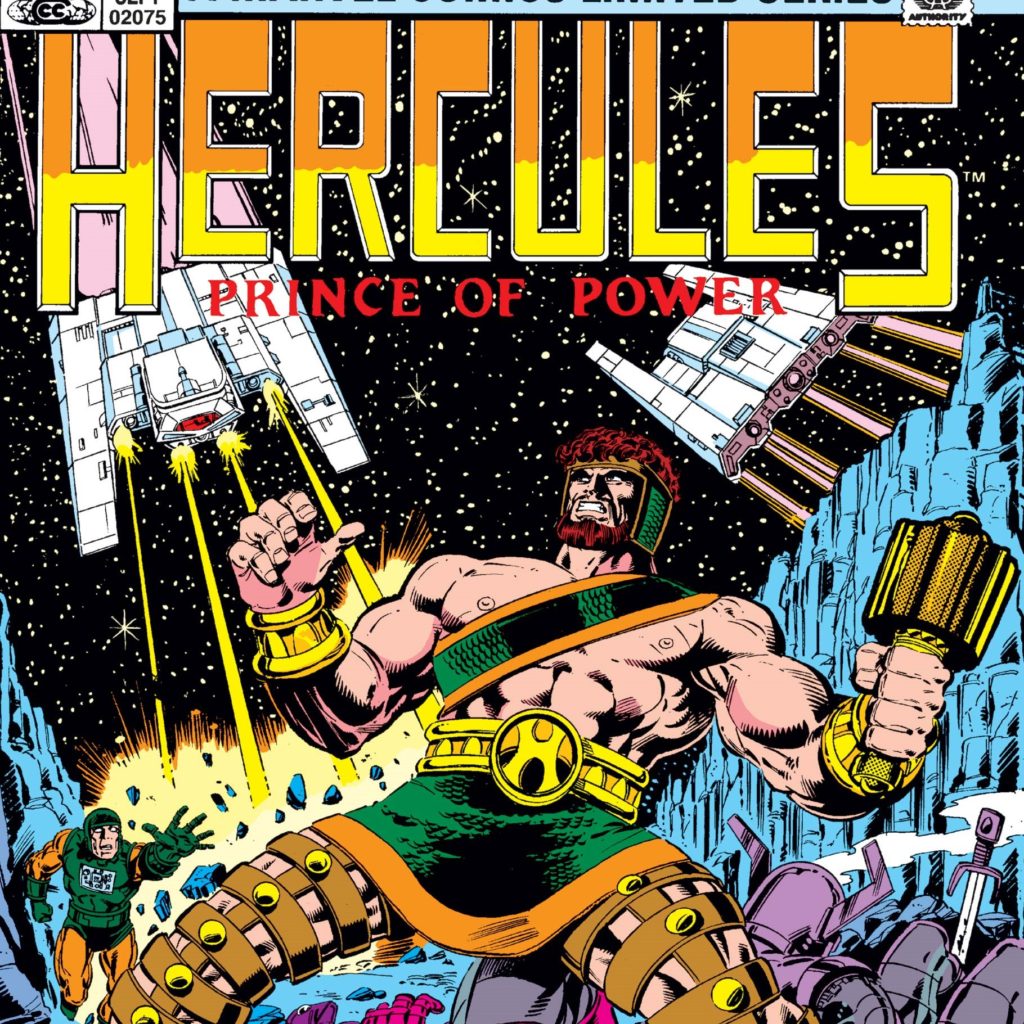 The Prince Of Power
Collects: Hercules: Prince Of Power (1982) #1-4 And Hercules: Prince Of Power (1984) #1-4
Collects: Avengers #278-285
Collects: Marvel Tales (1966) #197, Marvel Graphic Novel #37 And Material From Marvel Comics Presents (1988) #39-41 & Marvel Age #4 & #65
Collects: Hercules: Twilight Of A God #1 To #4
Wolverine/Hercules: Myths, Monsters & Mutants
Collects: Wolverine/Hercules: Myths, Monsters & Mutants #1-4, Plus The First Meeting Of Wolverine And Hercules From Marvel Treasury Edition #26 (1980)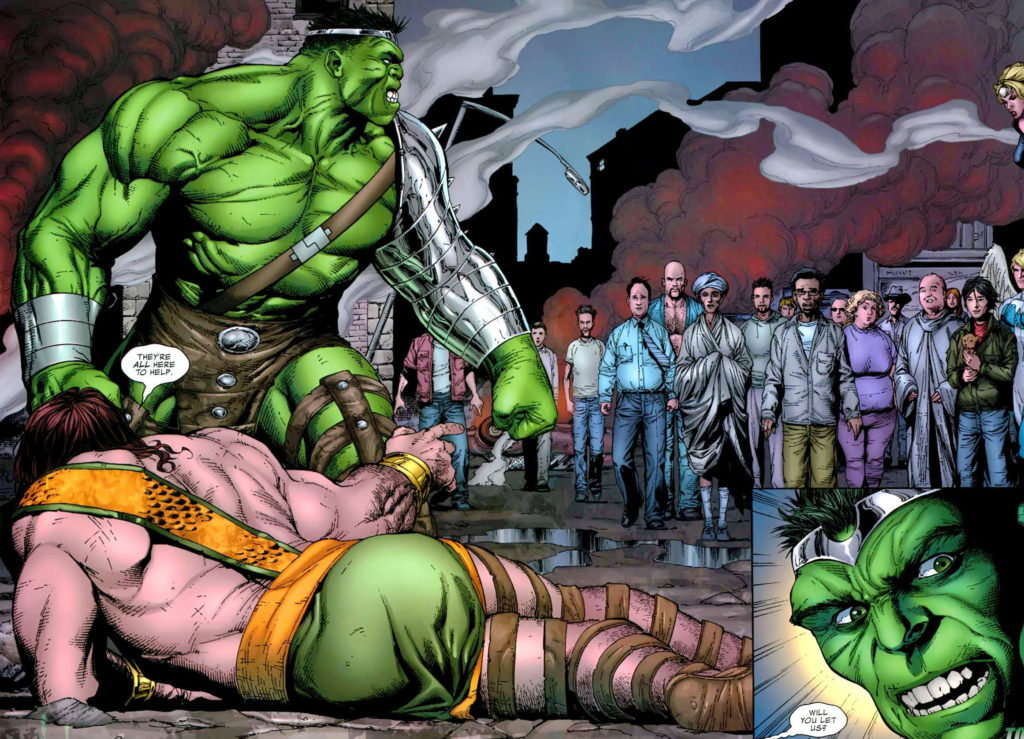 Hercules In The 90's and Early 2000's
Collects: Heroes For Hire #1 To #3
Herc's all in on the Heroes for Hire reboot helmed by Suicide Squad writer John Ostrander. At least initially.
Hercules: Heart of Chaos (1997)
Collects: Hercules Heart Of Chaos #1 To #3
Hercules: New Labors of Hercules
Collects: Hercules #1-5
Collects: Ares #1 To #5
Collects: Civil War #1 To #7
Herc has a minor reccuring role in Civil War, but more than anything this is listed here to give you a sense of where we are in the Marvel timeline!
Collects: World War Hulk (2007) #1-5
You do not need to read all of War of Hulk to jump into the Incredible Hercules, but it's important to note that the ongoing Hercules comic spins out of the events of WWH.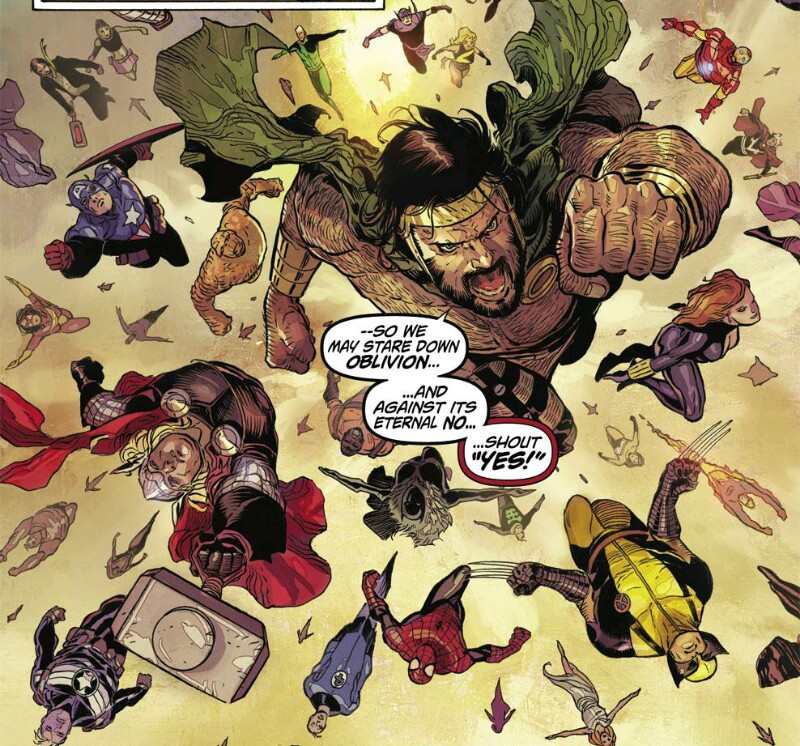 The Incredible Hercules
Incredible Hercules Vol. 1: Smash of the Titans
Collects: Increadible Hulk #106-112, Increadible Hercules #113-115, And Hulk Vs. Hercules: When Titans Collide
The events of World War Hulk and its aftermath set the stage for a new ongoing direction for Hercules and new boy genius partner, Amadeus Cho. Written by Greg Pak and Fred Van Lente for the modern era Herc run that most fans should start with.
Incredible Hercules, Vol. 2: Secret Invasion
Collects: Incredible Hercules #116-120
Incredible Hercules: Love and War
Collects: Incredible Hercules #121-125
Incredible Hercules, Vol. 4: Dark Reign
Collects: Incredible Hercules #126-131
Incredible Hercules, Vol. 5: The Mighty Thorcules
Collects: Incredible Hercules #132-137
Incredible Hercules, Vol. 6: Assault on New Olympus
Collects: Incredible Hercules #138-141, Siege Of Olympus Prologue
Incredible Hercules: The New Prince of Power
Collects: Hercules: Fall Of An Avenger #1-2, Heroic Age: Prince Of Power #1-4
Collects: Chaos War #1-5
Herc: The Complete Series by Greg Pak & Fred Van Lente
Collects: Herc 1-6, 6.1, 7-10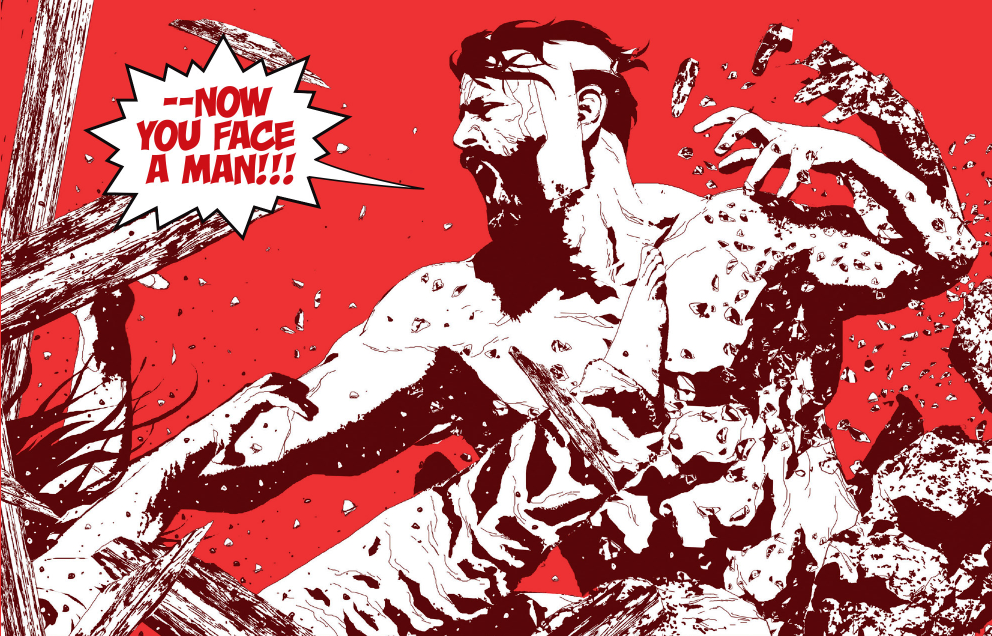 Alternate Hercs & Return to the Avengers
Collects: X-Treme X-Men 6-7, 7.1, 8-11
Alternate reality Herc in the hands of writer Greg Pak quickly became a fan-favorite in large part through his relationship with Wolverine!
Collects: Hercules 1-6
Collects: Civil War Ii: Gods Of War #1-4
Avengers: Unleashed Vol. 1: Kang War One
Collects: Avengers (2016) #1-6
Collects: Secret Empire #0, Secret Empire #1-10, Secret Empire Omega #1, Captain America #25 And Material From Free Comic Book Day 2017 (Secret Empire 1)
Avengers: Unleashed Vol. 2: Secret Empire
Collects: Avengers (2016) #7-11
Avengers & Champions: Worlds Collide
Collects: Avengers #672-674 & Champions (2016) #13-15