As far as evocative comic book names go, it's hard to top having "death" in the mix. Deathstroke. Lady Deathstrike. Thanos's ever-elusive intended, Death herself. And let's not even think about expanding to characters with "dead" in their name. But then there's Deathlok – a moniker that is more a title than a name. There have been many Deathloks throughout Marvel Comics history, each of them a man turned into a mindless killing machine (literally), forced to overcome his programming to take down those who exploit him, and fight for the greater good.
There are about a half dozen Deathloks worth tracking through the Marvel chronology, and that's not counting the many nameless or throwaway Deathloks that pop up from time to time. If it sounds like a difficult task to keep them all sorted, just wait until I tell you that sometimes there's more than one hanging about at a given time. Don't give yourself a headache, though, because your friends here at Comic Book Herald are prepared to do all the hard work for you. Read on to find out where to start with Deathlok, and where things go from there.
Deathlok in the 70's and 80's: Luther Manning's Odyssey
The first Deathlok was introduced in August 1974 in the pages of Astonishing Tales #25. Created by Doug Moench and Rich Buckler, Deathlok was presented as a cyborg assassin in the far flung future of 1990 (later designated Earth-7484). After a fatal injury in the post-apocalyptic wasteland of that future, what remained of soldier Luther Manning was repurposed into a mechanical terror. From the very first pages of this issue, Luther's human side attempts to reassert itself against the computer interface to which he is joined, and only when it's successful does Luther wake up to the reality of his new existence.
Luther goes on to fight against the men who turned him into a monster, as well the ruthless corporations that have turned his future into a nightmare. Over the course of his time in the Marvel spotlight, Luther crossed paths with other heroes, both in his far-flung future timeline as well as in the then-present day of the Earth-616 mainline Marvel Universe.
Deathlok the Demolisher: The Complete Collection
Support For Comic Book Herald:
Comic Book Herald is reader-supported. When you buy through links on our site, we may earn a qualifying affiliate commission.
Comic Book Herald's reading orders and guides are also made possible by reader support on Patreon, and generous reader donations.
Any size contribution will help keep CBH alive and full of new comics guides and content. Support CBH on Patreon for exclusive rewards, or Donate here! Thank you for reading!
Collects: Astonishing Tales #25-28, 30-36; Marvel Team-Up #46; Marvel Spotlight #33; Marvel Two-In-One #27, 54; Captain America #286-288
Despite its name, this volume does not contain all of Luther's appearances from this period, but it is surprisingly comprehensive. It features a great selection, from his first appearance in Astonishing Tales to what could have been his last in Captain America.
Deathlok in the 90's: The Living Nightmares of Michael Collins and Jack Truman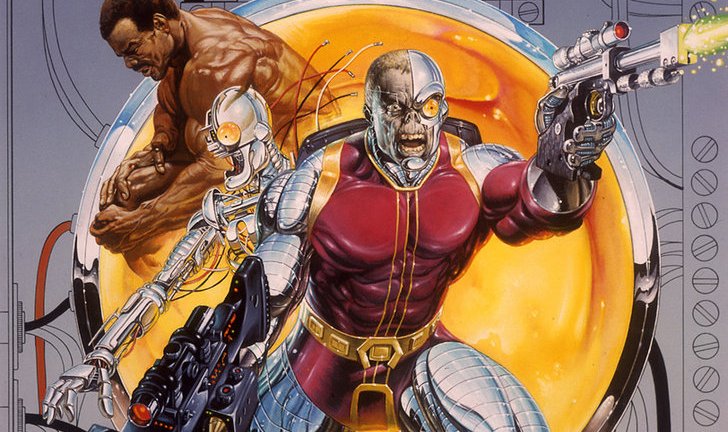 The 70's were Luther's heyday, but in the 80's his appearances were few and far between. He appeared in a few issues of Captain America, but by the end of the decade, the "Deathlok" name – striking as it was – had lost its luster. 
Enter: Dwayne McDuffie and a re-imagined Deathlok. In a 1990 4-issue miniseries called simply "Deathlok," McDuffie, Gregory Wright, and artist Butch Guice debuted Michael Collins, a new killer for a new era. Unlike Luther Manning, Collins was a professor and a pacifist, though he made the fatal mistake of working for the truly evil Roxxon corporation, under Earth-616's version of Harlan Ryker, the man who made Deathlok in Luther's future. After being in the wrong place at the wrong time, Collins found his mind similarly co-opted.
Collins is probably the most prolific of the Deathloks, enjoying 34 issues of his own ongoing series, as well as appearances in books like Nick Fury, Agent of S.H.I.E.L.D., Spider-Man, Iron Man, and more. He was eventually supplanted by a newer, deadlier Deathlok, but continued to make appearances both in and out of the prosthetics through the 2010's.
Deathlok: The Living Nightmare of Michael Collins
Collects: Deathlok (1990) #1-4
This volume collects the original mini-series by McDuffie, Wright, and Guice – the origin of Michael Collins and his new crusade.
Deathlok: The Souls of Cyber-Folk
Collects: Deathlok (1991) #1-15, Annual #1
McDuffie continued to write the adventures of Collins through most of the subsequent ongoing series. Unfortunately, only the first 15 issues have been collected as of publication (these are also the only issues currently available on Marvel Unlimited). The rest of the series featured the return of not one, but two versions of Luther Manning, so Deathlok completists would do well to track those issues down.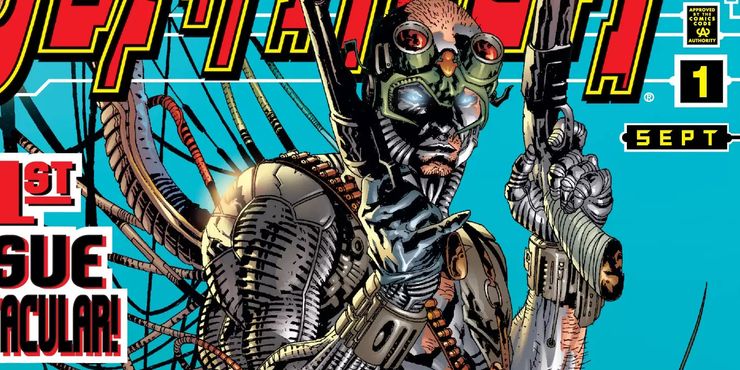 When Collins' series ended, it seemed like his time as Deathlok had come to a permanent close. The powers that be at Marvel decided to reimagine Deathlok to his very essence. 
S.H.I.E.L.D. Agent Jack Truman was introduced by Joe Casey and Jose Ladronn in 1998's Cable #59 as a deep-cover manhunter tracking the time-displaced mutant down for Uncle Sam. His efforts failed and eventually he was forced into a cyborg body while in the line of duty. Thus enters Deathlok mark three. Jack's mind and body were separated at first, with his mind taking up residence in the body of another agent's young son, but once the pieces were reunited, Jack became an agent of S.H.I.E.L.D. once again. Over the course of eleven issues, Casey traced this new mechanical man's saga, eschewing the familiar Deathlok look in favor of a fully metal skeleton often covered in imitation skin – more a successor to the Terminator than the Deathloks of old. 
Deathlok: Rage Against the Machine
Collects: Cable #59-62, Uncanny X-Men #371, X-Men #91, X-Men Annual '99, Deathlok (1999) #1-11
This collection paints the full picture of Jack's time as Deathlok. He has since returned in a human form, but of all the men to carry the name, his tenure has the most concrete ending.
Deathlok in the 2000's: The Return of Michael Collins
Collects: Beyond! #1-6
Michael Collins should not have been counted out, especially not when his creator, the late Dwayne McDuffie, had unfinished business to attend to. McDuffie brought Collins back in full Deathlok mode as part of the six part Beyond! miniseries, teaming Collins up with a variety of Marvel characters including Medusa, Kraven, and Gravity (newly inducted into the Marvel Universe after being created as an independent character) to face off against a mysterious Stranger. 
Fantastic Four: The New Fantastic Four
Collects: Fantastic Four #544-550
In the aftermath of Beyond!, Collins – now just a normal man with an extraordinary past – sought the help of the Fantastic Four (dealing with their own problems in the wake of Civil War) to aid his new friend Gravity. That story can be found in the first half of this collection, also written by McDuffie.
Deathlok in the 2010's: A Vision of the Future and a Haunting New Present
With both Michael Collins and Jack Truman back to their human ways, a Deathlok-sized hole existed in the Marvel Universe, just waiting to be filled. Writer Jason Aaron took on the task in the pages of Wolverine: Weapon X in a storyline featuring dozens of Deathloks from a new future (Earth-10511) overrun by the machine assassins. One Deathlok – now known as Deathlok Prime – eschewed his orders in favor of rediscovering humanity in the present day, as all good Deathloks must.
Wolverine: Weapon X Vol. 3: Tomorrow Dies Today
Collects: Wolverine: Weapon X #11-16
Jason Aaron and Ron Garney introduce the new Deathloks and their terrifying future as Wolverine of all people helps Deathlok Prime find the good within himself.
Uncanny X-Force Vol. 2: Deathlok Nation
Collects: Uncanny X-Force #5-7, 5.1
Deathlok Prime enters semi-permanent orbit around Wolverine for the next several years, including a stint in Rick Remender's Uncanny X-Force, beginning with this volume, which sees the team fight against yet another alternate future where the heroes themselves are turned into Deathloks.
Uncanny X-Force Vol. 3: Dark Angel Saga Book 1
Collects: Uncanny X-Force #8-13
Uncanny X-Force Vol. 4: Dark Angel Saga Book 2
Collects: Uncanny X-Force #14-19
Deathlok Prime stuck around for Remender's two-volume "Dark Angel Saga," which saw Warren Worthington's twisted Archangel attempt to fill the gap left by the death of Apocalypse. Deathlok found himself face-to-face with War, one of the Final Horsemen.
Wolverine and the X-Men by Jason Aaron Vol. 4
Collects: Wolverine & The X-Men #14-18
Jason Aaron also continued to use Deathlok Prime in his writing. The character popped up from time to time as a guest lecturer at Wolverine's Jean Grey School, even becoming part of the school's primary X-Men team in this volume.
All-New Invaders Vol. 2: Original Sin
Collects: All-New Invaders #6-10
Poor Luther Manning, forever destined for time displacement. The original Deathlok returned briefly in issues #9 and 10 of All-New Invaders in a storyline that features this team – some of Marvel's earliest heroes – facing a horde of Deathloks in the present day.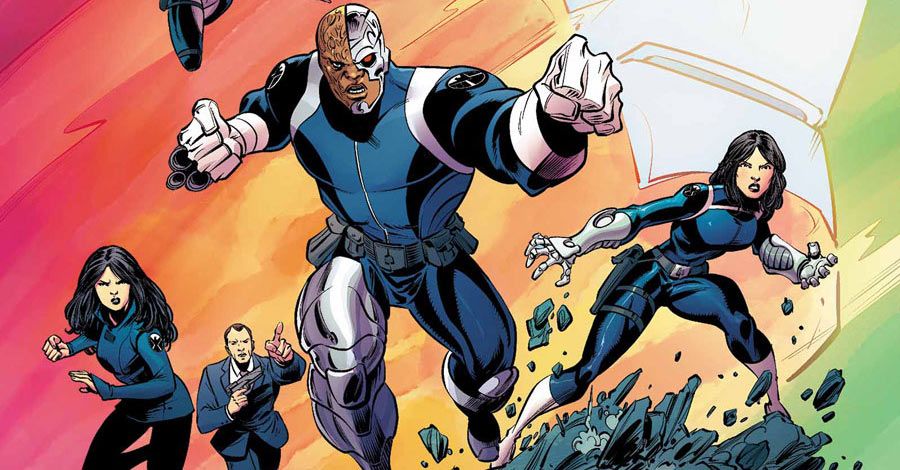 Spinning out of the Original Sin event, a new Deathlok was introduced. Created by Nathan Edmondson and Mike Perkins for a story in Original Sins #1, an anthology title spinning out of the main event, Henry Hayes was a combat medic, who lost his leg in battle. A company called Biotek fitted Henry with an advanced prosthetic, but turned him into – you guessed it – an unwilling cyborg assassin in the process.
Deathlok Vol. 1: Contol. Alt. Delete.
Collects: Deathlok (2014) #1-5
Deathlok Vol. 2: Man Versus Machine
Collects: Deathlok (2014) #6-10
Henry Hayes's story continued in the pages of the 10-issue Deathlok series by Edmondson and Perkins, ultimately resolving in Hayes joining up with S.H.I.E.L.D. in an arc that also featured the return of Michael Collins in an advisory capacity.
Agents of S.H.I.E.L.D. Vol. 1: The Coulson Protocols
Collects: Agents of S.H.I.E.L.D. #1-6
Agents of S.H.I.E.L.D. Vol. 2: Under New Management
Collects: Agents of S.H.I.E.L.D. #7-10
Henry became a major character in Marc Guggenheim's Agents of S.H.I.E.L.D. series, inspired by the ABC television show, but taking place on Earth-616. Henry even became a mentor of sorts when agent Jemma Simmons began exhibiting Deathlok-like traits.
Henry and Deathlok Prime both continued making appearances in Marvel Comics throughout the rest of the decade and into this new one, with Prime appearing most notably in Ed Brisson's X-Force in 2019 and Henry popping up in tie-ins to Absolute Carnage.
X-Force Vol. 1: Sins of the Past
Collects: X-Force #1-5
X-Force Vol. 2: The Counterfeit King
Collects: X-Force #6-10
Miscellania
Collects: Paradise X #0-5, Paradise X: Xen, Paradise X: Heralds #1-3
Collects: Paradise X #6-12, Paradise X: Ragnarok, Paradise X: Devils, Paradise X: A, Paradise X: X
Luther Manning became a key player in the final chapter of Jim Kreuger's Earth X trilogy, Paradise X. Brought to that timeline by X-51, Luther was promised a return to his human form in exchange for his aid as a Herald.
Collects: Deathlok (2010) #1-7
This seven-issue Marvel Knights mini-series written by Charlie Huston features an alternate Luther Manning Deathlok who has yet to interact with Earth-616. You never know when he'll pop up to interact with the Deathloks of today.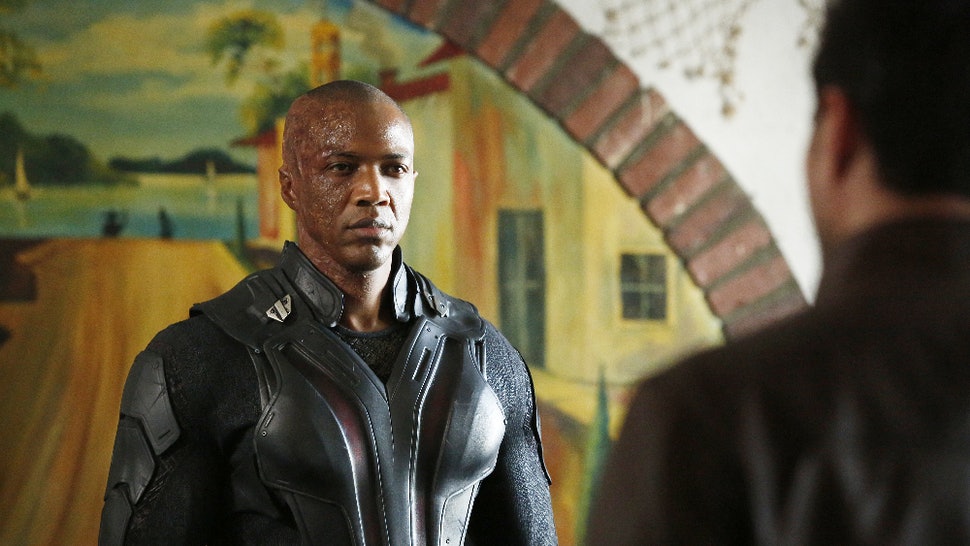 Deathloks are such an appealing weapon of murder for corporations across the Marvel Universe like Roxxon and Biotek that they'll never really go away. A crew of Deathloks recently appeared in connection with the "Iron Man 2020" storyline. A teenage girl (related to Deathlok innovator Harlan Ryker) outfitted with bionic parts called "Death Locket" has appeared in titles like Avengers Arena and Avengers Undercover. Deathlok has even made the jump to live action; J. August Richards's Michael Peterson became the Deathlok of Earth-199999 on ABC's Agents of S.H.I.E.L.D. series. While there's more to each of these incarnations than an evocative name, you have to admit, "Deathlok" certainly grabs the eye and the ear. You never know where that name will pop up next.