The Elseworlds were DC's test kitchen, providing a place for authors and artists to tweak, remix, or utterly break and rebuild certain characters. The stories were meant to deliver stories that were impossible in normal continuity, or to allow characters to break from their normal constraints and… say… fight Lovecraftian monsters or level whole cities.
Below are just a few of the notable works, helpfully sorted into categories for easy perusing.
Batman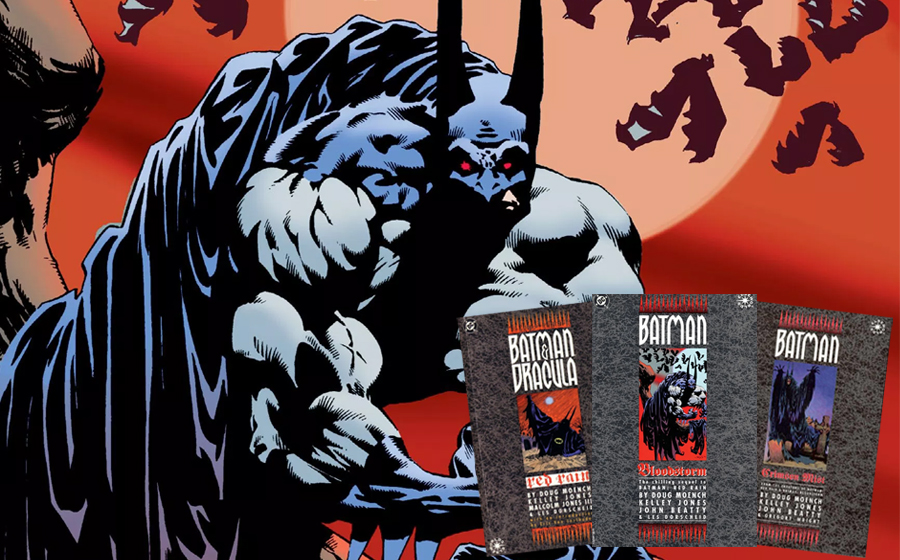 Batman is a Vampire
Criminals are a superstitious and cowardly lot, so it comes as no surprise that they're constantly mistaking Batman for "a dracula." He's already got the fashion sense of one, and keeps both the company and hours of one, so it just sorta stands to reason. What also stands to reason was putting rockstar Batman and Moon Knight writer Doug Moench on a book telling exactly that story. Starting with Red Rain, Moench penned a great little Victorian horror series of this, while illustrator Kelley Jones gave Bats that distinctive, Wallachian look that ran for three books Batman & Dracula: Red Rain, Batman Bloodstorm, and Batman Crimson Mist .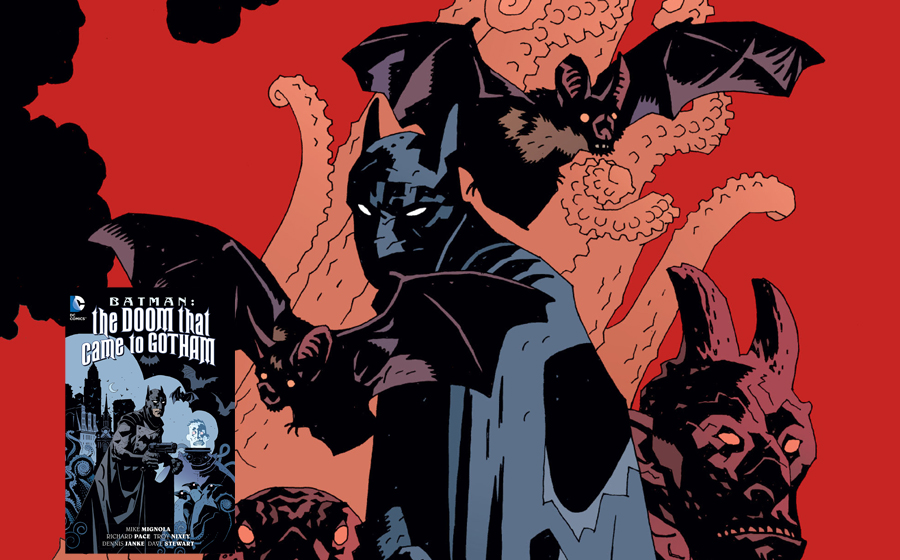 Batman vs The Great Old Ones
Mike Mignola and frequent collaborator Richard Pace bring their love of all things Lovecraft to the pages of Batman: the Doom that came to Gotham. There are Gothic reinterpretations of Green Arrow, Two-Face, Oracle, and many other characters in these cursed pages, all set to help or hurt Batman in his quest to stop the wicked necromancer Ra's al Ghul. But best of all, there's plenty of Mignola's love of lore and obscure supernatural weirdness on display.
Batman vs. Famous Serial Killers
Mike Mignola returns with Brian Augustyn and P. Craig Russell to deliver another Victorian-era tale in Batman: Gotham by Gaslight. This time, Batman is hot on the tail of England's most famous serial killer, Jack the Ripper.
Support For Comic Book Herald:
Comic Book Herald is reader-supported. When you buy through links on our site, we may earn a qualifying affiliate commission.
Comic Book Herald's reading orders and guides are also made possible by reader support on Patreon, and generous reader donations.
Any size contribution will help keep CBH alive and full of new comics guides and content. Support CBH on Patreon for exclusive rewards, or Donate here! Thank you for reading!
Two years later, Agustyn would return with Batman: Masters of the Future, exchanging Mignola for artist Eduardo Barreto and exchanging Jack for H.H. Holmes, operator of Chicago's infamous Murder Hotel.
Both stories have a great look into the sensational murders and media crazes of bygone eras. Speaking of which….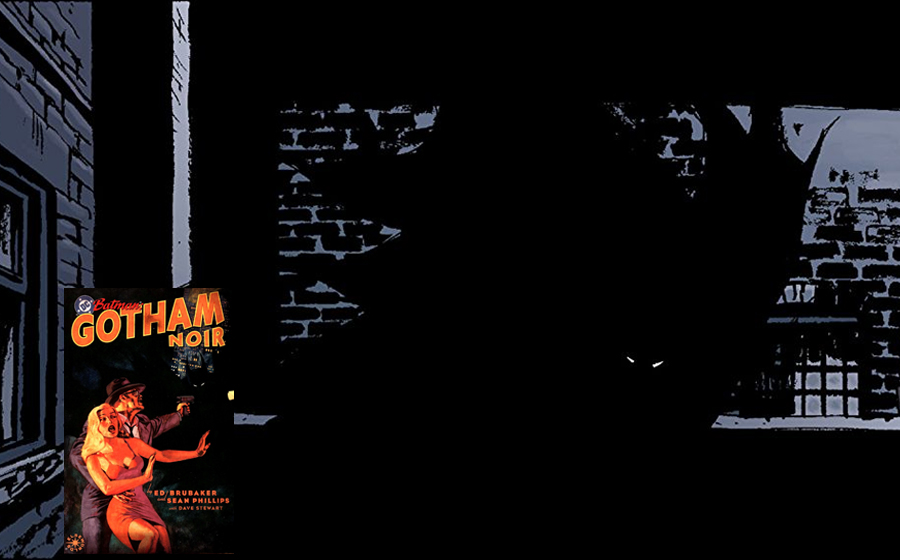 Batman: Pulp Story
Ed Brubaker and Sean Phillips are one of the biggest power couples in modern comics. The two have been working together for ages it seems, constantly adding to one, single story that runs across titles, publishers, and decades.
Batman: Gotham Noir is basically the Batman chapter of that story, following Jim Gordon, a down on his luck PI who gets framed for murder. If you enjoy Phil-Baker stories, this is what you're looking for on this list.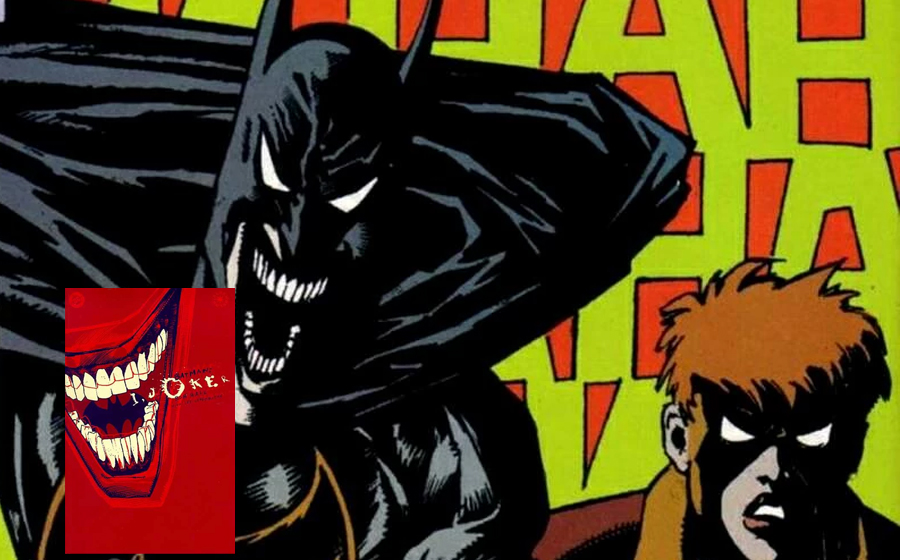 Joker's Race to the Death
Batman: I, Joker is a hidden gem and a personal favorite. Start with Roger Corman's Deathrace series, mix in some Running Man and Liquid Television, set it all in a cyberpunk future Gotham, and you get this weird, psychedelic trip of a Batman book. This book isn't the best on the list, but it truly leaves normalcy behind and swings for the fences, which is why it has such a soft place in my heart.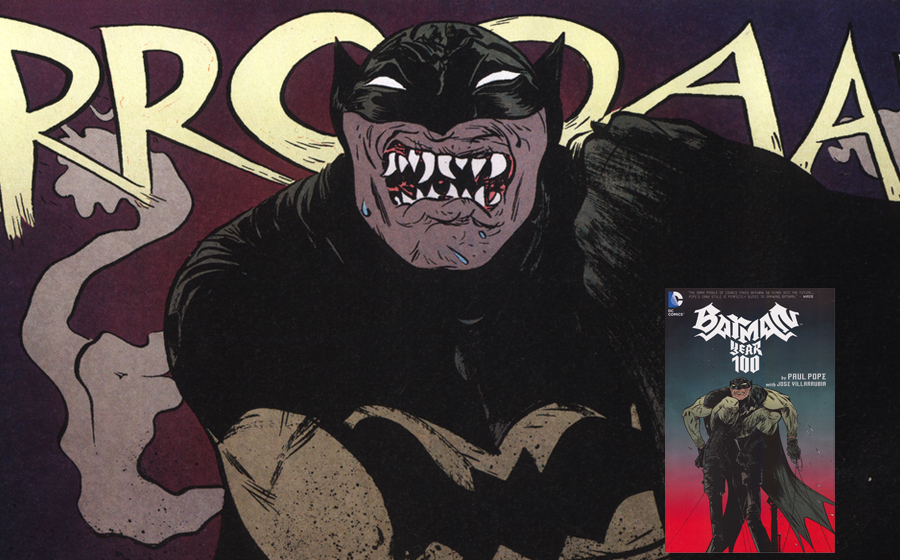 Batman: Urban Legend of the Future
Paul Pope's vision of a futuristic Gotham City was heavily steeped in the Edward Snowden, post-9/11 fears of our own world. Batman: Year One Hundred is a Gotham where the police aren't just corrupt, but also surveilling their citizens. In response, the urban legend of the Batman is reborn is a low-tech vigilante, resembling more an old school boxer or wrestler than the gadget-driven crusader we're used to seeing.
Pope got his start working for Kodansha, making him one of the few Americans to work inside Japan's manga industry at the time. You can really feel that influence in this book filled with sumi lines and smear animations.
Superman
Superman is Batman
In this classic story, Kal-El lands in Gotham rather than in Kansas and is raised by the Waynes rather than the Kents. Superman: Speeding Bullets imagines Thomas and Martha Wayne saving young Kal-El, only to be gunned down in crime alley, causing young Super Bruce to snap, burning Joe Chill with his heat vision (a delicious bit of irony there).
J.M. DeMatteis and Eduardo Barretto work to blend the two heroes together, making Kal-El's journey through Gotham begin as the vigilante Batman, but along the way, he finds the hope that's inherent to Superman. Though he gets a little help from ace Gotham Gazette reporter, Lois Lane, as well as Lex Luthor, the industrialist recently scared and changed by an explosion at a LexCorp chemical plant….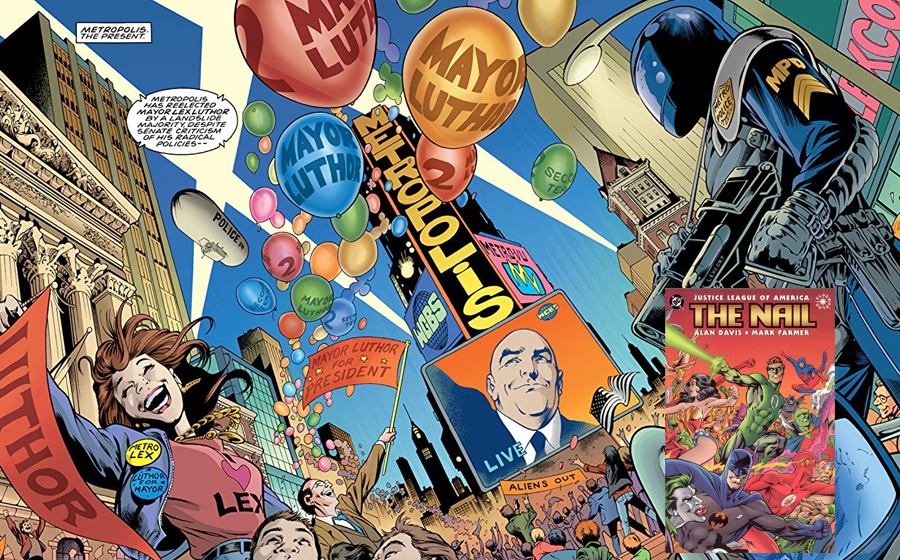 A World Without Superman
There is an old proverb called "For Want of a Nail" with many versions. Some say that for want of a horse's nail, a battle was lost. Some a whole king. Justice League: The Nail imagines a world where the Kent's tire is punctured, giving them a flat tire and leaving them unable to rescue Kal-El when he first crashed to Earth.
The resulting story is a world without Superman. Alan Davis, Mark Farmer, Patricia Mulvihill, and John Kaliesz show us a world without hope.
Lex Luthor, having no opponent, becomes "the beloved mayor of Metropolis." The greater world fears the Justice League, to the point that they come together to form a anti-meta human league to fight them. Without one man's inspiring influence, the entire world falls into xenophobic chaos. All for want of a nail.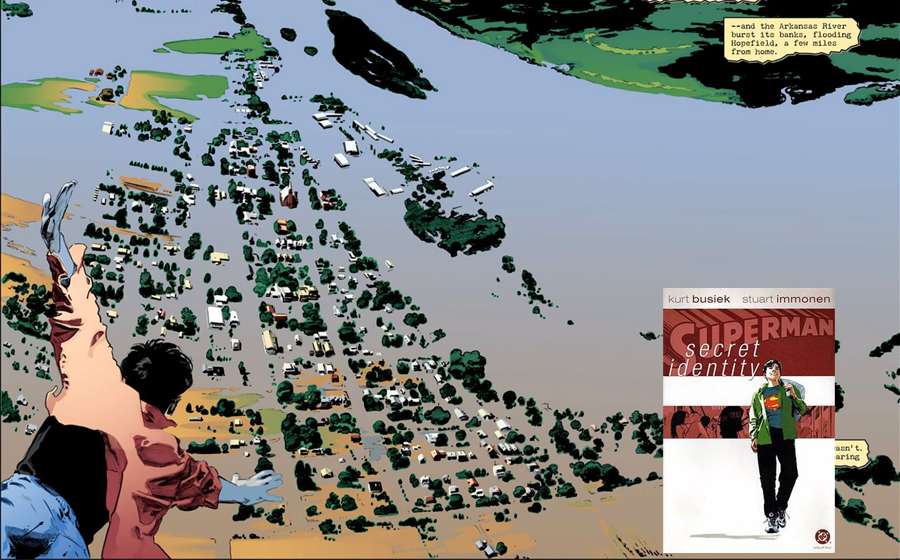 A Real Life Superman
It's urban legend that Kurt Busiek created his cult classic Astro City as a loving deconstruction of the heroes he wasn't allowed to write. The series is filled with analogs to Superman, Batman, S.H.I.E.L.D., and more.
When Busiek finally got to write for Superman, his resulting book — Superman: Secret Identity — brings this story which questions what would happen if Clark Kent existed in our own world. Stuart Immonen's art gives such a haunting familiarity to the book, making this character-driven story feel all the more real.
Lex Luthor: Hero?
Luthor is a brilliant inversion of the story. Finally, we get to see Metropolis, Superman, and the rest of the world through the eyes of Lex Luthor. Brian Azzarello and Lee Bermejo paint a world where Superman is utterly terrifying, a menace that could destroy the world (and the world Luthor has built) beneath his burning, alien gaze. If you like reversals, grab this book and it's spiritual sequel, Joker.
Superman, this is your life
Superman: American Alien is an anthology written by Max Landis and drawn by a number of fantastic artists like Jock, Nick Dragotta, Joelle Jones, and more. The collection is a character study, showing a number of "slices" from Clark's life ranging from childhood to the beginnings of adulthood. There's a story here, a through-line that keeps things moving and consistent, but largely it's a loving reminiscence of a character that's notoriously close to the author's heart.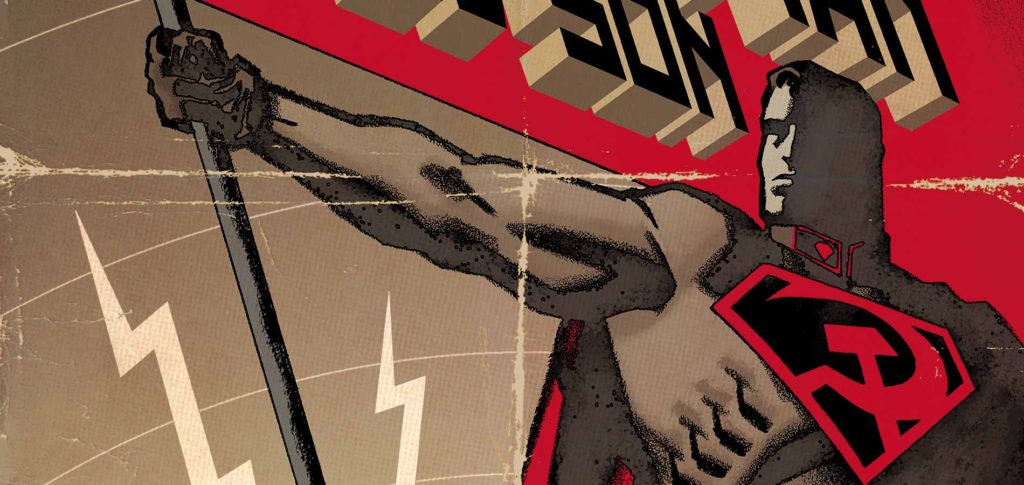 Superman, the Red Menace
"What if Superman didn't land in Kansas, but touched down in the Ukraine instead?"
Mark Millar's simple premise takes the big, blue boyscout and turns him into the leader of the Red Army instead.
Superman: Red Son is a classic tail of nature versus nurture, as Superman, normally the poster boy for the American immigrant experience, becomes the the symbol for communism's early idealism, leading to uncomfortable questions as to whether Kal-El can create his utopia by force.
There's a fantastic depiction of President Lex Luthor, "leader of the free world,"
The Rest of the Justice League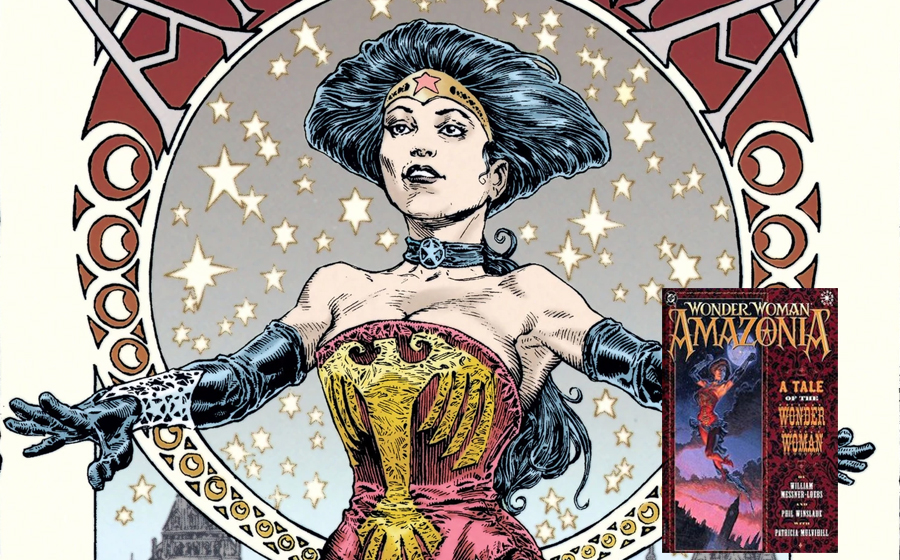 Steampunk Wonder Woman
A good Wonder Woman story is a balancing act between a lot of factors: her power versus her compassion; her wise leadership versus her front-line soldier instincts; her mythic ideals versus her feminist realism.
Wonder Woman: Amazonia does a great job of managing these competing influences by putting Princess Diana into Victorian England, right in the middle of its racial, economic, and gender strife.
Then it gets the good kind of goofy by having her go after Jack the Ripper — an adventure that no trip to Victorian England should be without!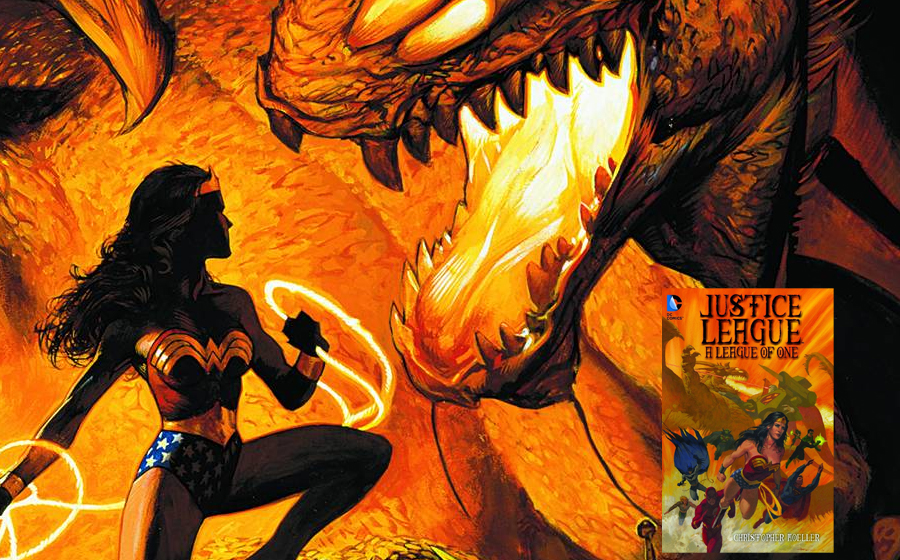 Wonder Woman Kills the Justice League
Elseworlds tend to exist in order to see what happens when you push one character's powers to the max. Sometimes this is achieved by putting a character into an apocalypse scenario with a foe that demands that our hero let go of all their restraints and inhibitions. Other times it's done by tweaking their origin story just a bit and seeing where things go.
Still others stories give their heroes maximum power by asking "why the hell not?"
Justice League: A League of One is one of those stories. Christopher Mueller's painted interiors are lavish, making most pages feel like a Dungeon and Dragons cover. But his script is pure, cheesecake, ridiculous fun. Instead of pushing Diana's powers to their limits, he just equips her in the maximum out of plot armor possible, then sends her on a level of destruction that Frank Frazetta would admire.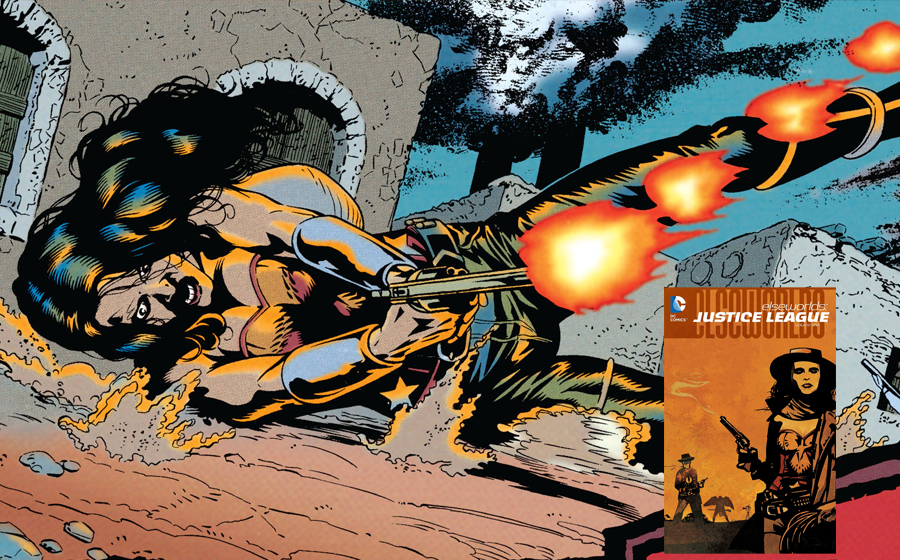 The Justice League in the Wild West
There exists an inevitability in comics. At some point in time, every hero must either be trapped in the Wild West, or else have an analog that lives there. Call it "marketing brilliance," call it "editorial laziness," call it a weird obsession held by one writer in the industry. Whatever it is, you're gonna get Walker: Texas Batman at some point in time.
Which brings us to Justice Riders, the DC Elseworlds which supposes that an Amazon sherif, and her deputies (a speedster, a martian, and a Hawkman) can all exist in this time period provided you turn their powers way, way down… and the gunplay way, way up.
On the face of it, Justice Riders is a ridiculous concept. And that's exactly what makes it a good Elseword's story. How often are you going to see J'onn J'onzz in a poncho and a 10 gallon hat?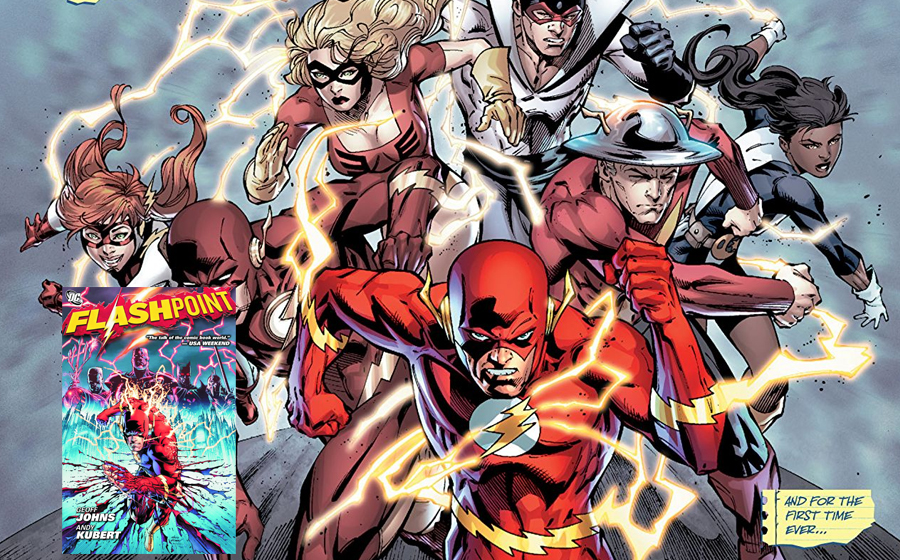 Our Flash, A Different World
In this alternate universe, Flash's mother is still alive… but all of his friends are changed for the worse. Aquaman and Atlantis are at war with Wonder Woman and the Amazons; Bruce Wayne was shot as a child, leaving Thomas and Martha Wayne to become violent and cruel dark reflections.
Flashpoint asks the question "what if you got the one thing you hope for all your life… but the cost was getting everything you feared." This concept spawns a rich world, filled with some great ideas that are currently creeping into the main continuity, making this book a must get for Elseworld fans and readers of standard books alike.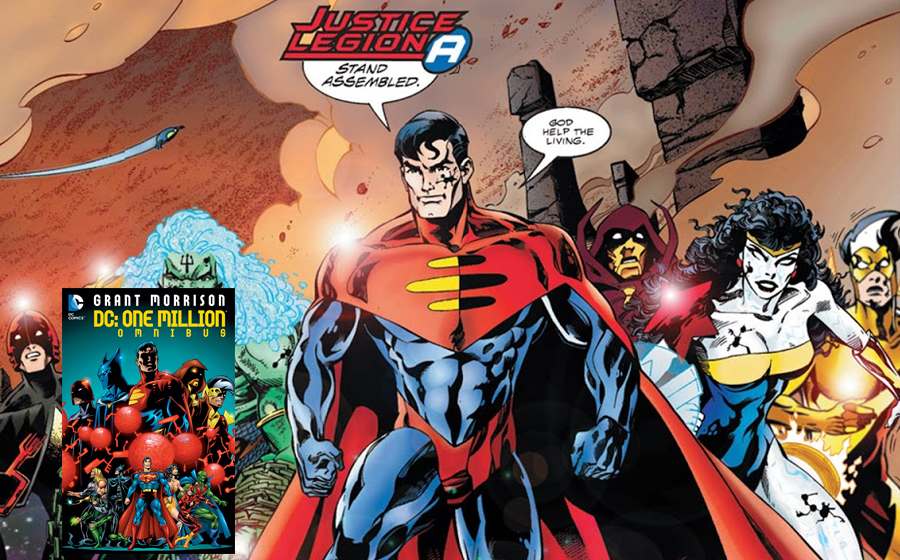 1 Million Months after Action Comics #1
The Mad Scot Grant Morrison is back in another list with DC One Million. This story introduces the heroes of the 853rd Century, each an evolution on a familiar Justice League mainstay… and yet the story does so much more. This tale doesn't just throw the current timeline into the distant future, it also hints at the past between then and now, bringing up events and plots still yet to come. The whole thing feels infused with that particular Silver Age wonder, where a bright future was out there, waiting to wow us all.
Some of the ideas for this book were expanded into another title, The Multiversity. So if you need to keep this story going, there's room yet to grow.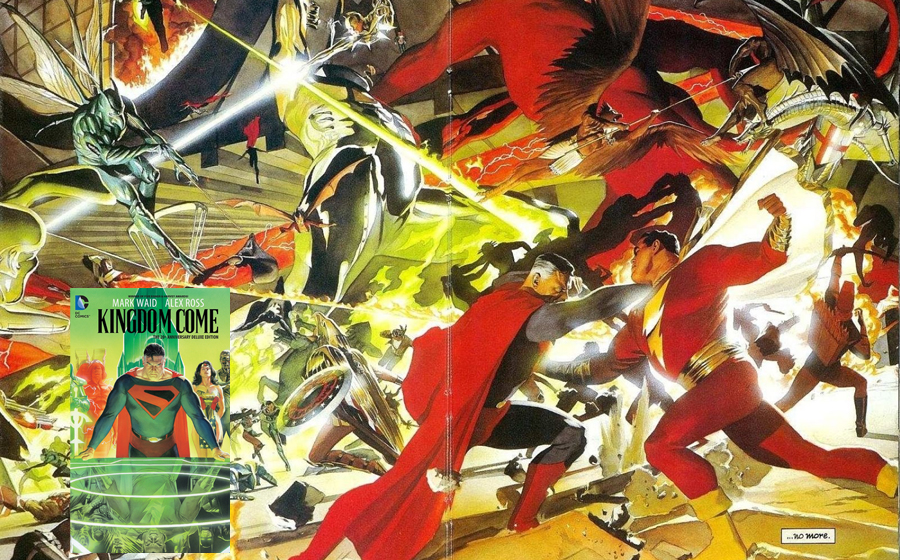 It's the End of the World Again
Mark Waid and Alex Ross' brilliant swan song for the whole DCU. In the not-too-distant-future, the villains Magog and Parasite essentially irradiate the American midwest, killing countless people and destroying the country's food production.
The resulting story is a beautifully painted version of the timeless, monomythic story of the End Times, as seen in everything from Ragnarok and Gotterdammerung, to Kali Yuga and Armageddon. Or in this case, Kingdom Come.
Ross's heroes feel deific, always soaring down from above, coming in from skies that could fit in any cathedral while Davis' story pits older heroes struggling to be relevant and useful in a world that's seemingly outpaced them.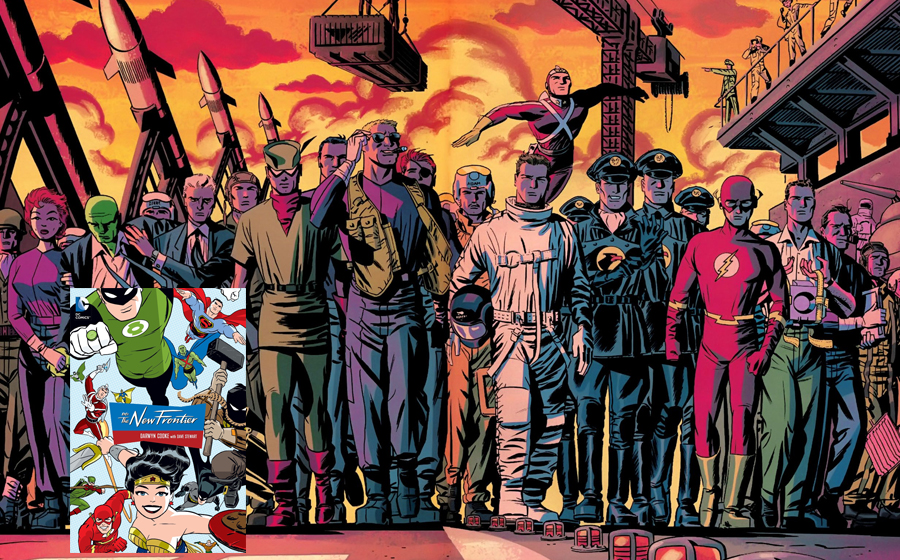 John F. Kennedy's New Hopes for Knowledge and Peace
Most Elseworlds imagine a universe that's with some ironic change, making that timeline worse or lesser than the standard. In so doing they present us horrifying justifications for why our heroes must become stronger, must go to greater lengths, must show the fullest extent of their might in ways impossible when restricted by canon.

Cooke went the opposite way in DC: The New Frontier, presenting a world that instead challenged our heroes to do good in a moral sense. To reach the fullest extent of their hopes and ideals, without irony, without cynicism… and without losing track of what makes a story work. The result is a tale about heroes worthy of our adoration who inhabit a world that wants so desperately to change for the better. It is suffused with the space age wonder of Golden Age comics and Americana with every page brimming with wonder.

For my money, this is the best book on the list. Darwyn Cooke's story positively resonates with the starry-eyed hope of the Kennedy Era without giving in to the temptation to be saccharine. Cooke somehow manages to almost every notable member of the Justice League (some fully, some by cameo or easter egg) into one condensed timeline, and all in 6 issues.

If you buy only one book on this list, I sincerely hope you pick this one.