Comics are good. These are the best of 2023.
Related Best Of Lists:
Below you'll find all the best comics released in 2023, updated throughout the year as I read more great books. See a graphic novel or series you love missing from the list? Let us know in the comments!
Best New Comics of 2023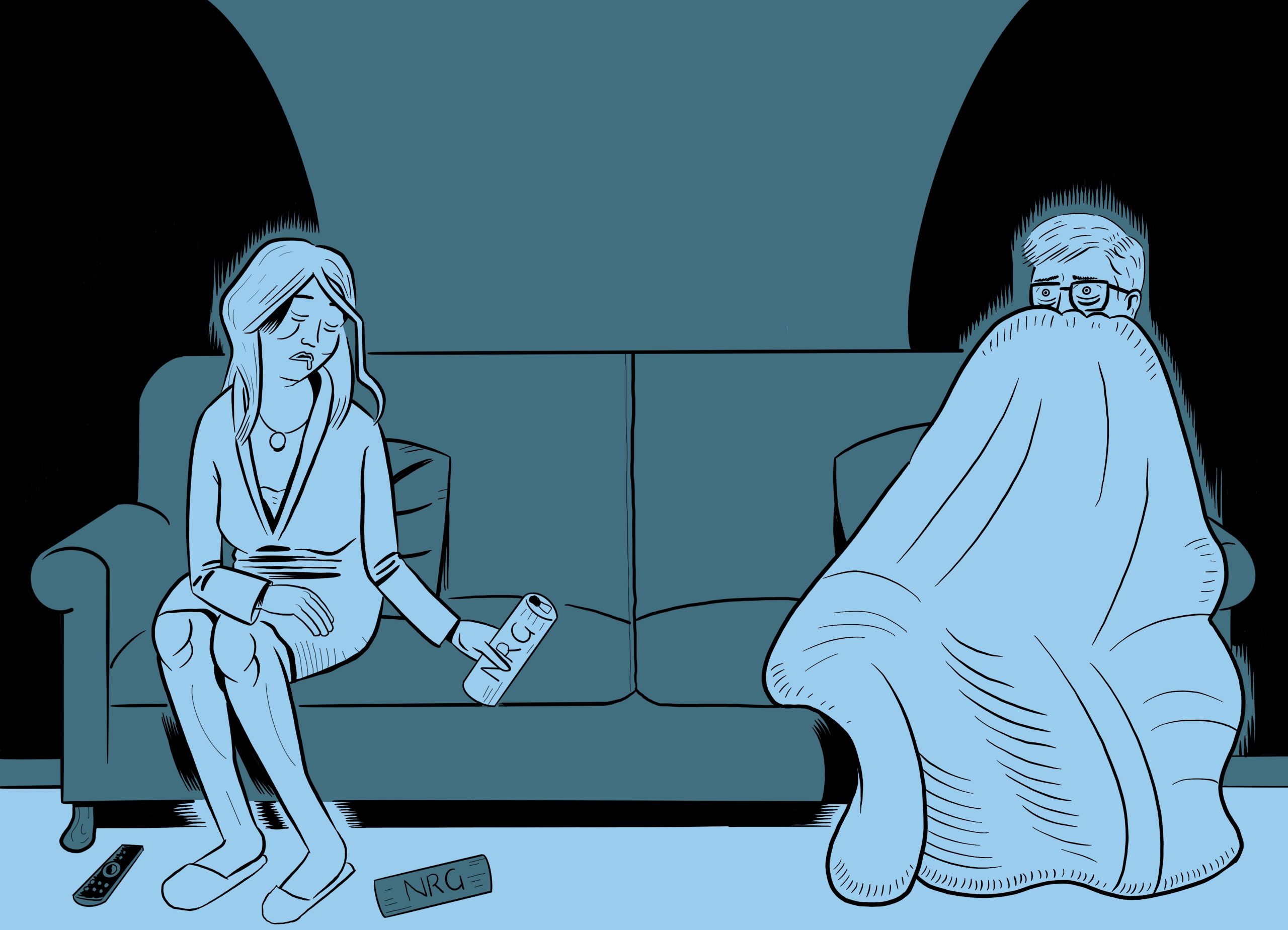 Support For Comic Book Herald:
Comic Book Herald is reader-supported. When you buy through links on our site, we may earn a qualifying affiliate commission.
Comic Book Herald's reading orders and guides are also made possible by reader support on Patreon, and generous reader donations.
Any size contribution will help keep CBH alive and full of new comics guides and content. Support CBH on Patreon for exclusive rewards, or Donate here! Thank you for reading!
With digital streaming services and review copies, it's a rarity these days that I buy a whole graphic novel from a creator I don't know sight unseen, but that's what happened when I saw Zack Quantaince raving about P.B. Rainey's "Why Don't You Love Me?". Zack (formerly Comics Bookcase, now of Comics Beat) called the Drawn and Quarterly book "the first must-read graphic novel of 2023" and "one of the most surprising graphic novels in years." Color me hooked!
Now, "Why Don't You Love Me?" is a little tricky to talk about because it revolves heavily around some twists and turns, and I think knowing what they are would undo much of the work's spell. In his back-cover blurb, Neil Gaiman (Sandman, Netflix Sandman, not Flint Marko) says, "…I thought it read like any number of… vapid early 2000s stories… the cartoonist's way of telling you they hated everyone and everything. And then it came into focus and it wasn't that thing at all… What a masterwork." This sums it up quite nicely, but it also highlights the difficulty of Rainey's magic trick. In order to see the full picture, and get to the payoff, there's a lot of uncomfortable cruelty to wade through, particularly as a parent. The entire work is told in Sunday newspaper strip style black-and-white, detailing a man and woman's challenges navigating the routines of family life, work and relationships. I found myself alternating between intrigue, disgust, laughter and heartache. Sometimes it hurts. Sometimes I had to put the book down and say – not today. Sometimes I couldn't put it down!
Masterwork? I don't know. I'm still on-the-fence on that one. But a 2023 must-read, and one of the more fascinating graphic novels this year? Absolutely.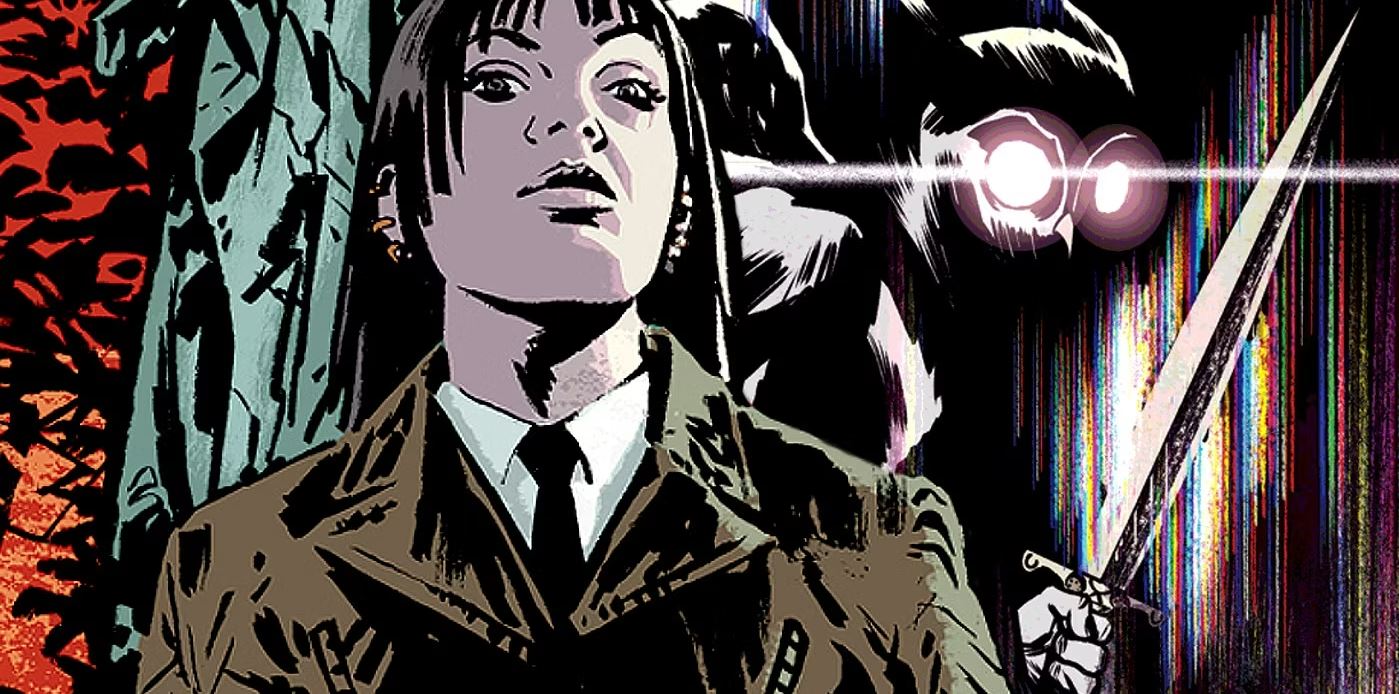 One of the more memorable interactions I've had in an interview came when I asked Si Spurrier about his run on Hellblazer – critically adored, and cut down after only 12 issues – and he had such an honest, open air of disappointment and sadness to his answer (paraphrased here from memory): "Sometimes you get to write the book you were born to write… and it just doesn't work out." I found it heartbreaking.
So, few things in comics this year give me greater joy than watching Spurrier and Charlie Adlard just do a Constantine book and call it something else via Boom Studios! Damn Them All is essentially the story of Constantine's niece, after his death, and her challenges navigating his occult lessons and related baggage, as well as her own personal demons. Adlard and Sofie Dodgson's rendering of the impossibly demonic avoid the unknowable in favor of renditions the human mind can comprehend, which works quite well in a book where the demons of hell are mysteriously made feeble and subservient. Likewise, Spurrier's time in the X-Office pays off with incorporated textual interstitials laying out Alfie's last will and testament (our Constantine substitute) and encyclopedic entries on the occult. Maybe this is the book Spurrier was born to write; damn all those who try to stop it!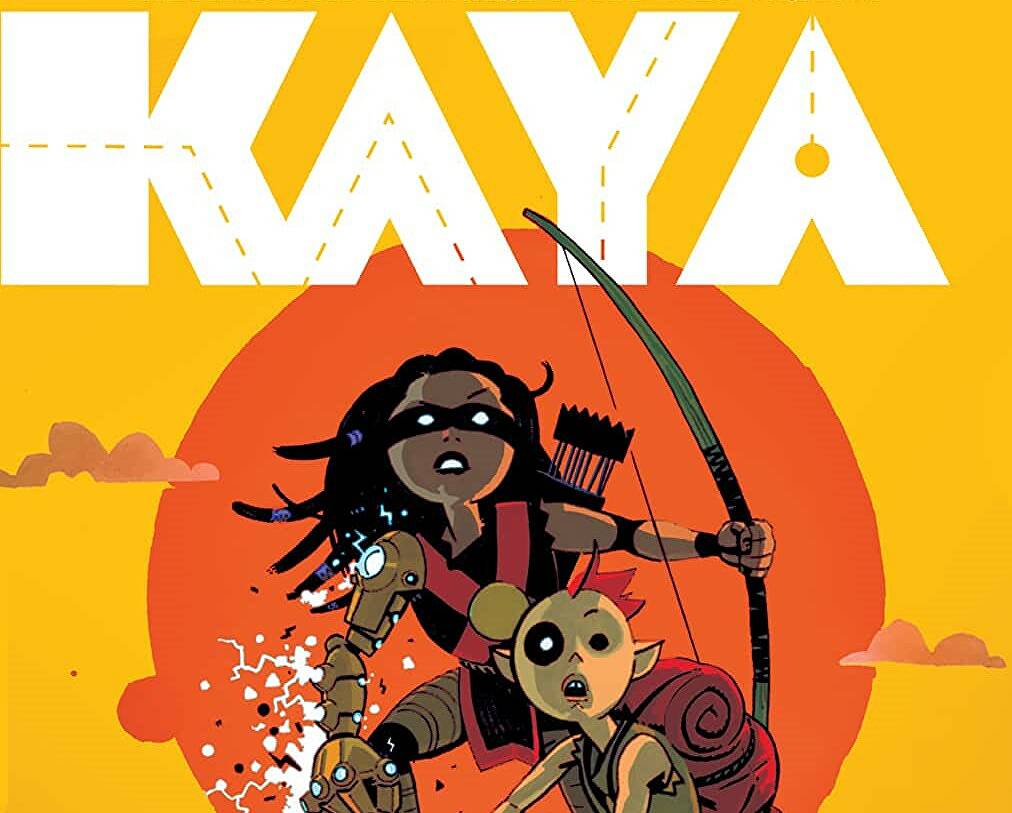 Kaya
Wes Craig's work on 8 years and 56 issues of Deadly Class
 with Rick Remender is honestly some of the most underrated storytelling of the past decade, despite the book's success. Even knowing that I slept on the first three issues of Kaya, but now that I'm caught up, this is clearly one of the best comics of the year. Craig's fantasy world design is reminiscent of Horizon Zero Dawn by way of Teenage Mutant Ninja Turtles, with enough splash pages of lizard-warriors and giant spiders to thrill the Jeff Smith fan in all of us. At its core, though, Kaya is the story of a hardened warrior sister and her little brother, who've lost their tribe and need to find their way in a threatening, complicated world. It's a time-tested formula told magnificently, and well on its way to status as an all-ages classic.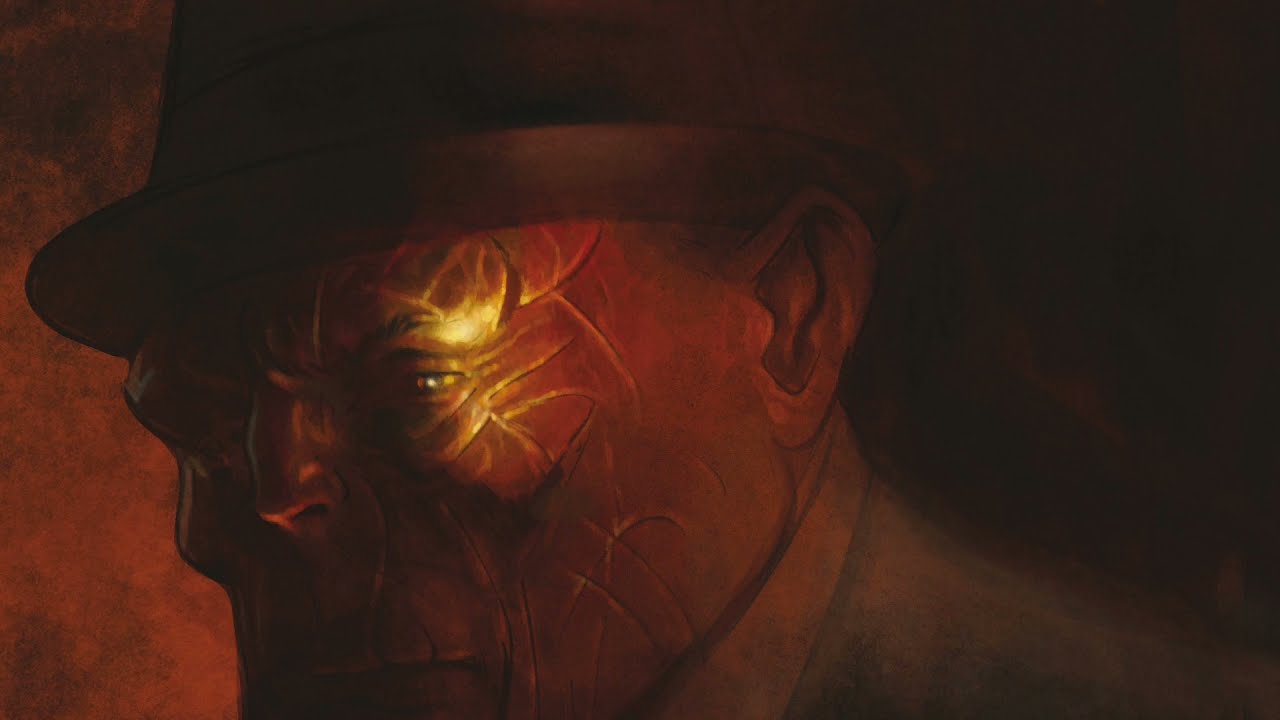 Mister Mammoth
What if Sherlock Holmes looked like slasher-film Ben Grimm, was a world-renowned pacifist, and found themselves placed right in the middle of The Maltese Falcon? That's where Matt Kindt kicks things off with French artist Jean-Denis Pendanx, in the first straight-to-graphic-novel release from Kindt's Flux House imprint at Dark Horse Comics. While Kindt has established a very particular world of whimsical espionage across a wide variety of some of my favorite comics (Mind MGMT, Black Badge, or even this year's Spy Superb), Mister Mammoth is pure detective-noir, with the world's greatest crime-solver set to uncover a mystery that gets increasingly complex and personal with each new revelation. This work marks Pendanx's US debut, and it's marvelous, evoking similar mystery thrills of Blacksad
. 120 pages of gorgeous modern-noir with a 7-foot tall comic book figure in the lead? Sign me up. Plus, Mister Mammoth builds to one of the better puzzles in Kindt's oeuvre.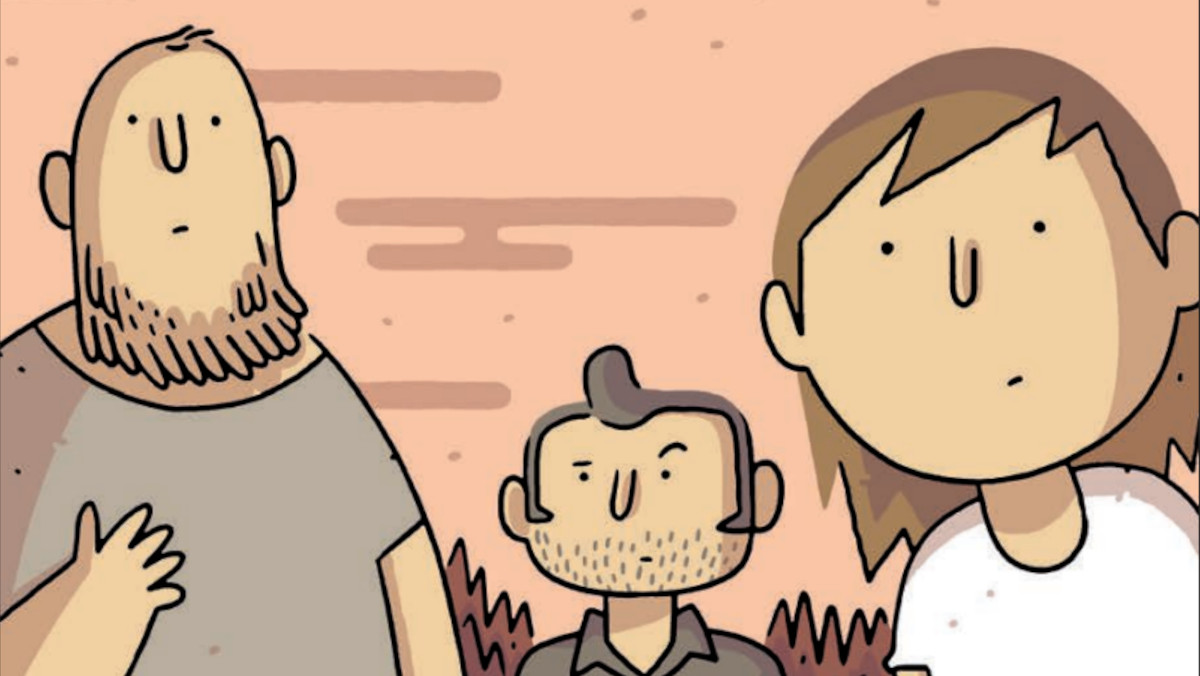 Including Ashes as a new 2023 graphic novel is a mild misdirect, considering Alvaro Ortiz's work debuted in Spain over 10 years ago. But considering this marks the first time Top Shelf Productions has translated Ortiz's work into English, it's going to be many readers first time exploring the artist's work, and it's more than worth stretching the rules to encourage more familiarity.
Ashes is the story of three 30-something, estranged friends reconnecting for a road trip after the fourth member of their former crew dies suddenly. They are tasked with delivering his ashes to a mysterious "X marks the spot" he left behind. While full of the pathos and relatable isolation that stems from friendships gone stale, Ortiz's humor, pacing and unexpected whimsy separate Ashes from the long line of melancholy odes to loneliness. There are quirky roughnecks on the friends' trail, Mojo's pet monkey, and a brilliant use of one-page asides to either explore the history of cremation, or, well, that aforementioned monkey. The end result is a delightful graphic novel desperately waiting for a movie adaptation, and yet another explosion of attention.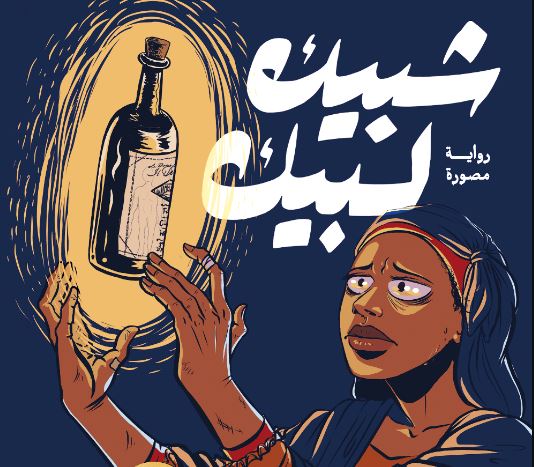 Shubeik Lubeik
For another English translation of a modern masterwork, we have Deena Mohamed's Shubeik Lubeik, now translated from the original Arabic via Pantheon (the series originally ran as 3 distinct parts from 2017 to 2021). Mohamed's carefully constructed economy of magic wishes drives an astonishingly rich not-so-alternate reality where the wealthy can afford "1st Class" wishes that can grant them nearly anything, and those in need are left to take their chances with risky "3rd Class" wishes. Through all the detailed exploration of wish manufacture, sale, and legality, there's a character driven, intersecting story of a Kiosk vendor with three licensed first-class wishes just waiting to be sold and used.
Shubeik Lubeik draws from Salman Rushdie, Arabian Nights, modern marketing techniques, and Jonathan Hickman-esque infographics to craft something wholly unique and captivating. It's a brilliant use of fantasy to elucidate a metaphor so plain it's like staring out the window. Even after 500+ pages, I still wish there was more.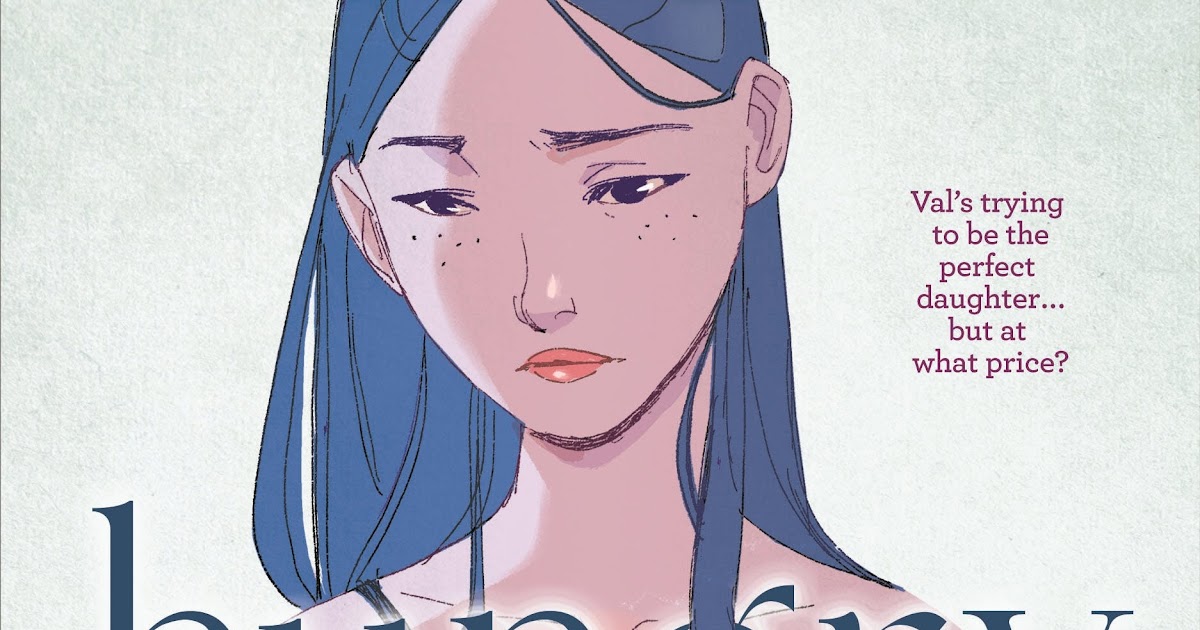 Hungry Ghost
Victoria Ying's First Second publishing debut is a gorgeous yet unsettling depiction of disordered eating in a high school girl named Valerie. While you might feel like you know this story through media, Ying is careful to focus on the ways disordered eating, and the cultural and familial pressures in Val's life, come to dominate her every waking action and thought. This can be a hard read, especially if you or someone you know struggles with disordered eating, or even addiction, but it's also a hopeful read culminating in the values of friendship, identity and family.
To this point Ying's work on City of Secrets and Diana: Princess of the Amazons is geared towards younger readers, but on Hungry Ghost the struggles and mental toll are meant for a slightly more mature audience, and Ying captures this teenage experience with deft awareness. The recurring use of pink and turquoise adds a calming, almost meditative quality, interrupted by dark greys and brown during the tensest moments. I won't spoil the conclusion, but I was also fascinated by finding hope in an ending despite, as Trung Le Ngyuen puts it on the back-cover blurb "people in your life who might stand in the way of… self-love." It's a smart, engaging read with the potential to really help someone who needs it.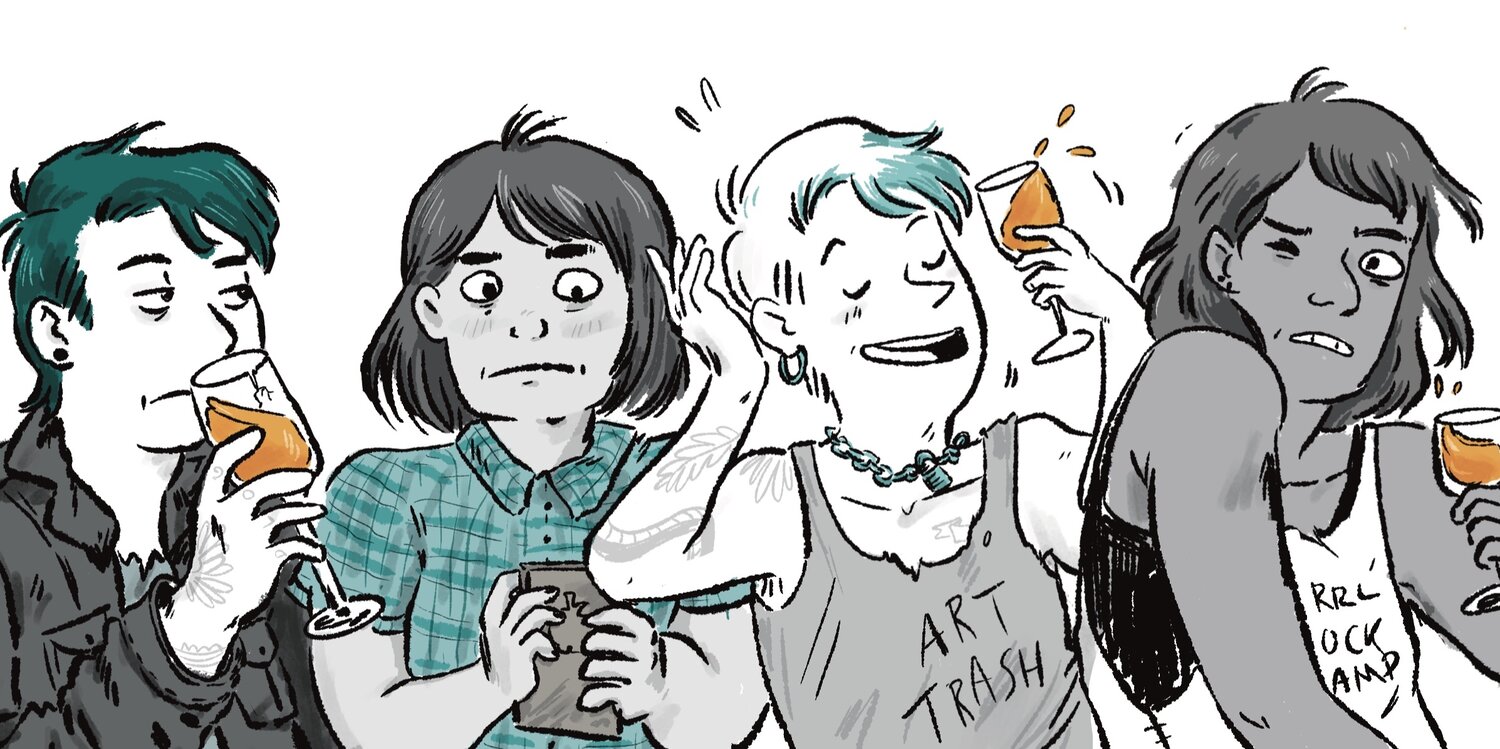 Mimosa
I remember in my early 20s, in the earliest stages of Comic Book Herald, I started to get emails from artists promoting their comics on Kickstarter, or simply looking for coverage. And I distinctly remember how some of those would hinge all their marketing on the fact that the comic was queer, or featured LGBT+ (the acronym usually stopped there in those days!) characters. I won't lie, at that point in my life, I didn't get it. There wasn't aversion to the purported queerness of the work so much as confusion as to why these artists would emphasize that at the expense of telling me what kind of story was going to be told.
A decade later, and the situation is largely inverted. I am a lot more likely to give works promoting their queerness a chance, simply because I've seen how these marginalized creators can otherwise go ignored or undercelebrated. Plus, from a self-interest standpoint, new queer perspectives offer the possibility of a tonal specificity that I won't find in other works from more familiar creators, and that often leads to interesting work. The thing that the "anti-woke" dog-whistle of "We just want good stories" misses, or willfully ignores, is that often times the clearest path to a quality fresh narrative is through diverse voices that can capture aspects of worlds you don't already know.
This is all a long-winded way of saying that on the surface Archie Bongiovanni's new graphic novel, Mimosa, doesn't sound all that inventive. A group of four friends are getting older, and their personal lives start getting in the way of their relationships, so they plan a new dance-party meet-up for thirty-somethings. There is a decidedly limited hook when the premise is stated so flatly!
But that's *not* the story. The story is queer! And here that means Bongiovanni reflecting queer life through tone, character, dialog, action and story. The value of all of this is graphic novel with a very specific lens into a fictional world that feels like it could quite easily be happening anywhere from Chicago to LA right now. Importantly, too, Bongiovanni's characters are *messy*, at times funny, cruel, sensual and petty. All the things fully realized friends can and should be. In many ways, Mimosa reminds me of Fire Island and an ability to uniquely give life to facets of queer experience.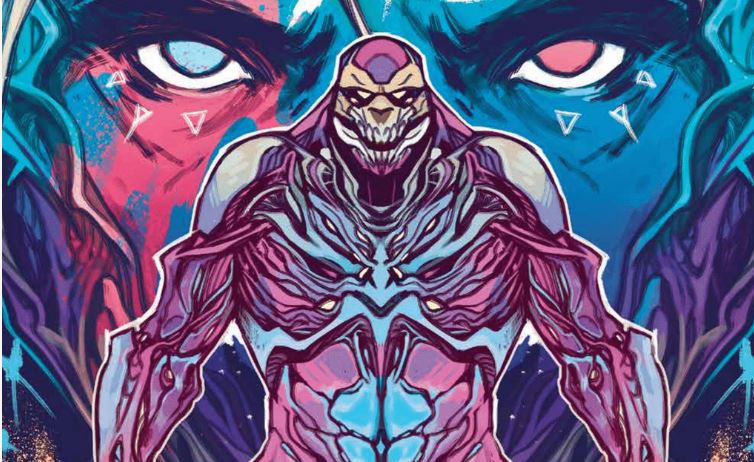 All Against All
Alex Paknadel and Caspar Wijngaard's Image Comics series is a masterclass in comics sci-fi, a lament to the fallacies of control from two creators completely in control of their craft. Invasion of the Body Snatchers, meets Arrival, somehow all meets a reverse Kamandi Last Boy on Earth in this gripping, cerebral gem. Paknadel comes from the Grant Morrison school of refusing to hold the readers hand, and trusting they'll have the concentration and intellectual hunger to keep up. Meanwhile, fresh off incredible work on Peter Cannon: Thunderbolt and Home Sick Pilots, Wijngaard continues to prove himself as one of the best artist/colorist combos in all of comics, perfectly suited for the violence and alien designs of All Against All.
Night Fever
There's no more reliable bet in comics than Ed Brubaker and Sean Phillips teaming for a new neo-noir graphic novel, with Phillips' son Jacob coloring since about 2017. I suppose if you've tired of neo-noir (more like need-no-noir!), Brubaker and Phillips might feel a bit stale and repetitive. But as a fan, that'd be like complaining Steph Curry hits too many 3-pointers. Is he repeating himself? I guess so, yeah, but what a delightful feat!
Night Fever follows a middle-aged book salesman touring France, and a mid-life crisis that drives him into the seedy underbelly of drugs, sex and of course, violent crimes. Brubaker focuses heavily on the choices we make that determine the paths of our lives, and how the parallel road untraveled always feels like just maybe it was the life you should have had. I won't lie, for a Big Daddy in his mid-30s, that hits a little too hard. So, minus 100 points for forcing me to really think about my life choices and whether or not this is what I want for myself? I would rather not, thank you very much!
But of course, Night Fever is a tense, gripping read, pulling you into its orbit and demanding you finish it in one gulp like all the best Brubaker / Phillips. Within their incredibly rich library, Night Fever probably doesn't eclipse the duo's best works (Criminal, Fatale, Pulp), but it holds its own with The Fade Out or even Reckless. And that's more than enough to make it one of the best comics of 2023.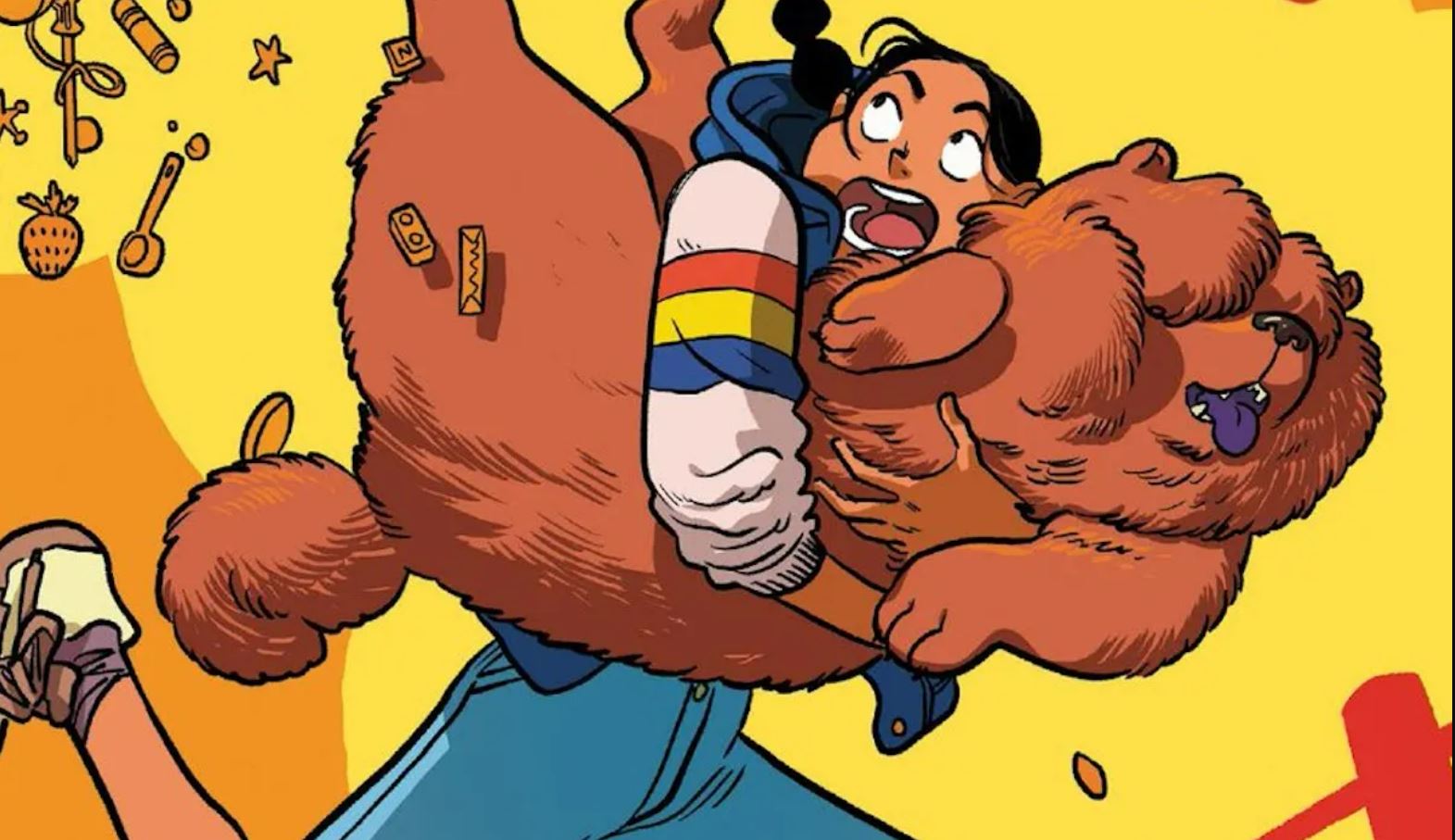 Danger And Other Unknown Risks
Ryan North and Erica Henderson worked so well together for so long on Marvel's Unbeatable Squirrel Girl that any other projects they work on are always going to live in the shadow of Doreen Green. For familiar readers like myself that's the greatest challenge facing Danger and Other Unknown Risks: What does this collaborative YA graphic novel have that Squirrel Girl didn't? It's not enough that North and Henderson are effortlessly charming, funny and skilled because – fairly or not – those are givens!
For the first half of Danger, I struggled to find significant degrees of separation, in this work detailing Marguerite, Daisy (her talking dog), and Jacine's efforts to save a fallen world from dark magic. But when the book hits its big twist, and the full picture of Marguerite's adventure and her relationship to the magic of her mentor Bernard becomes clear, I finally saw it: A blend of sci-fi, magic-fantasy and YA comedy that stands out as one of the best of the year.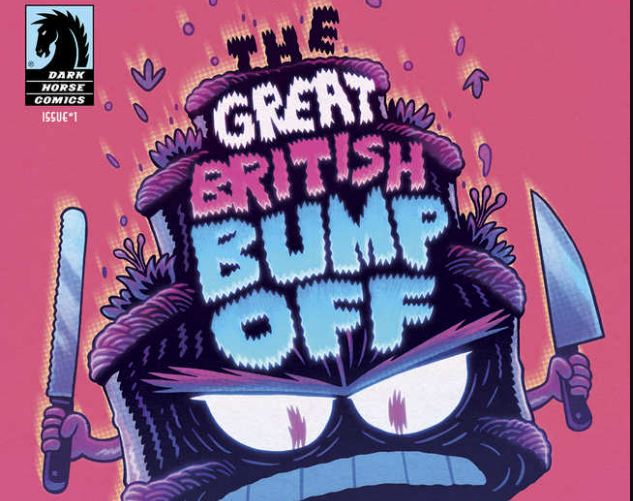 Truth be told, I could have picked this comic purely based on the concept and creative team. John Allison and Max Sarin of Giant Days fame doing 'What if Agatha Christie got really into the Great British Bake Off?' Yes please!
Honestly, The Great British Bump Off is an even easier book to jump into than Giant Days, eschewing the fan-favorite slice-of-life for a straight up murder mystery set under the watchful eyes (eye) of Paul and Pru stand-ins. Sweet, funny, and tickles the who-dunnit itch we all never get enough of.
The Oddly Pedestrian Life of Christopher Chaos
In the running for best comic to come out of the Substack Exodus, The Oddly Pedestrian Life of Christopher Chaos is a riveting exploration of teen angst, queer discovery, and every person's desire to just feel goddamn "normal" for once! 'Christopher Chaos' is an idea from James Tynion IV, with Tate Brombal, Isaac Goodhart, Kurt Michael Russell and Aditya Bidikar working in tandem to cement last year's Substack releases as a brilliantly promising world of monsters a la Tynion's Something is Killing the Children, and the collaborative work with Brombal on House of Slaughter.
The print run via Dark Horse comics will extend into an ongoing series, which is great news for all of us. I could write more about what a delight this comic is, but fortunately Sean Dillon and Ritesh Babu already did that:
"Christopher Chaos, much like Brombal's prior Barbalien (also lettered by the ever-excellent Aditya Bidikar), is a book steeped in the experience of being queer. It is about being the absolutely neurotic, anxious mess of a queer teenager. An experience we can all understand and relate to. Only it, y'know, has more Werewolves, Frankensteins, and crazy Cult Cops Of Complicity that want to help enforce the normalcy of the world."—Comic Book Herald
The Legacy Ongoings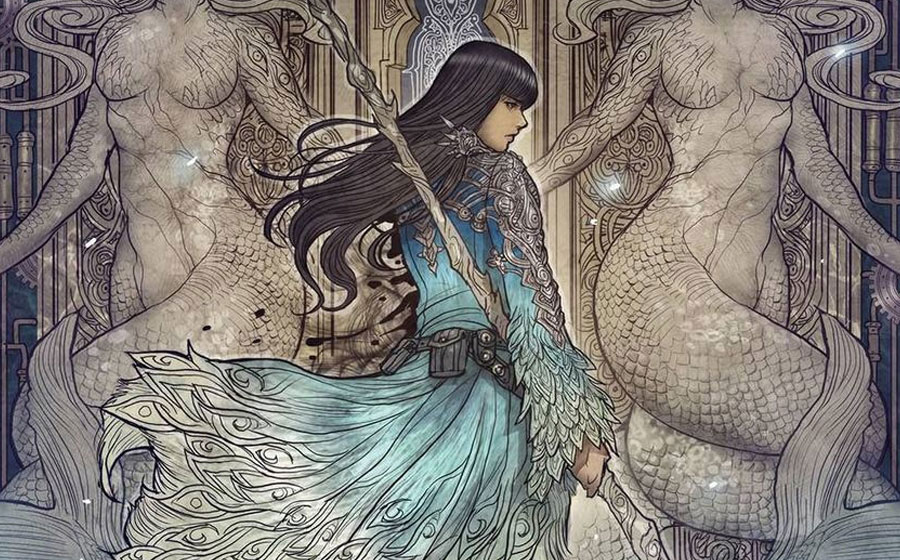 Monstress
Marjorie Liu and Sana Takeda's Monstress has now been in publication for 8 years, approaching 45 to 50 issues in one of the best fantasy comics of all time. While Liu and Takeda teaming up for the new Night-Eaters series of graphic novels is of course exciting, don't let it distract from the ongoing truth: Monstress will be one of the best possible comics on shelves until the story of half-wolfs, old gods, and cursing kittens decides to reach an end!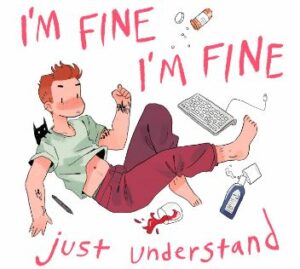 I'm Fine I'm Fine Just Understand
Nate Stevenson's ongoing Substack email diary comics are appointment viewing week in and week out. Whether Stevenson is detailing all the emotion of his journey with gender, identity and body image, or sharing infectiously sweet inside jokes with their partner Molly Knox Ostertag, the work is inspired, heartfelt and moving.
Much ado was made about big-name American comics creators taking big paychecks to publish comics via Substack, yet Stevenson is the only creator whose e-mails I actually open and read with any kind of regularity. I'm still skeptical about comics in your inbox as a publishing model; this is the exception.

What's The Furthest Place From Here
Matthew Rosenberg and Tyler Boss's Warriors meets post-apocalypse Fallout has only gotten weirder as it enters its second year, and thank our gods Hall and Oates. It's like reading a modern Lord of the Flies, except if Lord of the Flies
 didn't make you feel like shit. In addition to the design and storytelling mastery, the comic utilizes an effective structure of bite-sized chapters, segmented by single pages of dialog, and it's a unique enough stylistic technique to encourage total immersion. I think year two will be vital for What's the Furthest Place From Here to upend expectations, and deliver a significant push into what a future could look like if this series is really going to have legs. Given that Rosenberg and Boss, here with letters by Hassan Otsmane-Elhaou, are so good together, I hope it does.
Very Likely To Be Added As More Issues Are Released in 2023!
Fantastic Four by Ryan North and Iban Coello
Immortal X-Men / X-Men Red
That Texas Blood
Ice Cream Man