Dave's Update 2022: This is Dave from the future! I just want to say that I wrote this list in 2016, and my tastes have changed significantly since that time. I'd really recommend you check out my list of the best comics of all time for a more up to date reflection of good comics! Otherwise, this is how I felt in July, 2016. It isn't now!
For most of my formative years, I had virtually no concept of the creators behind comic books. Marvel was my first love, and aside from the occasional Stanly the Manly appearance before the Fantastic Four cartoons, the universe existed independent of authorship in my mind.
This is, of course, far from true, and as I've become more familiar with comic books, I've realized how many writers, artists, letterers, inkers, colorists, editors and more go into the production of my truly favorite comics of all time.
As an avid bibliophile, I'll always have a fascination with comic book writers, and plenty of comic book readers will read work entirely because of the author's reputation. Reading according to an author's catalog of comics is a useful sorting parameter, and can help you enjoy some of the all time best comics.
I've ranked all my favorite comic book writers below, along with links to each other's body of work, in chronological order.
Support For Comic Book Herald:
Comic Book Herald is reader-supported. When you buy through links on our site, we may earn a qualifying affiliate commission.
Comic Book Herald's reading orders and guides are also made possible by reader support on Patreon, and generous reader donations.
Any size contribution will help keep CBH alive and full of new comics guides and content. Support CBH on Patreon for exclusive rewards, or Donate here! Thank you for reading!
There are zillions of additional talented creators, and ranking all these works I love was like pulling teeth, so definitely let me know creators you'd like to see on this list in the future!
The Best Comic Book Writers of All Time
Much like ranking the Beatles number one on a best rock and roll bands retrospective, there's a temptation to out think myself on my favorite comic book writer of all time. Taken in isolation, a case could be made for many of the creators mentioned on this list below, and there are plenty of modern arguments why Alan Moore's body of work is overrated, damaging, or simply boring.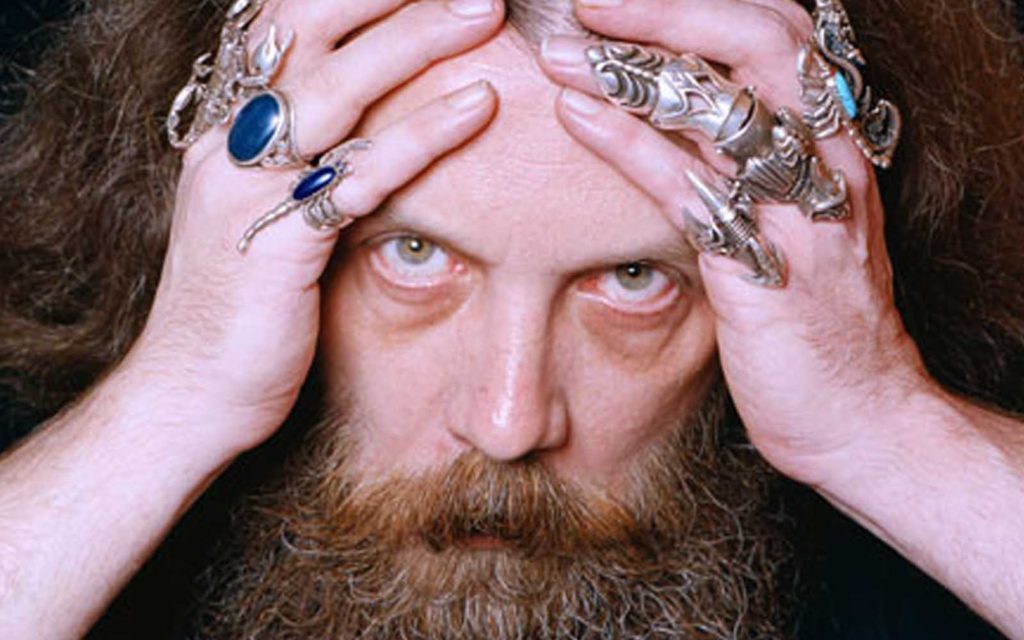 Moore's body of work is also loaded with all-time great works, as well as a surprising number of light-hearted works that exhibit a love for the comic book medium as a whole. That Moore could deliver Watchmen one decade and then turn around and deliver Tom Strong the next is a testament to his skill.
Simply put, Alan Moore is the writer who made me want to think about comics forever and ever amen. His body of work is incredible:
It's much harder for me to pick a second favorite comic book writer, so essentially I'm copping out and voting for the brain trust behind Marvel Comics. There are all sorts of opinions on who deserves the most credit among the Marvel creators, but there's little denying that Stan Lee, Jack Kirby, and Steve Ditko produced incredible work together.
Reading Lee & Kirby comics requires some seriously nostalgia-tinted glasses, but if you've got them on, nothing's as fun or cultivates a life long love of comics like early Fantastic Four or Amazing Spider-Man.
Stan Lee's body of work is pretty well encapsulated in my Marvel 1960's reading order, as he was writing darn near every title for much of the decade.
Jack Kirby, on the other hand, had already co-created Captain America with Joe Simon, and would go on to produce some inspired cosmic odysseys, including DC's Fourth World characters like Darkseid! He's absolutely the King, and the longer I love comics, the more I stand in awe of the work of Jack Kirby.
3. Grant Morrison
Grant Morrison's Batman reading order
4. Neil Gaiman
While Alan Moore's excellence made me want to think about comics forever, Neil Gaiman's Sandman convinced me there would forever be comics worthy of thought. Sandman is the smartest comic series I've ever read, the rare art where skill and command of craft meets exponentially expanding literary ambition.
Explaining Sandman to new readers is darn near impossible, typically resulting in self-induced migraines as I stumble upon this one truth: It's a beautiful love letter to the art of storytelling and imagination. With guys with Jack O'Lantern heads.
5. Warren Ellis
6. Brian K Vaughan
7. Jonathan Hickman
Jonathan Hickman's Marvel Universe reading order
8. Frank Miller
9. Ed Brubaker
10. Rick Remender
11. Jim Starlin
12. Chris Claremont
13. Scott Snyder
14. Bryan Lee O'Malley
15. Robert Kirkman
16. Matt Kindt
17. Gilbert & Jaime Hernandez
18. Greg Rucka
19. Stan Sakai
20. Mark Waid
21. Kurt Busiek
22. Matt Fraction
23. Will Eisner
24. Osamu Tezuka
25. Garth Ennis
26. Walt Simonson
27. John Byrne
28. Jeff Lemire
29. Jason
30. Brian Michael Bendis
31. Mike Mignola
32. Craig Thompson
33. Kelly Sue DeConnick
34. Jeph Loeb
35. Jason Aaron
36. Jeff Smith
37. Art Spiegelman
38. Keiji Nakazawa
39. Kelly Thompson
40. Kieron Gillen
41. Geoff Johns
42. Jamie Delano
43. Roger Stern
44. Ann Nocenti
45. G. Willow Wilson
46. Brian Azzarello
47. Peter David
48. Daniel Clowes
49. Don McGregor
50. Gail Simone
Heroically Support Comic Book Herald!
If you like Comic Book Herald, and are able to donate, any small contribution will help keep CBH alive and full of new comics guides and content. Donate here! Or, support CBH on Patreon for exclusive rewards! Or you can even check out the CBH Merch store and get something nice with a small portion benefiting the site! Thank you for reading!