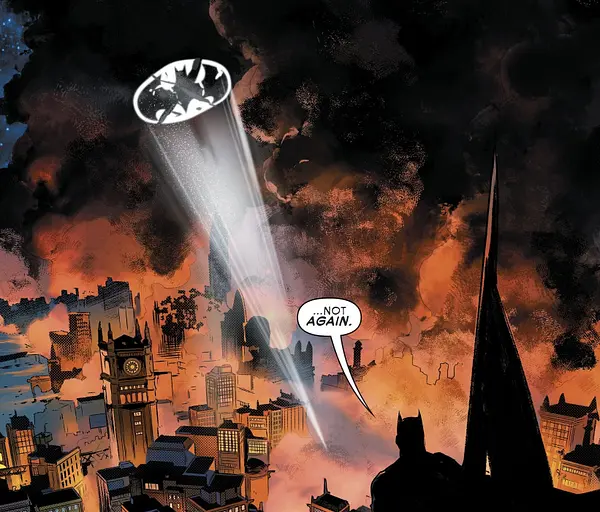 "Rest in peace, Batman!"
The story of Batman ended about ten years ago with Christopher Nolan and Grant Morrison.
That's the sort of thesis statement you either spend an entire thinkpiece dancing around to set up or you frontload, looking like a maniac completely divorced from cultural and commercial reality and having to explain yourself to whoever's left reading at the end of the article. But I stand by that statement: What we've been watching and reading for the past decade has been the (extremely lucrative) post-flatline flailings of a corpse whose brain hasn't stopped firing neurons yet. Victory did, in fact, defeat him.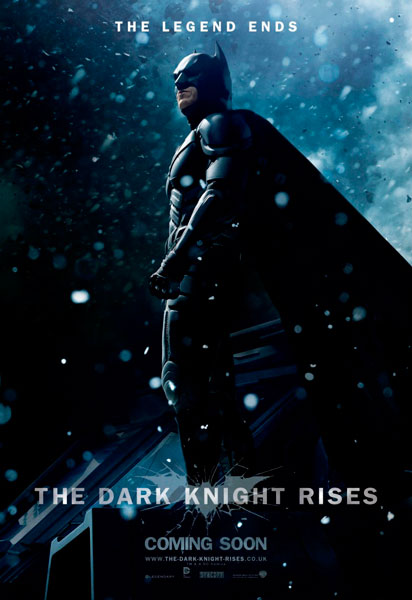 Nolan and Morrison each told seven years of Batman stories following eras in film and comics widely considered ruinous for the character. The movies veered entirely away from Batman as a figure of darkness; the comics dove so deep into that darkness the character arguably lost the moral high ground. Each creator initially presented a return to form before veering into more radical directions; each threw Batman against villains who warred against his iconography and ethos, challenging his legitimacy and legacy as Gotham's savior (with Nolan's Bane as an explicit mirror image to Bruce, while Morrison offered dark counterparts by the fistful from Doctor Hurt to the Heretic); each concluded with a tragic showdown with the devil's daughter and a ticking time bomb. Nolan, with the license of a self-contained trilogy, literally 'ended' the dark knight in 2012, having Batman conquer his demons and fly off into the sunset with his love interest who didn't die and/or stab him, leaving behind a saved Gotham and a dedicated, noble successor should the city one day need a savior again.
In 2013, Morrison came to the opposite conclusion, evoking Batman's darkest hours in their run's overview of his history and seeing a simultaneous return to a bleaker take on the character in other creators' work, realizing "you cannot bring Batman into the light". Morrison's years of shepherding the character reached the finish line with virtually every personal gain for Bruce and substantial addition to the mythology they had introduced recanted: Bruce's new organization of crime fighters dismantled, his renewed infusion under Morrison of joyful pop garishness and international intrigue bled dry, his outlaw status restored, and his son dead. With Batman's failures as a hero and man unquestionable, Morrison forcefully reverted him to 'factory settings' and made clear the narrative gravity of the modern Batman paradigm as a tormented soldier in a quixotic war is inescapable.
Support For Comic Book Herald:
Comic Book Herald is reader-supported. When you buy through links on our site, we may earn a qualifying affiliate commission.
Comic Book Herald's reading orders and guides are also made possible by reader support on Patreon, and generous reader donations.
Any size contribution will help keep CBH alive and full of new comics guides and content. Support CBH on Patreon for exclusive rewards, or Donate here! Thank you for reading!
Both creators reinforced that the legend outstripped the mortal, but with a price. Nolan's Bruce Wayne must surrender his claim on the cowl as a totem of his singular pain. Morrison's Batman must face the fact that the borders of his self-constructed world allow no possibility of growth or change. He can live or he can be Batman. Not both.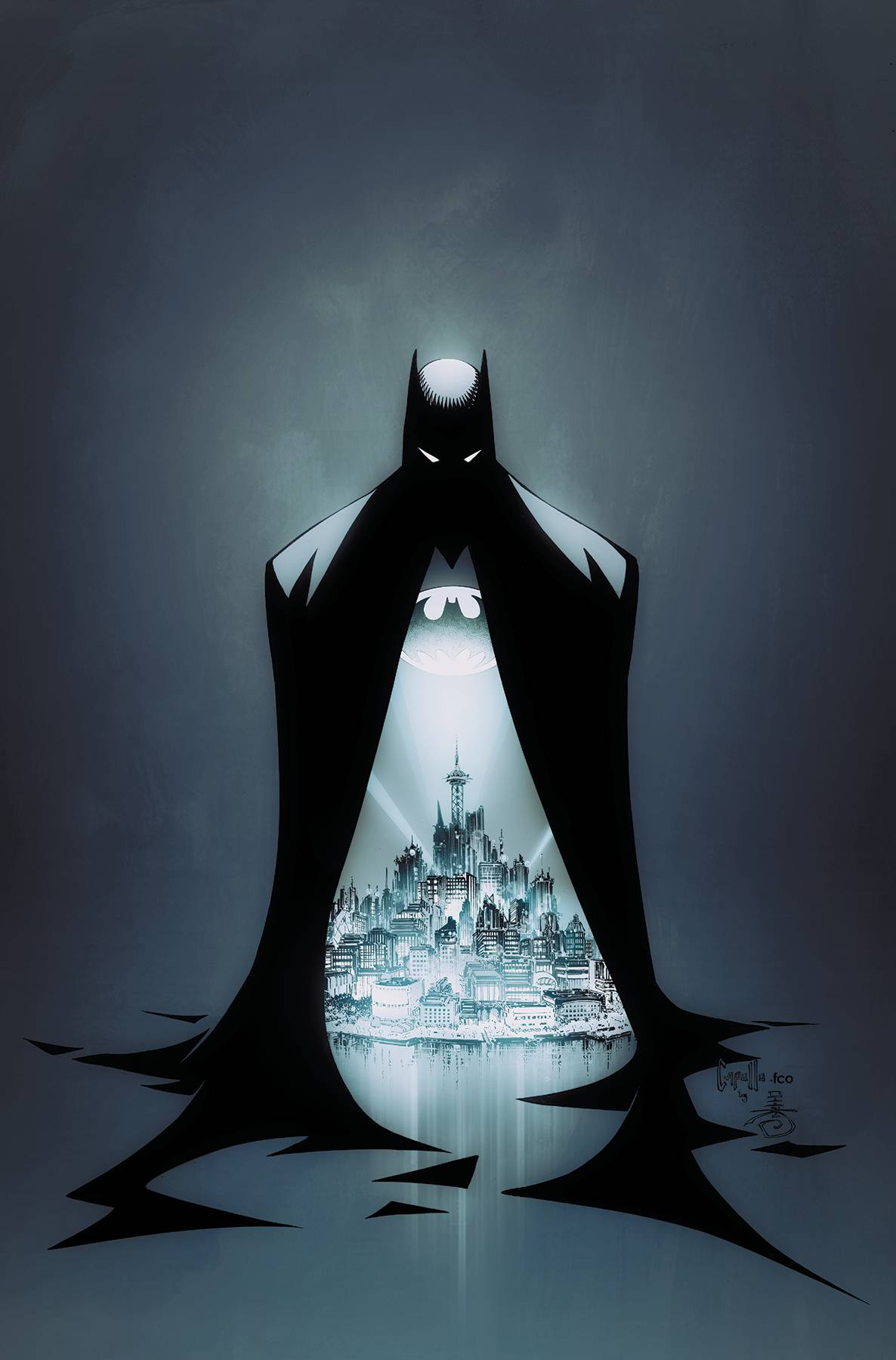 The issue, of course, is that Warner Bros. is in no position to stop producing adventures for their biggest IP no matter how compelling the argument that the contemporary Batman must either conclude or remain static. So Morrison's tenure was effectively succeeded (in spite of a brief period of overlap) by Scott Snyder and, for the most part, his main creative partner Greg Capullo with collaborators FCO Plascencia and Jonathan Glapion, who together brought the main Batman
title acclaim and excitement rare even for one of the industry's perennial bestsellers. But while their take was marked by a uniquely explosive sense of bone-breaking enthusiasm tinged with a persistent undercurrent of grotesque horror, the thematic roots of the run are in large part a recapitulation of Morrison's high points – Batman versus a cabal of wealthy sadists behind the history of Gotham, a more violent and facially scarred Joker taking over Arkham Asylum and seeking to cut past ties, new corrupted doppelgangers in the form of the Talons and The Batman Who Laughs, a 'death' of Batman resulting in his amnesia and a close ally taking over the cowl, an acceptance of the fact that to be Batman is to forsake any chance of happiness or closure.
Even extremely specific notions such as an evil 'Thomas Wayne' lurking in the shadows, Joker dancing with the bones of a Wayne matriarch, and a bank of Bruce Wayne clones crop up prior to the team reviving the run's concepts such as Barbatos directly in their later work. While the immediate post-Morrison era proved Batman was still capable of reinvention aesthetically and tonally, in retrospect, it seems less of a new lease on life for the character that it appeared at the time than a bombastic wake, remixing and supersizing the past without a clear future ahead.
"There's no escape, Batman!"
Tom King believed there was a way forward
. Over his and numerous collaborator's (primarily Mikel Janin) own 85-issue run following Snyder and company, he took Batman through another tour of his history and hall of warped mirrors in the form of Bane and another world's Batman (yet another 'Thomas Wayne' at that), this time, exposing his endless cycle of self-flagellation in the name of his mission not as noble sacrifice but destructive cowardice through the lens of his forever-conflicted love for Catwoman. Testing Batman's resolve in changing his ways to the outermost limits, King's story concludes with a Bruce Wayne who faces the fire and emerges refined and brave, realizing that the strength of his resolve need not be tied to an eternal pain. He could live in the light and be Batman just the same.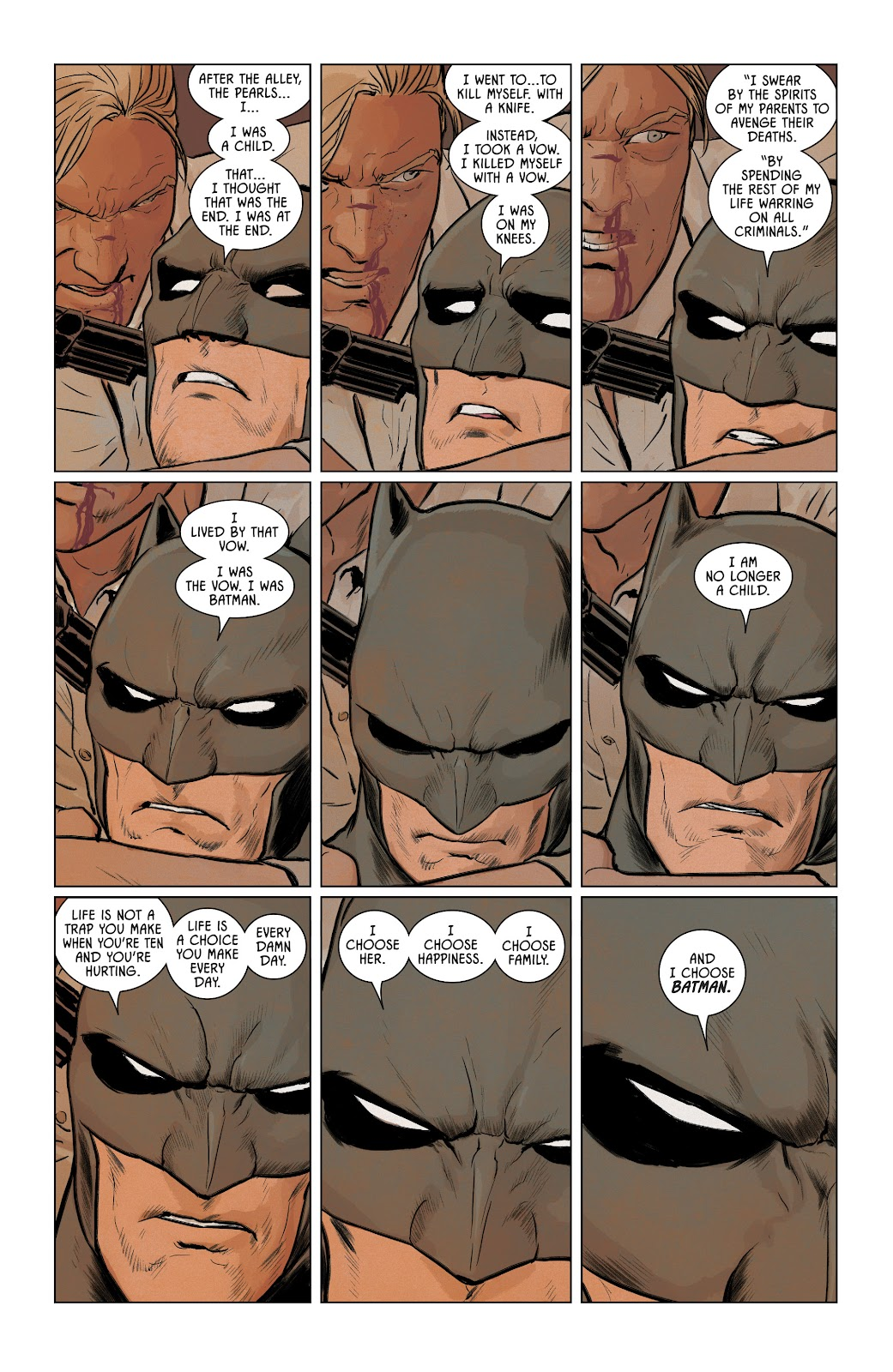 King's run was vocally and passionately rejected by the core fanbase. Batman's next writer, James Tynion IV, noted in his newsletter that DC editorial immediately mandated that he undo the newly stabilized relationship of Bruce and Selina Kyle, arguably the central development of Tom King's tenure.
The response to King's run is not a matter as simple as "the dumb fanboys can't accept change." Tom King's run was marked by omnipresent and conspicuous stylistic tics, numerous seemingly radical departures in characterization only revealed as contextually justified retroactively, a substantial marketing campaign for a wedding between the leads that was later revealed as a bait-and-switch, and significant shifts in tone, focus, and arguably quality. A backlash was inevitable. But the lack of faith DC held in his vision is shocking, with his long publicly-established plans for a 100-issue run scaled back late in the game to 85, and the remainder of his story shifted to an out-of-continuity Batman/Catwoman
miniseries.
The final issue of his Batman proper, while a testament to the scope of his envisioned changes, also emphasizes the undermining of that vision: Bruce and Selina literally forget to get married, even as Selina all but looks at the reader and assures that they're so close after what Tom King's done with them that they may as WELL be married. The scene could easily have ended with an editor's note asking readers to check out King's upcoming miniseries to see what that story would look like were he allowed to play it out as intended. Three and a half years of stories made, not a new beginning for a Batman with a refurbished narrative engine, but an epilogue of sorts. A dream of a future that never had a chance to be.
While this article focuses on Batman's ongoing comics adventures for reasons that will become apparent, his last major theatrical outing in Batman V Superman: Dawn of Justice has to be noted. While hewing to the comic aesthetic of the character like no take since Adam West and presenting a journey somewhat similar to Tom King's take – an exhausted Bruce Wayne broken by decades on the wheel of his never-ending cycle, brought to the brink and finding a new purpose – it was a wildly rejected interpretation. Even his first meeting with Superman was not enough to stop the film from breaking the Bat's billion-dollar-box office streak.
Critical appraisal and fandom backlash aside, Ben Affleck's Batman emerged in the immediate aftermath of Nolan with a clear intent to evoke its touchstones, such as the nature of the Bruce/Alfred dynamic and a militarized Batmobile, but it veered wildly from its thematic core with a Batman with no evident compunctions against killing his enemies. Neither capable of breaking free or following in its predecessors footsteps, all chance of rehabilitation was scrapped with the infamous reshoots of 2017's Justice League and Affleck abandoning production of a solo film for numerous personal reasons.
(At roughly the same time as these, Batman: Arkham Knight concluded the popular video game trilogy with the death of Batman.)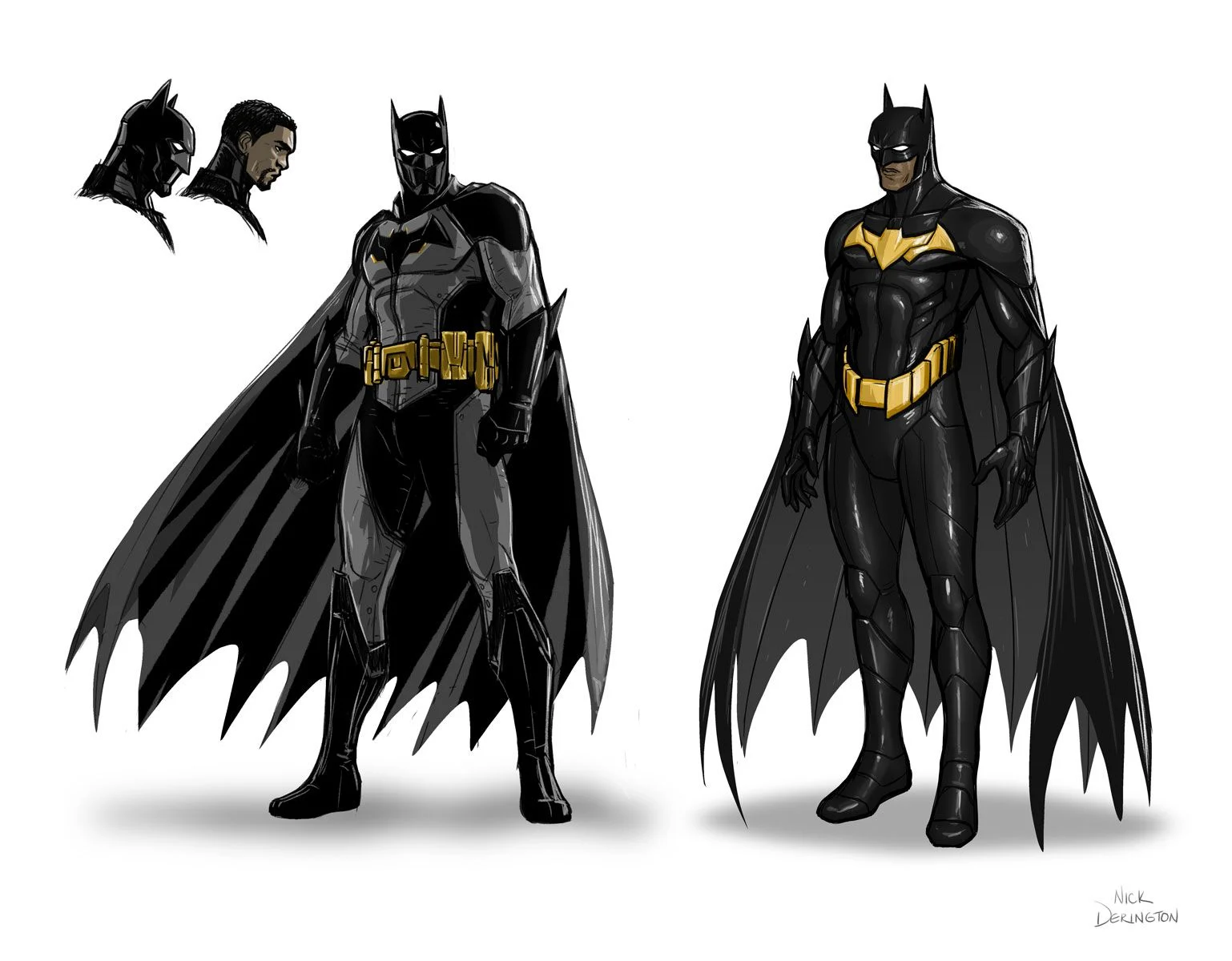 With Bruce's forward momentum scuttled, the promise of tomorrow lay for a moment at the feet of Jace Fox, Academy Award-winner John Ridley's heavily promoted take on a true successor to the role of Batman. Conceived of for DC's '5G' initiative which would have propelled the entire line into a new generation of heroes and repurposed for the two-month time-skipping Future State event, then integrated into the main line, telling the story of the son of Wayne Enterprises CEO Lucius Fox was a once-in-a-lifetime spark of inspiration. Haunted by walking away consequence-free from a hit-and-run thanks to his family's influence, Jace Fox trained to turn his guilty wrath against the privileged escaping justice and the authorities brutally enforcing it. He stumbled across his father's work with Batman and, assuming the shadow of a crimefighter in the distance was ultimately a tool of the elite, stole and repurposed the identity to be a true champion for the people of Gotham.
In essence, Jace Fox was three brilliant conceits in one: What if the killer rather than the victim had become Batman? What if Batman's family was still alive and part of his life, but represented all he was fighting against? And what if an inheritor of the mantle, rather than one of a legion of sidekicks or apprentices, was someone who didn't know or understand his predecessor's intent, but, in that lack of preconception, was able to make the role truly his own?
In Jace Fox, a true path out of Batman's holding pattern was evident. A path to a fresh set of eyes on the symbol and the world it inhabited. Familiar struggles but with a character possessing a vastly different relationship to the iconography and themes. A hard reset without reiterating the past.
In practice, Jace Fox was doomed almost upon the moment of his arrival. Marketing rapidly fizzled out. The modern legend artists Nick Derington and Oliver Coipel meant to be attached to the series lasted one issue apiece. In spite of moments of interesting introspection amidst Jace's self-loathing and bent familial dynamics, much of the story was swamped by the influence of D-list villain Ratcatcher, the crime fighting exploits of Jace's already-superheroic brother Batwing (Luke Fox, who is rumored to have been the original subject of the story), an attempt to try and 'balance' Jace's topically-supercharged war with the militarized private police force with the parallel struggles of Good Cops, and the familiar padding of Batman effortlessly mowing through assorted faceless goons. Even his origin in The Next Batman: Second Son
and the first issues of his ongoing title I Am Batman are ultimately ancillary tie-ins to the crossover Fear State, with Bruce Wayne remaining at the center of the action, and Jace's debut as a new Dark Knight a sideshow.
By I Am Batman #5, Jace and Lucius confess all to one another with the latter promising to mend his ways, undoing the vast majority of the ongoing tension of the original conceit. In spite of Bruce Wayne's current globetrotting absence leaving a vacuum in Gotham waiting to be filled, Jace chooses to depart for New York City permanently, making him functionally irrelevant to the rest of the sprawling Batman line of titles. A year after Jace's debut in The Next Batman, the grand experiment has already been effectively abandoned.
"Time to die, Batman!"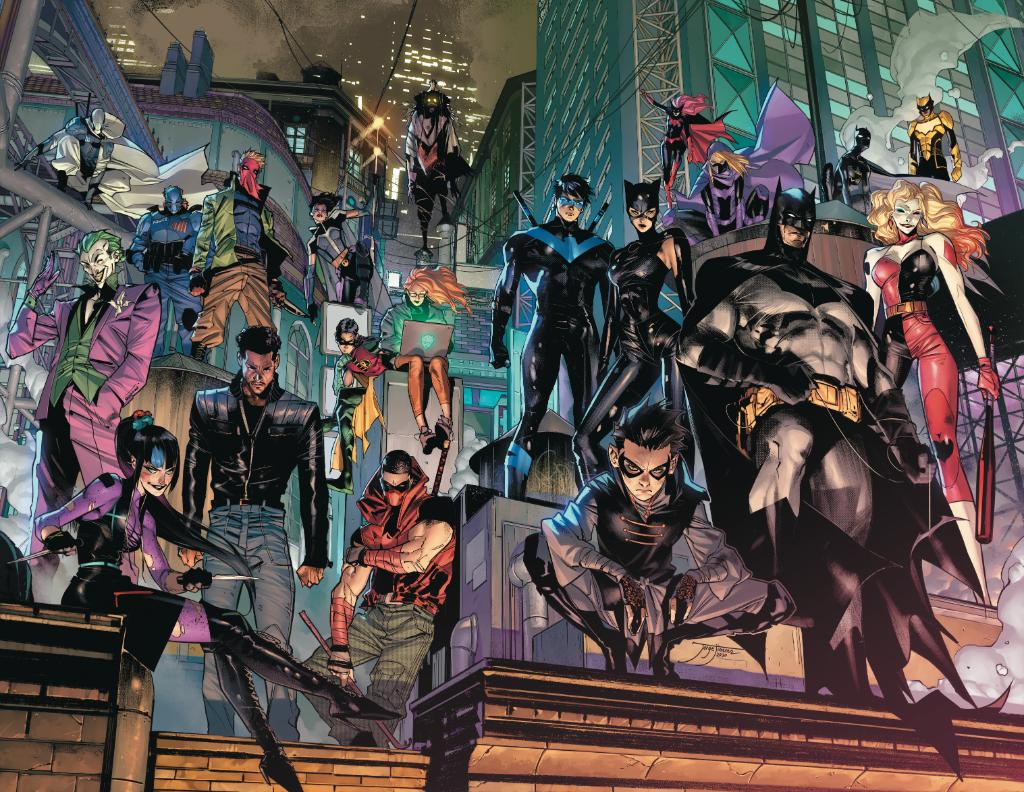 With the escape hatches of a transformed Bruce and a new face behind the mask both shut, James Tynion IV went about the work of trying to refurbish the traditional structure. It's an experience he's written on at length for his The Empire Of The Tiny Onion newsletter: his reflections on the cycle of 'Batman vs. dark mirrors' tales that had dominated for over a decade and that he would attempt to put a capstone on in one last battle with the Joker. That he took the work on the understanding he would be writing the final classic Bruce Wayne story leading into 5G. That the presence of new characters such as Punchline and Clownhunter was in fact the main driver that got eyes on the book and led to his career-redefining success. Notably, however, initial sales were relatively soft – in spite of Tynion being a well-respected, fan-favorite creator on major titles such as Detective Comics and Justice League. The prospect of a new Batman run had little traction among the readership until the prospect of something they truly hadn't seen was introduced (in, of course, a form that would make certain issues particularly collectable in the future; virtually every issue once Tynion started regularly introducing new characters to maintain the heat).
In the aftermath of 5G's cancellation, Tynion remained on Batman for 17 further issues than initially planned alongside a slew of annuals and specials with the mandate of progressing a Batman he had before been assigned to put an end to. There's an almost manic fervor to the book in its attempts at refreshing the formula, making it less problematic with Bruce kicked back down to millionaire status and no longer working with the police, hyper-topical with war against the Magistrate, media-aligned with Harley Quinn as a permanent supporting character, more collectible new characters like Ghost-Maker and Miracle Molly, and sleekier and faster and sexier and shinier with the red-hot Jorge Jimenez onboard as main artist.
And yet, by the time Tynion concluded his run with Fear State in order to focus on creator-owned projects, general word-of-mouth seemed to have died out, with virtually no subsequent buzz around DC's current leading writer Joshua Williamson picking up the baton. At last, the diminishing returns seem to be setting in as each run must try and match the scale and significance of the last to avoid seeming wanting by comparison, and thus retread similar ground in breaking the bat, with this ostensible new model still culminating in a dark counterpart Batman must defeat to save the soul of Gotham. Even the biggest creators of the moment seem increasingly unable to enduringly renew interest in the adventures of the World's Greatest Detective. Even the supporting titles largely go through their own familiar motions: Nightwing still struggles to topple Blockbuster from Bludhaven's criminal hierarchy as he has since the 90s, Robin decides once again his place relative to the Wayne and Al Ghul dynasties, Catwoman's own formidable recent run still operates in a distinctly Brubaker-esque aesthetic and framework, etc. Meanwhile in mass-media, one of the two most significant upcoming Batman projects is Caped Crusader, a new animated series with a lead writer known for his Batman work 20 years ago, and a showrunner whose Batman influence began the decade before that.
(Around this time Morrison briefly touched upon Batman again in Green Lantern: Blackstars
, their self-described roast of DC Comics set in a degraded version of the familiar world. It portrays Batman as a fool broken over and over again by ever more oppressive and outlandish forces with no creative purpose anymore but his total destruction, the masked manhunter incapable of budging from his tormented self-defeating path. In the end, faced with yet another cartoonishly horrific mirror image in the form of The Batmanson Family, he exhaustedly mutters "I give in.")
"This is the end, Batman!"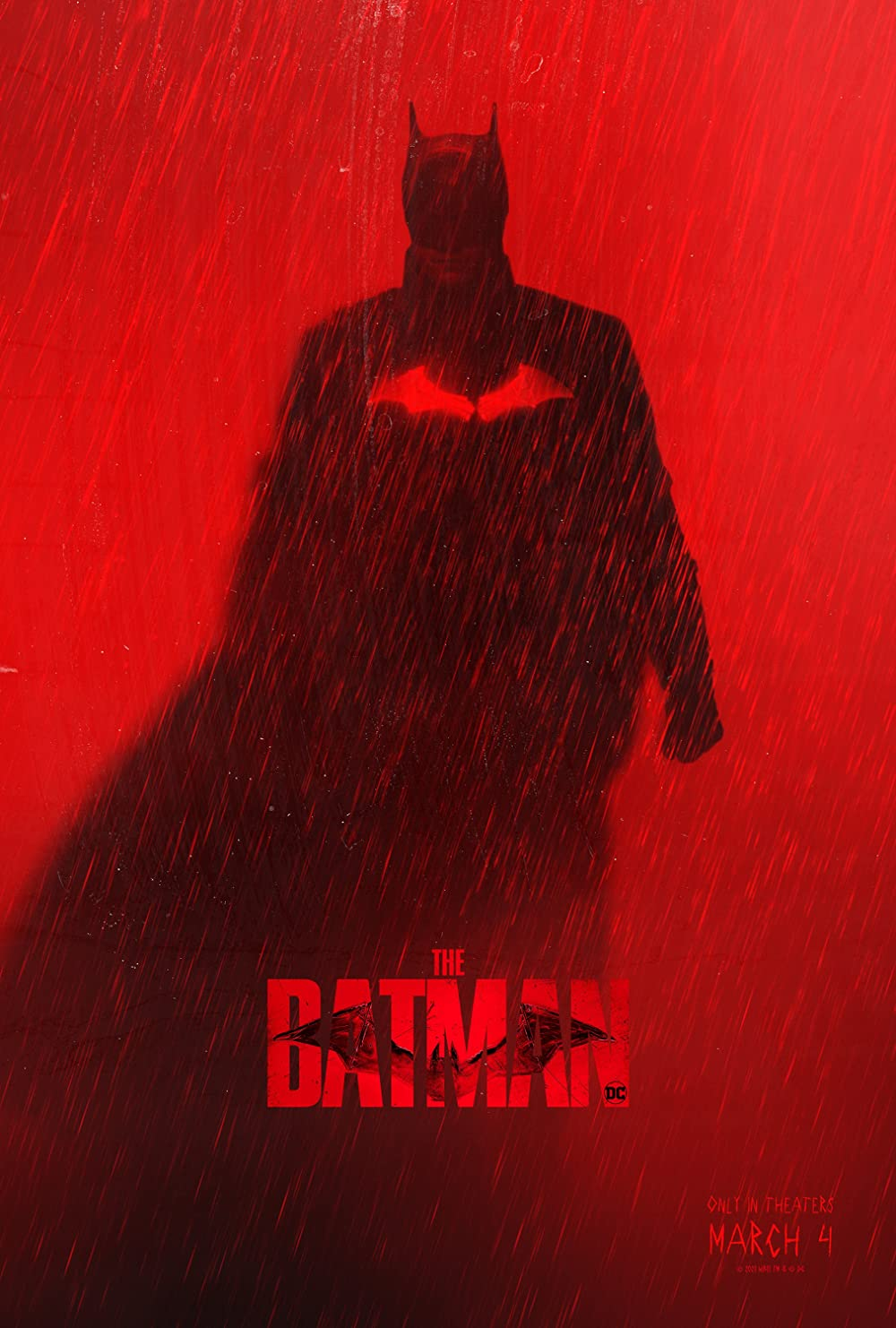 The other upcoming project is of course Matt Reeves' The Batman, which appears to be giving a legitimately substantial aesthetic and characterization overhaul to the material and has been met thus far with effusive praise and anticipation. Perhaps this conceptual shift, along with the rescaling from city-threatening spectacle to intricate murder mystery, will provide a viable and recognized new template. But it's significant to note in this regard that this Batman is planned as a self-contained trilogy divorced from the shared universe of the other DC films, where Michael Keaton will be reprising the role in an apparently subsidiary capacity mentoring the likes of Leslie Grace's Batgirl. The prospect of a Batman built to sustain endless outings has been evidently given up on by WB on the highest level of shared-universe blockbusters, with the character's solo cinematic outings now having a built-in endpoint.
'Batman is over' is a relative statement. The character is built on a rock-solid and easily marketable foundation with enormous cultural heft, and standalone stories – whether the upcoming film trilogy or recent comics miniseries such as Last Knight on Earth
and Universe
– will always be a viable prospect. But as a central figure from the world of ongoing adventures he was born into, the contemporary structure of Batman confronting an overwhelming force reflecting him in some fashion, wrestling with his humanity vs. his duty, and persevering to save his city one more time has spun itself into redundancy. Bruce moving on, evolving, or ceding his mantle have been rejected and discarded. Batman will endure, his book selling no matter who is placed on it in the same fashion that The Amazing Spider-Man continues to succeed in spite of years since any excitement surrounded it. But pending a comprehensive editorial reevaluation of what stories can be told or a new Miller-level visionary reinterpretation to define the character for the next 20 years, the fire is out, the tale told, and the prophecy that marked both the beginning and end of this cycle fulfilled: