One of the big issues with everyone's favorite scrappy neighborhood superhero (Spider-Man) is how to write him growing up. The comics that deal with an aging Spider-Man have to strike the balance between his youthful insouciance and more adult problems. In Todd McFarlane's run of Spider-Man in 1990
, he chose to up the stakes of the damage that could be inflicted on Peter as Spider-Man and made the general tone of Spider-Man a lot heavier and darker. Throughout his run in 1990, McFarlane introduced Spider-Man to more horror-inspired iterations of his foes. Many of these decisions about how to handle the Spider-Man character (and his relationship with Mary Jane Watson) in this run feel indicative of McFarlane's later development of the standalone comics series Spawn.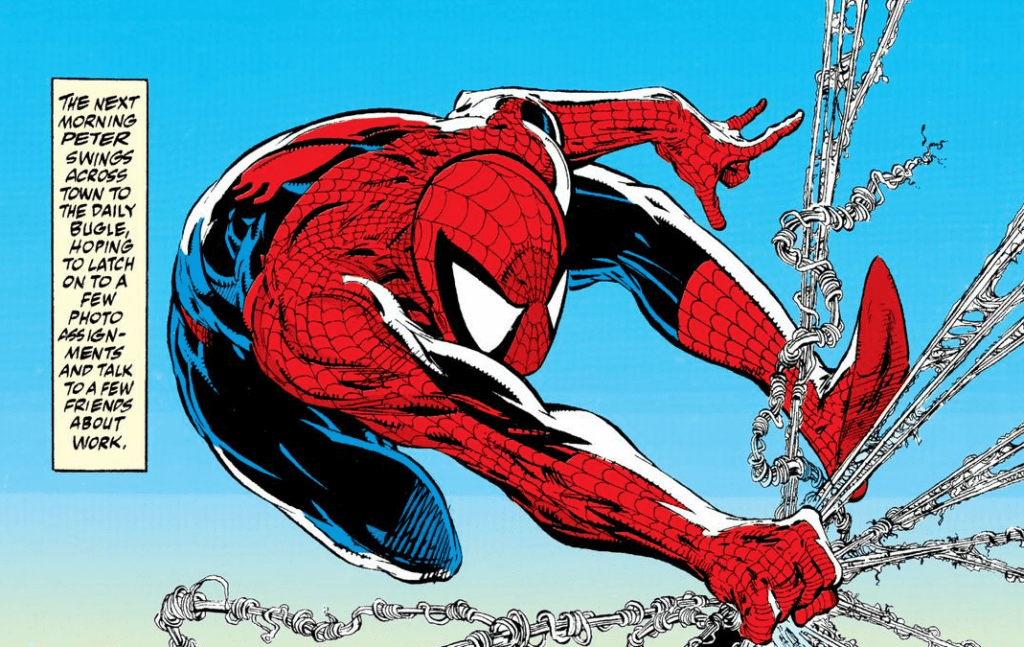 [Read more…] about Spider-Man by Todd McFarlane: The Complete Collection Review!