Every week in the Comic Book Herald newsletter, I write a column called "A Dave in the Life," where I explore the issues or news in comics. Now, you can also find these columns published here on CBH. To get the full newsletter alongside reading recommendations and the My Marvelous Year reading schedule, subscribe (for free!) here.
We know X-Men is relaunching in 2024, we know new editor Tom Breevort is assembling his team of writers and artists, and we know that current creators like Kieron Gillen and Al Ewing almost certainly won't be returning. 
With that in mind, and because people keep asking me, here's what I'd like to see from a reconfigured X-line. Up front, I'll note that I want to see a line that values scarcity (I'd like no more than 5 titles – this will not last, but I'd like it), and pulls a variety of creators to both make a splash and build for the future. In cases where I know a creator has an exclusive contract with the Dread Competitor (Tom King, Ram V, Dan Mora), I've left them out of the running. I'm willing to cast unlikely scenarios, but not "hell freezes over" scenarios like Alan Moore writing an X-Statix relaunch (tell me you wouldn't read that). Nonetheless, these are godfather offers, and I'm not overly worried about what's "realistic." Let's go!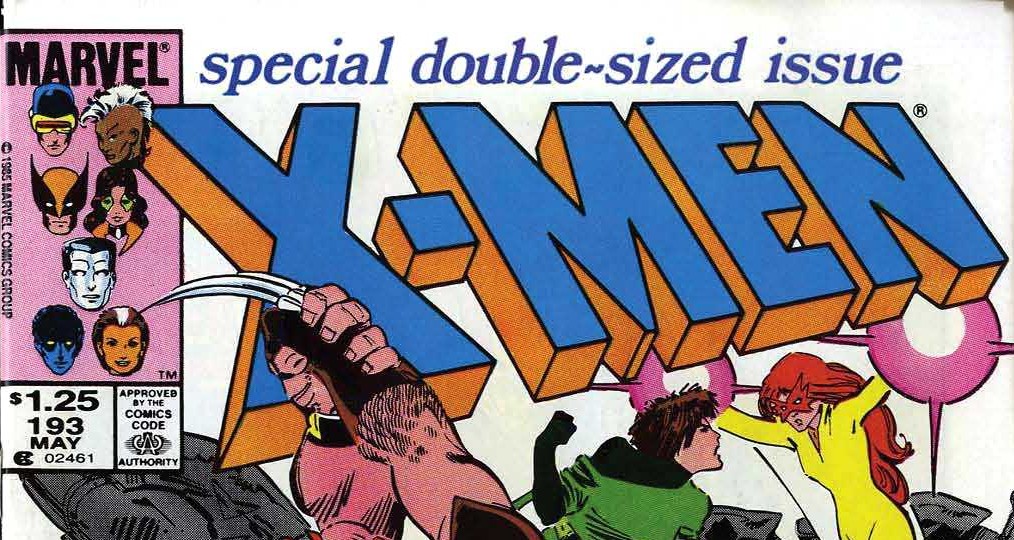 1) Uncanny X-Men by James Tynion IV and Elena Casagrande (With Elsa Charretier on White Queen flashback sequences)
It was a purposeful maneuver during the Krakoa era, but a world without Uncanny X-Men is a bit like a year without a Santa Claus. The flagship that Claremont, Cockrum, Byrne and Orzechowski built should absolutely be the centerpiece of the relaunch, owning the big picture direction and creative vision for the whole X-Line. Uncanny X-Men should be a reliable home to the most well-known mutants, with a smattering of creator favorites mixed in for variety. 
The case for Tynion IV is an easy one (he's a back-to-back Eisner winning writer, with some of my recent favorite books including The Department of Truth
and The Nice House on the Lake
Support For Comic Book Herald:
Comic Book Herald is reader-supported. When you buy through links on our site, we may earn a qualifying affiliate commission.
Comic Book Herald's reading orders and guides are also made possible by reader support on Patreon, and generous reader donations.
Any size contribution will help keep CBH alive and full of new comics guides and content. Support CBH on Patreon for exclusive rewards, or Donate here! Thank you for reading!
). Although, it would probably take some convincing to get him on board given he very transparently walked off BATMAN to pursue his own Substack funded creator-owned empire. Marvel needs him more than he needs them. His past efforts on Detective Comics have showcased his team-book chops, and a gay man writing Uncanny X-Men would offer a perspective the queer metaphors of mutantdom have historically been missing.
Casagrande's work on Black Widow
with Kelly Thompson was some of the most inventive and exciting action in superhero comics of the last decade, and this is an artist ready for a star turn. Charretier is unquestionably too busy, and killing it on Love Everlasting
with Tom King, but I can't shake the thought of her Darwyn Cooke inspired style tackling retro X-flashbacks.
2) New X-Men by N.K. Jemesin and Andre Lima Araujo
New X-Men was teased for a 2024 release at the end of 2023, but given no updates have come since, it feels like a likely fit for the new era. The teaser font gives Age of Apocalypse vibes, meaning Big Daddy A may well be at the helm. If that's the case, I'd love to see this book continue the Arakko legacy (you know, the culture of mutants living on Mars!), with Apocalypse helming an Arakkan wave of X-Men. It would be a great way to make the Krakoa era's best ideas a launching pad for the future.
Given the focus on world-building and culture, Green Lantern: Far Sector
writer and award-winning novelist N.K. Jemesin would be an absolute dream to write New X-Men. Jemesin could work wonders with the groundwork Al Ewing's been laying in the pages of X-Men Red, and her background in fantasy and sci-fi is a perfect fit for the future of Arakko.   
Andre Lima Araujo was my favorite artist of 2022, with jaw-dropping work on A Righteous Thirst for Vengeance
and Phenomena: The Golden City of Eyes
. Araujo would absolutely own Arakko, giving it a scale and energy that has often been missing from static portrayals in the pages of X-Men Red. I can't even begin to overstate how fast I'd run to my local comic shop to pull this book.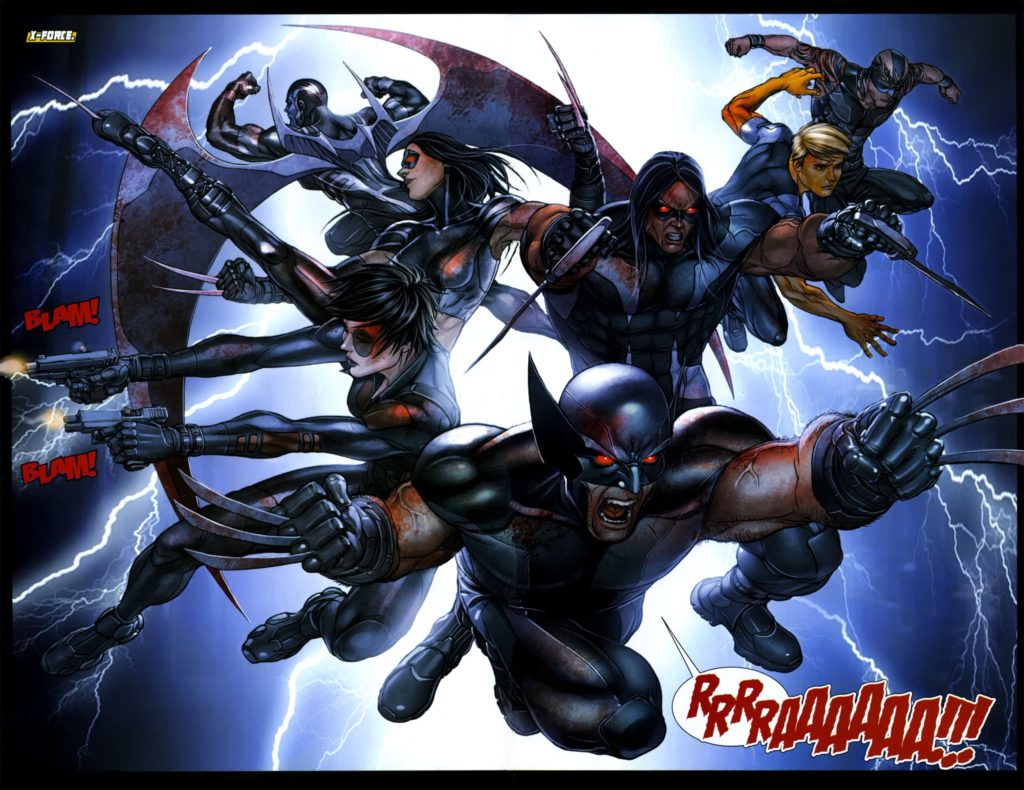 3) X-Force by Daniel Warren Johnson and Mike Spicer
Like I said, we do need this launch to make a splash, and the powerhouse combo of the Notorious DWJ and Mike Spicer is riding a serious hotstreak (Murder Falcon
, Do a Powerbomb, Transformers). Nobody around the non-manga market quite captures the pure energy and joy of making comics like Johnson and Spicer, and no title in X history thrives more on simple teenage kicks. The duo's even already done a successful Marvel mini with Beta Ray Bill
. Honestly the only concerns I have here are 1) Is this too close to their Transformers launch and would that get in the way and 2) Does this duo have what it takes for the long-haul of superhero shared universe storytelling? The upside far outweighs those concerns.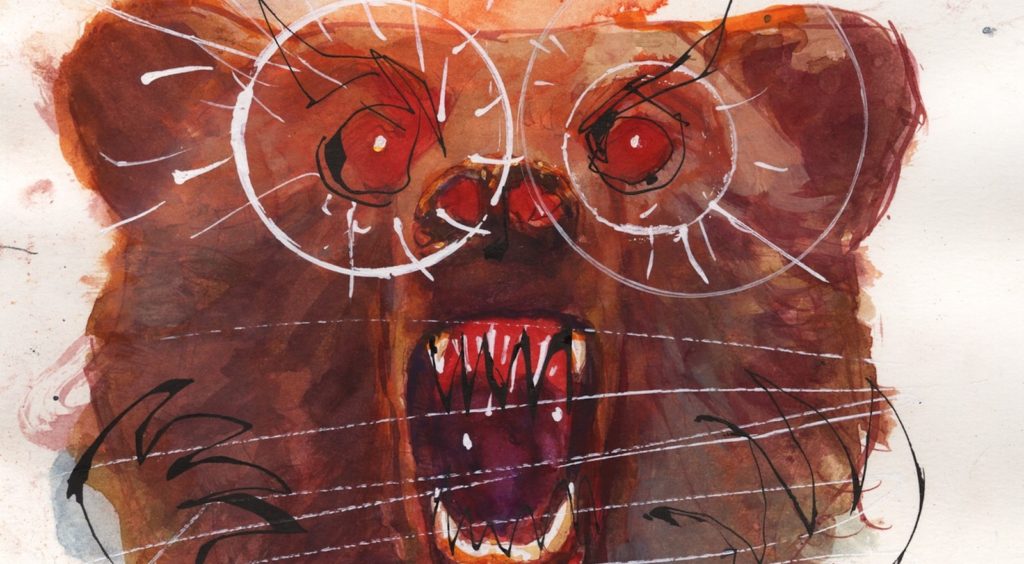 4) New Mutants by Emily Carroll
You could make a strong case that this is the least likely pick of the bunch, but here's the thing: Until it was an ongoing successful saga, who had Tillie Walden does Walking Dead
in their betting pools? Carroll is a hugely successful, critically acclaimed graphic novelist, most well known for the sensual horror of Through the Woods
, When I Arrived at the Castle, and this year's maybe-comic-of-the-year A Guest in the House
. Since New Mutant's best era (Chris Claremont and Bill Sienkiewicz) dragged teenage dreams through dark, unsettling territory (What's up Demon Bear saga!), nobody would be better suited to reinvigorate this ethos of experimentation. We can only hope Carroll grew up reading those Sienkiewicz pages because otherwise I have no idea why she'd want to do this!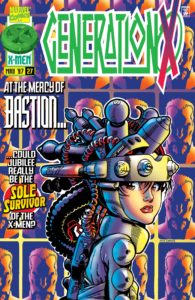 5) Generation X by Ryan North and Zoe Thorogood
Outside of Uncanny X-Men (and New X-Men), Gen X is one of the bigger legacy titles that didn't get any at-bats during the Krakoa era. It would be nice to see an earnest revival of the "School" side of the X-Men legacy, with a chance to also create new young heroes who can go on to become a new generation of reader's favorite mutants.
North is incredibly reliable, with a gravity-defying 50 issue run on Unbeatable Squirrel Girl
and a delightfully successful current run on Fantastic Four. Thorogood is going to be less familiar to Marvel readers, but I'm confident the writer/artist of 2022's best graphic novel
will be an AMAZING fit on Generation X.

That barely scratches the surface of all the creator pairings I started fancasting, but that gives me 5 comic books that I'd be incredibly excited to check out for an X-Men relaunch.