This month marks the 25th anniversary of one of the X-Men franchise's most celebrated titles—Scott Lobdell and Chris Bachalo's Generation X
. Like The New Mutants before it, the book and it's eponymous group of young mutants has left an indelible mark on the fictional world they inhabit and the readers who enjoy it. Those two titles share several similarities, in the best possible ways. 
Both introduced large quantities of new characters to the line. Both occurred as a result of a major event in the flagship title (the Brood Saga and Phalanx Covenant
, respectively). Both ventured into occasionally silly territory (New Mutants fans will never forget, for better or worse, Bird Brain and Gosamyr; meanwhile, Generation X contained, at various points, the leprechauns of Cassidy Keep, Howard the Duck, and a talking weasel).
And, as we'll explore in more depth shortly, both have their genesis in a teacher reluctantly addressing their failings.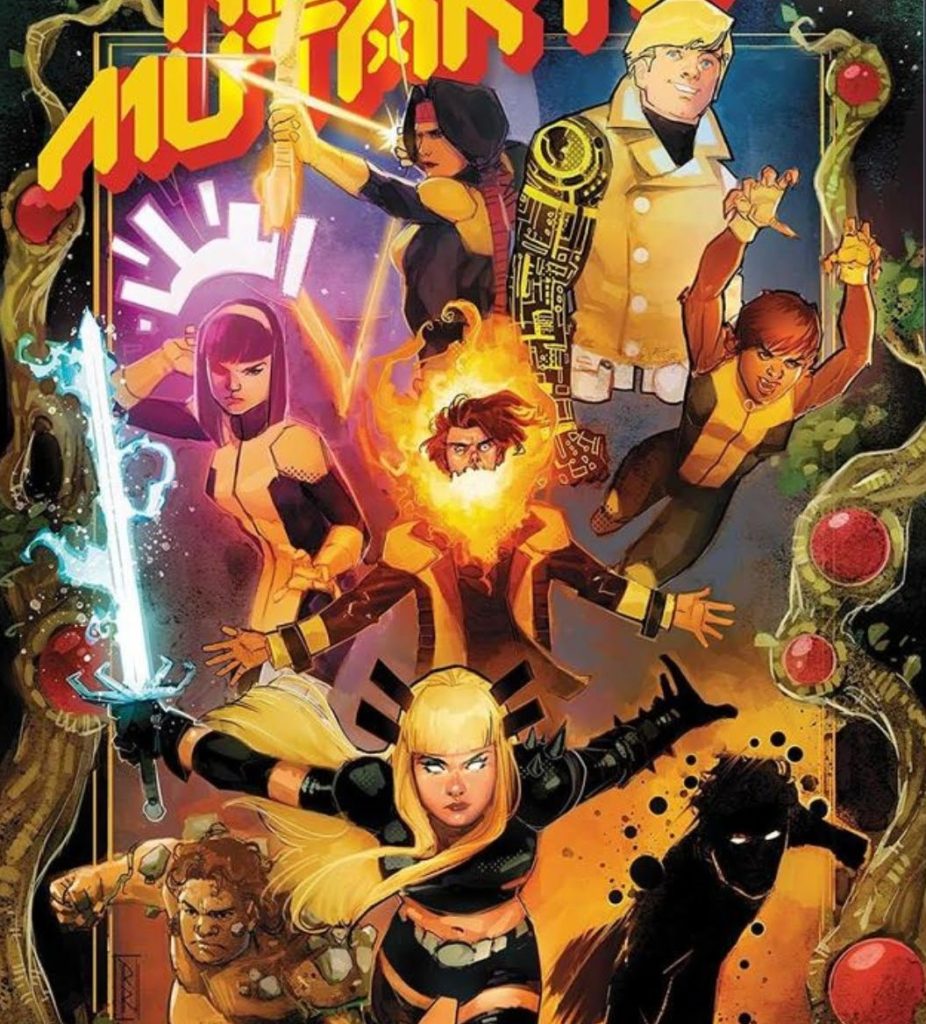 Even today's Hickman-led X-books contain a significant amount of Generation X-inspired material. House of X sent shockwaves through X-fandom with just a few panels—Monet St. Croix assuming the Penance form in combat (an entirely new take on that character's arc) and Synch and Skin, resurrected over a decade after their ignominious deaths, frolicking in the aftermath of the X-Men's destruction of the Mother Mold. Chamber and Mondo are part of the Dawn of X New Mutants title. Just this past week, Jubilee made her debut on the new Excalibur title. And solicitations for Fallen Angels show Husk scheduled to join the book's lineup. 
The Generation X character with the most developed arc, however, is Emma Frost. By the time the launch of the Jim Lee-era's Gold Team rendered her comatose in Uncanny X-Men #281, she had existed as a recurring thorn in the X-Men's side from the Dark Phoenix Saga
forward and provided similar presence in the New Mutants' title.
Support For Comic Book Herald:
Comic Book Herald is reader-supported. When you buy through links on our site, we may earn a qualifying affiliate commission.
Comic Book Herald's reading orders and guides are also made possible by reader support on Patreon, and generous reader donations.
Any size contribution will help keep CBH alive and full of new comics guides and content. Support CBH on Patreon for exclusive rewards, or Donate here! Thank you for reading!
During this approximately ten-year stretch, she vacillated between outright villainy (she set Firestar's horse on fire to brainwash the young mutant into being loyal to the Hellfire Club!) and an educator's tough love for her students—notably the Hellions, her answer to Xavier's young mutant team.  While all of this occurred during Chris Claremont and Louise Simonson's tenure on the books, Scott Lobdell easily crafted a recognizable but evolving version of the character which has continued to inform the work of Grant Morrison, Joss Whedon, Jonathan Hickman and numerous other creators.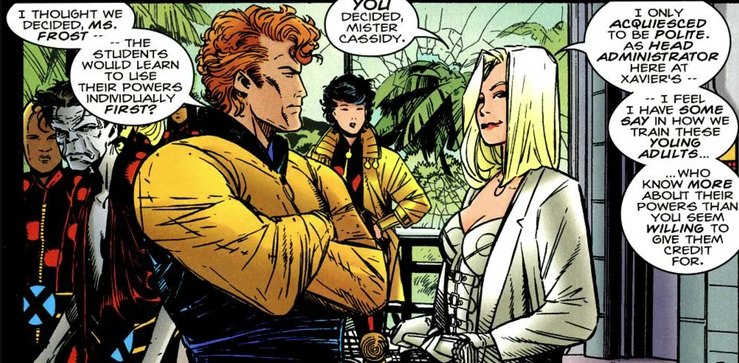 This is immediately apparent in the Phalanx Covenant lead-up to Generation X, a four-part arc titled Generation Next. Banshee rescues Jubilee, Sabretooth and Emma from the Phalanx-infested X-Mansion and the four track down the next generation of mutants from Professor Xavier's database. Newly awakened from her coma and fresh off a takeover of Iceman's body in Uncanny #314, she helps reluctantly at first, but quickly warms to the notion of once again taking untrained mutant children under her wing.
Emma really only discusses it in rare moments of weakness with very trusted confidantes, but everything the White Queen has done since the Jim Lee era has been informed by the death of her Hellions in the same conflict that resulted in her coma, and her understanding that doing things her way didn't keep those students safe. As a direct result, she buys into what Xavier is doing and rebrands her Massachusetts Academy as the new School for Gifted Youngsters. 
We get our first look at the new school in the opening arc of Generation X, spanning over the first three issues. As far as I'm concerned, the purest forms of Synch, Skin, Husk, M and Chamber, are introduced in this arc. Everett is confident in his powers. Paige is eager. Skin is overcompensating. Monet and Jono set themselves apart from the others for entirely different reasons.
Of course, twenty-five years down the road, these characters should have made some sort of progress (the ones who weren't killed off because the writers couldn't think of anything to do with them, anyhow), but those are the cores of their beings. Jubilee is as familiar as ever, but she's appreciatively better-used here than as part of the X-Men. The same can be said of Banshee, given Sean Cassidy's chronic benchwarming since the late 1970s. Banshee brings out the best in the students and in Emma, consistently, over the course of the run. 
It's worth noting that despite years of running the school together, and frequently as the only adults in the book, the writers never felt they needed to give Sean and Emma a romantic arc. Emma's always been a flirty character, and Lobdell wrote her that way in both Generation X and the Phalanx Covenant lead-up, but Sean never took the bait and we never got the impression Emma even wanted that.
I found it refreshing, even as a teenager reading the books as they came out. Because that wasn't shoehorned in, the writers had actual pages to devote to genuine interactions between the teen characters (which I think went a long way toward creating the feelings fans have for the Gen X-ers even now) and for the teachers to devote to their charges. Some of the best pages in the first arc involve Banshee mentoring Husk, and Sean and Emma arguing over the best way to train the students. This trend certainly continues into later issues of the book. 
That first arc of Generation X is required reading for any X-fan. Right after that, we get a standalone holiday issue, followed by what just might be the best single title of the entire Age of Apocalypse. This is also titled Generation NeXt, not to be confused with the previously mentioned crossover arc. Part of what makes that title so notable is how much emotional weight the story arc carries while containing, for the most part, characters we barely got a chance to meet in the mainstream universe before the AOA kicked off.
I do feel like the mainstream Generation X title never quite recovers from being interrupted so soon after its launch. Bachalo draws two more kickass issues that once again give Emma more emotional depth and feature great interaction between the students. But then he leaves for about ten issues, and his art style's significantly changed by his return.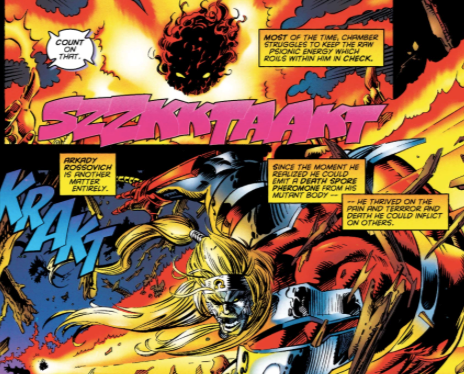 Lobdell, however, turns in very readable stories, followed briefly by James Robinson up until issue #30. We get some of Banshee's back story. Chamber takes out Omega Red single-handedly. There's a five-issue run where the team faces down archvillain Emplate and then one of their own, brainwashed, teammates. I really have no explanation for the book's handling of Mondo, who was featured heavily in advance advertising for the book, used sparingly in two years of comics, then returns as a clone in #25. But the Generation X portions of the Onslaught and Operation: Zero Tolerance
events, both of which fans are notoriously divided about, are well-handled and probably some of the best stories to come out of either event. 
Overall, three years' worth of consistently above-average comics is nothing to sleep on, especially at a time when the market was saturated with X-Men titles. There's also some historical context to consider, in that the book started to trend downhill around the same time as most of the other X-titles. So don't hold that against the book. There's a reason these characters have been so well-loved for closing in on three decades!