The short term (as a concept) and the comics industry have had an incredibly complicated relationship throughout history. Short term pushes for short term gains, long-term losses from short-term bets, and short-term trends begetting long-term classics are just the tip of the iceberg. With short-term trends, especially ones with long-term consequences, there's an inherent compulsion to categorize them as either "good" or "bad." The post-Teenage Mutant Ninja Turtles black-and-white comics boom? Bad. Buying five copies of Youngblood to try and put your kids through college? Bad. The Ultimate Comics imprint? Depends on who you ask. But as I write this, the comics industry is in the midst of yet another trend, one whose far-reaching consequences are difficult to discern.
There's been a recent jump in the number of comics — mainly indie comics — that can be categorized as "tokusatsu," a genre commonly associated in the West with Japanese costumed heroes and gargantuan monsters. With this trend at play, some questions arise surrounding the usage of the aesthetics as well as the creators who are currently using them. Is this trend bad or good? Should it be categorized as bad or good? What is lacking from this trend? Whose voices aren't being heard, and who is being left behind as a result of this trend? So many questions, and so few easy answers. But in trying to find an answer, I only found myself asking more questions about the relationship that Westerners have with tokusatsu.
A Primer on Tokusatsu
Tokusatsu (abbreviated from Tokushu Satsuei), or "Special Filming," is a genre of media that rose to prominence in the 1950s, primarily in Japan. It's a genre marked by its usage of practical effects and suitmation, which would involve suit actors dressing up from head to toe as the characters and monsters they portrayed.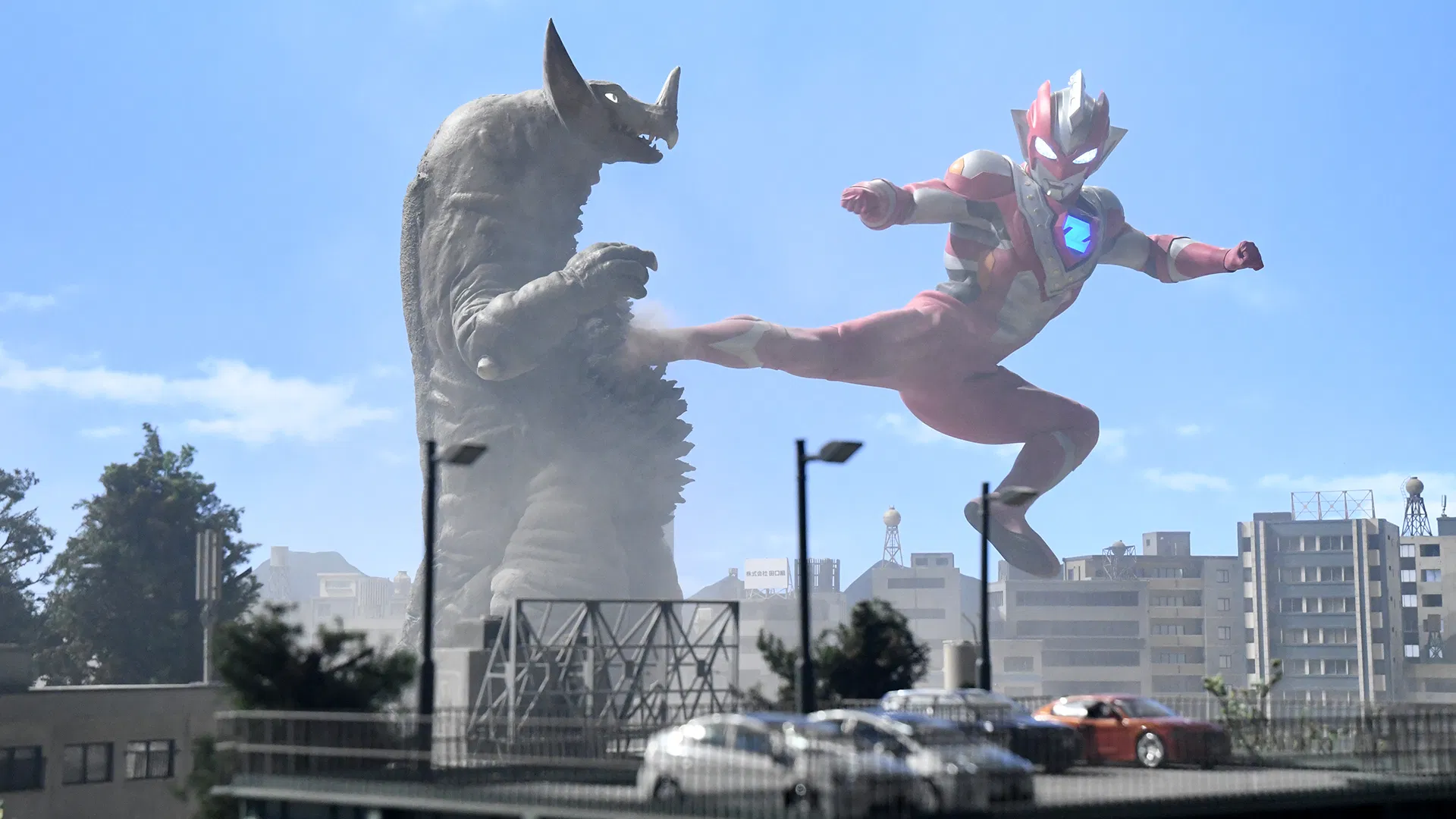 While tokusatsu has its roots in Japanese theatre, it eked out its own identity with the arrival of the seminal kaiju (lit. "Strange Beast", used to describe giant monsters) film Godzilla in 1954. Godzilla marked the first of two cultural booms in tokusatsu history: the Monster Boom. This would also make way for the Ultra series and the size-shifting mega-hero, Ultraman. The Monster Boom was known for its gigantic (if you're willing to suspend your disbelief) battles amongst monsters and/or large heroes and mech robots, most of which tend to involve the destruction of cities and other landscapes.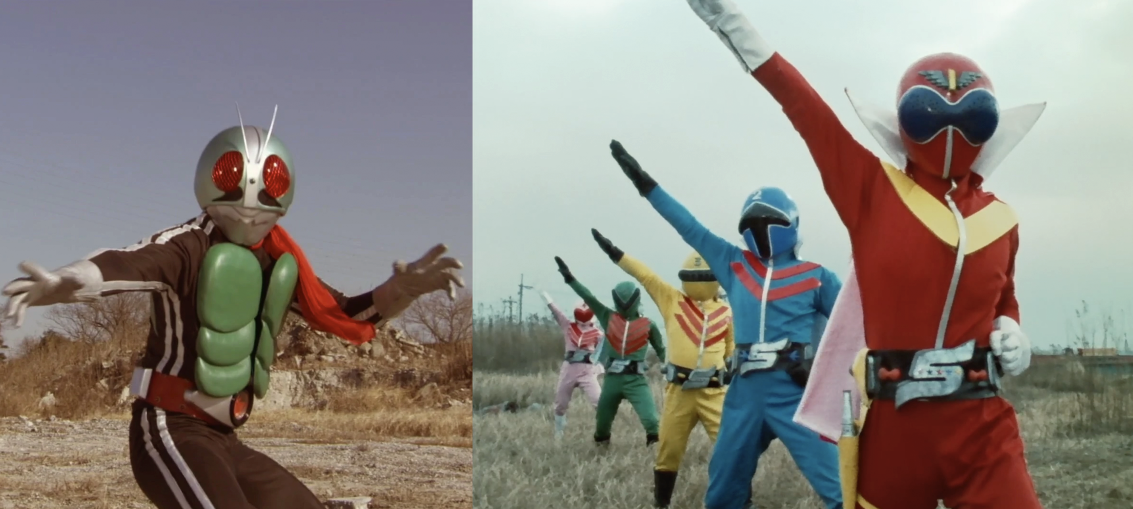 The second paradigm shift, the Henshin Boom, came in 1971 with Kamen Rider, a television series created by Manga creator Shotaro Ishinomori. The series saw the eponymous hero fighting against human-sized monsters, classified as kaijin. The Henshin Boom was known for its quicker, more action-packed theatrics, as suits were manufactured to be more limber than those used in Kaiju movies and shows. The Henshin Boom also paved the path for what Western Audiences would eventually experience through Power Rangers with the introduction of the Super Sentai franchise in 1976. There was even some carryover from the North American market with Toei's 1978 production of Spider-Man, now referred to as "The Japanese Spider-Man" or Supaidāman. Since then, the tokusatsu genre has proliferated far beyond the handful of series and movies that helped define the genre decades ago.
Support For Comic Book Herald:
Comic Book Herald is reader-supported. When you buy through links on our site, we may earn a qualifying affiliate commission.
Comic Book Herald's reading orders and guides are also made possible by reader support on Patreon, and generous reader donations.
Any size contribution will help keep CBH alive and full of new comics guides and content. Support CBH on Patreon for exclusive rewards, or Donate here! Thank you for reading!
An issue that arises when talking about the defining traits of the tokusatsu genre is how vague the established boundaries and specifications are. When the only major tenets of the genre are "uses practical effects and costumes," a dichotomy is created between two viewpoints of the genre: the Western viewpoint, and the Japanese viewpoint. While Westerners might only classify media that adheres closely to the aesthetics of Japanese tokusatsu series, anything from masked superheroes to Thunderbirds might be classified as tokusatsu in Japan.
Western Genesis
Western comics with tokusatsu aesthetics and elements have been around for quite some time (see: the 90s Power Rangers comics and Godzilla comics), but the point of origin — or patient zero, depending on how you look at it — of the current trend goes back to 2016 with the debut of Boom! Studios' Mighty Morphin' Power Rangers
comic, written by Kyle Higgins, with art from Hendry Prasetya, Jonas Scharf, Daniele Di Nicuolo, and others. The run, which lasted over four years before being rebooted late last year as Mighty Morphin and Power Rangers respectively, was an alternate retelling of the original 1993 show, albeit modernized and expanded upon.
Readers flocked to it for a plethora of reasons, the most apparent being its tightly-knit and straightforward plotline. While it kept a lot of notable plot beats from the show (like the Red, Yellow, and Black Ranger mantles being passed on, and Tommy getting the White Ranger powers), the plot was novel and self-contained, chronologically taking place right after Tommy had switched sides and joined the team (the end of MMPR season 1's "Green With Evil" plotline, for you Morphin' addicts).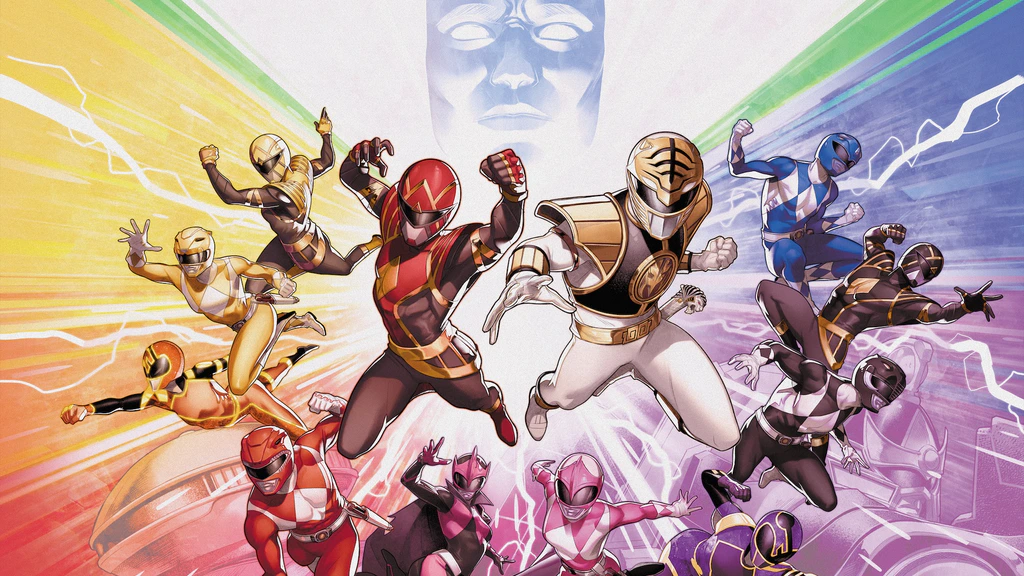 The biggest introduction in Higgins' tenure on the run (which lasted until issue #30 of the run, plus an extra Special issue) was Lord Drakkon, an alternate reality's Tommy Oliver that hadn't defected from Rita and had taken over the world. Drakkon's introduction built up towards the big climax of the run, the Shattered Grid event, which linked together various teams throughout Power Rangers history as they put an end to Drakkon's reign.
Shattered Grid
was a watershed moment for both Boom! Studios and the general state of tokusatsu comics in the North American market. It demonstrated that despite being a licensed comic, it could reach the crescendos and character depth that Big 2 and indie comics could, a feat that's achieved once in a blue moon, like with IDW's Transformers
and Sonic licensed comics. Like those two franchises, its focus on expanding the already-present universe of its IP helped it break the mold of simply being a licensed tie-in comic like many that came before it. This focus on telling new stories instead of rehashing old ones kept people engaged, even while moving into subsequent eras of the Mighty Morphin' Power Rangers timeline.
The success of the Mighty Morphin' Power Rangers reboot didn't go unnoticed, as not long after, Marvel licensed Tsuburaya's Ultraman franchise to create new comics featuring the titular character. This partnership produced 2020's The Rise of Ultraman and 2021's The Trials of Ultraman miniseries, written by Shattered Grid architect Kyle Higgins and Ranger Danger podcast host and SELF/MADE writer Mat Groom, as well as artist Francesco Manna. On Boom! Studios' side of things, they picked up more licenses, starting new runs of licensed properties like Megaman and Magic: The Gathering.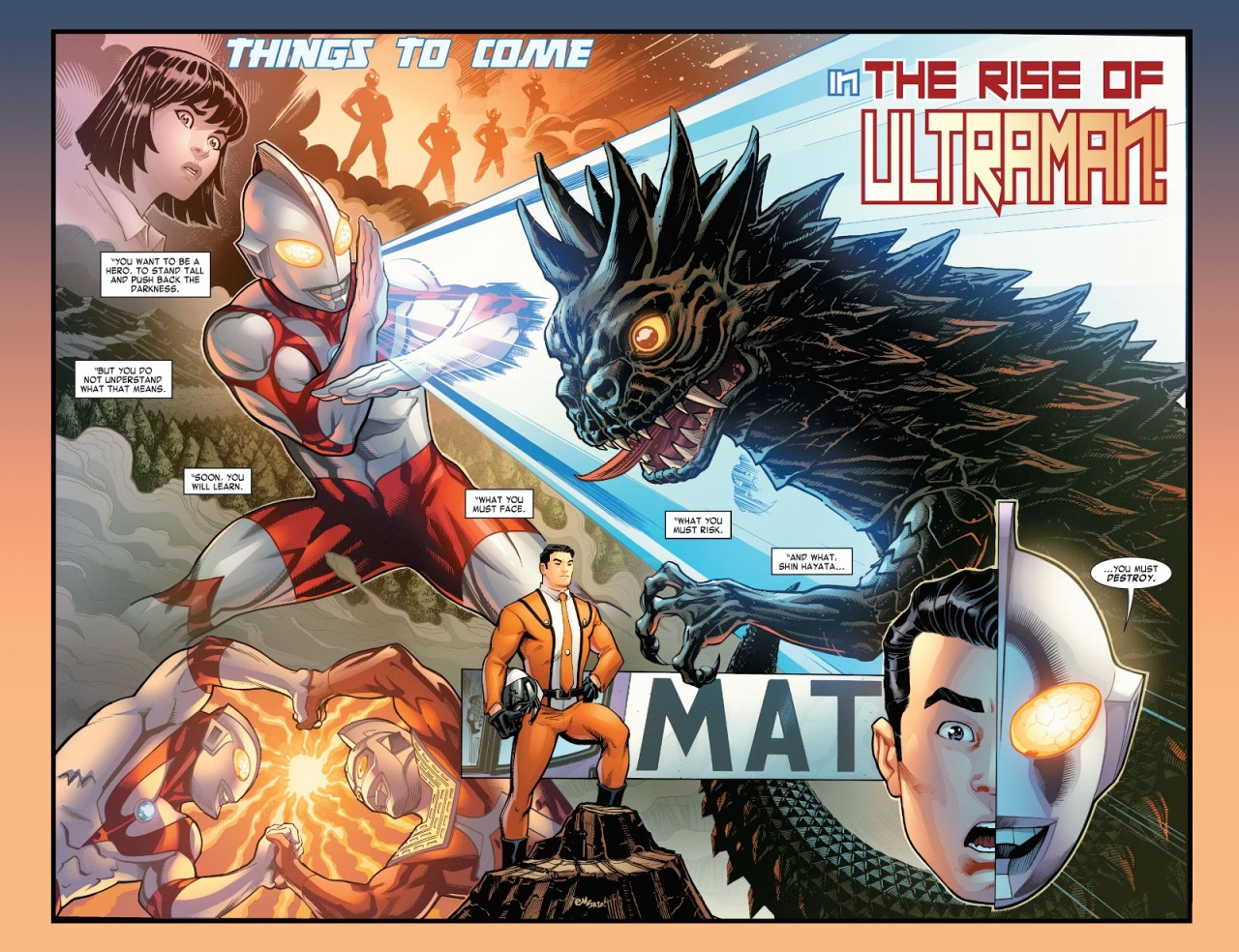 At the same time though, tokusatsu was seeing another big resurgence in a different medium. Kaiju movies made a grand resurgence in Hollywood in the mid-2010s with movies like Pacific Rim (2013) and Godzilla (2014) leading the charge. The rejuvenated interest across the board made it far easier for the current trend to permeate the comics industry, as the risk of trying to appeal to an audience unfamiliar or out-of-touch with the genre had become far less of an issue.
The Tokusatsu Gold Rush
In order to talk about the recent wave of western tokusatsu comics, we need to delineate who the frontrunners of the trend are. Leading the pack — unsurprisingly — is Kyle Higgins, both with his writing work on indie blockbuster Radiant Black
and Marvel's Ultraman comics, and his editing work on the kickstarter hit Inferno Girl Red, written by Rise/Trials of Ultraman co-scribe Mat Groom. These books arguably fit the Henshin Hero subgenre of tokusatsu, with masked heroes at the forefront. With the crossover of creators, it comes as no surprise that Radiant Black and Inferno Girl Red seem to be building towards an interconnected continuity.
​​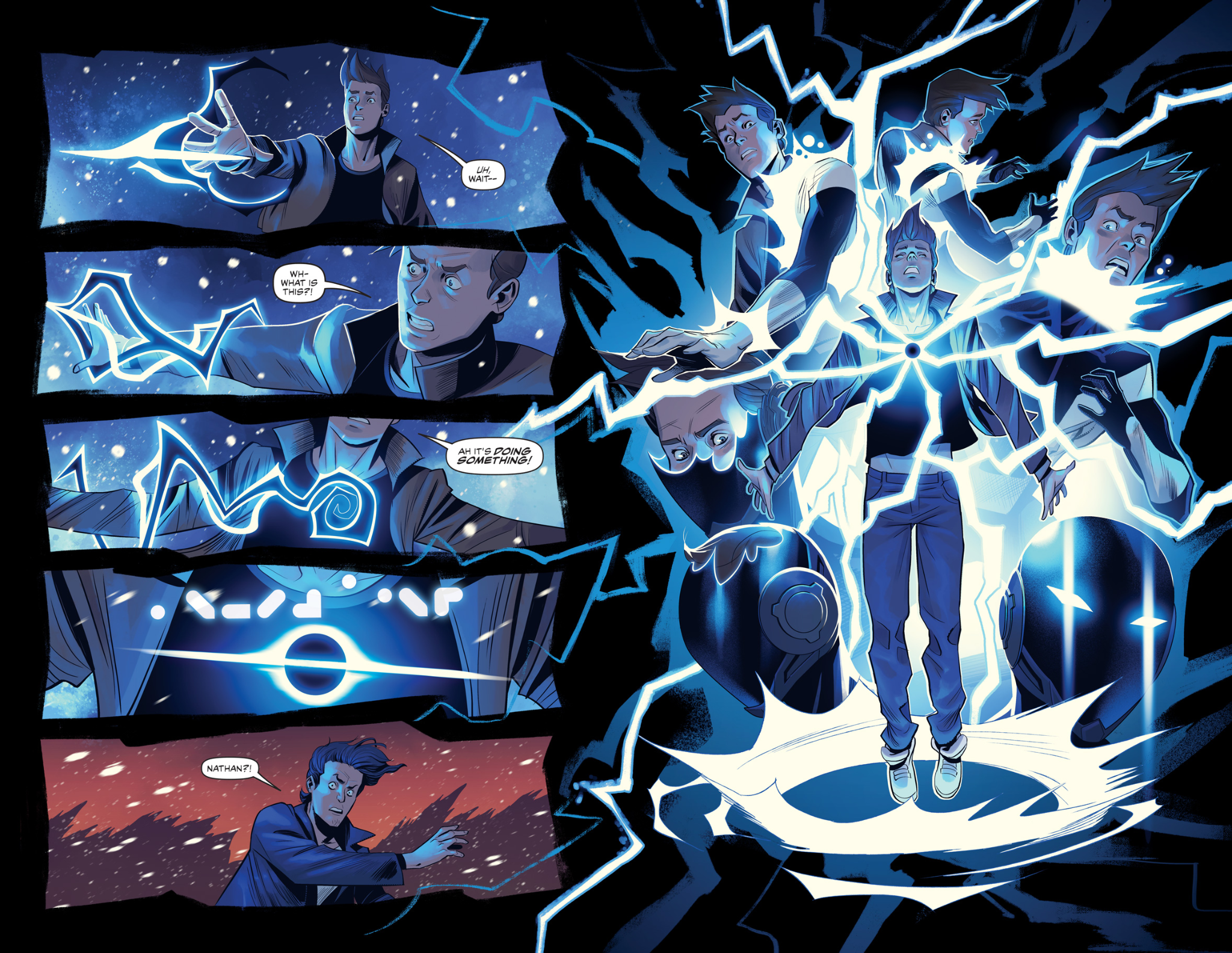 Going bigger in scale, there's Ultramega
, the Ultraman-like Kaiju series written and drawn by James Harren, with colors from Dave Stewart. Ultramega sets itself apart from the other books in the trend with its ultra-sized issues, each spanning 72 pages. There's one other book that tends to get lumped in with the aforementioned series, and that's Home Sick Pilots
, by Dan Watters, Caspar Wijngaard, and Aditya Bidikar; however, I feel this is a miscategorization of this book, which I'll touch on later.
While sales shouldn't be the determinant factor of a book's success….these books have sold incredibly well. For example, every issue of Radiant Black thus far has managed to sell out at least two printings each, and Inferno Girl Red made 108,042 AUD with an initial goal of only 42,037 AUD, 257% of its initial goal. All this to say, there is a monetary reason why one might choose to play into the trend. But money isn't everything; while there may be financial success in the trend, there's an aesthetic reason why the trend is so hot at the moment.
Style v. Substance
I had an epiphany while researching for this part of the piece specifically, and it occurred on July 4th. I'd been reading Edward Said's Orientalism to try and see what role orientalism played in all this, when I checked twitter and saw some posts from the account @tokugifs, which as you might have guessed, is an account dedicated to posting gifs of tokusatsu shows and movies. To commemorate whatever it is Americans commemorate on the Fourth of July, the account took to posting gifs of American tokusatsu shows and movies. Among the gifs posted, you had Robocop 2. It was a small gesture, perhaps one made in jest, but it helped me recontextualize the way I saw the situation. Robocop and its sequels featured an actor in a full-body suit fighting enemies in scenarios that involved heavy use of practical effects. It is, for all intents and purposes, a tokusatsu movie.
RoboCop 2 (1990) pic.twitter.com/PmchghiYTS

— Tokusatsu GIFs (@tokugifs) July 4, 2021
To take things one step further, the premise of the first movie along with various action scenes were adapted into the 1989 season of the Metal Hero series in Japan, Kidou Keiji Jiban (lit. "Mobile Cop Jiban"). With the creator of the show, Keita Amemiya, even corroborating the influence, it wouldn't make sense to call the latter show tokusatsu, but not extend that label to its predecessor.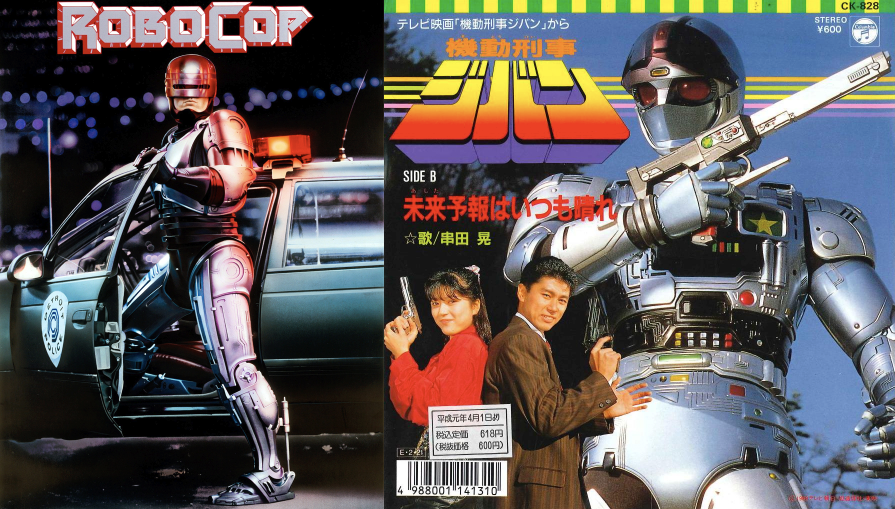 But this all goes back to the case of there being two attitudes towards the definition of tokusatsu; the literal Japanese definition of the genre, and the Western concept of what the genre is. It's similar to the "comics vs. manga" argument (which is a can of worms in and of itself) insofar as it's a matter of two cultures' takes on a singular genre/medium (manga is comics, folks) rather than two mutually exclusive genres/mediums.
This is further muddied by the transition from live action to the print format because, well, there are no practical effects in the comics medium. It's just effects. So how exactly have people delineated which comics fit this current trend? It's a mix of influence and aesthetic. In the case of Higgins and Groom's works, they've made it inherently clear through interviews and marketing through outlets that report on tokusatsu-related news where their influences lie. In the case of Harren and Ultramega, Harren notes in a letter at the end of the series' first issue that some of his influences include Robocop (Aha!) and Go Nagai's Devilman.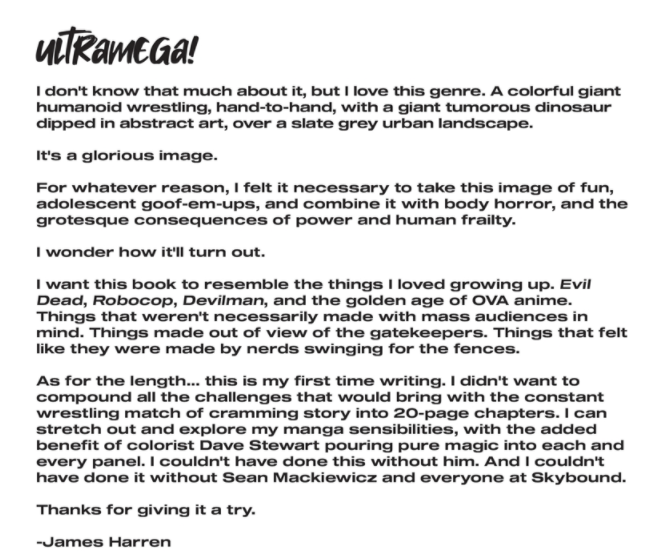 In terms of aesthetic, it's hard not to see the similarities between something like Ultraman and the protagonist of Ultramega. In comparing Kamen Rider to Radiant Black, it's much harder to find aesthetic connections, but you can connect the dots with small details such as the alien language that appears when Radiant Black transforms, similar to the transformation call of your average Kamen Rider. However, the human mind is built to recognize patterns, which leads to links between works that have that explicit influence, and those that do not. As I mentioned above, Home Sick Pilots often gets lumped in with the rest when talking about books that fit the trend, despite not having that substantive influence the others do (at least, based on what I could find).
But that raises a larger point about the substance of these works. Even if Radiant Black advertises itself as a tokusatsu comic, the structure of its plot is not very reflective of your average Kamen Rider or Ultraman plot, which isn't inherently a negative or a positive; you're comparing a monthly serialized superhero comic in the American comics industry to a Saturday-morning weekly serialized television series. Something like Home Sick Pilots isn't anything like the aforementioned two shows though; it prides itself more in the grunge horror story at its core rather than the mech fights that show up in the final third of the series' first volume.
So with all this in mind, the question shifts away from what a tokusatsu comic is, and towards who gets the opportunity to make them.
I'm Dreaming of a White Ranger
It's worth noting that what I'm about to talk about isn't a problem that's unique to this trend, but rather the comics industry as a whole. That being said: the racial makeup of the creators of these books puts Tony Montana's office to shame.
Radiant Black: three out of three credited creators are white. Inferno Girl Red: four out of four credited creators, plus the editor are white. Ultramega: three out of three credited creators are white. The Rise of Ultraman: four out of four credited creators are white, with the caveat that the first issue had backup stories featuring two nonwhite creators. If there is any issue to take with the tokusatsu comic trend, it's the inherent whiteness of it all. And that might be why one might (rightfully) jump to allege aesthetic appropriation with regards to this trend.
Power Rangers, the show which helped kick off this boom, has been surprisingly decent with regards to the involvement of Asian creatives in its production, from maintaining a professional relationship with Toei, the production company behind Super Sentai, to the involvement of Asian cast and crew members such as action director/fight coordinator Koichi Sakamoto and director Akihiro Noguchi. However, the Boom! Studios comics run into the same issues as the aforementioned indie series, with some exceptions such as Indonesian series artist Hendry Prasetya.
The comics industry has always been an unwelcoming place to nonwhite creators and readers, especially East Asians. From Yellow Peril rhetoric and aesthetic permeating comics from the industry's inception all the way deep into the 70s, to the Marvel Mangaverse imprint, which much like current Editor-in-Chief C.B. Cebulski, appropriated East Asian aesthetics for the sake of financial gain, the industry has always been taking more from East Asians than it's willing to give.
While the longest-running North American series created by one or more East Asian creators goes to Stan Sakai for Usagi Yojimbo
(a feat that's worthy of celebration), one must question what the gulf between its 250+ issues and the next-longest-running series from an East Asian creator is. While white creators get opportunities to have decades-long runs on their books, nonwhite creators are constantly fighting to find space within the industry to merely even exist.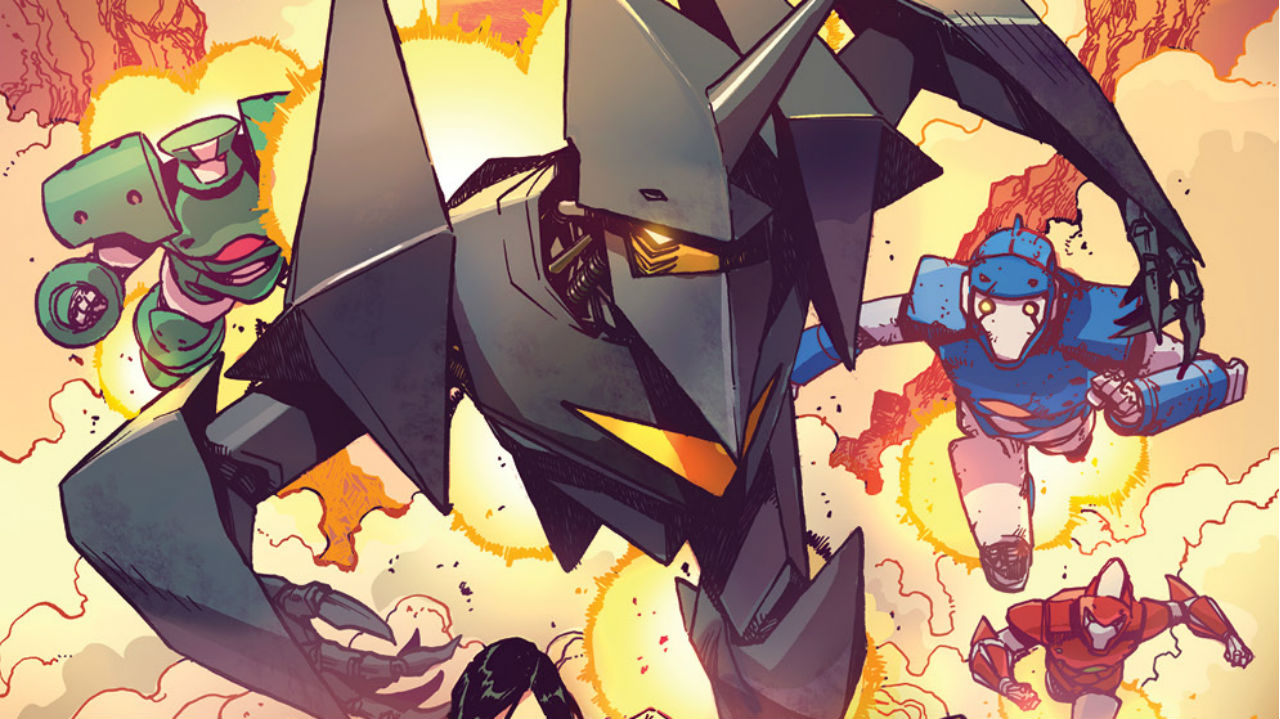 For every Radiant Black and Ultramega that makes the cut, how many books from nonwhite creators don't? The issue with the trend isn't the volume of books coming out, or how they use the aesthetic, but rather who is given the keys to ride this wave. It's great that Greg Pak and Takeshi Miyazawa were given the opportunity to make Mech Cadet Yu
(which is a fantastic series that you should read), but at the end of the day, it's not enough.
Buck or Bolster: The Future of the Trend
So what does the future hold for this trend? Unfortunately, I'm not an industry soothsayer, so I can't say for certain. It's nice that there are some slight moves here and there to diversify the trend, like Higgins bringing on East Asian writer Cherish Chen for issue #6 of Radiant Black, but as a whole, the move towards a more diverse creatorship drags along at a snail's pace. Image Comics doing variants commemorating AAPI Heritage Month is nice, but it rings hollow in the dearth of actual effort to make the comics industry more welcoming to AAPI creators.
Should Western media be allowed to do tokusatsu? Sure, why not? The idea that the only tokusatsu media is that which comes from Japan is rooted in a Western bias; however, there should be a level of care taken to pay respects to influential works, whilst not outright appropriating aesthetics. Perhaps in time, the trend will undergo a metamorphosis and transform into something better.