Superheroes turning bad is a staple of comic books. From sudden tragic twists to long falls from grace, heroes becoming villains is a storied tradition. It's also a great way of grabbing readers' attention and raking in the cash. But what are the long and short term effects of turning a well-loved hero evil? And what does it take to bring heroes, and legions of angry readers, back?
Let's take a look at a long history of when superheroes go bad in comic books, character by character in chronological order.
For the sake of time, we're not going to include villainous superhero replacements (sorry Azrael and John Walker) or when superheroes get mind controlled and turn evil for like 1 issue. We'll also skip alternate universes or we'll be here all day. And look, I'm gonna miss some. I can only cover so many.
Spoiler warning for a lot of stories.

Jean Grey
Probably the most influential modern example of a hero turning evil is Jean Grey's villainous turn in Chris Claremont and John Byrne's Dark Phoenix Saga. Jean Grey had become Phoenix shortly after Claremont took over Uncanny X-Men, but the story of Jean being filled with cosmic Phoenix power and then pushed into villainy by the Hellfire Club reached a point of no return when the Dark Phoenix consumed a star, destroying a planet with billions of lives.
Support For Comic Book Herald:
Comic Book Herald is reader-supported. When you buy through links on our site, we may earn a qualifying affiliate commission.
Comic Book Herald's reading orders and guides are also made possible by reader support on Patreon, and generous reader donations.
Any size contribution will help keep CBH alive and full of new comics guides and content. Support CBH on Patreon for exclusive rewards, or Donate here! Thank you for reading!
What followed was an intergalactic epic with the X-Men defending Jean from the Shi'ar Empire, who puts her on trial for genocide. While Claremont and Byrne originally wanted Jean imprisoned, editor Jim Shooter demanded the character be killed off. And that's what happened! The Dark Phoenix Saga is one of the most acclaimed superhero stories of all time in no small part due to the risks it takes. To bring back Jean years later, Marvel retconned that the person who died was the Phoenix Force posing as Jean, therefore absolving her of the crimes.
Kid Miracleman
Alan Moore is no stranger to elevating the darkest impulses of seemingly heroic characters. But one of his earliest comics may be his greatest example.
Miracleman, then known as Marvelman, debuted in 1954 as a hero who can change into his powered alter ego by yelling "Kimota!" Moore's Miracleman from 1982 tells the story of a Miracleman who had forgotten who he was during an atomic explosion. However, his sidekick Kid Miracleman didn't forget and slowly became a sociopath. Eventually, Kid Miracleman goes on a rampage through London that kills tens of thousands and is only stopped when he reverts to his normal teenage self and mercy killed by the hero.
It's dark, brutal stuff that hints at what Moore will later do in comics.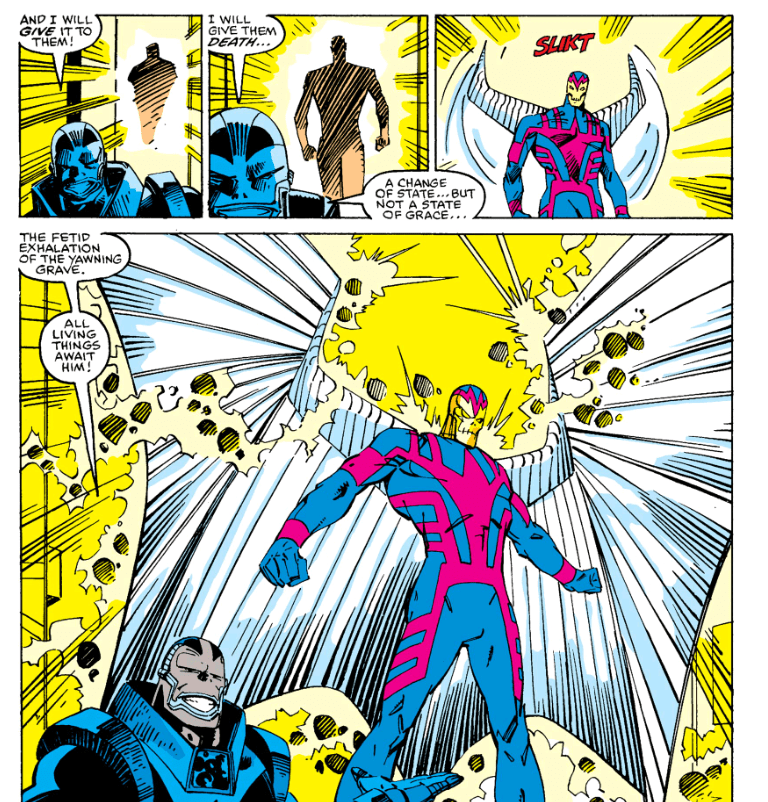 Angel
Warren Worthington III, aka Angel, was one of the original X-Men and basically known for flying and not much else. But that all changed when author Louise Simonson had the hero's wings brutally injured and then amputated, only for the ancient villain Apocalypse to brainwash him into one of his 4 Horsemen, restoring his flight with razor sharp metal wings and temporarily turning him evil. While the newly rechristened Archangel would fight against his teammates briefly, his mind and heroism were soon restored.
Warren would eventually return to his heroic Angel persona and regrow feathered wings, but basically the entire arc of Angel after X-Factor is the constant back and forth between being Angel and Archangel. Good, bad, regular skin, blue skin, feathered wings, metal wings, Louise Simonson changed Angel forever.
Hawk
Ok to discuss this one, we're going to need to open up the can of poop that is DC's Armageddon 2001.
Published in 1991, this event centered on mysterious villain Monarch, a time traveler who will take over the world in 2001. The crossover event was published through several dedicated miniseries and almost every DC annual, building up the mystery of who will snap and become Monarch.
But the true identity of Monarch, Captain Atom, was leaked right before the final issue and in response, DC editorial changed Monarch's identity to the hero Hawk, of Hawk and Dove, at the last moment. Now, it was Hawk who went insane, but the reveal completely broke everything that had been established in the series beforehand. Armageddon 2001 turned out to be a huge mess and something that both readers and creators hated, leading to Monarch eventually being killed and generally ignored altogether.
Green Lantern
I've gone over Hal Jordan's entire descent into Parallax and the history behind it in a previous video (plug, plug, plug) but let's quickly say it again.
Green Lantern's series wasn't selling well so editors decided to shake things up and brought in writer Ron Marz, who made Hal Jordan go insane, kill the Corps and most of the Guardians, and turn into the villain Parallax. New Green Lantern Kyle Rayner arose to become the new and only Green Lantern, with Parallax becoming the villain behind Zero Hour, sacrificing himself in The Final Night, and becoming the new Spectre.
A decade later, writer Geoff Johns returned Hal to life and explained that Parallax was a cosmic parasite that caused his evil actions. That whole, "a cosmic being made me do it" excuse is very similar to Jean Grey's return, but hey, if it works, it works.
Iron Man
In 1995, something terrible happened to Iron Man.
The Avengers story arc The Crossing revealed that Tony Stark had been a secret agent of time-traveling villain Kang the Conqueror for years, essentially retconning the character's ENTIRE history. So to stop this suddenly evil Iron Man, the Avengers travel back in time and recruit … teen Tony Stark. To stop himself. So adult evil Tony eventually dies and Teen Tony becomes the new hip, young Iron Man.
The Crossing and Teen Tony are some of the most abruptly abandoned storylines in Marvel Comics. Probably because no one liked anything about them. The rise of the villain Onslaught creates the pocket dimension of Heroes Reborn where characters including Tony are rebooted. Not only was Iron Man restarted, but when he and the rest returned, he was back to his normal self. Teen Tony was NOT to be mentioned again.
Speaking of Onslaught …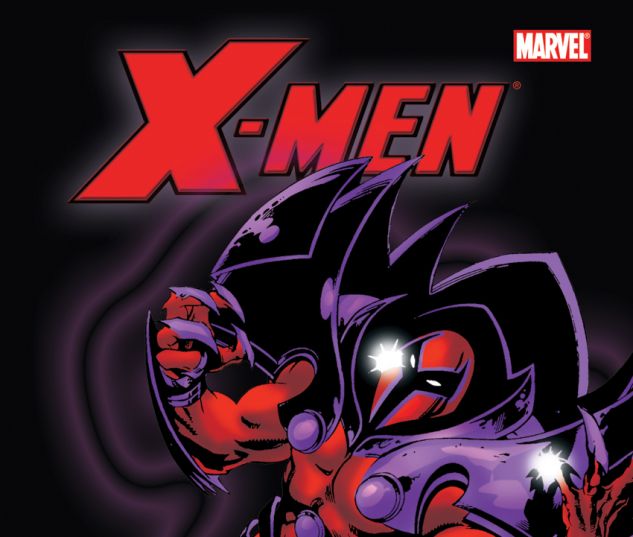 Professor X
If you thought The Crossing was as 90s as this could get, let me tell you about Onslaught.
Onslaught existed for some time as a mysterious villain until he was revealed to be the product of Charles Xavier and Magneto's consciousness mingling and creating a big old bad guy. Eventually, Onslaught took over Professor X's mind and formed his own body, with almost every Marvel hero teaming up to stop him. Resulting in the previously mentioned Heroes Reborn and Xavier being temporarily depowered and imprisoned.
Today, Onslaught is best remembered as the cause of this Captain America image and being the boss of Marvel vs Capcom.
You know what? Professor X has always been a villain. What a jerk.
Thor
Dan Jurgens' long run on Thor culminated in the Norse God moving Asgard above New York. But disaster strikes and both Asgard and NYC are left in ruin. Thor is separated from his human half, Jake Olsen, and kills him, leaving him unworthy of Mjolnir.
Jurgens' story then leaps further and further into the future, with this fallen King Thor killing the heroes that tried to stop him and ruling over the Earth. Jurgens lets the story play out for a dozen issues, as the elder King Thor is confronted by a new generation and forced to realize the error of his ways. In the end, the repentant future Thor travels back to the start of the story to merge his present day self with Jake Olsen and prevent this dark future.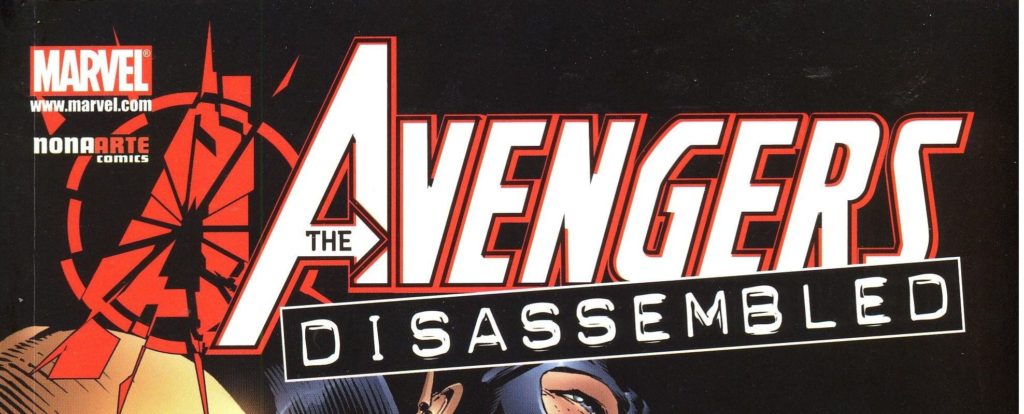 Scarlet Witch
When Brian Michael Bendis took over the Avengers, he decided to shake things up. And by shake things up, I mean use the Scarlet Witch to destroy everything.
Bendis took an old thread of Wanda Maximoff creating and losing her children through chaos magic to push the heroine into madness. Out of basically nowhere, Scarlet Witch launches a campaign of disaster against the Avengers, killing several members and breaking the team apart. The madness continues in House of M, with Wanda completely changing the world to put mutants in charge, and Decimation, where she depowers 98% of all mutants.
In the years after Disassembled, Scarlet Witch has regained her sanity and heroism, but the shadow of her possibly going insane again has sort of tainted the character. You can't really go back from destroying the world again and again.
Quick Break!
Let's talk about characters that were introduced as heroes, but were always meant to turn into villains.
Ozymandias in Watchmen is possibly the most famous example, with Alan Moore and Dave Gibbons making him the secret villain of the entire miniseries. Of course, it's up to the reader to determine whether his actions were worth the cost.
Terra plays the role of traitor in Marv Wolfman and George Perez's The New Teen Titans: The Judas Contract and while she was introduced a couple years prior, her creators knew from the start that she would betray the team.
Mark Waid's Irredeemable begins with The Plutonian, a Superman-like hero, having just turned into a villain. The rest of the series follows a small group trying to stop his rampage and discover what made the hero snap.
All of these examples show creators playing the long game, instead of some of these other instances being editors needing something shocking to bring in readers.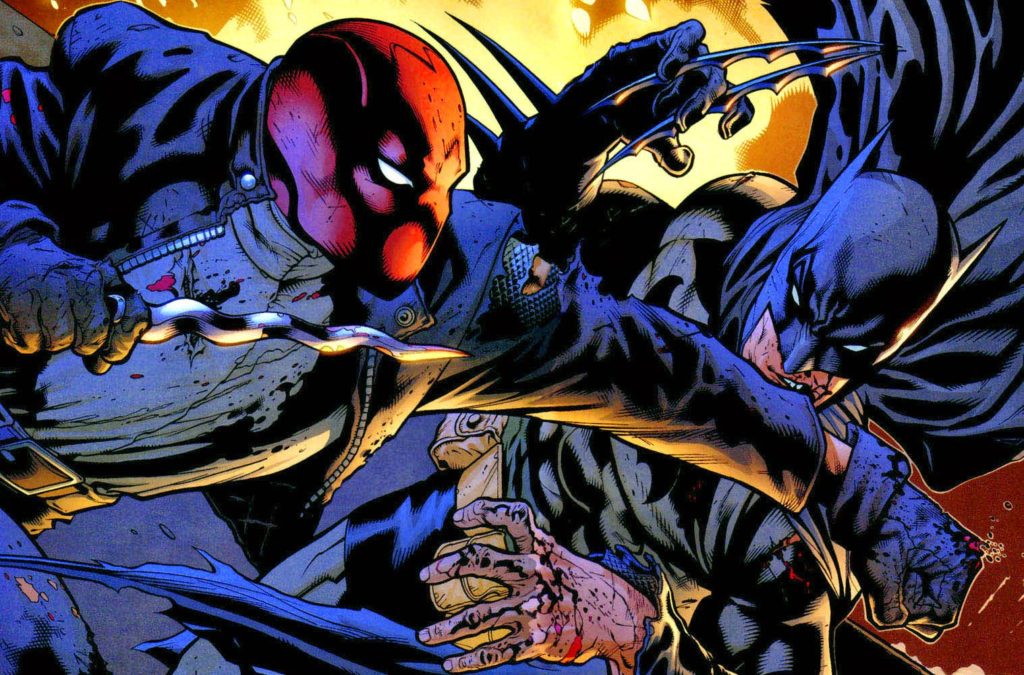 Jason Todd
Have you ever been brought back to life by someone punching reality? Yeah, me too.
Jason Todd, briefly Robin in the 80s and most famous for being voted to die in A Death in the Family, was brought back to life in Under the Hood by Judd Winick. Jason was brought back by Superboy-Prime, more on him in a minute, punching reality. And his sense of being betrayed by Batman, who didn't kill The Joker in retaliation for murdering him, pushed him into villainy.
Under the Hood has Batman confronted by his greatest failure and Jason seeking out revenge. This marked Jason's permanent return, with the character wavering between grounded antihero, lunatic villain, and more violent member of the Bat Family. For the best version of this story, see the 2010 animated adaptation, Under the Red Hood.
Wolverine
Mark Millar's "Wolverine: Enemy of the State" begins with Logan killed and resurrected by The Hand ninja clan right at the start. The result is that the mutant hero is now a violent killer seeking out multiple superhero targets to expand The Hand's power. This is a Wolverine with no morals but still in control of all his wits and skills. The sudden shift causes Millar to tell the story from other heroes' perspectives, with Wolverine turned into the stalking, slasher-esque villain of the piece.
In typical Millar fashion, he uses Wolverine to make fun of heroes and say how much they suck. But when Wolverine is stopped by Captain America and friends, he's deprogrammed by SHIELD and sent on a revenge mission against The Hand. It's a fun story and I'll take this opportunity to say that John Romita, Jr. is a good artist.
Bucky Barnes
In the best version of an old sidekick being resurrected as a bad guy, sorry Jason, Ed Brubaker's run on Captain America revolved around the return of Bucky Barnes as The Winter Soldier. After seeding the mystery for several issues, Cap and readers discover that his World War II partner didn't die as previously established, but was instead turned into a brainwashed Soviet assassin kept in suspended animation for decades.
Brubaker's twist for Bucky served two purposes – to challenge Steve Rogers on a far deeper mental and emotional level and to create a long-term story arc. Eventually, Steve restores Bucky's mind and Bucky claims the mantle of Captain America when Steve is assassinated. But Bucky's status as The Winter Soldier, and the mental anguish of decades of evil deeds, is the lasting legacy for the character.
Superboy-Prime
Superboy-Prime is a remnant of DC Comics' multiverse, debuting shortly before the universe-rebooting Crisis on Infinite Earths as the young Superman from a world where he is the only superhero. When the Crisis wiped out every alternate universe including his own, Superboy-Prime and others left reality for a pocket universe paradise. The end? No!
Geoff Johns' Infinite Crisis acts as a sequel that brings these characters back and reveals Superboy as having slowly gone insane, trying to restore his universe and murdering multiple characters during the event. Superboy-Prime is a total dick, full stop. He'd survive the event and go on to be the villain of several more events, with legal rights tangling up the character and Prime mostly disappearing from comics until his recent return.
Boy all these heroes turn evil in big events. Are you sensing a pattern here?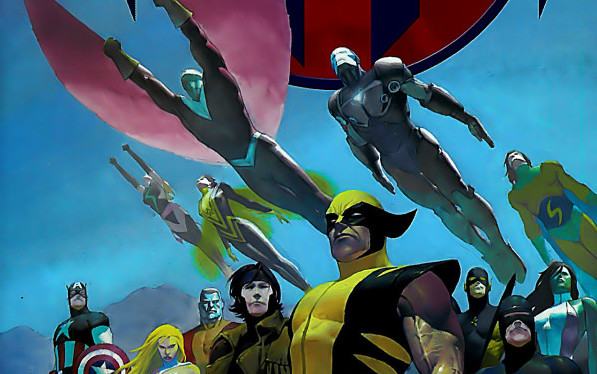 Quicksilver
Quicksilver started out as a bad guy alongside his twin sister Scarlet Witch in the 60s before becoming good. But when Scarlet Witch rewrites all of reality to put mutants in charge during House of M, we eventually find out that it was Quicksilver who convinced the mentally unstable Witch to warp the world.
Eventually, the entire thing is undone and Quicksilver is depowered alongside 98% of all mutants, and that's when he goes full bad guy. Desperate to regain his powers, Quicksilver mutates himself with the Inhumans' Terrigen Crystals and just kinda bums around in the background of Marvel for a few years until eventually repenting and becoming a hero.
Captain Atom
Oh no, it's Monarch again!
In DC's Countdown to Final Crisis, a big ol mess of a weekly comic series that serves no real purpose, Captain Atom loses control of his powers and goes insane. To keep his radiation energy contained, he's put in a suit that just so happens to look like Monarch and becomes … Monarch.
The result is that Monarch becomes one of the big bads of Countdown in an effort to basically do what Armageddon 2001 was supposed to originally do. But none of this matters by the time of Final Crisis and really, who cares about Armageddon 2001 anyway?
Another Break!
Here's a quick rundown of alternate universe heel turns.
Superman kills The Joker and attempts to rule the Earth in Injustice: Gods Among Us
, Reed Richards becomes the psychotic Maker after the events of Ultimatum in Ultimate Marvel, Captain Marvel is mind controlled by Lex Luthor in Kingdom Come (but then again everyone becomes kinda shitty in Kingdom Come (great comic!)), The Hulk confronts a future evil version of himself known as Maestro in Peter David's Future Imperfect, The Batman Who Laughs and a whole bunch of edgelord evil Batmen from the Dark Multiverse arise in Dark Knights: Metal, a similarly shitty Batman becomes a vampire in the Elseworlds Red Rain Trilogy, and don't even get me started on more Elseworlds or Marvel's What If, or Exiles, because it seems like everyone is doomed to become a villain when it comes to alternate realities.
Mary Marvel
When Mary Marvel, longtime sidekick to Captain Marvel, or Shazam, loses her powers, she goes on a quest to restore them throughout the weekly series Countdown. Eventually, the antihero Black Adam transfers his powers to her, with Mary taking on an angrier attitude. After becoming a darker and darker hero, Mary rejects her new powers, then gains her old ones, then becomes some punk rock S&M Female Fury serving Darkseid in Final Crisis.
Listen, you should tell by now that Countdown and Final Crisis are a mess. Let's forget it ever happened.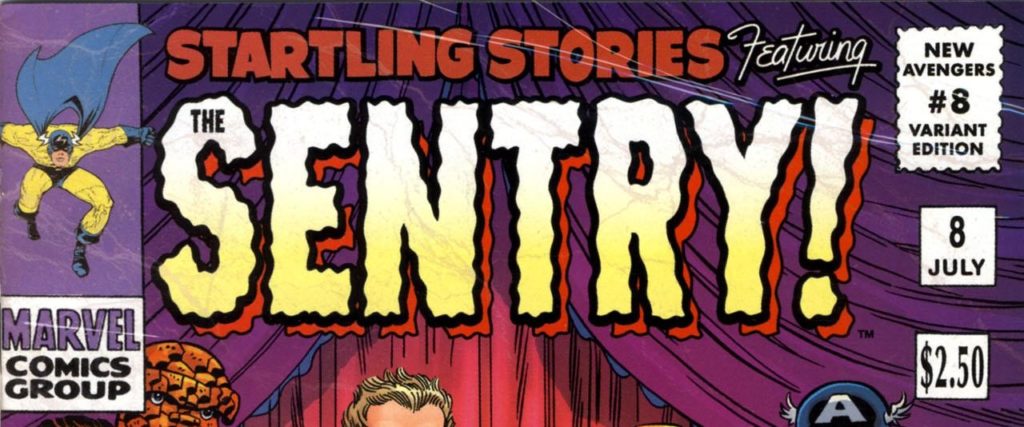 The Sentry
Ah yes, The Sentry. Remember Captain Marvel? Remember how Marvel's Captain Marvel ripped him off? Remember how Miracleman ripped HIM off? Well now here's The Sentry.
The Sentry was created by Paul Jenkins, Jae Lee, and Rick Veitch in 2000 as a forgotten hero whose human identity of Robert Reynolds could turn into an ultra-powerful hero, but also had an evil personality of The Void. Sentry's entire story revolves around his battle with his dark persona, with the hero teetering on the edge of madness. When The Dark Reign took over Marvel, The Sentry joined Norman Osborn's Dark Avengers, culminating in The Sentry completely going evil during the Seige event, killing Ares, and turning into The Void before being put down by Thor. He's come back multiple times of course, and the threat of his descent into evil remains a constant.
Oh god I don't care about The Sentry, let's move on.
Daredevil
When does Matt Murdock truly hit rock bottom? When does Daredevil the series hit its lowest point. Well, the answer to both is Shadowland.
The entire arc of Daredevil from 1998, when the character was restarted with his own Marvel Knights series, through Shadowland in 2010, was about how far Matt Murdock could fall. And when Andy Diggle took over the title in 2009, he inherited the story of Daredevil as the leader of The Hand. And from there, Daredevil turned completely evil, attempting to take over New York and murdering Bullseye. It's later revealed that the demon known as The Beast has possessed Matt (there's that old possession excuse again), who kills himself to stop The Beast (He got better).
This was the end of the line for the Marvel Knights era of Daredevil and the only way to salvage the character was a completely new direction, leading to Mark Waid's much brighter take on DD.
Cyclops
The massive crossover event Avengers vs X-Men pit the two teams against one another over what to do with a returning Phoenix force, which eventually splintered and empowered multiple mutants. Those mutants were defeated one by one until only Cyclops remained, fully powered and insane. At the end of AvX, Cyclops did what he, and so so many readers, have wanted to do for decades – murder Professor X.
It was a line that couldn't be uncrossed, with Cyclops becoming a militant mutant rights insurgent picking up where Magneto had left off. Sporting a sick, twisted costume and being an even bigger jerk, Cyclops went full villain. Or antihero if you supported his methods. Then they brought in a teen Cyclops (get OUT of here Teen Tony) and this version died (He got better).
Some will insist that Cyclops was right. I'm here to tell you that right or wrong, this guy still sucks.
Spider-Man (Kinda)
In 2013, Marvel Comics and writer Dan Slott outraged long-time Spider-Man fans by dooming peter parker to a fate worse than death. At the climax of a long-running story, a dying Dr. Octopus swaps his mind with Peter, taking over the body of Spider-Man and letting the hero die in his place, but not before Peter puts the burden of great power and great responsibility onto the villain's mind. Now, there was a new, Superior Spider-Man that everyone believed to be Peter, but was secretly Doc Ock pursuing his own version of a better life.
Superior Spider-Man explored the idea of a former villain suddenly forced to shoulder the responsibility of a hero. And over the course of the series, Slott has Octavious see the error of his ways and understand what makes Peter Parker so special. The realization has him willingly return Peter's mind to his own body to defeat the Green Goblin at the series' end, just in time for Amazing Spider-Man 2 to hit theaters.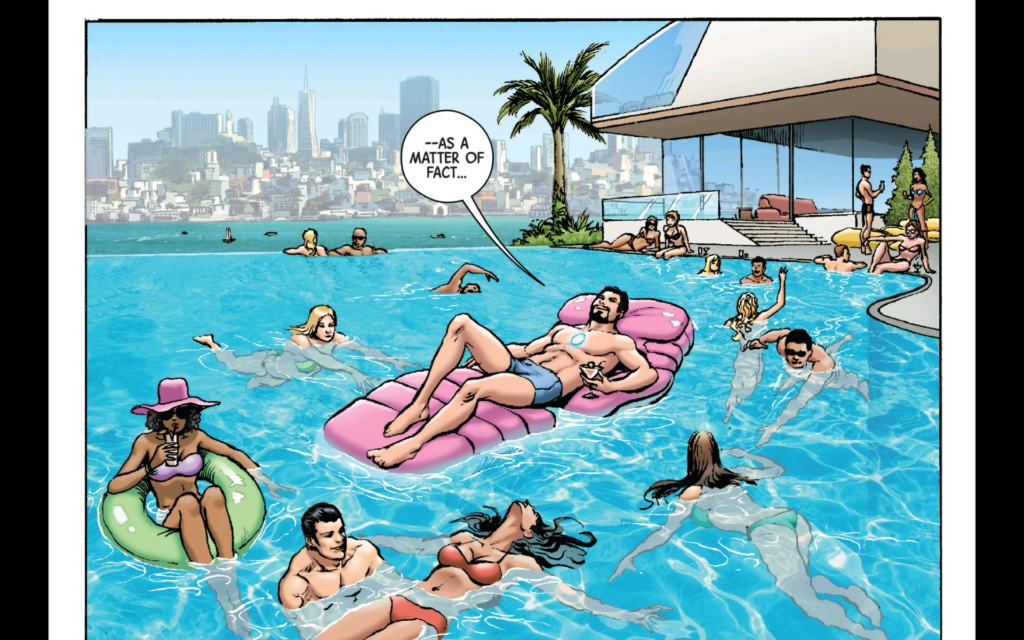 Iron Man (Again)
Oh no, Iron Man's bad again!
The AXIS event had dozens of heroes and villains being inverted, turning superheroes good and supervillains bad until they were restored at the end. All except for Iron Man, Sabretooth, and Havoc, with Iron Man's story being followed in detail with the Superior Iron Man series.
This Tony drinks, is smugger than usual, and kinda looks like an iPod. Is the Superior Iron Man a true villain? He's more of a problematic antihero with his ego fully unleashed who frequently crosses the line and whose intentions put him at odds with former allies. This stayed in place until Jonathan Hickman's world destroying and restoring Secret Wars in 2015 reset Tony to status quo. Sidenote, Secret Wars HONKS.
Captain America
We close out our brief trip through comics history with the most recent, and quite easily the most controversial, villainous turn. Yes, we're talking about that time when Captain America said Hail Hydra and went full Nazi.
Steve Rogers had lost his super soldier serum and become an old man for several years, with The Falcon taking over as Captain America until writer Nick Spencer restored Steve's youth and strength through cosmic cube manipulation, but with a twist! Steve's restoration also transformed his past, making him a Hydra sleeper agent and culminating with Cap becoming Hydra Supreme and taking over America in the Secret Empire event.
People. Were. Furious.
Making Cap a villain and altering his history while also trying to dissociate Hydra from Nazis created an extremely vocal backlash. And while Spencer and Marvel editorial tried to show that Cap's history had only been altered by Red Skull's manipulation, readers were enraged by the changes made. Secret Empire eventually separated original Captain America from his "Stevil" persona to further restore Rogers, but few evil turns have made fans this angry. Looking back, it's easy to take the temporary changes as interesting twists, but man, this made people mad.
—
And with that, we're up to today. Who will be the next to break bad? Superman? Forbush Man? Iron Man, AGAIN? Whoever and whenever it is, the rising tide of villainy in the heroes we love will always return to shake things up and piss people off.
Sources:
https://screenrant.com/best-dc-marvel-superheroes-turned-supervillains/