All the Incredibles comics and graphic novels stories just in time for Incredibles 2 in theaters!
Given the obvious comic book influences, the Incredibles are all too natural a fit for the comic book medium. Their publication to date has been surprisingly restrained, but below you'll find the quality creators working on new all ages stories in the Incredibles universe.
The Best Incredibles Comic Books and Graphic Novels!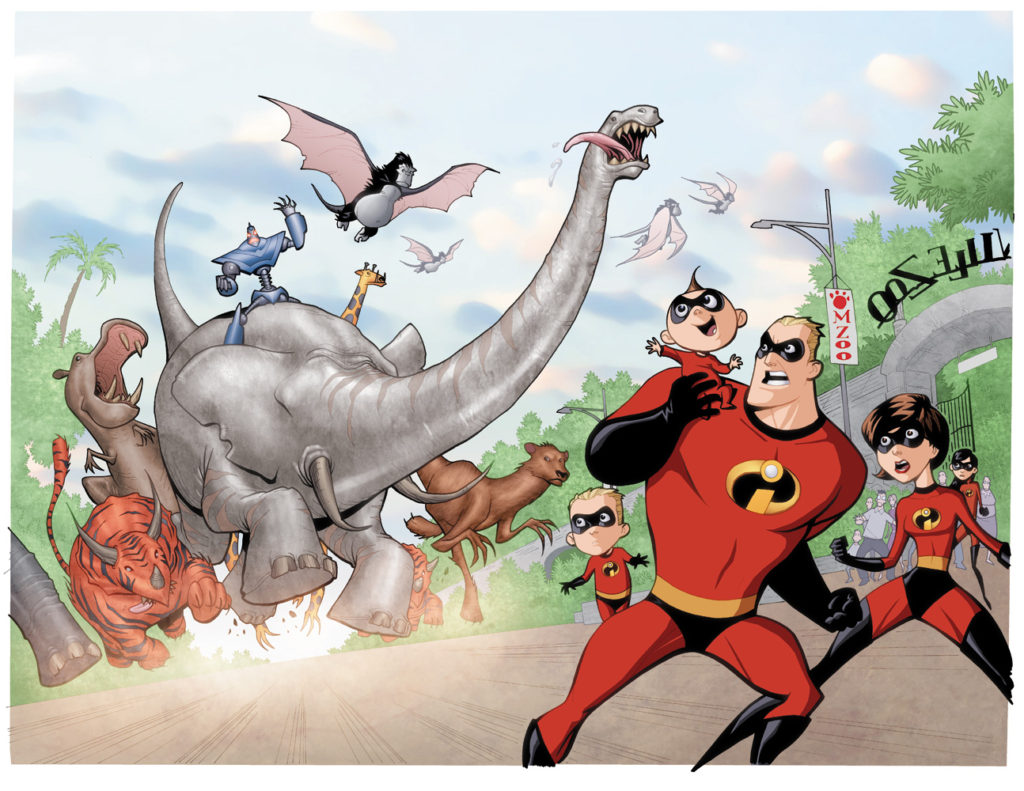 The Incredibles: Family Matters
Prolific comic book writer Mark Waid launches the Incredibles comic book universe with artist Marcio Takara. Originally a four issue limited series from comic book publisher BOOM! Studios.
The Incredibles: City of Incredibles
The Incredibles: Revenge From Below 
The Incredibles: Truth and Consequences
Writer Landry Walker takes over the franchise from this point forward, continuing to work with the art of Marcio Takara.