In today's Marvel Review, Comic Book Herald takes a look at a few pressing issues. Just how immortal is the Immortal Iron Fist? How did the character of Danny Rand make it out of the 70's Kung Fu craze in tact? Just how stunning are Kim Kardashian's curves? And most importantly: What makes for truly timeless art?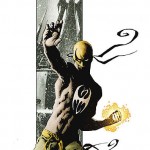 Comic Book Run: The Immortal Iron Fist (#1-14) – includes Volume 2
Publication Dates: Nov 2006–Apr 2008
Writer: Ed Brubaker and Matt Fraction   Artist: David Aja (and friends)
 CBH Score: 8.7
Support For Comic Book Herald:
Comic Book Herald is reader-supported. When you buy through links on our site, we may earn a qualifying affiliate commission.
Comic Book Herald's reading orders and guides are also made possible by reader support on Patreon, and generous reader donations.
Any size contribution will help keep CBH alive and full of new comics guides and content. Support CBH on Patreon for exclusive rewards, or Donate here! Thank you for reading!
Continuity Relevance?: Yes, minor.
Who Needs It?: Fans of Kung Fu. Anyone who's ever felt Iron Fist was underdeveloped. Readers who've always wanted full pages of hilarious Kung Fu techniques like "Bride of the Seven Spiders."
On Classic Art
I can see in my Dad's eyes that this time he really means it. "This one's a classic, guys. A classic!" he says excitedly as he pops in the original Star Trek season one DVD my brothers and I got him for Father's Day.
Every single time my Dad gets a look at the episode title he fondly recalls just how much of a 'classic' this slice of Star Trek really is. And he always means it. There's nothing watching the show now – a good 40 years later – could do to dissuade him from its classic status. He loves it through yeoman's tiny little skirts (maybe because of), ridiculous "the ship is in trouble everybody grab hold of something and shake!" scenes, and William Shatner doing all the things (or alien women) William Shatner does. To him the art is timeless.
The test of time has always been an interesting topic to me, particularly in the context of art. What is it about certain art – whether pop art, or Art with a capital noseturn – that forces critics everywhere to revere its 'timelessness'?
Timelessness is of course one of those hyper-vague buzzeuphimisms that tells you in no uncertain terms the following: "You should find this very, VERY important." In that sense, timelessness has the same critical lucidity as 'classic,' 'essential,' and 'canonical.' More often than not, when something is described as timeless, it's an admission that a lot of people liked the art a number of years ago and those people, along with a younger generation frequently susceptible to their interests, still really like the art now.
This isn't a bad thing and a lot of art that could be considered timeless – Shakespeare, Beethoven, Michelangelo, etc – is fairly appraised. That said, timelessness's overuse has created an immeasurable, nearly unreachable artistic status quo. What about pop art that is firmly rooted in time? Is it destined for critical failure?
The Timeless Marvel Super Heroes, In Under 5 Minutes
Marvel comic books play an interesting role in the art landscape (the fact that I'm calling them art should probably indicate what kind of deluded geek you're dealing with) in that they essentially have not stopped for 50 years. No other form of popular art has the kind of pure longevity that super hero comics bring to the table.
In large part because of this omnipresence, the likes of Spider-Man, Captain America and the Hulk are truly timeless (at least in our time). These characters are not fading away any time soon. As a matter of fact, as the superhero movie craze of the new millennium has shown, the interest level is growing.
There are others within the Marvel Universe that have not infiltrated mainstream consciousness in the quite the same way, though.
As you may have guessed, Iron Fist stands among them.
 Root of Kung Fu, Tree of Life
Iron Fist storylines began in the late 1970's when apparently Kung-Fu was all the rage. You really can't blame an entertainment industry for trying to graft onto the cultural movements of the time, but the danger from an artistic standpoint  is that the created product looks dated and preposterous within the coming years.
This is basically what happened to Danny Rand, the Immortal Iron Fist. Much like Luke Cage, his partner in Heroes For Hire born out of the blaxploitation craze of the 70's, Danny Rand was forever resigned to the realm of Kung-Fu castaway. Marvel's kept his character around their universe – let's face it, badass ninja's are always welcome in the Marvel universe – but he's never had much impact. Walk down the street and ask 10 people if they can tell you how Iron Fist is, and you'll get 10 variations on "No, but you can meet my mister iron fist if you don't get out of my way."
This was the situation facing Ed Brubaker and Matt Fraction when they took a shot on The Immortal Iron Fist. A perennial b-lister rooted firmly in a pop culture movement that an issue of Howard the Duck parodied as the fad was happening.
The Art of Immortalization
Saying the writing team of Brubaker and Fraction simply rejuvenated Iron Fist would be a bit like saying Kim Kardashian has identifiable curves.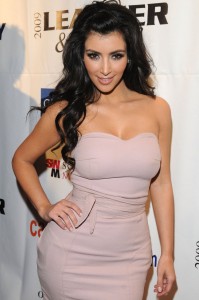 The writers take Danny Rand and move him onto the same realm as Tony Stark – except opposing the Civil War registration that sets the continuity for these comics. Rand is in the Stark/Bruce Wayne world of business elite by day, ass-kicker by night.
More importantly, in addition to giving Marvel readers at least some sense of who Danny Rand actually is (he's come across as nothing more than a relatively quiet fist in cameo appearances in major Marvel events and also Daredevil), the writers create a whole Iron Fist mythology.
This is, without a doubt, their masterstroke. You could make a logical case against the Luke Cage/Misty Knight dialogue in these books, but the only way to make Iron Fist truly immortal was to create a ranging, raucous mythos that migrates through the depths of time. And Brubaker and Fraction do this beyond a shadow of a doubt with things like The Book of the Iron Fist, and entire mythical cities that Iron Fist's kung fu must deal with.
In short, the writing team here captures the nugget of worth from Iron Fist's origins – the mystery, wonder and FUN of Kung Fu – and expand it into a world of their own.
It's this world more than anything, along with an infectious love of Kung Fu, that turns the Immortal Iron Fist into one of the best Marvel trade paperbacks a reader can pick up. I'm still not totally sold on Danny Rand as a timeless character on the plane of Peter Parker. But with an Iron Fist the Immortal Weapon that fights alongside the champions of the 7 Capital Cities of Heaven, Brubaker and Fraction have nailed something down that is actually damn near timeless: The pure joy of myth and legend. Ain't nothing like it.