What happens when a desperate Nobel Prize-winning hematologist with his own fatally rare blood disease has a crazy lab experiment involving bats and electroshock therapy? Well, if you live in the Marvel Universe, that's how you get a "living vampire"!
Ladies and gentlemen, meet Doctor Michael Morbius…
Something of a "cult fave" character for nearly nearly fifty years, Morbius has seen surges of popularity in times past – one fang as much in the horror/supernatural genre as the other is firmly planted in the world of superheroes. Indeed, he's had turns as a classic hero and villain as well as a tragically romantic anti-hero and the science-y support guy in the chair. Morbius is also set to feature in another solo ongoing series as well as a Sony live-action film.
The below comics recommendations are listed in chronological reading order, for a clear path through Morbius' comic book history. All this is to say, now's a great time to sink our teeth into some of Mikey's "greatest hits"- enjoy!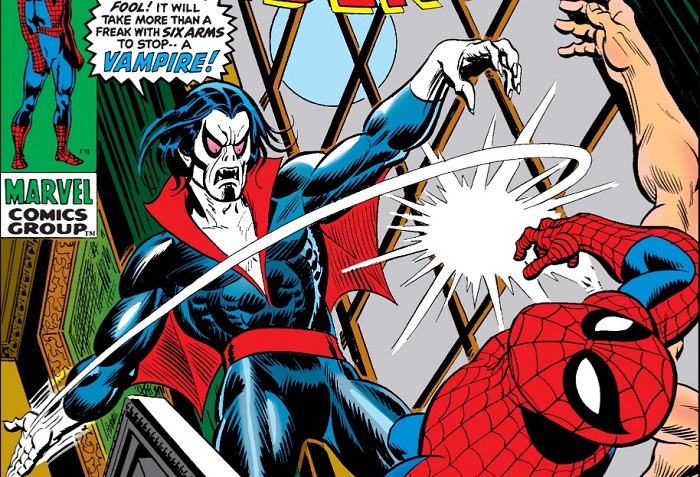 The Origin Arc (Amazing Spider-Man #101-102/ Marvel Team-Up #3-4)
Morbius has the distinction of being the first major Bronze Age addition to Spider-Man's rogue's gallery.  Furthermore, he is the creation of Roy Thomas and Gil Kane- during that hot second in 1971 when Stan Lee takes a brief vacation from Amazing. 
Support For Comic Book Herald:
Comic Book Herald is reader-supported. When you buy through links on our site, we may earn a qualifying affiliate commission.
Comic Book Herald's reading orders and guides are also made possible by reader support on Patreon, and generous reader donations.
Any size contribution will help keep CBH alive and full of new comics guides and content. Support CBH on Patreon for exclusive rewards, or Donate here! Thank you for reading!
Seeking to find a cure for the additional arms he'd accidentally grown, (now-literal) Spider-Man enlists the aid of Dr. Curt Connors, the former Lizard. Connors lends Spidey his summer home lab out on Long Island. Meanwhile, Michael's own tragic origin is unfolding on the water not far off the coast. 
It doesn't take long for these stories to collide, because, of course…
Doc Connors gets personally involved and has a Lizard reversion. Through this science monster three-way battle royale, it's somehow posited that an enzyme in Morbius's blood will rid Spidey of his unwanted extra limbs. Spidey procures a sample but he believes Morbius dead and drowned.
Some months later, the story picks up in the pages of Marvel Team-Up as Spidey is exhibiting weird, sickly symptoms from Morbius's blood (only maybe a week has elapsed in storytime). Morbius turns up alive and hypnotizes his young rescuer into serving as his underling. He's looking for an old colleague of his who could help cure his vampire-like condition.
Meanwhile, Michael's ex-fiance, Martine, gets the Fantastic Four involved as they begin their own search for this mutual associate, Dr. Jorgenson- who through no small coincidence just happens to teach at Peter Parker's school, Empire State University. Comics, people!
Professor X also "just happens" to know from Jorgenson from back in the day as well, so he deploys the X-Men to investigate the ESU brouhaha. This story is also notable for being one of those rare "between the gears" X-appearances after the cancellation of the 1960s run- weirdly accentuated by the team tackling the crisis in street clothes.
Anyway, Spider-Man is finally set right and Morbius is left comatose and immobilized in the care of the X-Men. It's the hint of a set-up that is never followed up on…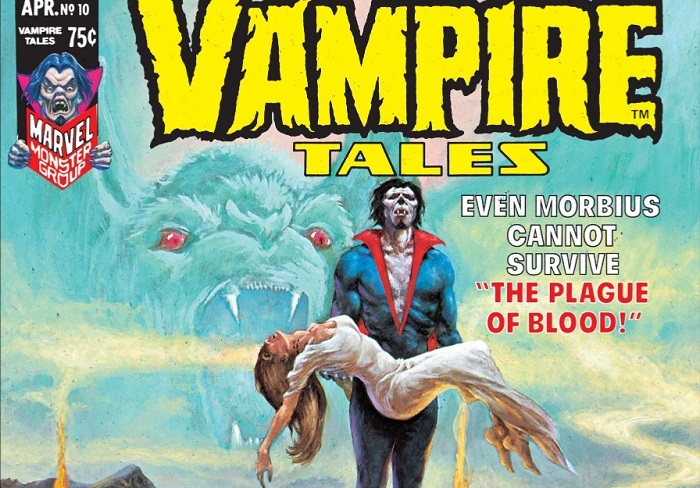 In 1973, Morbius launches in his own ongoing serial during the heyday of Marvel's oversized black and white horror magazines. While it's easy to qualify the shift in format as its own canon, these stories actually continue from previous continuity- Morbius at one point alluding to an alleged off-panel "escape" from the X-Men.
It's in these stories, though, that Morbius starts to become a much more complex and nuanced character. Throughout his origin arc, he's "hunted for his own good" so to speak and treated very much like a classic Marvel "science monster" (think: early Silver Age takes on the Hulk). However, during Vampire Tales, Morbius actually has more in keeping with Bill Bixby's haunted drifter-isms of the 1970s Incredible Hulk TV show. If anything, as these stories are published first, Morbius could technically be considered something of a spiritual precursor…
In any event, these shorts feature talent from luminaries such as Steve Gerber, Doug Moench, Tom Sutton and the acclaimed Black Panther Jungle Action team of Don McGregor and Rich Buckler.
Only caveat for this saga: the black-on-black caption-boxed text and grainy old paper stock reproductions can at times be something of an eye strain in the current digital upgrade. Maybe it's one of those things that can only truly be appreciated in tangible form.
Also, add/subtract points for Scooby Doo-esque cultural trappings of the early '70s at your own discretion…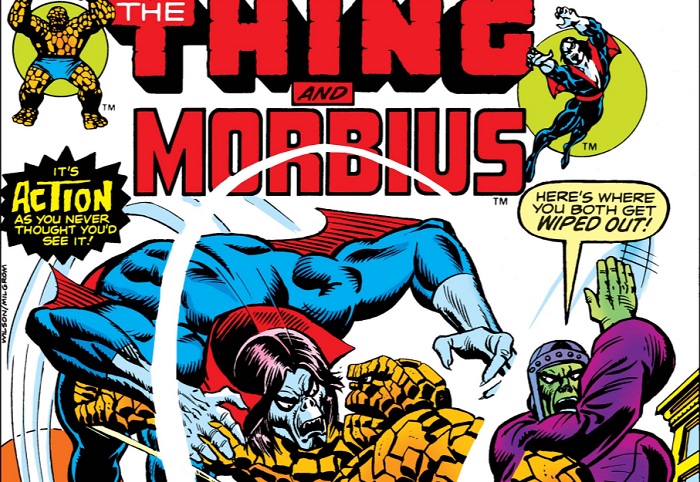 Marvel Two-In-One
Okay, it's only one issue but it's really the best available offering to display where Michael's at in the mid-70s. He makes other "here and there" appearances but mostly it's either dumb fights disservicing the emotive pathos accumulated in Vampire Tales or it's transparently pushing some kinda "Werewolf versus Dracula because…" editorial agenda.
And the stories of the day that might be considered the real ones to dial in on are sadly not available short of going hunting through longboxes.
So, it's a spontaneous reluctant team-up with the ever-lovin', blue-eyed Thing. No slight against Aunt Petunia's favorite nephew…
Quite honestly, 1976's Marvel Two-In-One #15
by Bill Mantlo, Arvell Jones and company is a textbook example of Marvel effectively using their "rotating character" books as a platform for resolving ongoing plotlines. Also fitting that Morbius, whose own saga nascently takes shape in Marvel Team-Up, should return to the format for yet another pivotal chapter.
Once the Thing and Morbius defeat Hank Pym's old adversary, The Living Eraser, Morbius uses the Eraser's interdimensional gauntlets on himself. In an act of selflessness, Michael banishes himself away from humanity in order to get a lock on his bloodlust.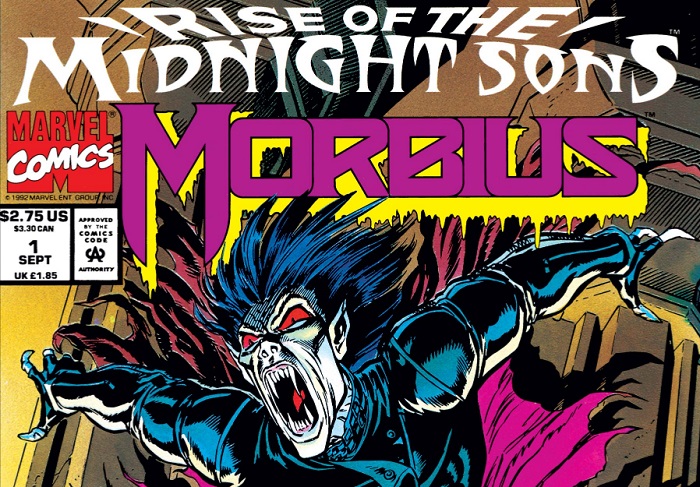 Morbius eventually returns from his self-imposed interdimensional exile and, for a time, is even cured of his vampiric blood disease. She-Hulk even defends him on a whole bunch of murder charges. He gets manslaughter, parole for good behavior and makes sporadic appearances in 1980s comics if the story calls for an expert in bloodwork (or Cat People).
Eventually, Morbius becomes a recurring support character in the pages of Doctor Strange: Sorcerer Supreme wherein he's reverted to his super-powered condition by a resurgence of actual, supernatural vampire activity. Sadly, this story too, is uncollected at the moment.
However, springing from these events, Morbius is given his own title in the early 1990s. And in true '90s fashion, what better way to commemorate such an occasion than a big ol' summer-long inter-title crossover! What could only make that bigger and better, you say? How about polybags with posters! Ah, yes- go big or go big. You are 1992…
Anyway, as Morbius establishes his new status quo as a grim and gritty kinda "Vam-Punisher"- preying exclusively on muggers and various other types of street hoods, there's a demonic outbreak in Manhattan. This forces a sustaining frenemy alliance overseen by Dr. Strange involving Ghost Riders old and new as well as Morbius and Blade.
Add/subtract points for severe industrial-goth 1990s trappings and outright nods/homages to NYC landmark institutions of the scene/day…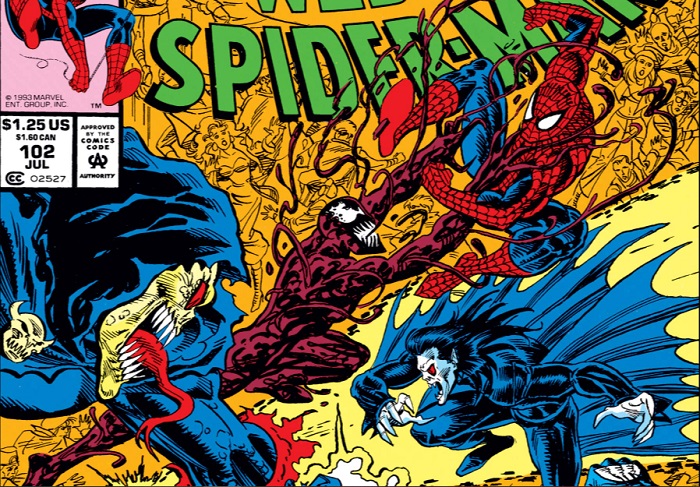 Despite running thirty-two issues, Morbius's ongoing title from the 1990s is largely uncollected and unavailable in digital format. However, as Midnight Sons displays, Morbius is quite capable as a team player when and if he wants to be- all of this in spite of the Sons' supernatural non-team, quasi-Defendery means of operating.
What better means of showcasing this "ensemble spirit" than having Michael stand shoulder-to-shoulder with his old adversary, Spider-Man? And that's exactly what he does.
Appearing in a majority of 1993's unrelenting eventacular, Morbius is such a fixture to this assembly of Amazing Friends that he's right back with the old gang again in the currently-unfolding spiritual sequel, Absolute Carnage, appearing as member of Iron Fist's "Lethal Protectors".
Of further note, Venom, Morbius and Carnage associate Demogoblin again tangle shortly thereafter in 1994's Venom: The Enemy Within
.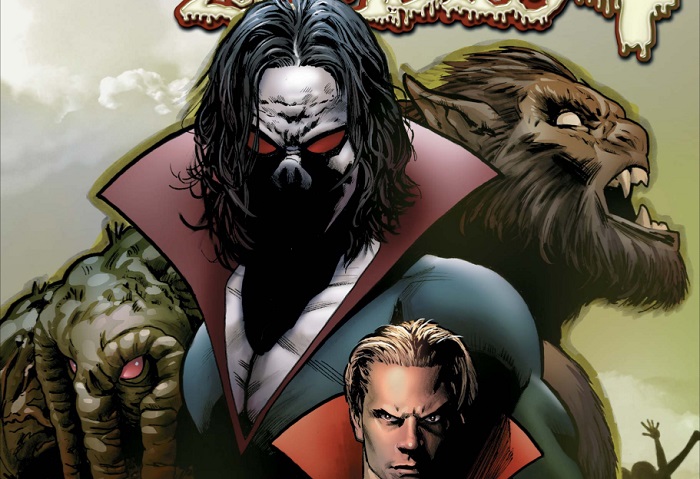 Taking advantage of the old "hero/villain" dichotomies being broken down in service of all superhumans operating as a registered government force, Morbius becomes a lab scientist for A.R.M.O.R.- the peacekeepers of all things interdimensional.
Just prior to the insanity of Marvel Zombies 3, advance scout Zombie-Morbius takes his Prime Universe counterpart hostage, pulling off an astonishingly accurate impersonation for an undead being.
Regular-U Morby eventually frees himself and taking it all quite personal, reforms a version of The Midnight Sons. In Marvel Zombies 4, the Sons (who actually have more in keeping with the Legion of Monsters) catch up with the escaping undead but in the course of the mission, Michael nearly science-blunders disaster from victory!
It's certainly a refrain in the Michael Morbius brand of heroism.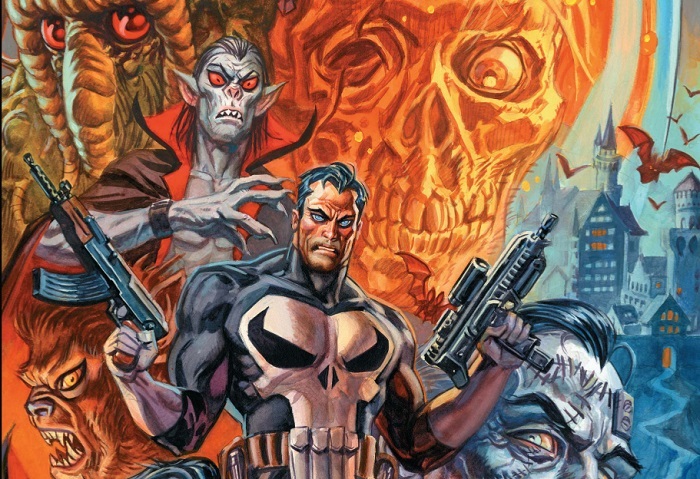 During the era of Norman Osborn's Dark Reign, the Punisher is placed on "The List" and is dispatched by the real Wolverine's dirtbag son, Daken- then operating as "Dark Wolverine". "Dispatched" as in completely bodily dismembered and decapitated. However, that is not to be the end of Frank Castle. Not if the good Dr. M has anything to say about it…
Operating out of a secret Monster Metropolis below the streets of Manhattan in the pages of Rick Remender and company's Punisher run, Morbius utilizes the supernatural Bloodstone artifact to grant re-animated life to the sewn-together… Franken-Castle!
Out of the initial story arc and the subsequent low-hanging pun mileage garnering the obligatory titular changeover, Morbius and his crew officially solidify as Frank's support cast: The Legion of Monsters. They even feature in their own mini-series but being looked upon as a figurehead for power and responsibility is something that seems to make Michael uncomfortable, so it's back into the shadows, the lab and a search for the cure.
No Turning Back (Amazing Spider-Man #688 to #691)
Eventually, Michael winds up back in Spider-Man's world- only this time it's operating out of the think tank right next door to Peter Parker's at Horizon Labs. Awkward…
Things really come full circle when it's revealed that Morby's main test subject is Curt Connors and that he's working on a cure for both their respective conditions.
In a four-part 2012 Amazing Spider-Man storyline, Morbius's new formula takes on unforeseen side-effects when the Lizard's psyche gets stuck in his human body. As retaliation, the Lizard triggers Morbius's vampiric bloodlust and publicly forces an act that Michael simply can't come back from.
In Spider-Man's eyes, Morbius is forever removed from pitiable, misunderstood science weirdo and becomes nothing more than a savage monster.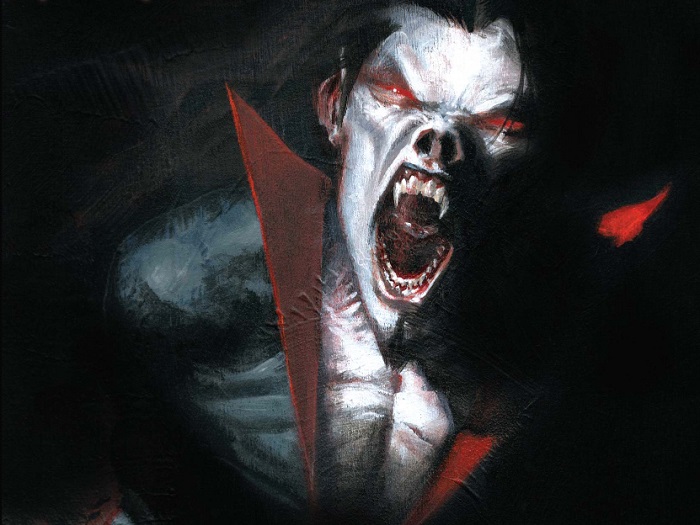 During Otto Octavius's bodyjacking ascendency as the Superior Spider-Man
, there is a breakout at the Raft island super-supermax. This only benefits the recently-incarcerated Michael Morbius.
Spinning-off directly from a "Point One" issue of Amazing Spider-Man, Morbius is once again given his own ongoing series. Running all-too-briefly for nine issues during 2013, it is predominantly the work of creators Joe Keatinge and Rich Elson. Otto even makes a guest appearance for two issues during the middle because inter-book synergy.
Although short-lived, this is perhaps one of the most concise examples of Morbius's complexities and quite possibly the best follow-through on the sympathetic character work that began all those years ago in Vampire Tales that never really translated to any of the other material. It also does a nice job of fleshing-out his childhood background and giving his origin a nice, modernized update.
However, the collection does feel like it gets the rug yanked out from it prematurely on the back-end but as Michael's saga has already demonstrated his is not a story so conveniently or quickly wrapped up.
Absolute Carnage: Lethal Protectors aside, he hasn't had too many memorable appearances in the past few years. As such, it's quite possible that the next ongoing could pick at these threads of unfinished business. Either way, it seems there's always going to be an audience just dying for another Living Vampire story to see the light of day and in that spirit- Make Mine Morbius!