Earlier this year I created The Marvel 52, a 1-story-per-week annual reading plan to take you through the Marvel universe. The guide's proved popular enough that I've been fielding DC requests ever since. Naturally I can't refuse!
Below you'll find "The DC 52" (not to be confused with DC's New 52, or you know, just "52
"), the stories I recommend reading every week of the year for a killer DC Universe catch-up and education. The obvious caveat is that there are (of course) more than 52 good stories in the history of DC Comics! You can find more expansive guides on Comic Book Herald in my DC reading orders section.
This guide is intended to provide an extremely manageable reading plan that covers as much of the high quality essentials as possible. I also intend to cover a wide span of DC's timeline, from the Golden Age to present day. Admittedly, though, there's a bent towards more modern comics, which will be the preference of most readers.
Like the Marvel guide, I forced myself to avoid Omnibus editions in order to keep the reading less intense and because apparently I like an insane challenge (also, I already have a DC Omnibus guide!). Otherwise, all collections should be available digitally via the likes of Comixology or Hoopla Digital, and in print wherever comics are sold.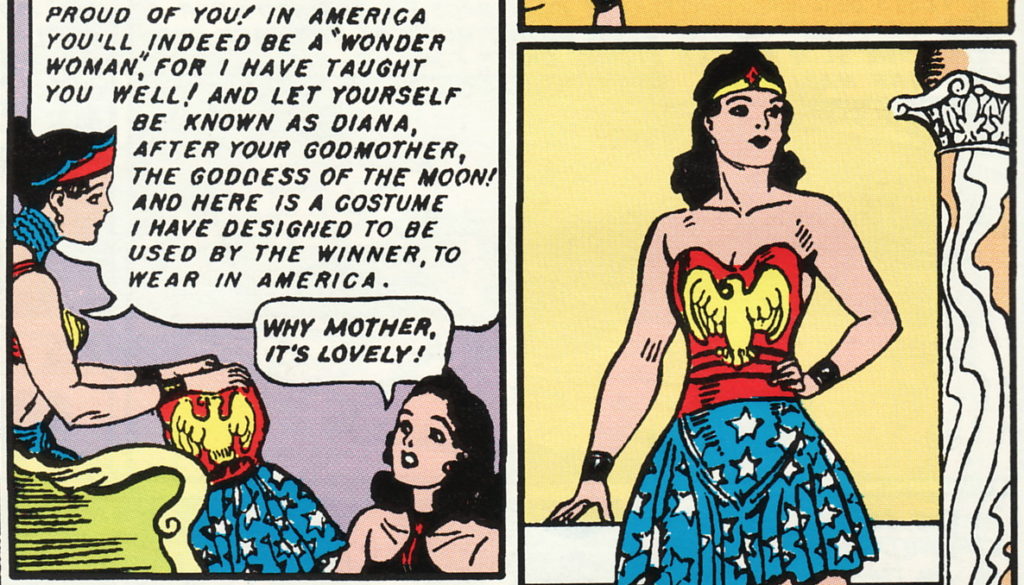 1) Superman: The Golden Age Vol. 1
Support For Comic Book Herald:
Comic Book Herald is reader-supported. When you buy through links on our site, we may earn a qualifying affiliate commission.
Comic Book Herald's reading orders and guides are also made possible by reader support on Patreon, and generous reader donations.
Any size contribution will help keep CBH alive and full of new comics guides and content. Support CBH on Patreon for exclusive rewards, or Donate here! Thank you for reading!
Collects: Action Comics #1-19, Superman #1-3 And New York World'S Fair Comics #1
2) Wonder Woman: The Golden Age Vol. 1
Collects: All Star Comics #8, Comic Cavalcade #1, Sensation Comics #1-14 And Wonder Woman #1-3
3) Doom Patrol: The Silver Age Vol. 1
Collects: My Greatest Adventure #80-85 And The Doom Patrol #86-95
4) Crisis on Multiple Earths Vol. 1 (Justice League of America)
Collects: Justice League Of America #21-22, #29-30, #37-38, And #46-47
Collects: Aquaman #40-48.
Collects: Batman #200, 203 And 210; The Brave And The Bold #75-76
Collects: Superman'S Pal Jimmy Olsen #133-139 And #141-148, The Forever People #1-11, The New Gods #1-11, Mister Miracle #1-18, New Gods (Reprint Series) #1-6, Dc Graphic Novel #4: The Hunger Dogs And Who'S Who: The Definitive Directory Of The Dc Universe #2-3, #6, #8-18, #20, #22 And #25
8) Manhunter
Collects: Manhunter #1 – #24
9) Joker "The Laughing Fish"
Collects: Detective Comics #475
Collects: New Teen Titans #1 – 8
11) Legion of Super-Heroes: The Great Darkness Saga
Collects: Legion Of Super-Heroes #284-296 And Annual #1.
Collects: Crisis On Infinite Earths #1 – #12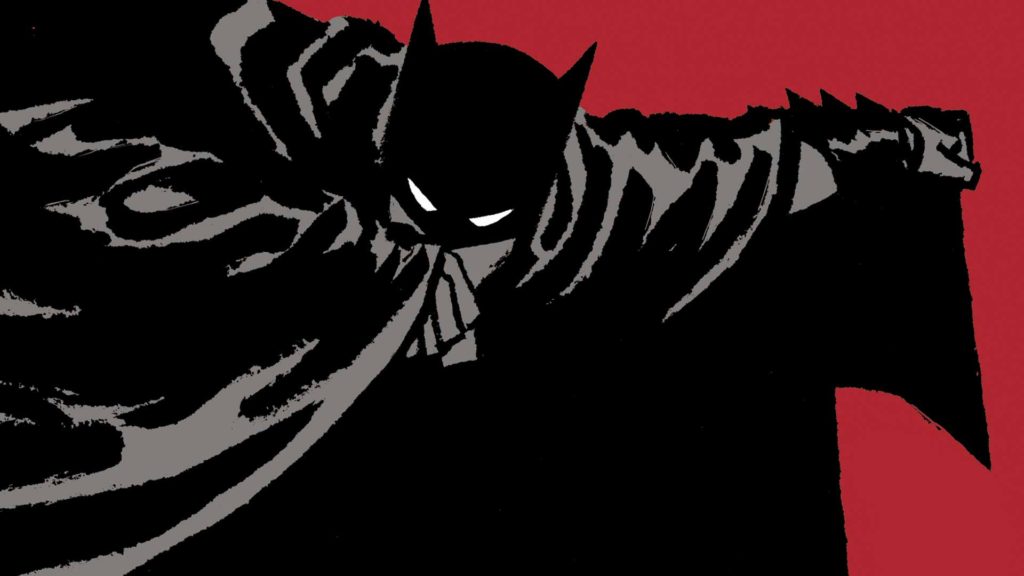 13) Batman Year One
Collects: Batman #404-407
14) Batman: Dark Knight Returns
Collects: Collects Issues #1-4.
Collects: Steel #1-6
Collects: Issues #1-24
Collects: Green Arrow: The Wonder Year #1-4
Collects: Issues #20-27
19) Whatever Happened to the Man of Tomorrow?
Collects: Superman #423 And Action Comics #583 Dc Comics Presents #85 And "For The Man Who Has Everything…" From Superman Annual #11.
20) The Killing Joke
Collects: OGN
21) Suicide Squad
Collects: Suicide Squad #1-8 And Secret Origins #14.
Collects: Animal Man #1-26 And Secret Origins #39.
Collects: #35-50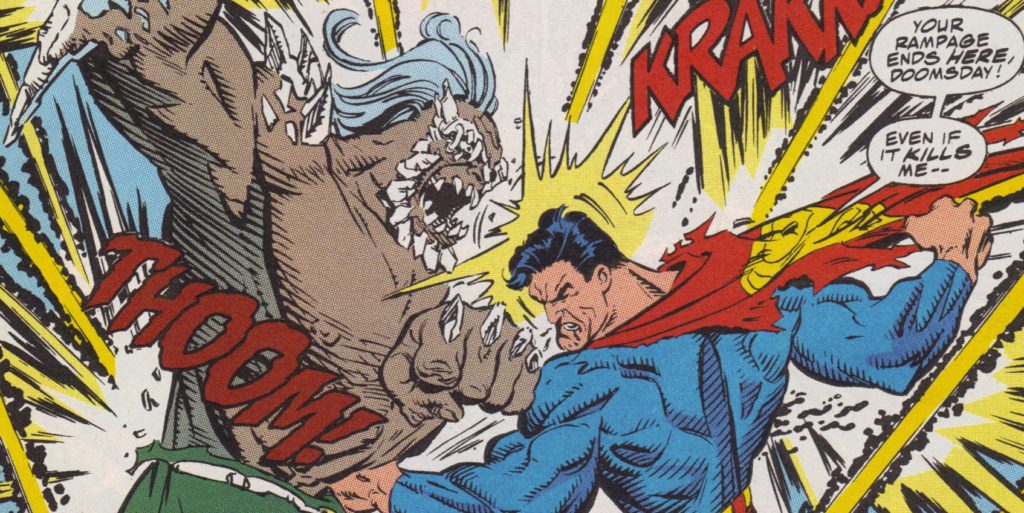 Collects: Superman: The Man Of Steel #18-19, Justice League America #69, Superman #74-75, Adventures Of Superman #497, And Action Comics #684
25) Knightfall
Collects: Batman #492-497 And Detective Comics #659-663
Collects: The Flash #62-68, The Flash Annual #4-5, The Flash Special #1 And The Flash Tv Special #1.
Collects: Issue #1-13
28) Starman
Collects: Starman #0 to #5
29) Hellblazer – Dangerous Habits
Collects: Issues 41-46
30) Kingdom Come
Collects: Kingdom Come #1 to #4
Collects: JLA #1-9
32) Geoff Johns JSA
Collects: JSA Secret Files #1 And JSA #1-15
33) Kurt Busiek Secret Identity
Collects: Superman: Secret Identity #1-4
Collects: Batman: The Man Who Laughs, Detective Comics #784-786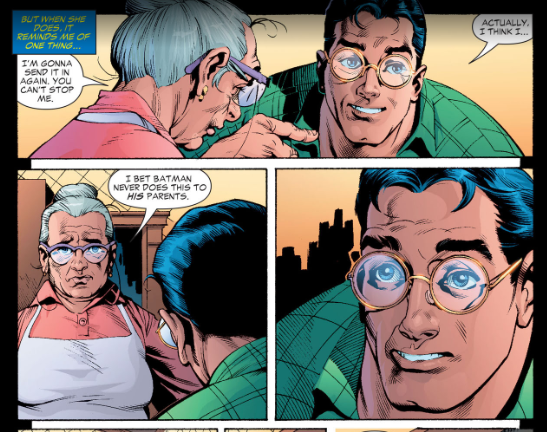 35) Identity Crisis
Collects: Identity Crisis #1-7
36) Hush
Collects: Batman #609-619
37) Gotham Central
Collects: #1-10.
Collects: Green Lantern Rebirth #1-6, Green Lantern Corps Recharge #1-5, Green Lantern #1-25, Green Lantern Corps #14-18, Green Lantern: Sinestro Corps Special #1, Green Lantern Secret Files 2005 #1, Tales Of The Sinestro Corps: Superman Prime #1 And Green Lantern/Sinestro Corps Secret Files #1.
39) Infinite Crisis
Collects: Day Of Vengeance #1-6, Day Of Vengeance: Infinite Crisis Special #1, Rann/Thanagar War #1-6, Rann/Thanagar War:Infinite Crisis Special #1, Dc Countdown #1, Omac Project #1-6, Omac Project:Infinite Crisis Special #1, Wonder Woman #219, Villains United:Infinite Crisis Special #1, Villains United #1-6, Infinite Crisis Secret Files 2006 #1, Infinite Crisis #1-7.
Collects: #635-641, #645-50 And Batman Annual #25
Collects: #1-12.
42) Secret Six
Collects: Villians United #1-6, Secret Six #1-6, Villians United: Infinite Crisis Special #1
43) 52 Vol. 1
Collects: 52 #1-26.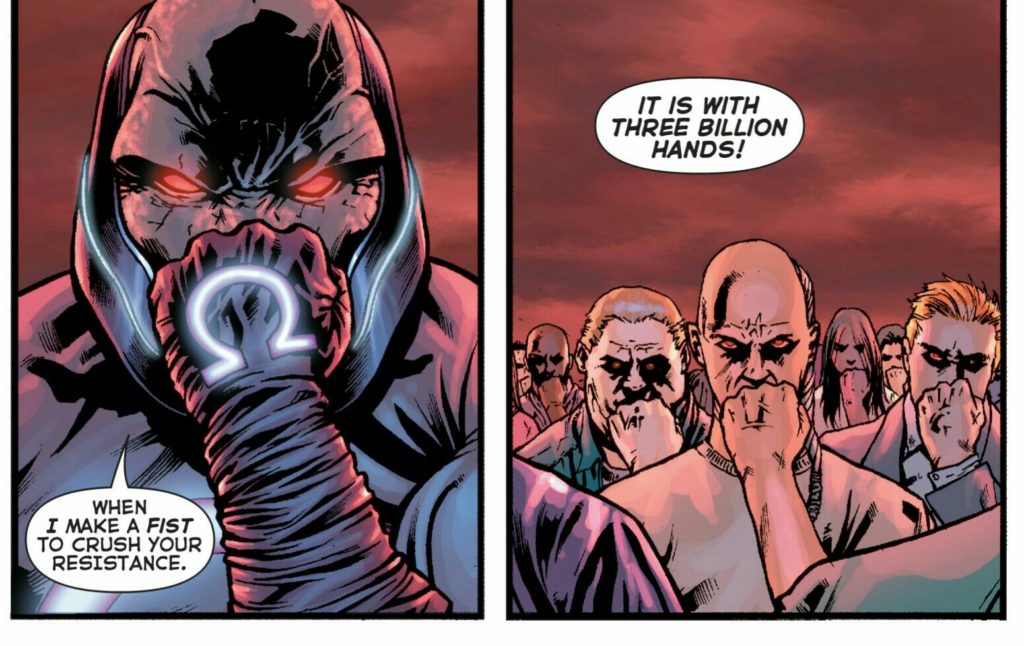 44) Final Crisis
Collects: Batman #682-683, Final Crisis #1-7, Superman Beyond #1-2 And Submit #1.
45) Grant Morrison Batman and Robin
Collects: Batman & Robin #1-6.
46) Flashpoint
Collects: Flashpoint #1 To #5
47) Court of Owls
Collects: #1-7 Of Batman
48) Multiversity
Collects: The Multiversity #1 And 2, The Multiversity Guidebook #1 And Multiversity Issues: The Society Of Super-Heroes #1, The Just #1, Pax Americana #1, Thunderworld #1, Mastermen #1 And Ultra Comics #1.
49) Grayson
Collects: #1-4, Grayson: Future'S End 1# And A Story From Secret Origins #8
Collects: DC Universe – Rebirth #1
51) DC Metal
Collects: Metal #1-6
52) Mister Miracle
Collects: #1 – #12