Marvel Generations connects the many heroic legacies of the Marvel Universe into one 10 issue anthology series. Although Generations has the feel of an "event" it's more of a thematic tissue, tying together characters who have shared titles or roles.
For example, in the first Generations issue released, Amadeus Cho (The Totally Awesome Hulk) teams up with Bruce Banner (The Incredible Hulk). Essentially it's a Marvel Team-Up between the old guard and the modern age.
Generations is time agnostic to a degree, with a brief reference setting things up at the tail end of Secret Empire but before Marvel Legacy.
Below you'll find all the related comics and the best reading order as you transition into the all-new Marvel Legacy.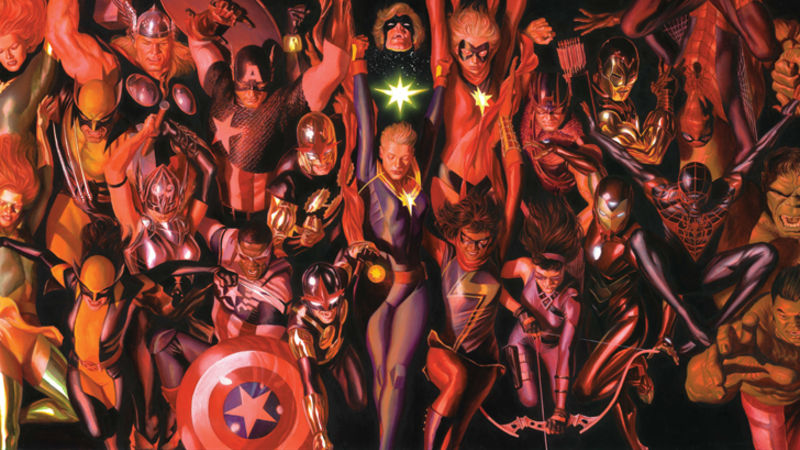 Marvel Generations Trade Reading Order (Collected Editions)
Generations
Previously: Secret Empire
Marvel Generations Issue by Issue Reading Order
Generations: The Strongest — Banner Hulk & Totally Awesome Hulk #1
Generations: The Phoenix — Phoenix & Jean Grey #1
Generations: The Best — Wolverine & All-new Wolverine #1
Generations: The Thunder — Unworthy Thor & The Mighty Thor #1
Generations: The Archers — Hawkeye & Hawkeye #1
Generations: The Iron — Iron Man & Ironheart #1
Generations: The Marvels — Capt Marvel & Ms. Marvel #1
Generations: The Americas — Captain Americas #1
Generations: The Spiders — Morales & Parker Spider-Man #1
Generations: The Bravest — Capt Marvel & Capt Mar-vell #1
Next: Marvel Legacy
Heroically Support Comic Book Herald!
If you like Comic Book Herald, and are able to donate, any small contribution will help keep CBH alive and full of new comics guides and content. Donate here! Or, support CBH on Patreon for exclusive rewards! Thank you for reading!