Which Marvel Comics won the year for every year of the 2010's? Since John and I are already defining the best comics of the decade, I'm approaching my Big 2 superhero specific lists a little differently.
Related Guides:
Best Marvel Comics From 1998 to 2015
It's a fun exercise in revisiting my favorites from the decade, as well as semantics of publication dates that lead to situations where a long-running series might carry over a story arc from year to year. Ultimately, though, I feel pretty good about the picks for each year, and have noted some honorable mentions where Marvel was having a good enough year that picking a "winner" was a challenge.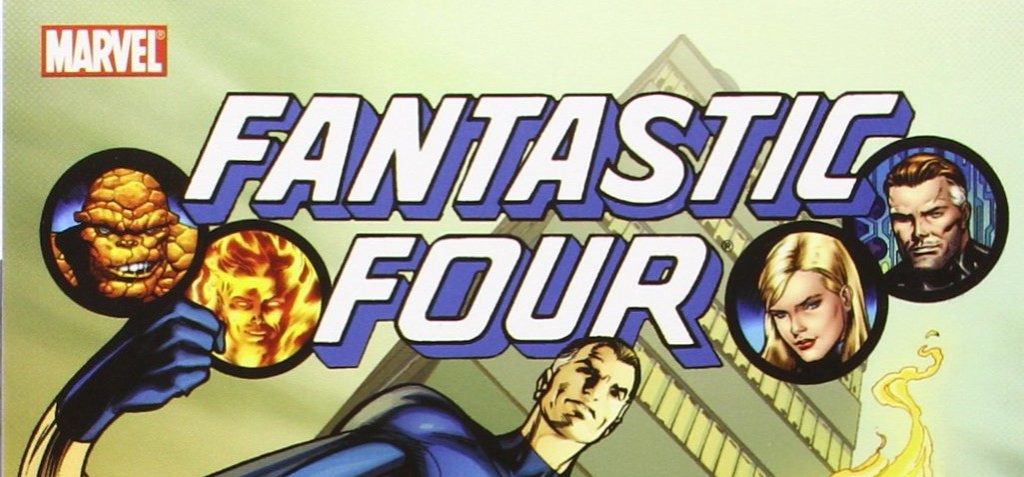 Year: 2010
Series: Fantastic Four
Support For Comic Book Herald:
Comic Book Herald is reader-supported. When you buy through links on our site, we may earn a qualifying affiliate commission.
Comic Book Herald's reading orders and guides are also made possible by reader support on Patreon, and generous reader donations.
Any size contribution will help keep CBH alive and full of new comics guides and content. Support CBH on Patreon for exclusive rewards, or Donate here! Thank you for reading!
Issues: #575 to #586
Creatives: Jonathan Hickman, Dale Eaglesham, Neil Edwards, Steve Epting, Paul Mounts, Rus Wooton
Up and coming writer Jonathan Hickman came into Fantastic Four and Secret Warriors with bold plans and big ideas, and both series quickly became two of the best in this period of Marvel. Hickman began on Fantastic Four, Marvel's first superhero mag of the Silver Age, with artist Dale Eaglesham in late 2009, so 2010 marks the first full year of storytelling. And what a year!
2010 nearly takes you through to the conclusion of the major "Three" arc that my non-comics reading Uncle managed to spoil for me during casual Christmas Eve conversation (forgive, but never forget). There's still a lot of good Fantastic Four to come after this point, including my beloved FF, but 2010 is a mission statement showcasing the first family at their best.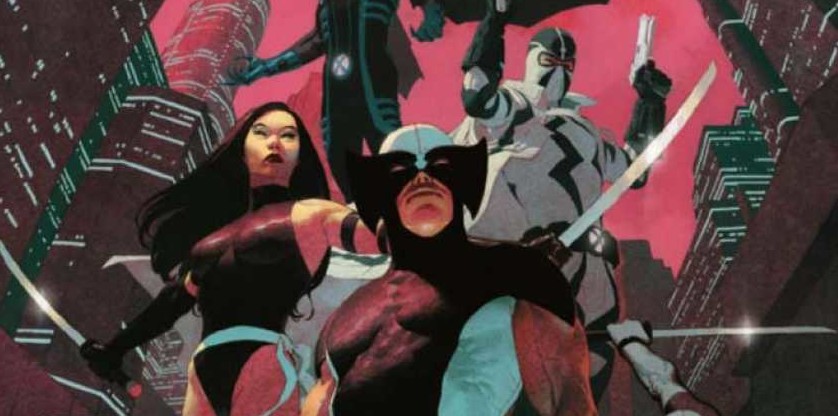 Year: 2011
Series: Uncanny X-Force
Issues: #4 to #19
Creatives: Rick Remender, Jerome Opena, Dean White, Mark Brooks, Philip Tan, Esad Ribic
Everything from Wolverine & the X-Men to Daredevil to Venom to the debut of Miles Morales felt like a contender until I realized exactly which issues of Uncanny X-Force count for 2011. The "Apocalypse Solution" spins into "The Dark Angel Saga" and Uncanny X-Force is a damn thrill ride like few other Marvel Comics can rival.
If you've never read "The Dark Angel Saga" before, I'm honestly excited for you, with Remender, Opena and crew riffing on The Age of Apocalypse for modern audiences. I'd say it's always a good time to sidle up to Wolverine, Deadpool, Psylocke, Fantomax, and Angel, but given the way these stories tend to play, maybe keep a safe distance while staring wide-eyed at their fate.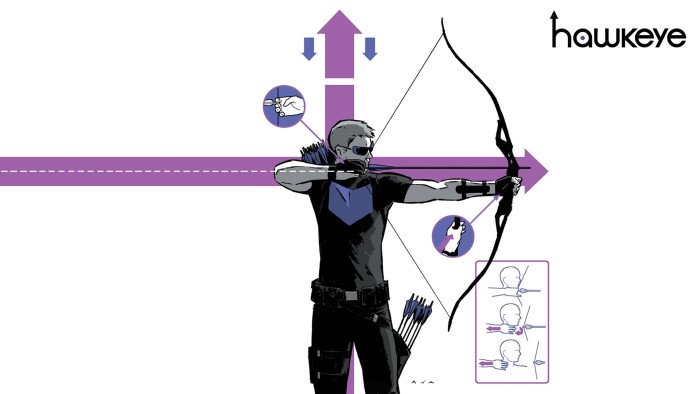 Year: 2012
Series: Hawkeye
Issues: #1 to #6
Creatives: Matt Fraction, David Aja, Annie Wu
It's easy to forget, but the chances of a Hawkeye series landing even inside Marvel's top 5 for a year are historically unlikely. Even that pales in comparison to the success of Hawkeye on a macro scale, igniting a trend of creator-owned vision with Big 2 superhero toys that provides the roadmap for a host of top picks in the coming years.
You can make a strong case that Hawkeye's first arc isn't even its best ("Pizza Dog" and all that west coast Kate Bishop goodness are still to come), but that just points out what a delight this entire run becomes. From "this looks bad" to "ready, Hawkeye" to "Hawkguy" to "Bro, lift with back, bro" Hawkeye has defined Clint Barton, Kate Bishop and flippin' Marvel solo titles for the forseeable future.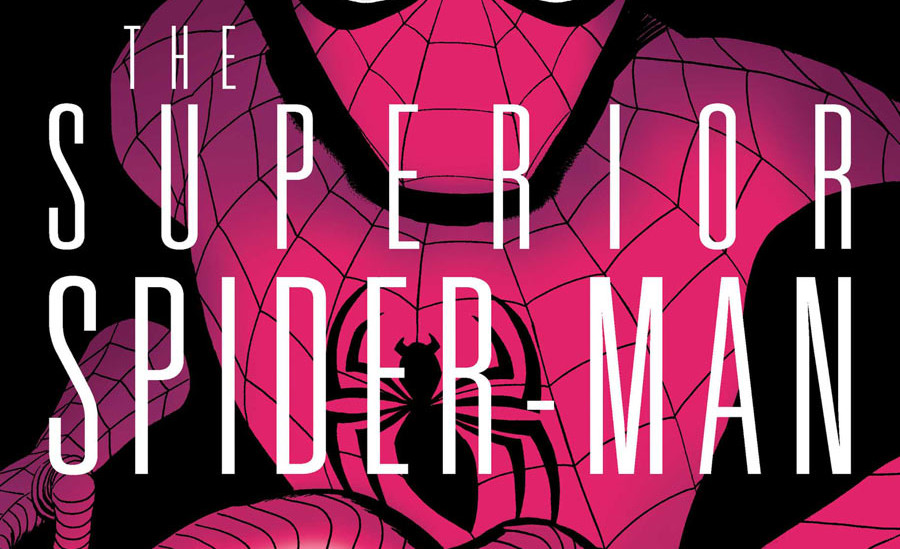 Year: 2013
Series: Superior Spider-Man
Issues: #1 to #24
Creatives: Dan Slott, Ryan Stegman, Edgar Delgado, Humberto Ramos, Guiseppe Camuncoli
2013 is a particularly challenging year to rank because both Hawkeye and Thor: God of Thunder really kick into gear with some of the best issues either fantastic series released. Still, I can't give the nod to anything other than the incredible twice-a-month explosion of everything we've known about Spider-Man comics since 1963.
I think part of what I love most about Superior Spider-Man is how instantly freeing the series becomes for Slott, Stegman and company. It's a chance to tweak the Peter Parker, Spider-Man formula just enough (while still very much rooted in that legacy) that everything feels fresh and full of energy.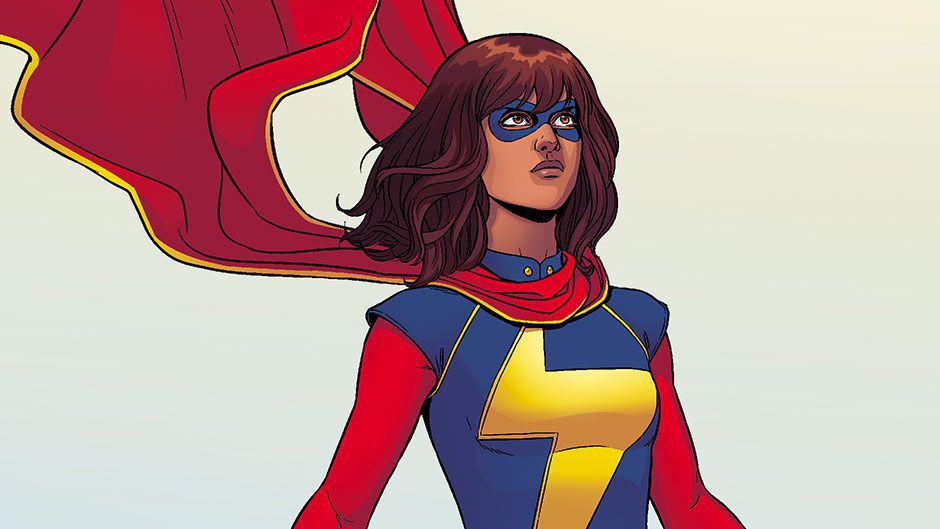 Year: 2014
Series: Ms. Marvel
Issues: #1 to #10
Creatives: G. Willow Wilson, Adrian Alphona, Ian Herring, Joe Caramagna
Kamala Khan is the only new character on this list, so don't let the legacy title fool you about the immensity of the feat Wilson, Alphona and editor Sana Amanat achieved in creating this series. Ms. Marvel captures the long thought destroyed magic of high school Peter Parker, through fresh perspectives and wonderful all ages humor.
I'll admit, a part of my soul aches putting any book over the first six issues of Moon Knight by Warren Ellis and Declan Shalvey, or The Superior Foes of Spider-Man. That's how good Ms. Marvel is!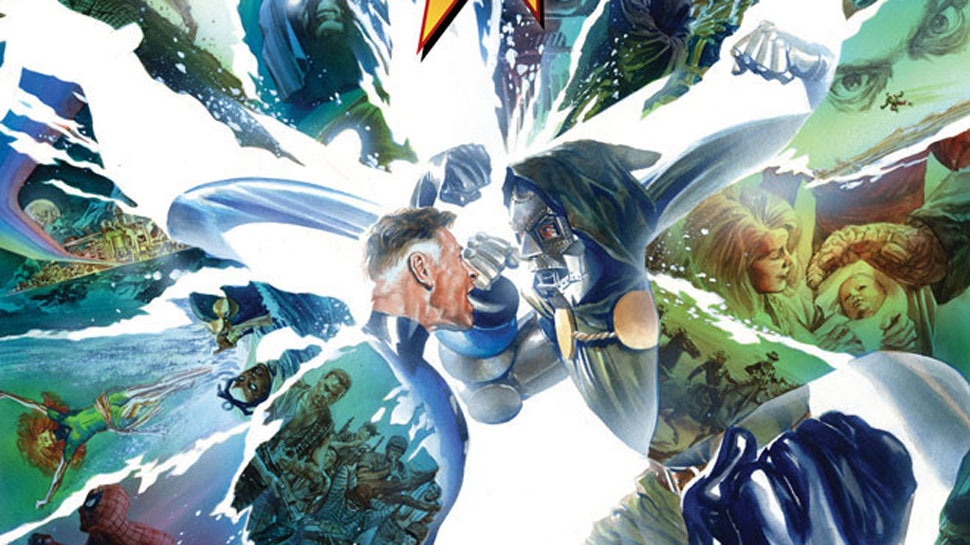 Year: 2015
Series: Secret Wars
Issues: #1 to #8
Creatives: Jonathan Hickman, Esad Ribic, Alex Ross, Chris Eliopoulos, Clayton Cowles
Secret Wars is my favorite comic book event of all time. It would be easy to say that's entirely because it's the culmination of years long planning Jonathan Hickman executed through Fantastic Four and his Avengers line, and that's certainly a huge part of what makes it tick.
I think the real reason I fell so hard for Secret Wars, though, is that all the tie-ins (the comic fans dreaded nemesis!) are attempted love letters to some part of Marvel Comics history. Yes, I love the main event issues as part of Hickman's Marvel-verse, but I also love the world that allows for creative oddities like Howard the Human and Weirdworld. Honestly, I haven't lost my passion for comics, but I'm not sure I'll ever be as swept in the world of Marvel as I was annotating every Secret Wars book as they came out! And at the end of it all, I was happy. Everything lives!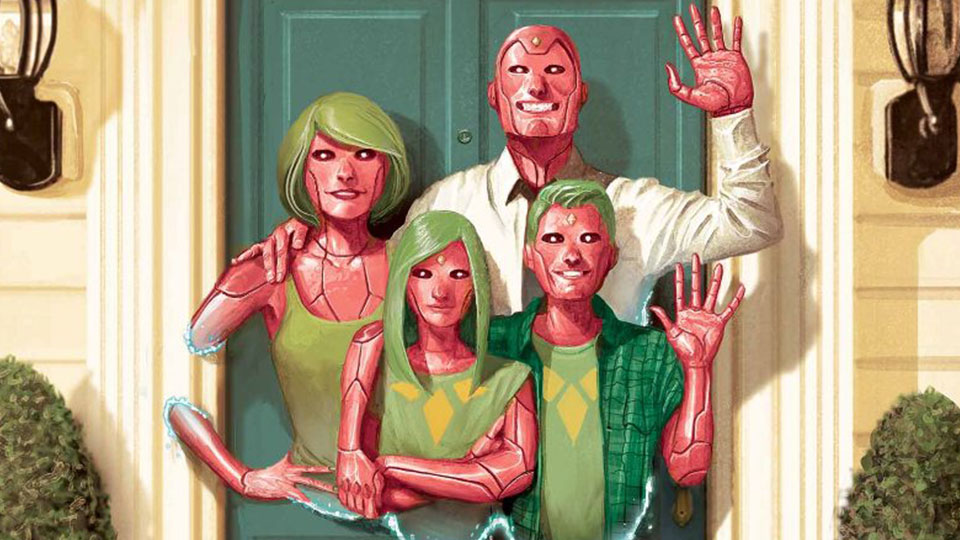 Year: 2016
Series: Vision
Issues: #3 to #12
Creatives: Tom King, Gabriel Hernandez-Walta, Mike Del Mundo, Jordie Bellaire
Tom King was on such a hot streak from 2015 through 2018 that even his drive-by Marvel book – literally the only Marvel work he's done to date after signing an exclusive DC contract – is one of the decade's best. Combined with the artistic excellence of Gabriel Walta and incredible Mike Del Mundo covers Vision follows the legacy of Hawkeye turning a supporting Avenger into the featured star only the biggest fans could have anticipated.
For my money, I don't love Vision as much as King's best work (Mister Miracle
) but it is strikingly close!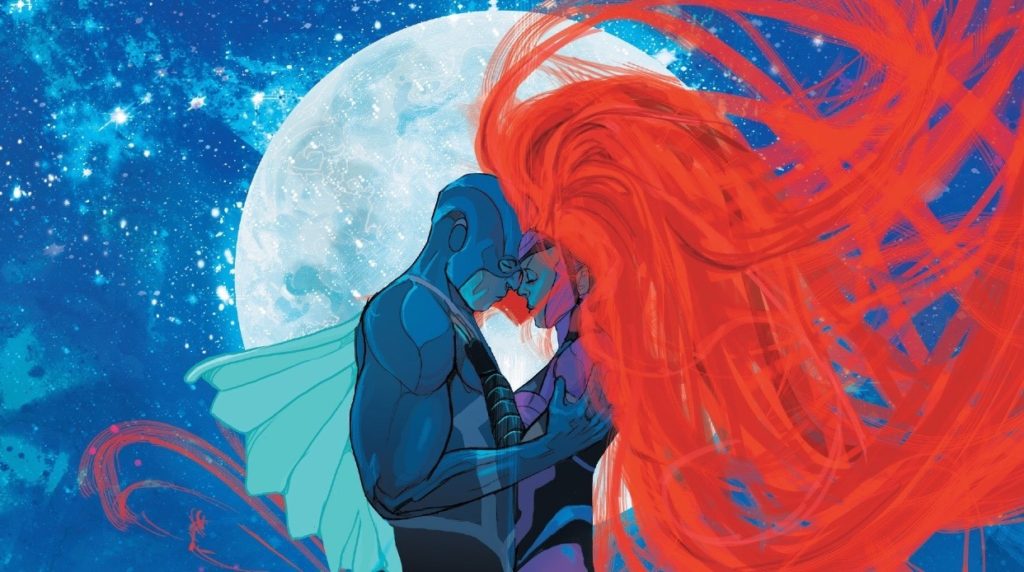 Year: 2017
Series: Black Bolt
Issues: #1 to #8
Creatives: Saladin Ahmed, Christian Ward, Frazier Irving
The last gasp of Inhumans corporate synergy before the ABC series murderized the franchise's potential was not supposed to be this damn good. Much like those unexpected solo titles I've already mentioned on this list, though, the freedom from expectations in a character like Black Bolt allowed Saladin Ahmed and Christian Ward to create something truly special. It's not every book that meditates on the prison-industrial complex while making Crusher Creel the Absorbing Man one of the most likable villains in the history of the publisher, but Black Bolt pulls it off with ease.
The excellence of Black bolt is almost a lock to become increasingly underrated as the years pass by, and Blackagar Boltagon reverts to his "_insert_cool_cameo_here_" status in the Marvel Universe. The stunning visuals of Ward's art in this comic, or Ahmed's poetry demand your attention, though.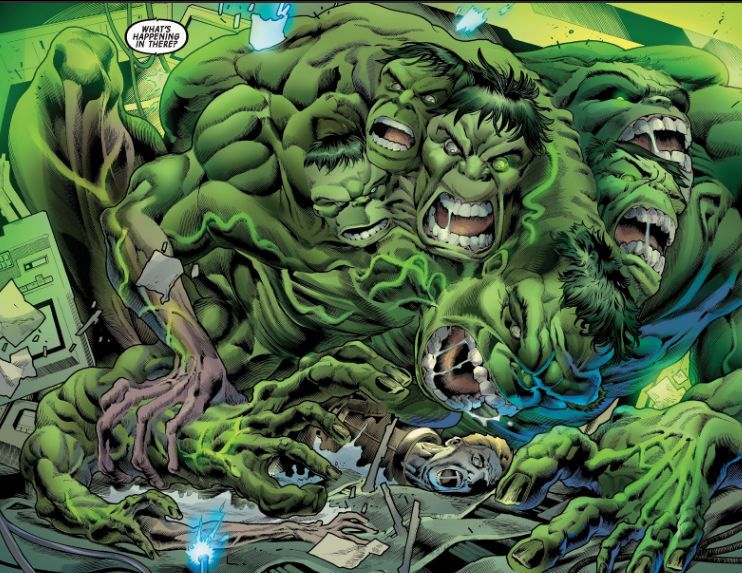 Year: 2018
Series: Immortal Hulk
Issues: #1 to #10
Creatives: Al Ewing, Joe Bennett, Paul Mounts, Ruy Jose, Cory Petit
There's a pretty good reason both John and I can't stop falling in love with Immortal Hulk. Ewing nearly took home the top spot in 2016 as writer of Ultimates, and on Immortal Hulk his tremondous appreciation for Marvel continuity is on full display, wielding history like a surgeon, carving out precisely what is necessary for a near perfect comic book.
Through all these best of the decades lists, you'll find readers trying to capture those titles that evoke the feeling of an instant classic. Immortal Hulk hits those notes within mere pages, and hasn't let up since its debut as part of Marvel's "Fresh Start."

Year: 2019
Series: House of X / Powers of X
Issues: House of X #1 to #6 / Powers of X #1 to #6
Creatives: Jonathan Hickman, RB Silva, Pepe Larraz, Marte Gracia, Jordan D. White, Tom Muller
As much as I love the ongoing X-Men rejuvenation by Jonathan Hickman, I do have to note up front that picking the twelve issue weekly House of X experience over Immortal Hulk is an insanely difficult choice. Ewing, Bennett and company have been on fire and somehow picking up steam with Immortal Hulk (particularly with the build to and execution of Immortal Hulk #25).
Nonetheless, the world-building, approach and experience of HoX/PoX is like nothing else in Marvel Comics this decade. Truly, it's the most engaged, enthused, and eager I've seen Marvel comic book fans about anything. My picks for the decade's best make it no secret I'm a huge Jonathan Hickman fan, and this X-Men event is the perfect collaborative environment where Silva, Larraz, Gracia and desinger Tom Muller's contributions are all felt working in harmony.