For the next 10 weeks, we'll be posting 10 selections from the upcoming CBH guide to the best 100 DC Comics since Crisis on Infinite Earths (1985). Once released, all 100 will be published together for one mega guide in general chronological order!
Picks 81 through 90 cover comics released DC's New 52 (2011) through DC Rebirth. We'll release the full list of selection criteria with the best 100 comics guide, but for now here are some caveats:
Although the books are numbered, this is not a rank! The books are listed in general chronology or by era, so readers could proceed from the first entry through to the 100th and move through time from 1986 to present day. If you want to see where these comics are ranked, check out the best comics of all time list!
The write-ups are the work of various writers across Comic Book Herald. That said, any weird picks are definitely the work of CBH editor-in-chief Dave, so please direct your befuddled confusion that way! And definitely provide some of your own favorites for consideration!
Without further ado, check out our picks for the best DC Comics to read!
Previously: The Best 100 DC Comics Since Crisis!
Creators: Steve Orlando, ACO, Stephen Mooney, Alec Morgan
Support For Comic Book Herald:
Comic Book Herald is reader-supported. When you buy through links on our site, we may earn a qualifying affiliate commission.
Comic Book Herald's reading orders and guides are also made possible by reader support on Patreon, and generous reader donations.
Any size contribution will help keep CBH alive and full of new comics guides and content. Support CBH on Patreon for exclusive rewards, or Donate here! Thank you for reading!
Issues: Midnighter #1 to #12
While DC's New 52 era Wildstorm Universe integration is generally an all-caps BAD IDEA, the fact that it spawned the incredible Midnighter solo series written by Steve Orlando honestly kind of saves the whole thing (as does the Midnighter and Apollo
mini that followed!). Midnighter can get cynically and incorrectly reduced to "Gay Batman," so Orlando and team are committed to fully fleshing out the hyper-violent, hyper-powerful vigilante, with as much insight into his love life, home life, and personality as his missions that lead to him punching out his own eardrums to avoid sonic hypnosis. Orlando's a master at crafting extremely masculine queer characters who defy lingering stereotypes, and Midnighter is a fantastic fit among his work on the subject.  — Dave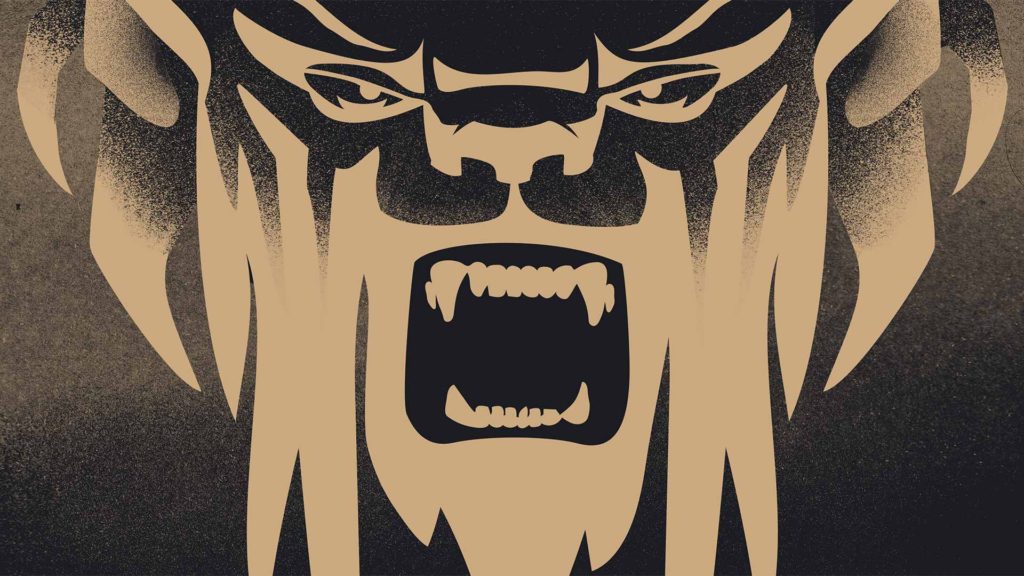 Creators: Tom King, Barnaby Bagenda
Issues: Omega Men #1 to #12
Post-9/11 Star Wars. That's it. That's pretty much all you really need to know about this book, apart from the fact that it's actually good, and not messy like The Prequels. Playing Kyle Rayner as the American Interventionist, in the Space Middle East that is The Vega System, the entire text is informed by writer Tom King's own experiences in Iraq, and ends up a critique of US Interventionism, the messiness of war, the cyclical nature of violence. Rooted in King's fascination with Alan Moore and Watchmen, the work is a 9-panel grid text, mimicking many of the storytelling techniques, right down to the end quotes.
A formalist revamp of The Omega Men, it works as both the first and last story of the team, boasting propaganda poster-esque covers to Encyclopedia Galactica entries. This is proper DC Cosmic, it's hard sci-fi, it's about what war really is and does. — Ritesh Babu
Creators: Mark Russell, Ben Caldwell
Issues: Prez #1 to #6
Have you ever read satire so real and biting, you almost watched it come true just months later, almost akin to prophecy? That was Prez. Mark Russell is a well known name now, having risen up with Flintstones
, which everyone's aware of. But the reason Flintstones exists is because of this book. Prez was a reboot of an old Joe Simon (Captain America co-creator) concept, about a kid president. It was meant to be a 12-part serialized satire. It unfortunately died at 6. This led to Russell opting for a strict one-and-done condensed storytelling approach, given his work could die fast like this one, leading to Flintstones.
But despite its fate, it remains a terribly funny, haunting, and alarmingly accurate look at an America controlled by cruel corporate overlords and murderous politicians with no values, as conservativism and idiocy reign about, and so much feels lost. — Ritesh Babu
Creators: Grant Morrison, Various
Issues: The Multiversity #1 And 2, The Multiversity Guidebook #1 And Multiversity Issues: The Society Of Super-Heroes #1, The Just #1, Pax Americana #1, Thunderworld #1, Mastermen #1 And Ultra Comics #1
Grant Morrison's epic, high concept, cosmic finale at DC Comics. Brewing for over half a decade, The Multiversity hit like a thundering revelation. If the prior Final Crisis
drew up the myth of a Fifth World, this book delivered. It's him in full Kirby mode. It's the man in his 50s, much like The King in the '70s, having done it all, returning with one big, final maelstrom of ideas, one giant monument of additive mythology. This is The Fifth World, and the ultimate cap-stone to everything he's done at DC, and in Big Two comics, with a murderous row of top talent.
It spans DC Comics, Marvel Comics, Astro Cities, and every superhero world ever made, and goes on further to make some more, and pits them against the ultimate eternal threat. A tremendous display of his range as a writer, able to pull off everything from Wagernian tragedy to Watchmen formalism, it's a multiversal trip you're likely to remember. — Ritesh Babu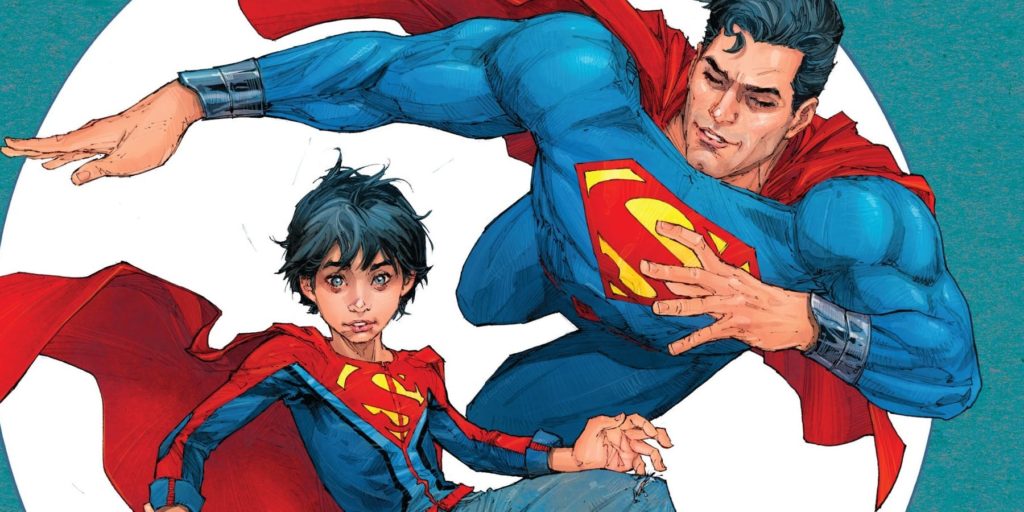 Creators: Peter Tomasi, Patrick Gleason
Issues: Superman #1 to #45
Superman is often referred to as 'your dad's superhero.' He is a hero that stands for truth and justice and is genuinely a strong role model in any young reader's life. Superman as written by Tomasi and Gleason makes this abundantly clear by seeing Clark Kent as a father, committed to his family with Lois Lane, and their 10-year-old son, Jon Kent. The series explores the idea of both what it means to be Superman, and what young superpowered Jon must keep in mind growing up. The stories ranged from small adventures of Jon learning to use his abilities, mixed in with grand epic scale Superman stories of old. — Mikayla Laird
Creators: James Tynion IV, Eddy Barrows, Alvoaro Martinez
Issues: Detective Comics #934 to #981
One of the most stale Batman stories for me is exploring the loss of Bruce Wayne's humanity as his hyper-fixation on his crusade against crime increases. We get it, Bruce, you're more bat than man, it truly is the dark knight of your soul, blah blah blah. That is why James Tynion IV's Detective Comics is such a breath of fresh air; it's about more than just dealing with Batman's past moral compromises and the chipping away of his soul, it's about how a new generation of heroes build upon his legacy to surpass him. Batwoman, Red Robin, and Clayface (in an enthralling new role as a hero) grapple with respecting the man who became Gotham's greatest hero while still realizing Gotham deserves better. Neither hagiography nor damnation of the Dark Knight, Tynion's Detective Comics feels clear-eyed and bold in its appraisal of Batman. — Zack Deane
Creators: Christopher Priest, Carlo Pagulayan, Ed Benes, Various
Issues: Deathstroke #1 to #50
As one of the very few DC Rebirth launches that actually stuck with a consistent creative team for the first four years of the era, Deathstroke has gone from "Best Book of the Year" praise to forgotten old favorite over the years. It was only three years ago that comics critics were hailing the incredible "Chicago" issue for its approach to tackling inner city gun violence. Did Deathstroke drop off that much in quality as it kept going, or did we all just take it for granted?
As usual, the truth lies somewhere in the middle, but it shouldn't cloud our appraisal of the distinctive narrative stylings of Priest, or the altogether unlikely way Slade Wilson became one of the absolute best ongoings in the entire DC Comics lineup for a solid era of their history.  — Dave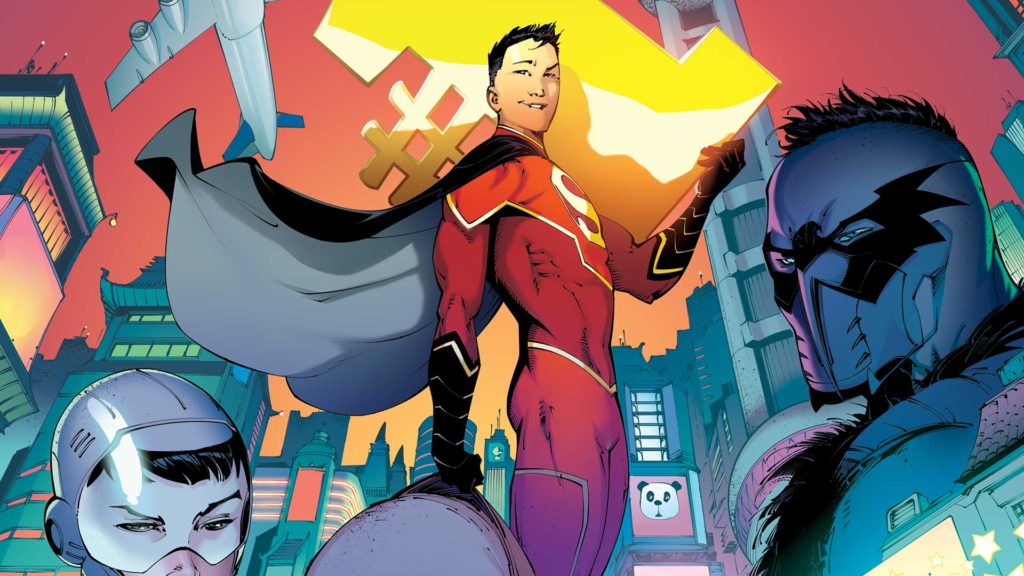 Creators: Gene Luen Yang, Viktor Bogdanovic, Billy Tan
Issues: New Super-Man #1 to #19
Gene Yang is brilliant. We know this. Gene Yang was screwed over badly on Superman by Eddie Berganza. We also know this. Thrown into terrible mandated crossovers on his first foray into corporate capes, Yang was given a raw deal. But then something happened. Jim Lee proposed he do a Chinese Superman. Not Chinese-American, but Chinese. Yang didn't want to. He hated the idea. But then he thought about it.
And then he did what Yang does: Make a brilliant comic. What you have is a devilishly clever, curious work that's about cultural conversations, how one culture informs another, how superheroes and politics intersect, and where the Superman falls into it all. But even as it is all that, while being an accessible exploration of the central DC ideas in a Chinese context, it's also one that mines deep continuity to take a look at yellow peril and other ugly parts of the publisher's past, going right back to Detective Comics #1. It's fun, it's honest, it's fresh, it's insightful, it's what Gene Yang does best. — Ritesh Babu
Creators: Peter Tomasi, Jorge Jimenez
Issues: Super Sons #1 to #16
What happens when you put Damian Wayne, the 13-year-old assassin son of Batman, with Jonathan Kent, the half-Kryptonian 10-year-old son of Superman? Super Sons teams up the kids of two of DCs greatest superheroes in adventures that are fun, energetic and embraces the youthful spirit of both characters. Missions often find the serious and commanding Damian frustrated by Jon's happy demeanor, and superpowered approach to the problem. Super Sons was short lived, but extremely entertaining and one that brings a smile to the face of its readers. — Mikayla Laird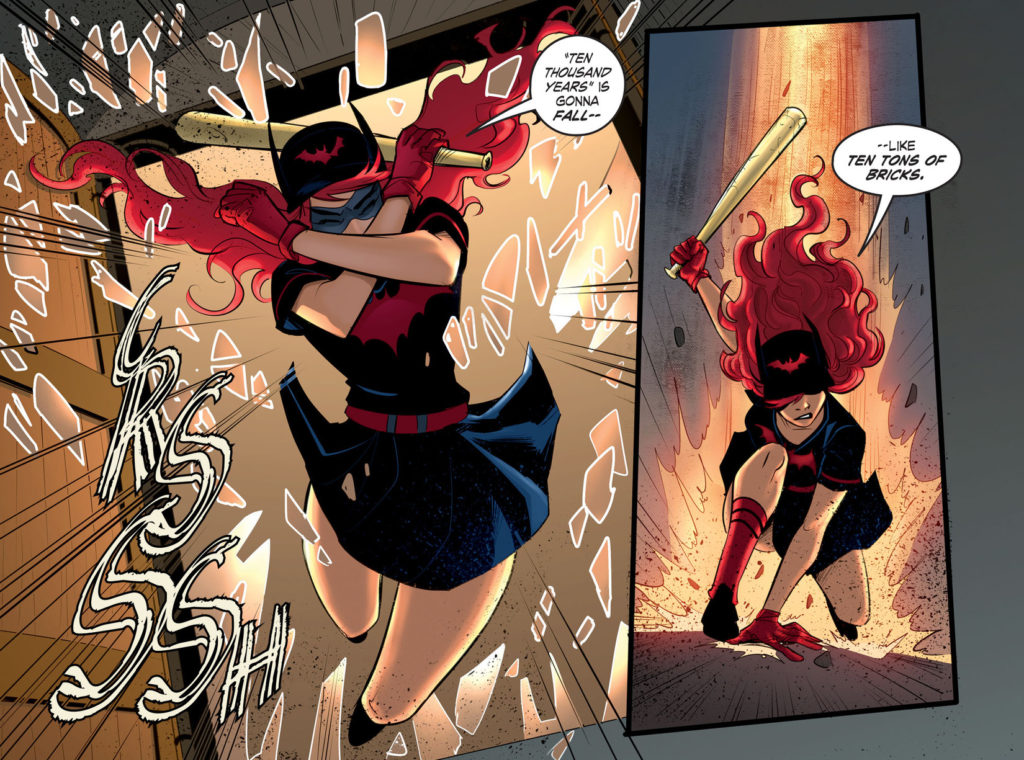 Creators: Marguerite Bennett, Marguerite Sauvage
Issues: Bombshells #1 to #33
Anyone who reads Big Two comics is familiar with the excitement of picking up a series with a compelling premise only to realize that the intriguing concept is the only noteworthy thing going for it, with no follow-through that takes the idea someplace great. Well, if you like the idea of reimagining the women of DC as 1940's American propaganda posters (think Rosie the Riveter as a superhero), I'm pleased to say that DC Comics: Bombshells, written by Marguerite Bennett, takes that fun concept and spins it into a unique and riveting Elseworlds story. In this WWII yarn, Kate Kane is a League-Of-Their-Own style major league baseball star (Batwoman as Bat Woman, get it?), Catwoman is a femme fatale straight out of a spy noir film, and Supergirl is the Soviets' secret weapon. With the right balance of winking fun and grounded storytelling, Bombshells is the promise of a great concept fulfilled.– Zack Deane