For the next 10 weeks, we'll be posting 10 selections from the upcoming CBH guide to the best 100 DC Comics since Crisis on Infinite Earths (1985). Once released, all 100 will be published together for one mega guide in general chronological order!
Picks 71 through 80 cover comics released in the late 2000's through DC's New 52 (2011). We'll release the full list of selection criteria with the best 100 comics guide, but for now here are some caveats:
Although the books are numbered, this is not a rank! The books are listed in general chronology or by era, so readers could proceed from the first entry through to the 100th and move through time from 1986 to present day. If you want to see where these comics are ranked, check out the best comics of all time list!
The write-ups are the work of various writers across Comic Book Herald. That said, any weird picks are definitely the work of CBH editor-in-chief Dave, so please direct your befuddled confusion that way! And definitely provide some of your own favorites for consideration!
Without further ado, check out our picks for the best DC Comics to read!
Previously: The Best 100 DC Comics Since Crisis!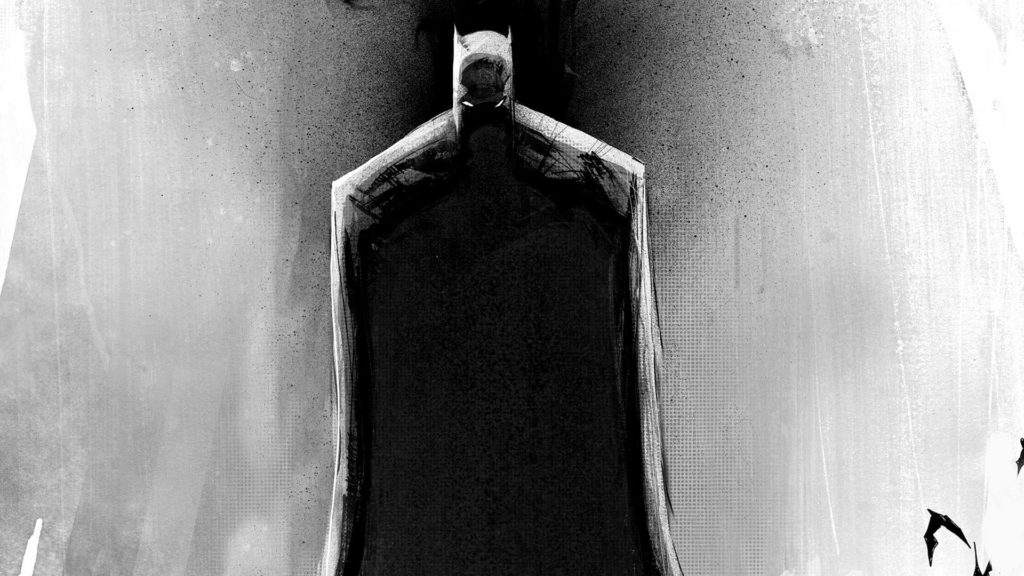 Creators: Scott Snyder, Jock, Francesco Francavilla
Support For Comic Book Herald:
Comic Book Herald is reader-supported. When you buy through links on our site, we may earn a qualifying affiliate commission.
Comic Book Herald's reading orders and guides are also made possible by reader support on Patreon, and generous reader donations.
Any size contribution will help keep CBH alive and full of new comics guides and content. Support CBH on Patreon for exclusive rewards, or Donate here! Thank you for reading!
Issues: Detective Comics #871-881
Lovecraft's Arkham was home to the disfigured, the cruel, the obscenely rich, and other forms of the criminally insane. It's inspiration is clear on Gotham, which could easily be described as an open-air asylum. Or a psychologist's maze. Black Mirror uses a city without Bruce Wayne to give fresh evidence of this. Dick Grayson takes on the mantle, leaving Jim Gordon to be the old soldier creating a split story. We feel Grayson's vertigo from seeing how Gotham reveals its true nature only to Batman. And we dread beside Gordon as he waits, never knowing when the next tragedy will drop but certain that, whatever comes, it will target his cursed family. And when the streets run red, both men must learn a single lesson: the worst fear is not the unknown, but the intimately familiar revealed as a lie. — John Galati
Creators: Grant Morrison, Yannick Paquette, Chris Burnham
Issues: Batman Incorporated #1-8 & Batman Incorporated: Leviathan Strikes! #1
"Batman, Inc." serves as the third act of Grant Morrison's time on Batman that spanned from 2006 through 2013 and by taking place after the author had established his larger-than-life Bat-God take on the character, it has the opportunity to be larger and more outlandish than ever. Here, after returning from a purgatorial trip through time and space (just go with it), Bruce Wayne decides that the only way to change the world is to go international and team up with the many heroes inspired by him over the years. While volume 1 acts as a series of mini-arcs that push Batman into new territories, volume 2 serves as the tragic culmination of everything that came before.
Morrison is an expert when it comes to playing with a character that will ultimately have to go on after he's done on the title. And here, the author, teamed with the meaty, bone-breaking art of Chris Burnham, uses the inherent necessity of putting Batman back in the toybox for the next writer as a source of tragedy. Batman is eternal, the ouroboros forever eating its own tail in pursuit of justice that can never be fully attained because this character needs to keep fighting to sell comic books. That can be a source of inspiration for readers, but what does it mean for a son who is suddenly far more mortal than his godlike father? These questions make "Batman, Inc." into an exploration of both the unlimited potential and tragic limitations of The Dark Knight. — Matt Draper
Creators: Greg Rucka, JH Williams III
Issues: Detective Comics #854-860
Yes, the Grant Morrison written era of Batman (and related titles) was thrilling for a wide, wide variety of reasons, but one of the biggest hooks was how it opened doors across the whole line, such as creating a space for Kate Kane, the new Batwoman, to take over Detective Comics in the hands of Greg Rucka and JH Williams III. Rucka is obviously a formidable talent in comics, one of the most consistent creators in the medium, but JH Williams III's stunning layout after layout is what makes "Elegy" stand tall with the all time greats. Factor in Kate Kane's queer sexual orientation, an absolute rarity in the DC Universe, and this salvo in Batwoman is absolutely essential to the history of comics. — Dave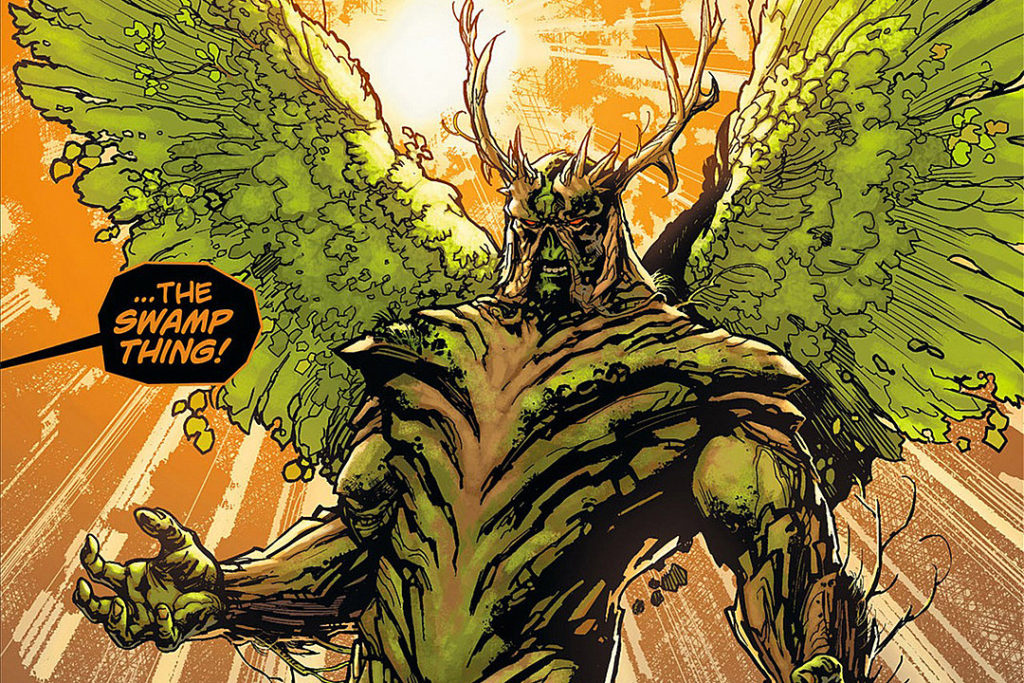 Creators: Jeff Lemire, Travel Foreman, Steve Pugh
Issues: Animal Man #1 to #29
Creators: Scott Snyder, Yanick Paquette
Issues: Swamp Thing #1 to #18
Over at Marvel, they have established a unique aesthetic that's come to be known as Cosmic Marvel, collecting a group of characters and concepts under something of a unified banner. I propose DC has done something similarly unique with the work of Scott Snyder and Jeff Lemire on Swamp Thing and Animal Man, respectively. Building on the work of the Alan Moore written run of Swamp Thing, they have made concrete the building blocks of life with The Green and The Red: real, physical spaces governing the push and pull of natural forces (along with The Rot, always a danger but a necessary evil).
These two series weave together the rich histories of the characters of Alec Holland and Buddy Baker into something vibrant and fresh, a mythology that is singular to DC. And while Snyder and Lemire are masterful storytellers, these worlds would not linger in the mind without the horrifying, gruesome art by Travel Foreman and Yanick Pasquette (for Swamp Thing and Animal Man, respectively). I can't imagine using the description "beautiful body horror" before seeing Foreman's creations, but his visceral (and I mean that literally) vision of The Rot has to be seen to be believed. — Zack Deane
Creators: Brian Azzarello, Cliff Chiang
Issues: Wonder Woman #1 to #36
Coming into ongoing DC Comics fresh as a daisy with DC's New 52, Wonder Woman by Azzarello and Chiang was exactly what I needed to sell me on the character. Or perhaps more accurately, to sell me on the world of the character. In particular, Chiang's designs of old fashioned Greek mythology inside the superhero landscape of the DC Universe was thrilling, whether talking about the dripping candle wax of Hades' head or the Donkey Kong 64 water level boss proportions of Poseidon. In retrospect I don't know how much this era of Wonder Woman really does for Diana (certain elements, like her true father, leave an increasingly sour taste), but it certainly sold me on a style I wasn't finding almost anywhere else in the New 52. — Dave
Creators: Scott Snyder, Greg Capullo
Issues: Batman #1 to #52
It may be lost to history, but when the New 52 started, it was Detective Comics – not Batman – that made all the headlines. That's the book that gave up the longest running serialized issue count, and to top that, featured the Joker cutting off his own face in the first issue (which, lol)! Of course by the time Court of Owls was over, it was quickly evident that not only was Batman the superior book, but the creative team-up of Scott Snyder and Greg Capullo was going to turn some damn heads.   — Dave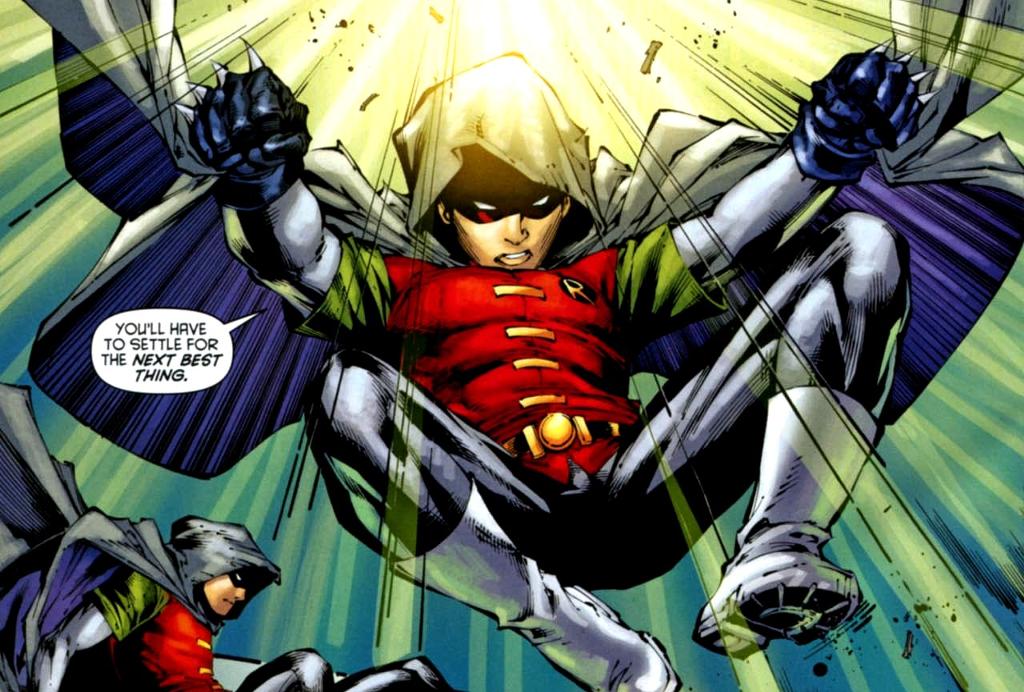 Creators: Peter Tomasi, Patrick Gleason, Andy Kubert
Issues: Batman and Robin #1 to #40, Annuals
Batman has had several partners in his journey to fight crime, however the challenge of working together has never been greater. Batman and Robin of the New 52 sees Batman teamed up with his own son, a young man brought up and trained to kill his enemies. Both father and son need to adapt to this new dynamic as well as learn from each other, even if neither is especially happy about the situation. The relationship between the two is one that grows and evolves over time, and Batman and Robin explores this in a very poignant, but lively fashion. — Mikayla Laird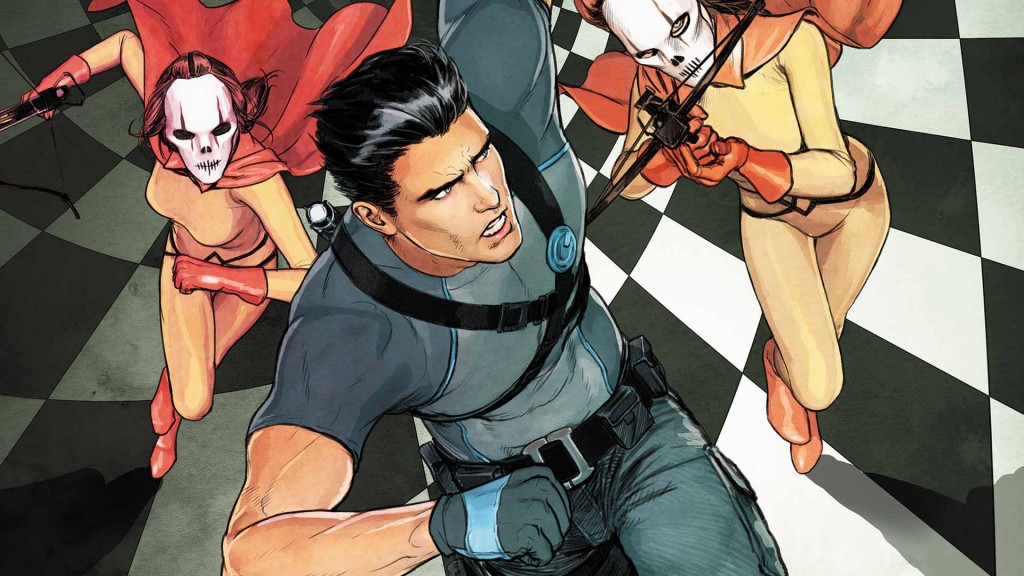 Creators: Tom King, Tim Seely, Mikel Janin
Issues: Grayson #1 to #20, Annuals
The true successor to Grant Morrison's Bat-Epic and era, this was the run that dared to push Dick Grayson where he'd never been before. Splice together Morrison Batman and Ellisian espionage of the Wildstorm world, and you get this beautiful, charming spy book. From Midnighters to Maxwell Lords to Katherine Kanes, there was no corner Grayson wasn't willing to touch.
It posited the bold question: What if Dick Grayson wasn't a lesser Batman in a lesser Gotham, but was instead a big, bold, narratively important figure in the DCU that was genuinely his own man? It pit the man known for his openness and lack of secrecy in circumstances that demanded he act against those instincts. From character conflict, turmoil, twists, sprawling mythology and big ideas, this was an ambitious, forward-facing title that had it all. Yes, even Dick Grayson's butt, as The Midnighter notes with a sly grin. — Ritesh Babu
Creators: Becky Cloonan, Branden Fletcher, Karl Kerschl, various
Issues: Gotham Academy #1 to #17
What happens when you mix together Harry Potter and Slice Of Manga and set it in the context of a grand superheroic shared universe? That's the crux of this wonderful title by Cloonan, Fletcher, brought to life by the terrific talents of Karl Kerschl. 
What is it like to be a student in Gotham, where Batmen, Clayfaces, and Robins are all real? What ancient horrors and mysteries lurk in the shadows? Is that professor just weird or is it a supervillain in disguise? Oh no, does that guy I like hate me?! Gotham Academy was very much an accessible, lovely entrypoint not only into the DCU, but superhero comics at large, catering to a YA crowd, and offering a diversification of the work seen in Big Two.
It ended, but its spirit endures. It was warm, smart, emotional, and full of joy. It's a book you can share with everyone. — Ritesh Babu