For the next 10 weeks, we'll be posting 10 selections from the upcoming CBH guide to the best 100 DC Comics since Crisis on Infinite Earths (1985). Once released, all 100 will be published together for one mega guide in general chronological order!
Picks 41 through 50 cover comics released in the late 90's through the very early 2000's. We'll release the full list of selection criteria with the best 100 comics guide, but for now here are some caveats:
Although the books are numbered, this is not a rank! The books are listed in general chronology or by era, so readers could proceed from the first entry through to the 100th and move through time from 1986 to present day. If you want to see where these comics are ranked, check out the best comics of all time list!
The write-ups are the work of various writers across Comic Book Herald. That said, any weird picks are definitely the work of CBH editor-in-chief Dave, so please direct your befuddled confusion that way! And definitely provide some of your own favorites for consideration!
Without further ado, check out our picks for the best DC Comics to read!
Previously: The Best 100 DC Comics Since Crisis!
Creators: Mark Weid, Barry Kitson, Tom Peyer
Support For Comic Book Herald:
Comic Book Herald is reader-supported. When you buy through links on our site, we may earn a qualifying affiliate commission.
Comic Book Herald's reading orders and guides are also made possible by reader support on Patreon, and generous reader donations.
Any size contribution will help keep CBH alive and full of new comics guides and content. Support CBH on Patreon for exclusive rewards, or Donate here! Thank you for reading!
Issues: Flash & Green Lantern #1 to #6
Few writers have mined DC's past to the extent Mark Waid has. Even fewer still have his wild encyclopedic understanding of that world. So fitting then that he tackles the two vital silver age icons handled and established as friends by John Broome in the 60s. A pseudo-successor to his and Kitson's JLA: Year One
, Brave and the Bold goes through the wild, weird history of The Flash and Green Lantern, Barry Allen and Hal Jordan, and mines for the heart amidst all the strange trappings of The Silver Age.

Accessible to newcomers, but reverent towards the old in a way that is pleasing for older readers, the book is, in essence, Waid's platonic ideal of superhero comics. Fun, quick, earnest and rooted in their history. — Ritesh Babu
Creators: Mark Waid, Howard Porter, various
Issues: JLA #43 to #46
The absolute unbeatable machismo of the man dressed like a bit took on new life with Morrison and Porter's first arc on JLA, where Bruce Wayne stands alone against the White Martian threat and keeps the League together. Writer Mark Waid doubles down on that ethos in "Tower of Babel," extending the thinking that the man who plans for every contingency would have all manner of weapons and plots at his disposal to keep the Justice League in check just in case. In Bruce's defense, heroes tend to get mindcontrolled or zombiefied every other story arc, so you can at least see where he's coming from. Obviously, Batman's anti-League protocols fall into the wrong hands (in this case, the Al Ghuls) and the relationship between Batman and the League takes a notable turn, playing through DC Comics for the remainder of the 2000's. — Dave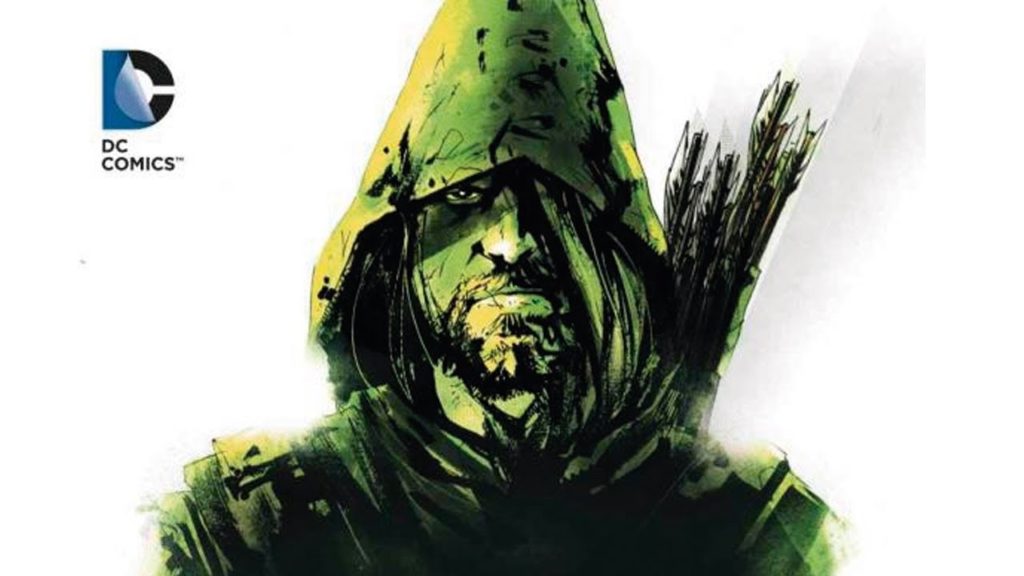 Creators: Andy Diggle, Jock
Issues: Green Arrow Year One #1 to #8
For anyone who hasn't seen LOST, the success of CW's "Arrow" (and the verse it spawned) can all be traced back to Green Arrow: Year One.  Andy Diggle and the artistic might of Jock combine to solidify Oliver Queen's modern island origins. For me, this was an incredible introduction to the work of Jock who has since gone on to incredible heights in collaborations with Scott Snyder (for example, Batman: The Black Mirror, or Wytches
). Incredibly, you can hand this 'Year One' story to just about anybody interested in the legacy of Oliver Queen, and watch them come away a newfound comic book fan. — Dave
Creators: Kevin Smith, Phil Hester
Issues: Green Arrow #1 to #10
Speaking of the Emerald Archer, heading into the 2000's, Oliver Queen was dead (literally) and directionless (editorially). Enter filmmaker Kevin Smith and artist Phil Hester, who put Ollie back on the map with an in-continuity revival that helps explain Green Arrow's place in the DC Universe through the ages, and sets the stage for the role the character can play in the new millennium. Smith's DC Comics writing definitely peaked with this story, but he gets a lot right introducing the Green Arrow to a new generation of readers. If you're on your "let's get into DC Comics starting circa 2000" grind, this is a solid choice. — Dave
Creators: Gail Simone, Ed Benes
Issues: Birds of Prey #56 to #108
Writer Gail Simone and frequent artistic collaborator Ed Benes didn't create the Birds of Prey, but ask any fan of the comic about the team and series, and they'll really without fail refer to the Simone era. This is where Barbara Gordon (Oracle), Dinah Lance (Black Canary), Helena Bertinelli (Huntress), and a rotating cast of interesting heroes, antiheroes and villains all truly come into their own as a unit. I don't know that I can overstate the importance of making an all woman superhero squad this damn cool, when even attempting such a thing was (and remains!) a rarity in the DC Universe. Whether you're a fan of the movie, or just looking for good comics, this run on Birds of Prey is a must. — Dave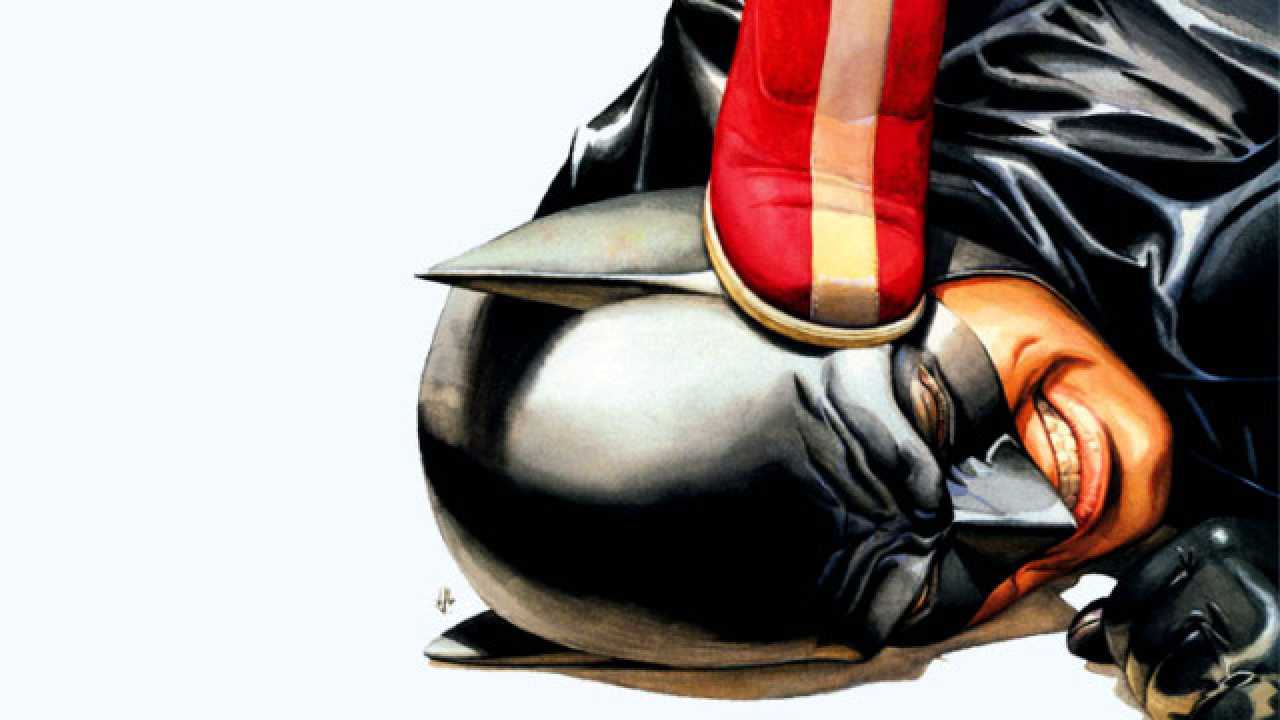 Creators: Greg Rucka, Drew Johnson, James Raiz
Issues: Wonder Woman #206 to #213
Greg Rucka is commonly known and understood to be the definitive modern writer for Diana, and this first run, which is what leads to his eventual second run, is a good showcase for why. His interpretation of Diana as a political figure, icon, and writer, surrounded by Kythotaur (no, not Minotaur) chefs who cook only delicious vegetarian food and Supermen who edit her manuscript, is one that strikes a chord and feels at once classical yet fresh, particularly for its period.

It's less of a straight forward superhero comic and more a thriller that's heavily political, with conservatives who lose their mind at Diana's progressivism to news show debates. It's a run that's messy, but yet also resonant in its messiness. You can't not love Diana, our Wonder Woman, coming out of this. Rucka understood the very essence, the soul of the character. — Ritesh Babu
Creators: Jeph Loeb, Jim Lee
Issues: Batman #609 to #619
Spend enough years reading too many comics and you'll find an encroaching realization that plenty of immensely popular works that you loved on your journey to getting into comics aren't particularly cool among the critically acclaimed and respected crowd. Hush by Loeb and Jim Lee is definitely one of those works. While ultimately it doesn't matter what other people suggest you should think about a comic (says the guy compiling a list of the 100 best!), I'm certain I couldn't read Hush now without sucumbing to the criticisms I've seen about the recycled "parade of villains" approach Loeb took from "The Long Halloween," or about the absolute inanity of the titular Hush as a Batman villain anyone should pretend to care about.
But when I read Hush in a library with as many comics as I could carry sitting in a stack next to me, voraciously reading one after the other as I rediscovered the joys of superhero stories? Oh yeah, Hush hit the damn spot. This is my favorite Jim Lee work of the 2000's, as he makes the entire Batman Universe completely his own, and it's the kind of story you can hand to anyone kinda interested in reading comics and hook them on the medium. That's tremendously valuable, critics be gosh darned! — Dave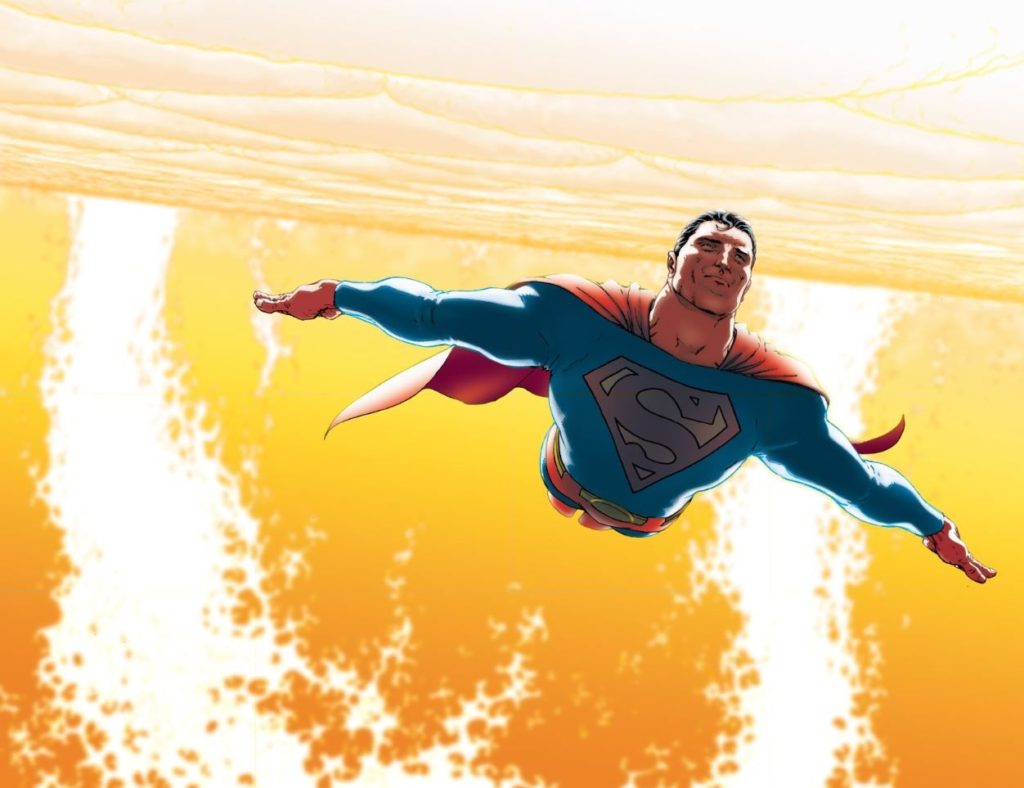 Creators: Grant Morrison, Frank Quitely
Issues: All-Star Superman #1 to #12
There's a fine line that separates the tender humanity of Superman with the character's super-sized mythology. And while the scope and scale of Grant Morrison and Frank Quitely's standalone miniseries "All-Star Superman" plays into The Man of Steel's mythological trappings, with the 12 labors of Hercules informing its structure, it's the humanity of the character that gives this story its emotional heft.
The death of Morrison's father a year prior served as the inspiration behind the central premise of "What if Superman had cancer?" But rather than falling into a fatalistic, disillusioned take on heroism, "All-Star" is all about one man making the most of every second of every day he has left. Of course, this being Morrison, there are plenty of metafictional moments centered on the nature of Superman as a timeless character and the structure of time, but it's the moments where Superman speaks to the human strength of the people around him, such as a now-iconic suicide prevention or a trip to a child's cancer ward, that makes All-Star a comic that understands all sides of its hero. In the end, Superman as a fictional creation is designed to inspire us to be better because, to quote Lex Luthor's humanist revelation at the end of Morrison's story, "It's all just us, in here, together. And we're all we've got." — Matt Draper
Creators: Ed Brubaker, Greg Rucka, Michael Lark
Issues: Gotham Central #1 to #40
What do Gotham Police do when Batman's not around?
That's the central premise of "Gotham Central," a police procedural by Ed Brubaker and Greg Rucka, with art by Michael Lark and a rotating stable of artists. With Brubaker and Rucka alternating on short arcs, Gotham Central is able to shift its focus to quite a few different characters, each with their own investigative cases and character arcs. This is grounded, gritty storytelling in Gotham at its best because the characters, storylines, and genre necessitate it. And when larger than life figures like Batman or any number of his villains suddenly show up, they feel larger than life and justifiably terrifying.
While Renee Montoya and Crispus Allen are the breakout stars of the title, with the Montoya-centric arc "Half a Life" earning acclaim and awards, a major part of the appeal of "Gotham Central" is its constant unexpected shifts from story to story. Brubaker and Rucka would both go on to further noir acclaim with "Criminal" and "Stumptown," but their passion for the genre is what gives "Gotham Central" its spark. Life on the Gotham beat is dark, unsettling, and unpredictable, but seeing its toll on the men and women trying to save the city stays compelling even when there's no bat in sight. — Matt Draper
Creators: Marc Andreyko, Javier Pina, Jesus Saiz, Michael Gaydos, various
Issues: Manhunter #1 to #38
While longtime DC fans may know Manhunter as Paul Kirk, perhaps from the fantastic 70's stories by Archie Goodwin and Walt Simonson, the 2000's set up Kate Spencer, district attorney and costumed street vigilante. Sure, it's very much DC's "Daredevil," but Kate is a very welcome addition to the universe, with Marc Andreyko, Jesus Saiz and collaborators crafting a deeply underrated run during the era of Identity Crisis. They certainly have their differences, but I definitely think of Kate Spencer along the same tier as Renee Montoya for additions of women characters in the 2000's that made the entire universe stronger, yet still find themselves not fully integrated in the year 2020. This run is a roadmap for how to make it happen. — Dave