For the next 10 weeks, we'll be posting 10 selections from the upcoming CBH guide to the best 100 DC Comics since Crisis on Infinite Earths (1985). Once released, all 100 will be published together for one mega guide in general chronological order!
Picks 31 through 40 cover comics released in the mid 1990's through the very early 2000's. We'll release the full list of selection criteria with the best 100 comics guide, but for now here are some caveats:
Although the books are numbered, this is not a rank! The books are listed in general chronology or by era, so readers could proceed from the first entry through to the 100th and move through time from 1986 to present day. If you want to see where these comics are ranked, check out the best comics of all time list!
The write-ups are the work of various writers across Comic Book Herald. That said, any weird picks are definitely the work of CBH editor-in-chief Dave, so please direct your befuddled confusion that way! And definitely provide some of your own favorites for consideration!
Without further ado, check out our picks for the best DC Comics to read!
Previously: The Best 100 DC Comics Since Crisis!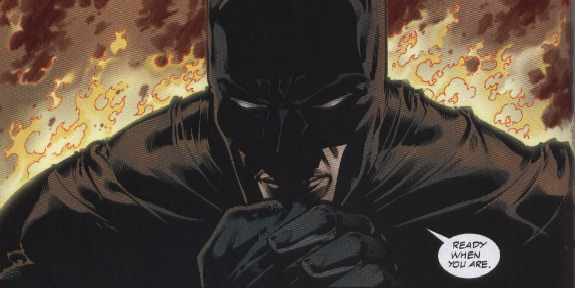 Creators: Grant Morrison, Howard Porter
Support For Comic Book Herald:
Comic Book Herald is reader-supported. When you buy through links on our site, we may earn a qualifying affiliate commission.
Comic Book Herald's reading orders and guides are also made possible by reader support on Patreon, and generous reader donations.
Any size contribution will help keep CBH alive and full of new comics guides and content. Support CBH on Patreon for exclusive rewards, or Donate here! Thank you for reading!
Issues: JLA #1 to #41
As much as I love Justice League International, and all its many quirks, JLA by Morrison and Porter is the book that demands DC's Justice League reflects the absolute core of the universe, with a central lineup revolving around Superman, Batman, Wonder Woman, Aquaman, Flash (Wally West), Green Lantern (Kyle Rayner), and Martian Manhunter. The quirks will certainly come (the comedic relief of Plastic Man, the surprise inclusion of Huntress), but this is a foundation built to matter. It's an all time great run, zipping between Martian invasions, Apokoliptan futures, World War III, and everything in between. If you haven't read a Justice League comic that really worked for you before, it might just mean you haven't read JLA. — Dave
Creators: Grant Morrison, Drew Geraci, various
Issues: Event/Crossovers
The Justice League are certainly a staple in the DC universe, but it's hard to believe that any of its members would expect the League to still exist in the 853rd century. As they are visited by their future counterparts, the Justice League are invited to the future in order to attend a ceremony marking the return of Superman. However, not all is as it seems, as the Justice League are separated across the solar system, as a conspiracy theory begins to unfold. Beyond its primary story, DC One Million also finds itself with a multitude of tie-in stories, fleshing out the future of the DC Universe.  — Mikayla Laird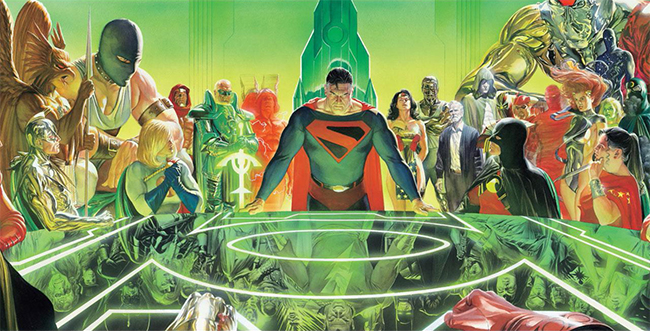 Creators: Mark Waid, Alex Ross
Issues: OGN
Don't let the wanton destruction and copious deaths fool you, Mark Waid and Alex Ross' "Kingdom Come" is actually a bold strike against the grim and gritty '90s. In this dystopian future, the classic heroes of DC Comics have grown old and out of fashion, replaced with lethal vigilantes. But when a retired Superman returns, the clash between young and old may destroy the world. Ross's hyper realistic paintings are on full display here with bold hero shots and scenes of titanic battles, but it's Waid's juxtaposition of the Book of Revelation and meta commentary on the comic book industry of the '90s that adds greater weight to a story of idealistic heroes changing and being tempted to fall. Seeing figures like Superman, Batman, and Wonder Woman come as close as possible to failing the morals that have shaped them for generations and then reembracing the hope that defines them ultimately makes Kingdom Come an inspirational story because of its edge of cynicism.
More than 20 years later, it still feels like DC Comics is living in the future shadow of Kingdom Come, guiding its way and standing as a bold critique against the publisher's tendency to make its heroes and readers suffer. — Matt Draper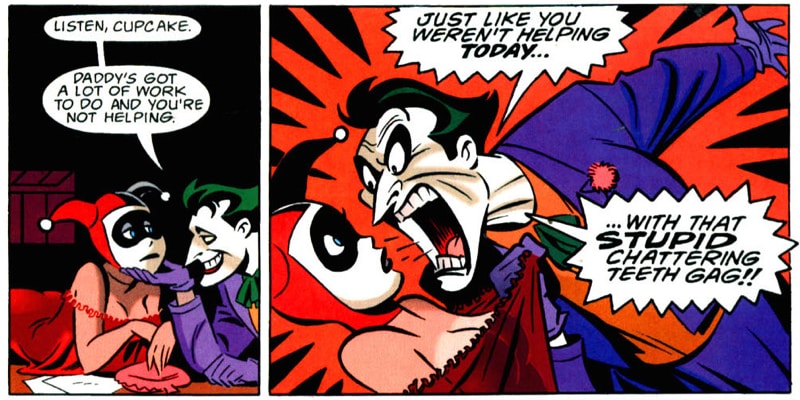 Creators: Paul Dini, Bruce Timm
Issues: Batman Adventures Annual #1-2, Batman Adventures Holiday Special, Adventures In The Dc Universe #3 And Batman Black And White #1
The origin from one of Batman the Animated Series most celebrated episodes, Mad Love shows a dark and disturbing side to the relationship between Harley Quinn and the Joker. Harley is desperate to help the Joker and see him smile, but every time she tries to help, he ends up pushing her away, usually out of a window. The relationship between Harley and Joker is front and centre as the story also acts as an origin story for Harley, reliving the events that put her in this situation. Mad Love is definitive in how it set the tone for Harley and Joker stories moving forward, especially when it comes to Harley's reimagining within DC Comics. — Mikayla Laird
Creators: Jeph Loeb, Tim Sale
Issues: Superman For All Seasons #1-4
One of the most important elements to a Superman origin story is how the world reacts to him. In For All Seasons, we see four phases of Superman's early development, mirroring the four seasons of a year. Each season is narrated by someone close to Clark and provides unique perspectives on his life. The story primarily spans from the time Clark leaves Smallville, to establishing himself in Metropolis as a protector. The way the story reflects the changing seasons makes it unique when it comes to early Superman tales. The brilliant team of Loeb and Sale tell a truly beautiful tale, with some amazing stand out moments that really grounds Clark Kent. — Mikayla Laird
Creators: Walt Simonson
Issues: Orion #1 to #25
The influence of Jack Kirby's 4th World is emminently clear in post-Crisis DC right out of the gates, with Darkseid taking central roles in the likes of Legends
 or Cosmic Odyssey
(not to mention the previously referenced JLA "Rock of Ages"). Still, there's not a ton of actual New Gods comics worthy of a best-of conversation (Although let me be among the first to nominate John Byrne's Genesis for a worst-of conversation) until you get to Kirby acolyte and all-time great Walt Simonson's run on Orion. While it's not quite as good or all-encompassing as Simonson's Thor for Marvel, Orion is a gorgeous work that digs deep into both the life of Darkseid's son raised on New Genesis, and the mythology of the 4th World. Frankly, a very good "in" to the New Gods for readers newer to DC.– Dave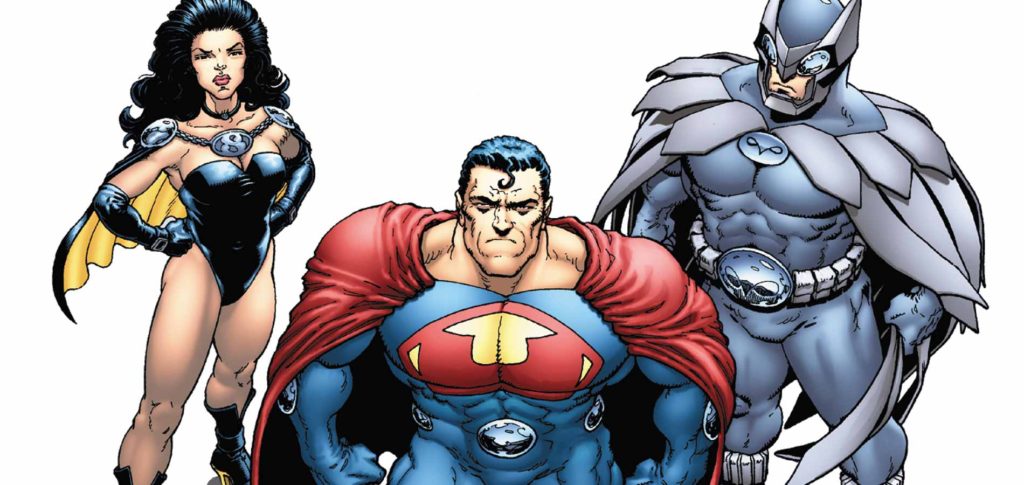 Creators: Grant Morrison, Frank Quitely
Issues: OGN
What happens when you must revamp classic Gardner Fox Justice League concepts in a Post-Crisis world without a multiverse? Well, this.

Grant Morrison and Frank Quitely's revival of The Crime Syndicate and Earth-3 is one that splices together Gardner Fox notions with John Broome brilliance, to recreate the realm of Earth-3 in The Anti-Matter Universe. Quitely's very much in his Post-Flex and Pre-All-Star phase, lending the book an odd visual quality, as it explodes with prime 2000s widescreen cinematic flair. It's a bit weird, a bit creepy, and all in all, becomes the modern bedrock for interpreting both Earth-3 and Anti-Matter, influencing everything that'd come after, whether it be Dwayne McDuffie movies or New 52 reboots.

This is very much the Star Trek Mirror Universe episode of the Morrison Justice League saga. The dark doppelgangers emerge from the Reversoverse, and the stage is set for a classical JL epic spanning a whole host of characters and various realities. — Ritesh Babu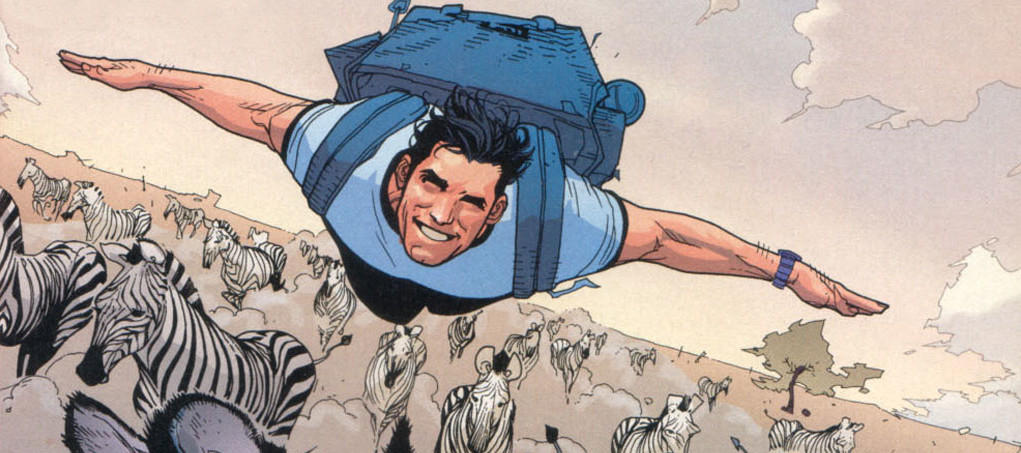 Creators: Mark Waid, Leinil Francis Yu
Issues: Superman: Birthright #1-12
The origin of Superman, as told by Mark Waid and Leinil Yu. If All-Star Superman is the revered ideal 12-part conclusion and endpoint for the character, Birthright is the ideal 12-part beginning. It spans everything from his time in Smallville to his establishment of Superman, and just what that actually means. It's the Post-Byrne rehabilitation of the character which displaces shame for what came before with an earnest sincerity that works. It goes so far that it reworks the classic Silver Age Superboy-Lex Luthor friendship and hair loss story into a touching, sweet tale of youth, companionship, and separation.
Whether it be playing Krypton with a grandeur and majesty rarely seen, or centering more on Lara and Ma Kent than the men as most do, Birthright is an emotionally honest, touching update to The Man Of Tomorrow. All that and maybe the best single splash image to sum up who Superman is, ever. It's all in there. — Ritesh Babu
Creators: Scott Beatty, Marcos Martin, Javier Pulido, Robert Campanella, Alvaro Lopez, Chuck Dixon
Issues: Robin: Year One #1 to #4, Batgirl: Year One #1 to #9
One of the absolute coolest things about this "Year One" combo platter is the powerhouse artistic might of Javier Pulido on "Robin" and Marcos Martin on "Batgirl." These are fantastic looking origin flashbacks, in the vein of Miller/Mazzuchelli on Batman: Year One but of course never trying too desperately to emulate those impossible standards. With years of Nightwing under our belt as seasoned DC readers, it's also fascinating and refreshing to reflect back on Dick Grayson's earliest days as Batman's boy wonder, and just what exactly drove him to play the part. Batgirl experty treads similar ground for Barbara Gordon, already in her Oracle role in continuity as the flashbacks were coming out. There's more of a tragedy at the heart of Batgirl's "Year One," knowing what Killing Joke has in wait, but it's still glorious to watch Marcos Martin and Alvaro Lopez deliver a kick from Babs right into the face of Killer Moth. — Dave
Creators: Kyle Baker
Issues: Plastic Man #1 to #20
Incredibly gifted cartoonist Kyle Baker takes the Golden Age comedy ethos of Plastic Man and transports it into a run unlike anything else DC Comics was producing (or honestly, is producing today!). Plastic Man is Baker's vision of Eel O'Brien reconciling his past as a criminal, but through the lens of Looney Toons, newspaper strips, and Roger Rabbit. If you're looking for capital "S" serious comics, keep on skimming, but for pure lighthearted storytelling bliss, check out Plastic Man.  — Dave