For the next 10 weeks, we'll be posting 10 selections from the upcoming CBH guide to the best 100 DC Comics since Crisis on Infinite Earths (1985). Once released, all 100 will be published together for one mega guide in general chronological order!
Picks 11 through 20 cover comics released 1987 through the early 1990s. We'll release the full list of selection criteria with the best 100 comics guide, but for now here are some caveats:
Although the books are numbered, this is not a rank! The books are listed in general chronology or by era, so readers could proceed from the first entry through to the 100th and move through time from 1986 to present day. If you want to see where these comics are ranked, check out the best comics of all time list!
The write-ups are the work of various writers across Comic Book Herald. That said, any weird picks are definitely the work of CBH editor-in-chief Dave, so please direct your befuddled confusion that way! And definitely provide some of your own favorites for consideration!
Without further ado, check out our picks for the best DC Comics to read!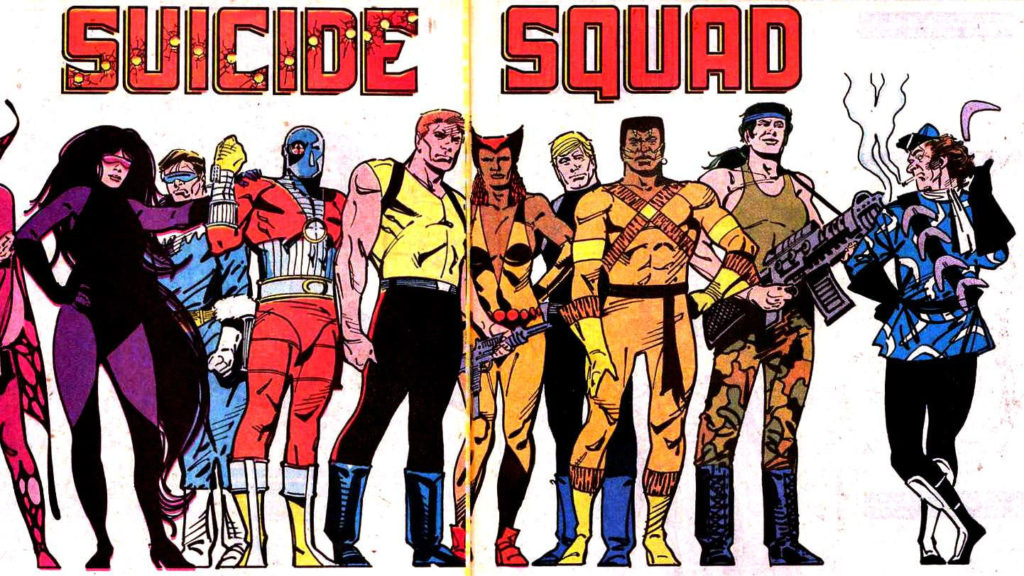 Creators: John Ostrander, Luke McDonnell, Kim Yale
Issues: Suicide Squad #1 to #66
Support For Comic Book Herald:
Comic Book Herald is reader-supported. When you buy through links on our site, we may earn a qualifying affiliate commission.
Comic Book Herald's reading orders and guides are also made possible by reader support on Patreon, and generous reader donations.
Any size contribution will help keep CBH alive and full of new comics guides and content. Support CBH on Patreon for exclusive rewards, or Donate here! Thank you for reading!
Trying to imagine the DC Universe without the Suicide Squad is nearly impossible, but pre-Crisis Task Force X was a forgotten concept, until John Ostrander, Luke McDonnell and Kim Yale launched this modern version that resonates today. Suicide Squad is easily one of the best superhero concepts to arise from this era of DC Comics, putting assorted imprisoned DC supervillains to use as a Black Ops arm of the US government (Yep, it's The Dirty Dozen for capes). In Squad, Amanda Waller, Floyd Lawton (Deadshot), Boomerang and many more became unforgettable central pillars of the DC Universe at large. As a whole, the series is remarkably effective at exploring the psychology of the squad, while simultaneously throwing them into political/global turmoil that frequently results in failed missions and "terminated" members. It's a testament to the work of everyone involved that the killer concept has never been this good since. — Dave
Creators: John Ostrander, Kim Yale, Luke McDonnell
Issues: Deadshot #1 to #4
The Suicide Squad, well, squad (#squadsquad) double down on their efforts to make Floyd Lawton the most complex psyche in the series (at least this side of Amanda Waller), in a solo story with some truly surprising twists. In theory, you could easily lump this in with the larger Suicide Squad run and the late 80's exploration of the underbelly of crime in the DC Universe. These four issues stand out on their own, though, both as essential facets to making Deadshot an interesting villain/anti-hero, and frankly as a testament to just how bleak late 80's DC could get. — Dave
Creators: Mike Grell
Issues: Green Arrow: The Longbow Hunters #1 to #3
While the transformation begins with Denny O'Neil and Neal Adams Green Lantern/Green Arrow in the early 70's, the post-Crisis maturation of Oliver Queen is all Mike Grell, starting with the 3 issue Longbow Hunters miniseries and on into the long running ongoing series that began in 1988. It's an oversimplification, but Grell's Green Arrow is closer to Marvel's Punisher with a bow and arrow than the legacy of trick arrows and that Robin Hood get-up would ever have you believe. Much like The Killing Joke, critical re-examination of the work rightly addresses the handling of sexual violence and gender dynamics, so it's also worth acknowledging the deep flaws at the root of the reinvention as you explore. — Dave
Creators: Alan Moore, Brian Bolland
Issues: OGN
One bad day can change the course of your life. This is the philosophy of The Joker, once again anointed here as Batman's greatest enemy. It's a philosophy that both Batman and The Joker can connect to, as The Killing Joke explores brilliantly. After escaping Arkham Asylum, the Joker plans to put his theory into action, shooting Barbara Gordon through the spine, and kidnapping Commissioner Gordon. Interspliced with perhaps Joker's most well-known origin story, Gordon is brutally tortured by the Joker's henchmen, while Batman races against time to save him. The stunning art and strong writing make for a tale that stays with the reader long after the final page. — Mikayla Laird
Creators: Tim Truman
Issues: Hawkworld #1 to #3
There's old comics you read, which feel dated. They're a struggle, they're a chore. Then you read old comics that feel like they could be published tomorrow. They're works that last and work so well, even decades later. Tim Truman's seminal Hawkworld mini-series is that brand of storytelling. It's the rare Post-TDKR and Watchmen text that actually understands the lessons of those works. It's the reboot of Hawkman that feels like a prestige HBO series, and it's a big, political story about a man of privilege, a conservative cop, who realizes how broken the system he's a part of is, and must cope with the horror of that.
Fiercely contemporary, absolutely unyielding, and devastatingly honest in its observations, it's a work that skewers the imperialism of Thanagar, which serves as a mirror for examinations of US imperialism. The Hawkworld? It isn't in space, it's down here on earth, everywhere around us. — Ritesh Babu
Creators: Keith Giffen, Mary Bierbaum, Tom Bierbaum, Al Gordon
Issues: Adventures of Superman #478, Legion of Super-Heroes (1989) #1-39, Who's Who #1-11, #13, #14, #16, Timber Wolf #1-5, and Legion of Super-Heroes Annual #1-3
At this point, there are few things in Big 2 comics that quite get my attention like massive fan-favorite runs that somehow fall outside the collective consensus canon. I've spent a lot of time thinking about comics, but I live for those moments when somebody says "Have you read 5YL?" and I have no idea what they're talking about!
This was absolutely the case with the Keith Giffen written and plotted 1989 Legion of Super-Heroes relaunch, the divisive "Five Years Later" timeline. Conceptually, 5YL is brilliant, throwing readers into the deep end of Legion lore, five years (sing it with me David Bowie style, "FIVE YEARS!!!") after the end of the "Magic Wars," and with the perpetually teenage Legion suddenly grown up and often struggling. It's not the Legion your pops grew up with in the Silver Age, and it's not even the celebrated Paul Levitz and Keith Giffen Legion from a few years prior. Ultimately, that's the point.– Dave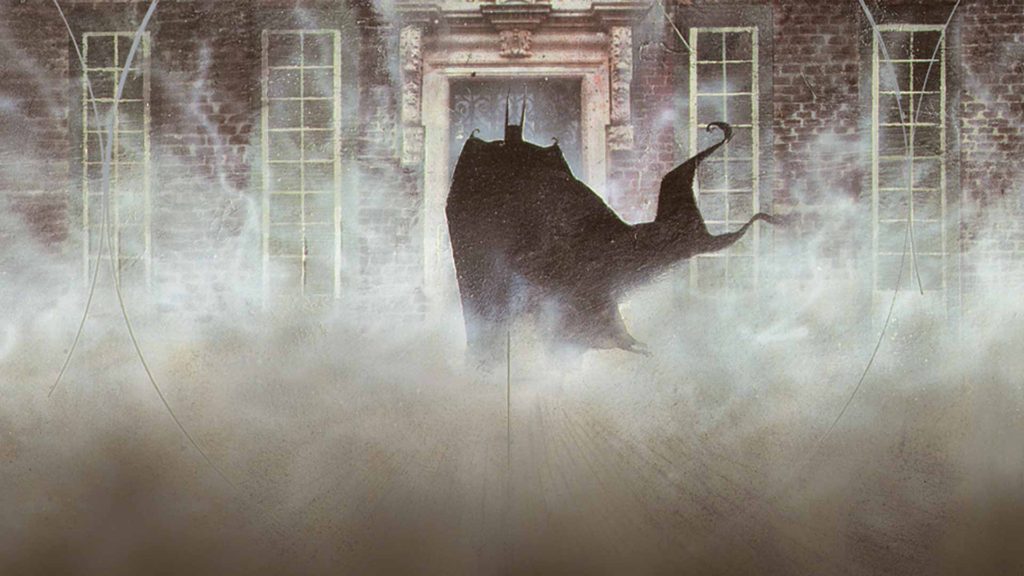 Creators: Grant Morrison, Dave McKean
Issues: OGN
Even with Morrison's full script and numerous rereads, Arkham Asylum is borderline incomprehensible. Jungian psychology overlaid on geometric symbolism underlined with the jumbled and dark art of Dave McKean makes "A Serious House on Serious Earth" a challenging read for anyone. Combine that with a Batman who feels completely weak and ineffectual and it becomes obvious from the start that Morrison is more interested in Batman's mental state than his actions. Arkham Asylum came out in the wake of the trail-blazing "The Dark Knight Returns" and "The Killing Joke," which paved the wave for new takes on Batman. But Morrison's work is the rejection of those stories and their imitators' focus on realism in favor of maddening symbolism. And its success rocketed Morrison to superstardom.
It's a disturbing piece of symbolic existential horror that terrifies the reader by letting our imaginations run wild as we probe the terrors lurking within the subconscious mind. Morrison would go on to write more literal, action-oriented Batman stories that probe the The Dark Knight's ego, but Arkham Asylum feels like Morrison grabbing a live wire and channeling that energy right into the reader. You can't help but feel both empowered and repulsed by it. — Matt Draper
Creators: JM Dematteis, Shawn McManus, Mark McKenna
Issues: Doctor Fate #1 to #24
The Dematteis, MacManus, McKenna era of the new Doctor Fate is easily among the most underrated selections on this entire list, and for my money the most underrated. None of these comics are even collected by DC! It's far from a perfect run, but following DeMatteis and Keith Giffen's Doctor Fate miniseries resolving the fate of Kent Nelson (well, sorta), Fate becomes a supernatural hero inhabited by two distinct personalities, one male and childlike, and one female. The series quickly explores the Lords of Chaos and Order, interjecting I, Vampire into the proceedings, and maintaining a madcap sense of humor throughout it all. — Dave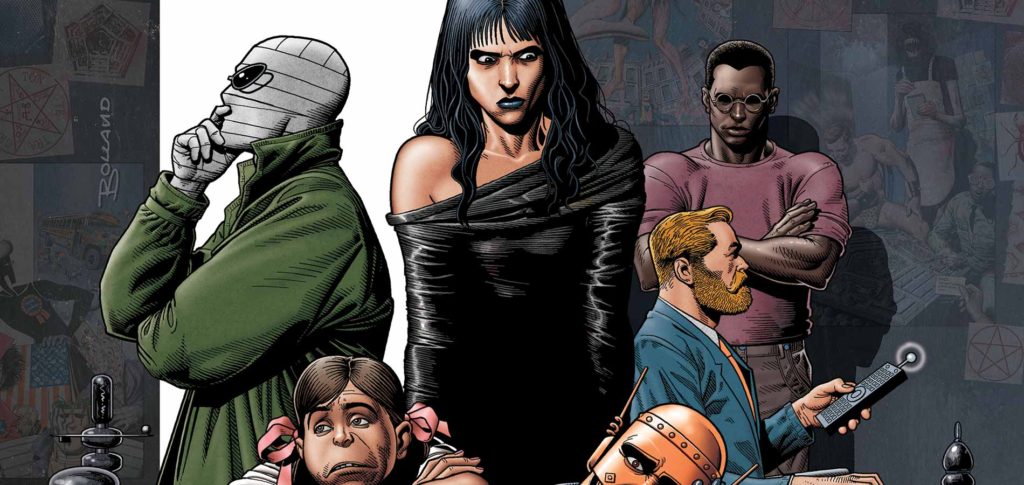 Creators: Grant Morrison, Richard Case
Issues: Doom Patrol #19 to #63
The World's Strangest Heroes. They're a lively bunch, and a wonderful concept, but after their initial Silver Age run ended, The Doom Patrol spent an absurd amount of time not being what their motto promised. They were fairly standard superheroes, in a book that reflected that.
Enter: Grant Morrison, Richard Case, and John Workman. The now legendary creative team reshaped that entire world, pushing the central concept to its absolute limits, and taking it to realms it had never been. A spiritual successor to Gerber's Defenders, in a Claremont X-world, Morrison's vision was a hurricane of neverending big ideas, influenced by everything from Dadaism to experimental European filmmaking. By the time it was over, one thing was clear: This was the defining run, now and forever. As the concept's creator Arnold Drake put it, this is the one run that understood the concept and fulfilled its intentions best, even better than its own creator. — Ritesh Babu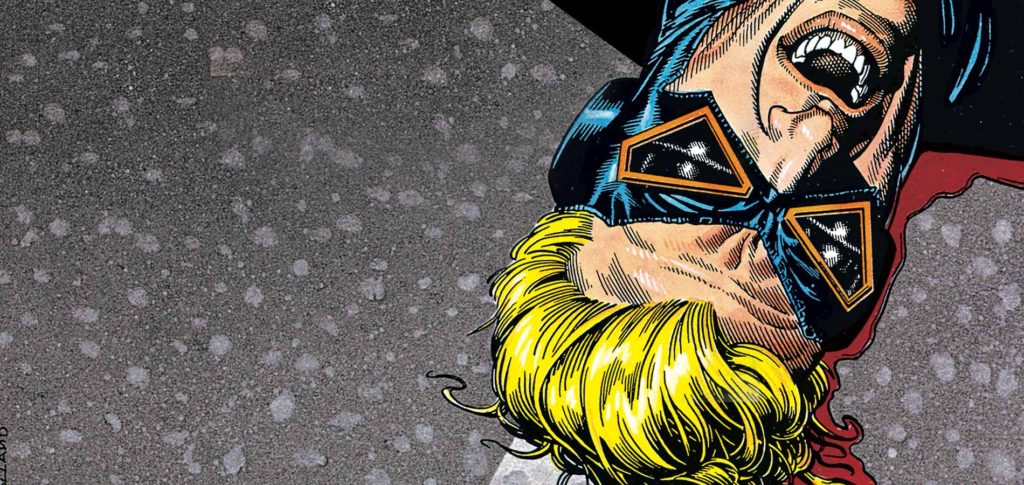 Creators: Grant Morrison, Chas Truog, Tom Grummett
Issues: Animal Man #1 to #26
Grant Morrison has made an entire career out of doing the impossible. In this case, starting with a 60s c-list superhero who borrows "powers" from animals (?!). A character that Carmine Infantino probably banged out before lunch. Morrison dusts him off, gives him a modern family and a very modern cause. And he makes them live on the lid of a jack-in-the-box. The story is covered by a goofy Saturday morning cartoon. But inside of that is a warhead of philosophy and emotion, just waiting for its musical queue. That's impressive all by itself. But the fact the book respects its audience enough to ask them to not only think but search inside themselves? Like I said, impossible. — John Galati