For the next 10 weeks, we'll be posting 10 selections from the upcoming CBH guide to the best 100 DC Comics since Crisis on Infinite Earths (1985). Once released, all 100 will be published together for one mega guide in general chronological order!
The first picks cover comics released post-Crisis (1986) through about 1990. We'll release the full list of selection criteria with the best 100 comics guide, but for now here are some caveats:
Although the books are numbered, this is not a rank! The books are listed in general chronology or by era, so readers could proceed from the first entry through to the 100th and move through time from 1986 to present day. If you want to see where these comics are ranked, check out the best comics of all time list!
The write-ups are the work of various writers across Comic Book Herald. That said, any weird picks are definitely the work of CBH editor-in-chief Dave, so please direct your befuddled confusion that way! And definitely provide some of your own favorites for consideration!
Without further ado, check out our picks for the best DC Comics to read!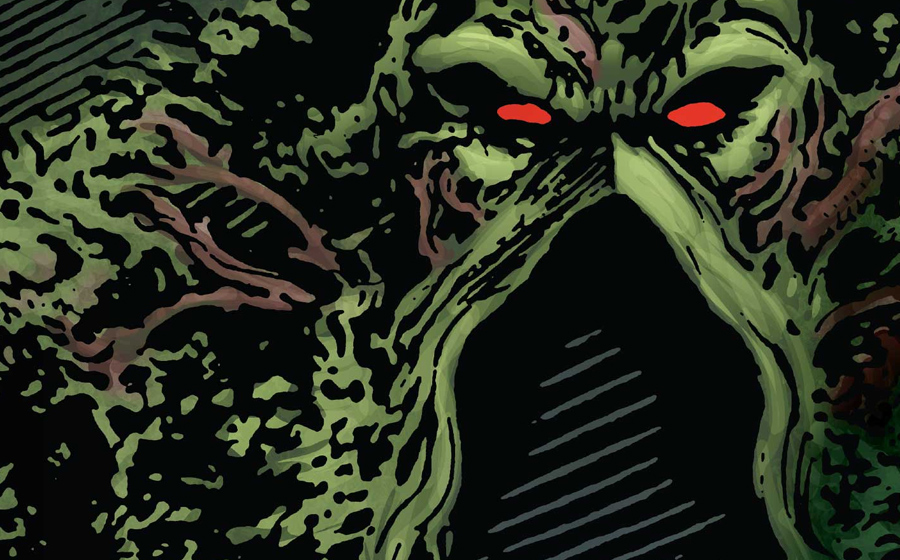 Creators: Alan Moore, Stephen Bissette, John Totleben
Issues: Swamp Thing #20 to #64
Support For Comic Book Herald:
Comic Book Herald is reader-supported. When you buy through links on our site, we may earn a qualifying affiliate commission.
Comic Book Herald's reading orders and guides are also made possible by reader support on Patreon, and generous reader donations.
Any size contribution will help keep CBH alive and full of new comics guides and content. Support CBH on Patreon for exclusive rewards, or Donate here! Thank you for reading!
Alan Moore's Swamp Thing is the perfect encapsulation of a creative team being given the opportunity to do anything and everything they want with a title and pushing that opportunity to its extreme. In the hands of Moore and artists like John Totleben and Stephen Bissette, with editor Karen Berger protecting their vision and in the process defanging the Comics Code Authority and paving the way for Vertigo Comics, Swamp Thing became fertile ground for Moore's imagination. From the groundbreaking, redefining "Anatomy Lesson" to the interspecies love of "Rite of Spring" to the psychedelic space journey of its final issues, Moore's time on Swamp Thing is remarkable for the amount of depth it gave to its characters and massive variety of themes it explored.
It also dared to publish stories that made mainstream readers look at DC Comics in a new light through its heavily philosophical approach and grotesque body horror. It's no small exaggeration to say that Moore's Swamp Thing became a foundational text for generations to follow. And it shows just how much could be done with an unloved character when a creator has a passion for comics and a willingness to explore both heady and difficult themes through their work. — Matt Draper
Creators: Frank Miller, David Mazzuchelli
Issues: Batman #404-407
Every legend has to start somewhere, even the Batman. However, Batman: Year One acts as not only an insight to Batman's first year, but for Detective Jim Gordon as well. The now inescapable storyline chronicles the ups and downs of learning to work in Gotham City. For Bruce Wayne, it's trying to understand how best to go about his mission. Applying theatricality and understanding the tools necessary to strike fear in the hearts of the wicked. While from Gordon's point of view, his first year revolves around navigating the crooked underbelly of the Gotham Police Department. The pair mirror each other well in a fantastic tale that is certainly worth its legacy. — Mikayla Laird
Creators: John Byrne, Dick Giordano
Issues: Man of Steel #1 to #6
Man of Steel is perhaps Superman in his purest form. Stripping Superman of some of the more outlandish powers of the Silver Age, and reinventing the character, in a simpler, modern era, Man of Steel sees Clark Kent taken back to his roots, learning his place in his world. We see Clark gaining his costume, particularly as a tribute to both sets of parents, moving to Metropolis and meeting Batman. Man of Steel is arguably the quintessential Superman origin story, and the reinvention of the world around him, especially in the form of Lois Lane and Lex Luthor. For modern day Superman fans, this is your point of origin. — Mikayla Laird
Creators: George Perez
Issues: Wonder Woman #1 to #62, War of the Gods
George Perez's reboot of Wonder Woman does something all-too-rare in superhero comics: uses the actions of its characters and worldbuilding to express and explore powerful themes, rather than simply wallpapering a stock superhero story with ultimately hollow thematic signifiers. Diana is explicitly made a feminist, and feminine, rebuttal to the "standard" archetype of superheroics (read: masculine), with love and mercy wielded alongside strength and pragmatism. But this complexity of character doesn't weigh down a book this well-plotted and paced (not to mention gorgeously pencilled by Perez), which re-establishes Diana's core connection to Greek mythology while deftly moving us through a riveting reboot of her origin.Compare the first seven issue arc, "Gods & Mortals," with the 2017 film and see how Perez's ending profoundly honors Diana as a character more than any "climactic" fistfight ever could. — Zack Deane
Creators: Frank Miller, Klaus Janson, Lynn Varley
Issues: Batman: The Dark Knight Returns #1 to #4
As the car goes racing across the track, about to speed out of control, Bruce thinks to himself, "This would be a good death." It's been many years since The Batman retired, he's been gone for long enough that the younger generation believe he's nothing but a myth. Bruce Wayne continues to live his life, but is still upset with the state of the world. One night, he finds himself back in the Batcave and decides to put the costume on again. However, the return of the Batman also brings with it the return of villains, as well as an untrusting world that isn't too sure whether or not to trust him again, or even if this is the same person Gotham once knew. — Mikayla Laird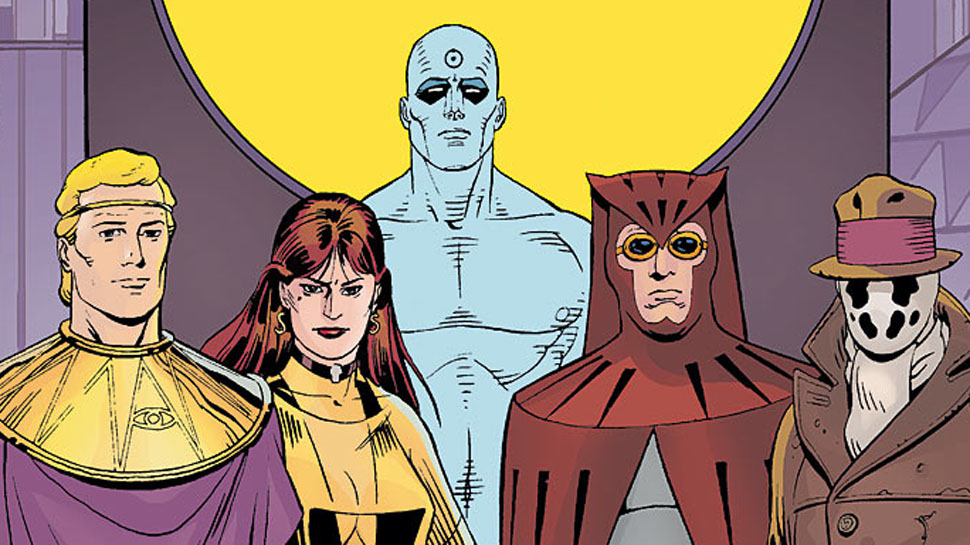 Creators: Alan Moore, Dave Gibbons, John Higgins
Issues: Watchmen #1 to #12
Alan Moore, Dave Gibbons and John Higgins' classic masterpiece. Often mischaracterized as deconstructionist, 'realistic', or 'cynical', Watchmen is so, so much more. It's a trailblazer for how superhero stories could be told, what was actually possible with them, and how they could be utilized to pose and explore powerful questions. Watchmen is a guidebook on how to use formalism to enhance your story, and to tell stories in fresh new ways, whether it be through prose backmatter, the 9-panel grid, or cutting across genres, and coloring.
It's a book about humanity, and how we are all we have, and how even in the face of absolute Armageddon, we can be kind and decent to one another. We're all we have, so we have to watch out for one another, eh? That's Watchmen. So read, and watch, for there are masters at work here. — Ritesh Babu
"
Creators: Alan Moore, Dave Gibbons, Tom Ziuko
Issues: Superman Annual #11 (1985)
While this list is predominantly full of full graphic novels and lengthy runs, I have to acknowledge some of Moore's smaller work across the DC Universe
, and there aren't many that stick with me more than "For the Man Who Has Everything." Alongside Watchmen collaborator Dave Gibbons, Moore and team weave a perfect one and done story about Mongul invading the Fortress of Solitude and using the "Black Mercy" to make Superman think he has everything he ever wanted back home on Krypton. The issue was later translated in the 2000's animated Justice League Unlimited and feels as timeless as ever.  — Dave
Creators: JM Dematteis, Keith Giffen, Kevin MaGuire
Issues: Justice League #1 to #6, Justice League International #7 to #35
DeMatteis, Giffen and MaGuire's post-Crisis Justice League remains a breath of fresh air, a gorgeous influx of cartoon whimsy in the heart of "Comics aren't just for kids anymore!" fever. It's also a miracle this book even happened, with an approach to Justice League so tonally inconsistent with historic expectations the series was retitled to Justice League International (and the eventual spinoff Justice League Europe) within six issues. It's easy to reduce the run to the comedic tenor and "One Punch!" but JLI is also the series that made Booster Gold, Blue Beetle, Fire, Ice, Guy Gardner, Captain Atom and a host of others (including the rejuvenation of Scott Free and Big Barda!) forever matter to DC fans. — Dave
Creators: Jim Starlin, Mike Mignola, Carlos Garzon, Steve Oliff
Issues: Cosmic Odyssey #1 to #4
Independently, Jim Starlin and Mike Mignola are some of my favorite comic book creators of all time, with Starlin's Marvel Cosmic work of the 70's and early 90's perfecting the framework that gave the world Thanos, and Mignola's Hellboy universe standing out as one of the best achievements in comics. Before Hellboy and Infinity Gauntlet, the creators teamed up for 1988's Cosmic Odyssey, a miniseries/event that finds Darkseid seeking the aid of Earth's heroes and New Genesis. Whereas Legends
worked to re-establish the presence of Kirby's Darkseid as a post-Crisis DCU big bad, Cosmic Odyssey actually delivers a 4th World crossover worthy of the legacy. — Dave
Creators: Denny O'Neil, Denys Cowan, Rick Magyar
Issues: The Question #1 to #36
This masterpiece of a series resurrects the faceless vigilante and sets him in search of himself. But that's not its only fantastic metaphor, as the book nakedly captured famous Bat-Editor Denny O'Neil's own recovery from drugs and alcohol in real-time. This lends it both sympathy and power as both Sage and O'Neil search for "the wisdom to tell the difference" in a world of things they cannot change. O'Neil and The Question rewrite concepts like justice, fairness, drive, and survival, all of which become big influences on Miller's Batman, Brubaker's Cap/Winter Soldier, and arguably Moore's Watchmen. And Cowan's pencils and Magyar's inks are superb; part film, part fashion shoot (the panels! the poses!), influencing everyone from Miller to Liefeld to Mack. — John Galati
Next: #11 to #20