Every list discussing the greatest Batman stories ever told, is guaranteed to at least mention six specific stories: The Killing Joke
, Arkham Asylum: A Serious House on Serious Earth
, Dark Knight Returns
, The Long Halloween
, The Court of Owls
and Batman: Year One
. All of these are phenomenal stories that are more than worth their place in history, with Court of Owls being a fantastic re-introduction to the character in the New 52. You should read these if you have an interest in reading Batman comics. With that in mind, it's perhaps best to carry out this list assuming you already know these stories, and therefore we're disqualifying them from being mentioned here. 
The list compiled tries to cover a range of stories from Post-Crisis continuity, up to modern day. Whether you're in for something a little darker, or hungering for some genuine detective work, there is hopefully something here for you.
Related Reading Orders:
Support For Comic Book Herald:
Comic Book Herald is reader-supported. When you buy through links on our site, we may earn a qualifying affiliate commission.
Comic Book Herald's reading orders and guides are also made possible by reader support on Patreon, and generous reader donations.
Any size contribution will help keep CBH alive and full of new comics guides and content. Support CBH on Patreon for exclusive rewards, or Donate here! Thank you for reading!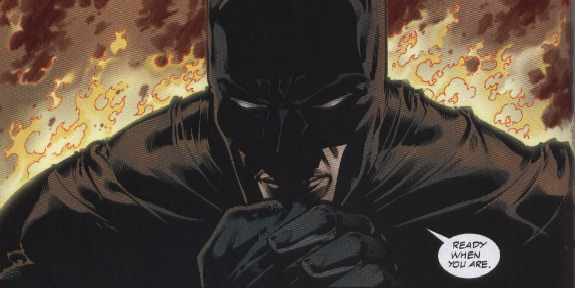 Year Two written by Mike W. Barr has a lot to live up to purely on name recognition. Following Frank Miller and David Mazzuchelli's Batman: Year One is no small feat. Year Two tests Batman's core principles when it comes to the use of guns as a new villain known as The Reaper arrives on the scene. In an effort to stop this mass murderer, Bruce must not only embrace his most hated weapon, but also finds himself working alongside the very man who murdered his parents. A sequel story is also available via Full Circle
, which is very much worth looking into as part of the Year Two storyline. 
Possibly one of the darkest Batman stories ever written, from Jim Starlin, Berni Wrightson and Bill Wray, as evidenced by its lack of reprints. Batman finds himself beaten and strung up in the sewers, at the mercy of Decon Blackfire and his followers. Due to his injuries and the constant preachings of Blackfire, Batman begins to succumb to their beliefs, but with Batman currently indisposed, who is to stop the cult from sending Gotham City into a riot with no end in sight? One of the greatest unsung Batman stories of all time, though highly controversial with its use of violence and criticisms of worship.
Gotham mobsters have found themselves being hunted down by a mysterious force. In a fit of panic, they find themselves turning to Batman for help. However, an ancient Cathedral deep in the heart of Gotham seems to be playing a part here, revealing both secrets of Bruce's past and a Faustian pact made decades ago. Taking its cues from Fritz Lang's M, Grant Morrison and Klaus Janson's Gothic spins an intricate web of mysteries and suspense. Gothic very much leans into its gothic inspiration in both storytelling and artwork.
The introduction to the very serum that powers one of Batman's deadliest foes and written by the late Denny O'Neil. Venom sees Batman struggling with his own abilities and shortcomings when he fails to save a young girl. In his grief, he gives into temptation and starts using a substance known as Venom, something that increases his strength and abilities but dulls his senses. When it comes to lapses in moral judgement, he realizes just how far this drug has taken him from his original motives.
This story from Peter Milligan, Kieron Dwyer, Jim Aparo and various collaborators is thrilling, gripping, and horrifying to its core. The Riddler has stumbled across the rituals performed in 1765, known as the 'Ceremony of the Bat'. Originally meant to summon Barbathos, Riddler decides that Batman is the 'Human Bat' spoken of in the ritual and tricks him into taking part in the six preparation steps, including bathing in human blood, slaying a wild dog with a silver dagger, and above all, slitting the throat of an unbaptized child.
Both Death of the Family and Endgame are massive story arcs within the Scott Snyder/Greg Capullo "New 52" Batman run. Both heavily feature The Joker, and both are on a large scale. Death of the Family centres on Joker's ability to split the Bat-Family apart simply by stating the facts: That Batman only cares about results, questioning if he would save one of them, if it meant missing the Joker? In Endgame, Joker takes this a step further and holds the entire city of Gotham in his hands, even managing to bend the Justice League to his will. Both events are massive cornerstones in understanding the relationship between Batman and the Joker.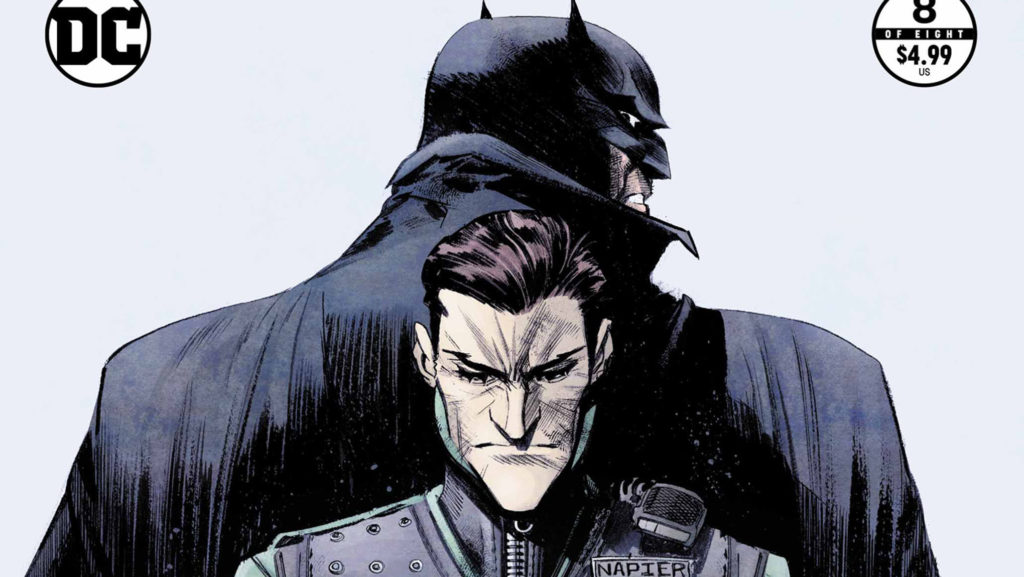 An Elseworld inspired story asking just how much good Batman truly does for Gotham. While the core appeal of the story is Joker being medically treated and becoming sane, it's this action that leads the notion that Batman in fact causes more long term damage to Gotham in his pursuit of criminals than the criminals do themselves. Including the idea that the upper echelons of Gotham society profits from this fact. Throw in the revelation of two different Harley Quinns and the dynamics between Jack Napier (the reformed Joker), Batman, Nightwing, Batgirl and Commissioner Gordon, and you have a fine story prime for exploration.
Less of a story about Batman and more a story focused on what Batman can mean to people. The story is very much in the same style as Superman: Secret Identity
, sharing the writer, Kurt Busiek. Set in our real world, Bruce Wainwright is obsessed with Batman and has been for as long as he can remember. His obsession is partly due to his own name, feeling a deep connection to the character. That continues when his parents are murdered in a home invasion gone wrong. As he grows up, young Bruce becomes more and more convinced that the murder has to be part of something bigger, especially as he finds more and more connections between him and the fictional Bruce Wayne.
Largely looked-over compared to other Batman titles coming out in 2019, Dark Prince Charming by Enrico Marini reads like a modern-day Batman: The Animated Series episode. When Joker fails to steal a diamond for Harley's birthday, they spot another about to go up for sale. Coincidentally, Bruce Wayne is also in the news thanks to a paternity suit. A woman coming forward claiming that her 6-year-old daughter is in fact the illegitimate daughter of Bruce Wayne. To get Harley her birthday gift, Joker kidnaps the young girl and blackmails Bruce Wayne into bidding for the diamond. Add in the mystery of who truly is the girl's biological child, and you have a fantastic Batman story in the making.