Marvel's celebrating their 80th anniversary throughout 2019, which naturally means it's time to decide the 80 best stories (1 per year) in all of Marvel Comics history!
Admittedly, Marvel Comics as we know them don't truly arrive until Fantastic Four #1 in 1961, but the publisher nonetheless can claim a history running back to 1939.
For the purposes of this list, I've defined each year's selection as my favorite "story" from that year. It might be a single issue, or a series of issues that all tie together. Everything from quality to influence played a role in my picks.
So take a look below and find some of the best Marvel's had to offer in 80 years of comics. Then let me know what's on your list in the comments!
Related Reading Orders:
Support For Comic Book Herald:
Comic Book Herald is reader-supported. When you buy through links on our site, we may earn a qualifying affiliate commission.
Comic Book Herald's reading orders and guides are also made possible by reader support on Patreon, and generous reader donations.
Any size contribution will help keep CBH alive and full of new comics guides and content. Support CBH on Patreon for exclusive rewards, or Donate here! Thank you for reading!
The best 100 Marvel stories from 1998 to 2015
Marvel Comics Presents… The 1940's!
Marvel's presence in the Golden Age isn't nearly as relevant as competitor DC, but you nonetheless get interesting era-influenced looks at the debut of Captain America, Namor the Sub-Mariner, Bucky Barnes, and the rest of the All-Winners Squad! Plus, involvement from comics legends like Jack Kirby, Joe Simon, young editor Stan Lee offers plenty of foreshadowing for the future of Marvel.
1939: Marvel Comics Presents #1
Debut of the original human torch and Namor the Sub-Mariner
1940: Marvel Mystery Comics #8 to #9
Namor vs the Original Human Torch. The shared universe is established!
1941: Captain America Comics 1
The debut of Marvel's sentinel of liberty, from creators Joe Simon and Jack Kirby!
1942: Captain America Comics 16
Cap and Bucky v the Red Skull!
1943: All Select Comics 1
Cover featuring Captain America, Namor, and Human Torch, although they appear separately in stories.
1944: Miss America Magazine 2
The debut of Patsy Walker
1945: Millie the Model 1
Ran continuously from 1945 to 1972!
1946: All Winners Comics #19
Team-up starring Cap, Bucky, Human Torch, Toro, Sub-Mariner, Whizzer and Miss America.
1947: Captain America Comics #63
The Human Torch fights the Asbestos Lady
1948: Venus #1
Includes the once and future Agent of Atlas
1949: Captain America's Weird Tales #74
Cap's mag becomes a "horror" comic where he fights the Red Skull in hell.
Marvel Comics in the 1950's
Trying to navigate Marvel's 50's comics is for history buffs only, with the scare of McCarthyism and Frederick Werthism (not to mention consumer trends indicating a waning interest in superheroes) greatly influencing the decades output.
1950: Marvel Boy #1
The super hero from Uranus!
1951: Strange Tales #1
The future home of Doctor Strange and Nick Fury!
1952: Journey Into Mystery #1
The future home of Thor!
1953: Young Men #24
The heroes return… mostly?
1954: Marvelman 25
The mightiest man in the universe takes on an atomic bomb!
1955: Rawhide Kid 1
1956: Yellow Claw 2
Rough racial stereotypes on Marvel's take on Fu Manchu, but this issue sees the return of Jack Kirby.
1957: Strange Tales 56
1958: Take a moment to reflect on this strange decade in comics history
1959: Tales of Suspense #1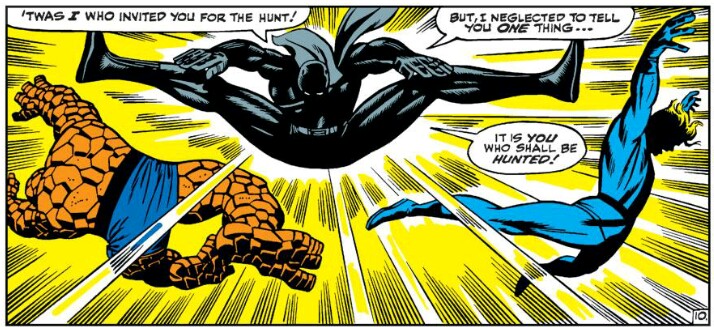 The Silver Age of Marvel Comics!
The Marvel Universe as we know it begins, with Stan, Jack, Steve and the merry Marvel bullpen delivering one of the most awe-inspiring creative outbursts in fiction! This is where we start off with the My Marvelous Year reading club and podcast!
1960: Rawhide Kid 17
Stan Lee and Jack Kirby update the Kid for the 60's.
1961: Fantastic Four 1
The Silver Age of Marvel begins with the first family! Reed, Sue, Johnny and Ben usher in a new style of superhero storytelling in the merry Marvel manner!
1962: Fantastic Four 5
The introduction of Doctor Doom, my favorite villain of all time!
1963: Amazing Spider-Man 3
The introduction of Doctor Octopus, my favorite green jumpsuit of all time!
1964: Fantastic Four Annual 2
Expanded origins of Doctor Doom, followed by a fight with the Fantastic Four that ends in a Reed vs. Victor battle of the minds.
1965: Uncanny X-Men 12
The coming of the Juggernaut. The best X-Men would be until 1975.
1966: Amazing Spider-Man 31 to 33
"If this be my Destiny"
1967: Fantastic Four 57 to 60
Doctor Doom steals the Silver Surfer's power cosmic
1968: Avengers 57 to 58
"Behold… The Vision!"
1969: Thor 160 to 162
Thor v. Galactus v. Ego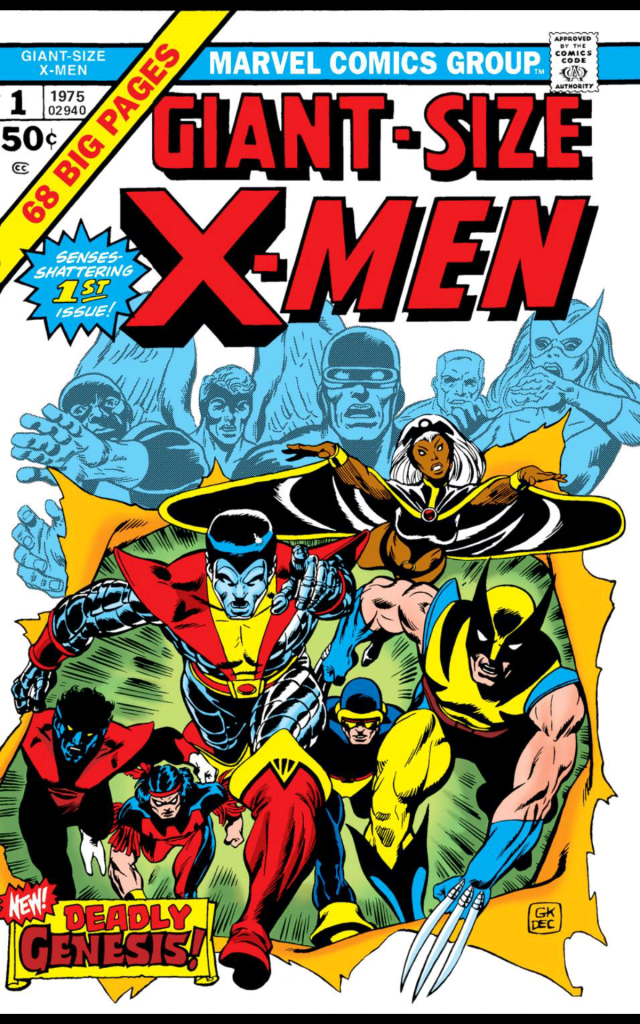 Marvel Comics In The 1970's!
1970: Amazing Spider-Man 88 to 90
Doctor Octopus and the Stacys
1971: Amazing Spider-Man 100 to 102
The six arm saga and the debut of Morbius
1972: Avengers 89 to 97
Kree / Skrull war… I guess?
1973: Amazing Spider-Man 121
The Death of Gwen Stacy
1974: Captain Marvel / Avengers 31 to 33 / 125
Thanos vs. the Avengers. Reading Order: CM #31 to #32, Avg #125, CM #33
1975: Giant Size X-Men 1
All-New All-Different X-Men!
1976: Jungle Action 19 – 22
Black Panther vs. the Klan
1977: Uncanny X-Men #104 to #108
Phoenix Saga
1978: Uncanny X-Men #112 to #114
Magneto triumphant!
1979: Uncanny X-Men #123 to #128
Arcade, Phoenix, Proteus! I can't pick just one!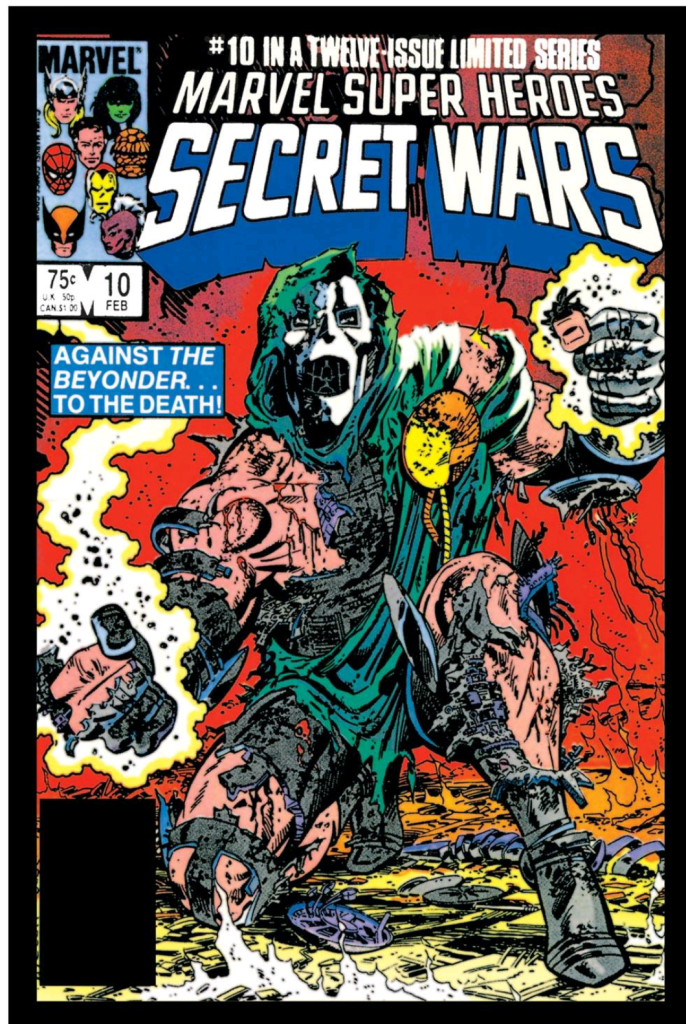 Marvel Comics In The 1980's!
1980: Uncanny X-Men #129 to #137
Dark Phoenix Saga
1981: Uncanny X-Men #141 to #142
Days of Future Past
1982: Daredevil #178 to #189
Frank Miller on Daredevil. The whole darn thing.
1983: Thor #337 to #339
Beta Ray Bill and Walt Simonson starts on Thor.
1984: Secret Wars #1 to #12
The greatest. Full stop.
1985: Thor #350 to #353
"Ragnarok and Roll"
1986: Squadron Supreme #12
Marvel's Watchmen
, and I'm only half joking.
1987: Thor #376, #379 to #382
"Heroes always win… don't they?" Issue #380, yo. Just… Simonson!!!
1988: Amazing Spider-Man #300 to #301
Enter Venom!
1989: Doctor Strange & Doctor Doom: Triumph and Torment OGN
GREAT read from Roger Stern and Mike Mignola!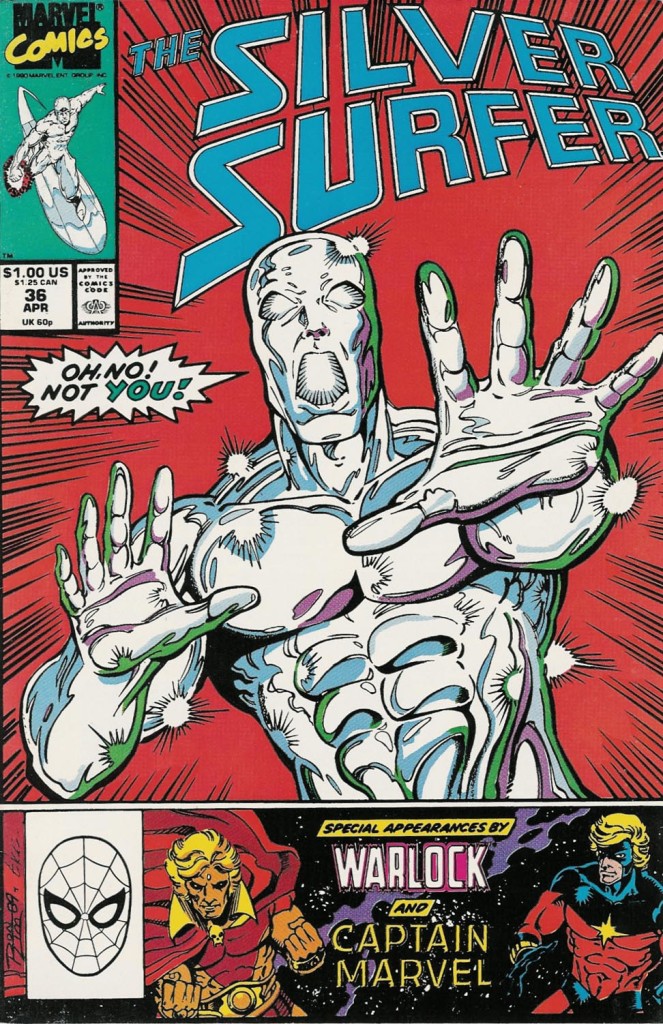 Marvel Comics In The 1990's
1990: Silver Surfer / Thanos Quest #34 to #38 / #1 to #2
Starlin's back, baby! Quite likely my favorite Thanos comics ever.
1991: Marvel Comics Presents #72 to #84
The incredible "Weapon X" by Barry Windsor-Smith.
1992: Hulk: Future Imperfect #1 to #2
Peter David and George Perez craft an all-time Hulk great, including the first appearance of the Maestro.
1993: X Factor #87
The pysch evaluation issue.
1994: Marvels #1 to #4
Busiek and Ross, a masterpiece.
1995: Age of Apocalypse (endless issues)
Damn straight.
1996: Wolverine 100
Sure?
1997: Deadpool / Daredevil/Deadpool Annual #1 to #7 / #1 / #8 to #11
The Joe Kelly and Ed McGuiness era begins for Deadpool.
1998: Inhumans #1 to #2
Marvel Knights series begin. This one was my instant favorite when I started getting into modern Marvel comics.
1999: Avengers #19 to #22
"Ultron Unlimited" from Busiek and Perez. The best Ultron story… maybe ever.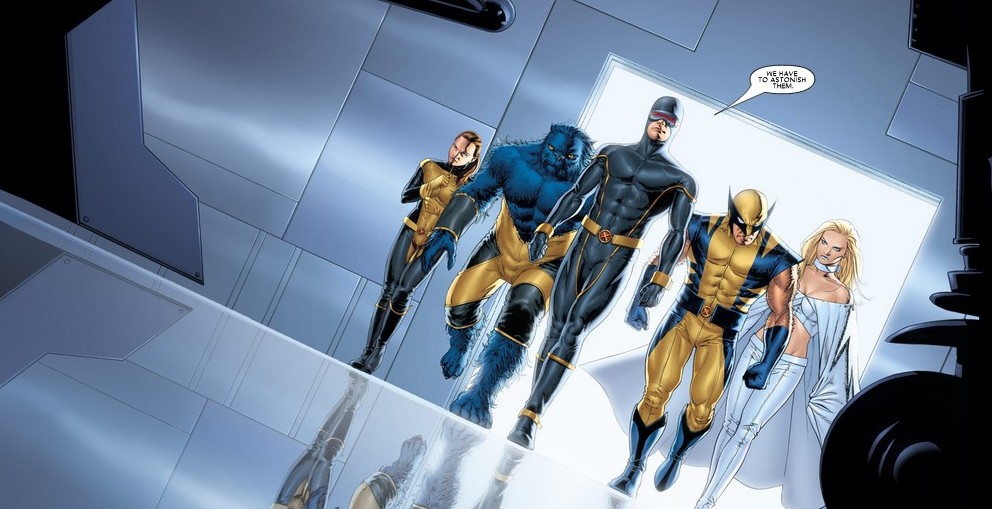 The Marvel Comics of the 2000's
2000: Punisher #1 to #12
Ennis and Dillon's first Punisher arc, "Welcome Back, Frank." Runs into March 2001, but makes sense to read altogether as a cohesive story.
2001: New X-Men #114 to #116, Annual #1, #117 to #120
Grant Morrison takes over the world of mutants with designs by collaborator Frank Quitely. Weird, wild, and kicks off with a relentless bang.
2002: Daredevil #32 to #40
"Out" in the Bendis and Maleev run that would define much of the early 2000's in Marvel.
2003: Fantastic Four #67 to #70, #500
Waid & Wieringo on "Unthinkable." A darn near perfect Doom vs. the Fantastic Four story.
2004: Astonishing X-Men #1 to #6
"Gifted" by Joss Whedon and John Cassaday.
2005: Captain America #1 to #14
"The Winter Soldier" by Ed Brubaker and Steve Epting
2006: Nextwave: Agents of H.A.T.E. #1 to #12
Warren Ellis delivers his funniest Marvel work.
2007: Immortal Iron Fist #1 to #14
Brubaker, Fraction, and David Aja make Iron Fist cool.
2008: Guardians of the Galaxy (#1 to #3) / Nova (#8 to #15)
The Dan Abnett and Andy Lanning Guardians revamp takes off after Annihilation Conquest, with Nova filling out the Marvel Cosmic landscape.
2009: Secret Warriors #1 to #10
Jonathan Hickman's run during the Dark Reign era of Marvel is the best Nick Fury book in years.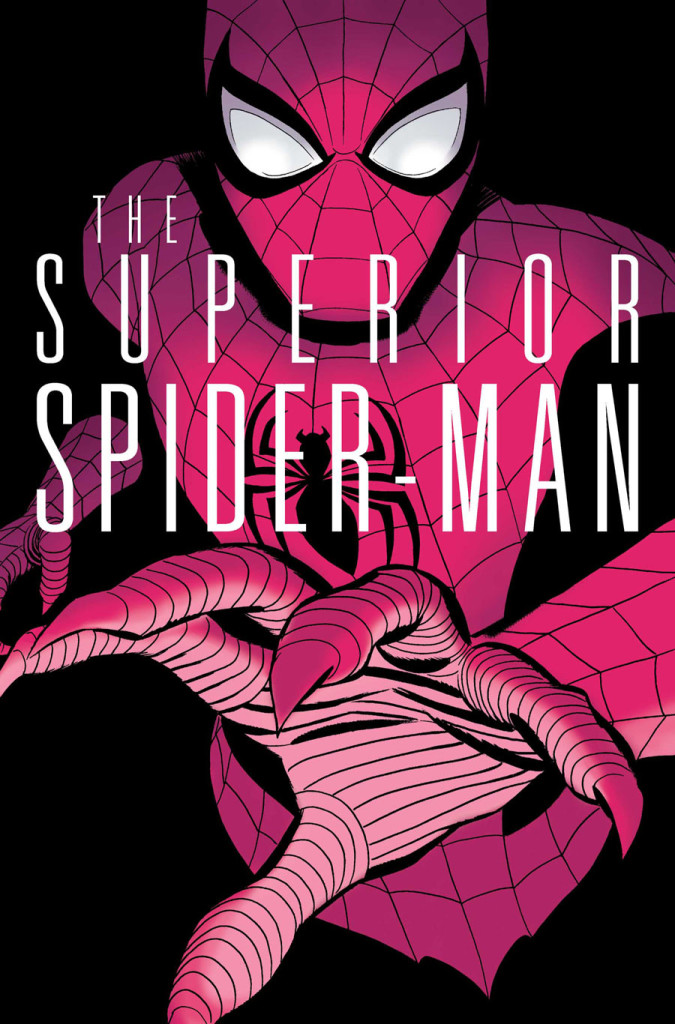 Best Marvel Stories This Decade – The 2010's!
2010: Fantastic Four #583 to #588
The Jonathan Hickman run on Fantastic Four builds to the heavily publicized "Three," in which a member of the team dies.
2011: Uncanny X-Force #8 to #19
"The Dark Angel Saga" by Rick Remender and Jerome Opena.
2012: Hawkeye #1 to #5
Matt Fraction and David Aja kick off one of the best comics of the decade, and one of the best "jump in fresh" books in all of Marvel.
2013: Superior Spider-Man #1 to #25
The first year of Dan Slott and Ryan Stegman's Superior Spidey.
2014: Ms. Marvel #1 to #6
G. Willow Wilson and Adrian Alphona launch the best new Marvel character of the decade.
2015: Secret Wars #1 to #9
Hickman and Esad Ribic deliver on the long build-up through Avengers and New Avengers. Everything dies.
2016: Vision #1 to #12
By Tom King and Gabriel Hernandez-Walta.
2017: Black Bolt #1 to #6
Saladin Ahmed and Christian Ward.
2018: Immortal Hulk #1 to #5
Al Ewing and Joe Bennett.
2019: TBD!