Editor's Note: Tarot Readings are a major thematic and stylistic component of the 2020 X-Men comics event, X of Swords. Since it's not a field I know, I'm excited to bring in a specialist to provide unique readings based in the Tarot connections of the story. We'll be running these Tarot examinations following each of the event's 22 parts. Enjoy!
It's time to take a look at the connections between Marauders #15 and the major arcana card number 13, Death.
* Spoilers For Discussed Comics Follow! *
Related Reading Orders:
Support For Comic Book Herald:
Comic Book Herald is reader-supported. When you buy through links on our site, we may earn a qualifying affiliate commission.
Comic Book Herald's reading orders and guides are also made possible by reader support on Patreon, and generous reader donations.
Any size contribution will help keep CBH alive and full of new comics guides and content. Support CBH on Patreon for exclusive rewards, or Donate here! Thank you for reading!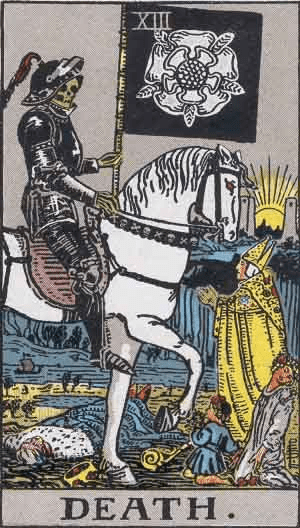 This card is often feared and misunderstood, like mutants themselves, maybe because the concept of death is hard to understand and often terrifying especially in the western culture. Death marks the end of a chapter but, as Krakoans know, it's not a definitive ending but an opportunity for change. That's why it's not the last major arcana. After sacrificing something like the Hanged Man did, now you might feel empty or grieving, but that sacrifice made the change possible.
I think Saturnyne gave this kind of opportunity to Wolverine when she let him see what would happen if he would have stabbed her. Thanks to that vision he can change his mind about what he really wanted to do and move on. The issue opens with a tragic future that never was, but we don't know that at first. Death is a card of relief, once you let go of resistance and embrace the change you feel much lighter, and that's exactly how I felt when I discovered none of the devastating events really happened.

If you look at the other characters depicted on the card, you can clearly understand that everybody dies: powerful kings, devoted religious leaders, or the innocent children; even mutants cannot escape death. They are not immortal since they can die, but they can be brought back unless they die on Otherworld and cannot be resurrected as themselves. But remember this card is about transformation, it is trying to tell us that nothing stays the same, change is inevitable. At one point Redroot is wondering if they could be like the Krakoan mutants, if things had been different for them and, ironically, Death, the horseman, refuses to consider a new path.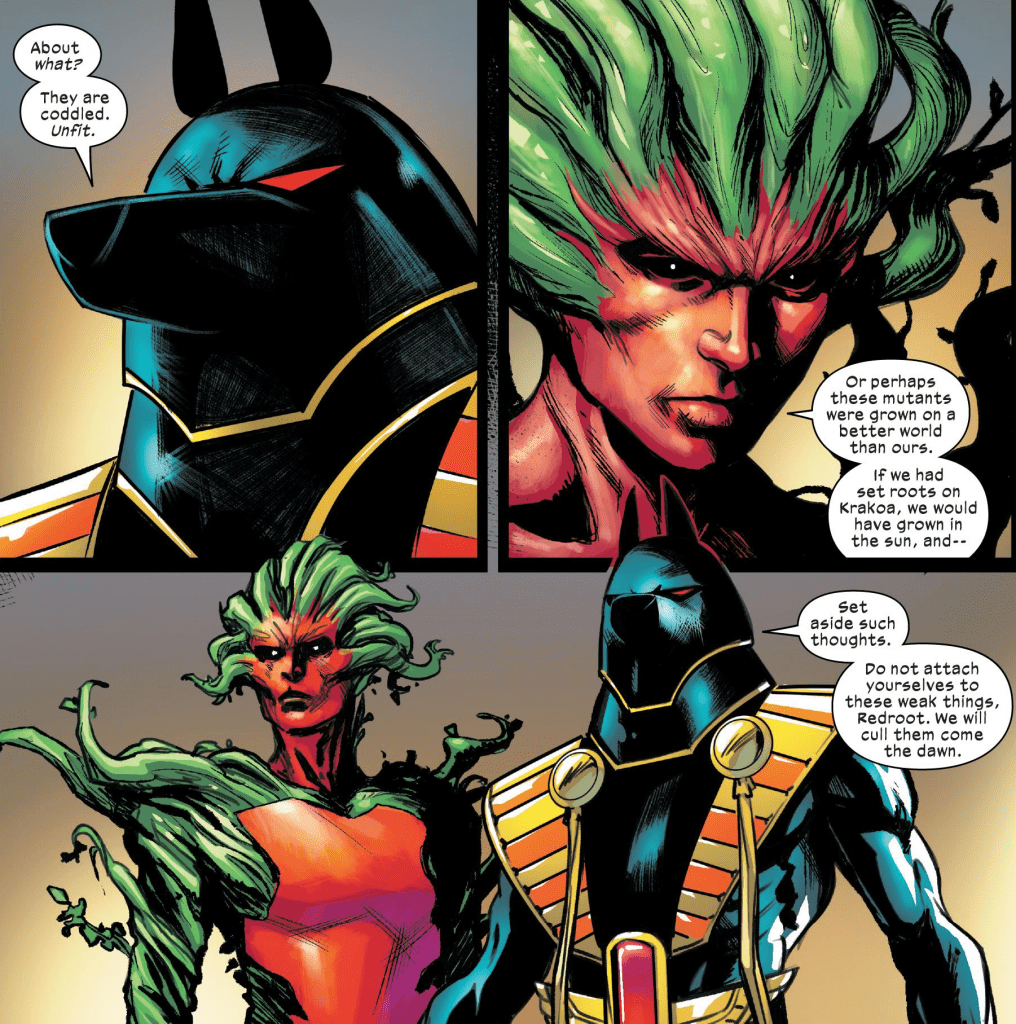 In certain decks it is known as the nameless arcanum because, unlike the rest of the major arcana, it didn't have the name displayed on the card, this, along with the white rose on the banner, implies the act of cleansing and purification. White Sword is an external mutant healer, who wields a sword literally called Purity, but what calls my attention is that Summoner mentions that when the White Sword resurrects someone they become their slaves, except for Cypher. In the Book of Revelations the fourth horseman of the Apocalypse is followed by Hades, who swallows the victims slain by Death. Summoner also says he only wishes to die once, because to die and be resurrected by White Sword would mean to fight forever and that would strip him of the chance to grow and evolve.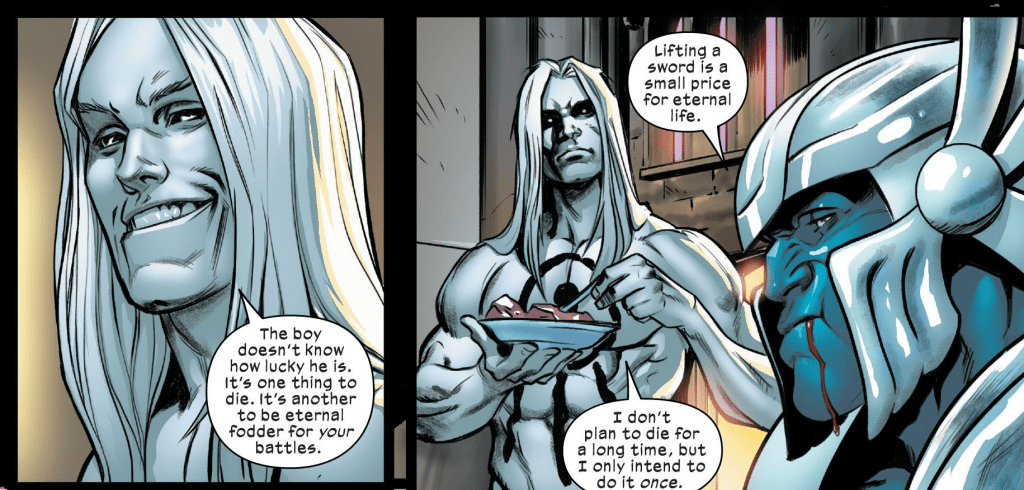 The last important link is, of course, Storm. She has been known for undergoing deep transformations in her past, and now she's the one who announces the resurrections. At the same time she sees the miracles of The Five as a last resort and she doesn't want to give up that easily, even if she can be resurrected later. She knows death is a big deal, much like change, it can be painful but it's part of life. She clearly has a connection to life/death and I'm curious to see where it is leading. Who knows, maybe she's going to transform in a major and unexpected way, or like a certain mutant, will end up leading an army of the dead.