Editor's Note: Tarot Readings are a major thematic and stylistic component of the 2020 X-Men comics event, X of Swords. Since it's not a field I know, I'm excited to bring in a specialist to provide unique readings based in the Tarot connections of the story. We'll be running these Tarot examinations following each of the event's 22 parts. Enjoy!
As each of the 22 chapters in the X of Swords crossover relates to one of the 22 Major Arcana cards from tarot, is time to analyze X-Men #13
and its connections to card number 9, The Hermit.
* Spoilers For Discussed Comics Follow! *
Related Reading Orders:
Support For Comic Book Herald:
Comic Book Herald is reader-supported. When you buy through links on our site, we may earn a qualifying affiliate commission.
Comic Book Herald's reading orders and guides are also made possible by reader support on Patreon, and generous reader donations.
Any size contribution will help keep CBH alive and full of new comics guides and content. Support CBH on Patreon for exclusive rewards, or Donate here! Thank you for reading!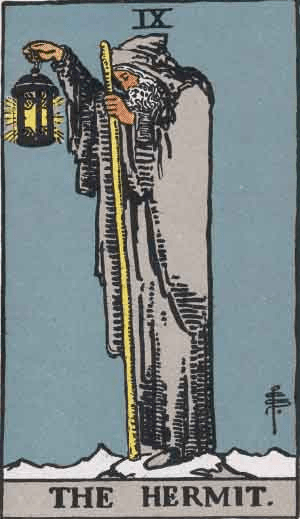 After everything he's experienced through the themes of the other cards, now this wise old man reflects on all he has learned, and thanks to his spiritual maturity he can now offer enlightenment to others. Apocalypse is regarded as the first mutant of the second generation, as an external he has lived long enough to acquire knowledge throughout his ancient life and, though it doesn't seem like it, he sought to use that knowledge for the betterment of the mutant population.
We get to also learn about his sword Scarab, made by Isca the Unbeaten. On ancient Egypt the scarab was regarded as a symbol of eternal life and rebirth, because dung beetles roll their dung into a ball as food and brood chamber for their larvas, and that behavior parallels the way the sun god Ra would roll on the sky every day bringing life forward. On older versions of the card, the figure holds a clock on his hands symbolizing the teachings of father time.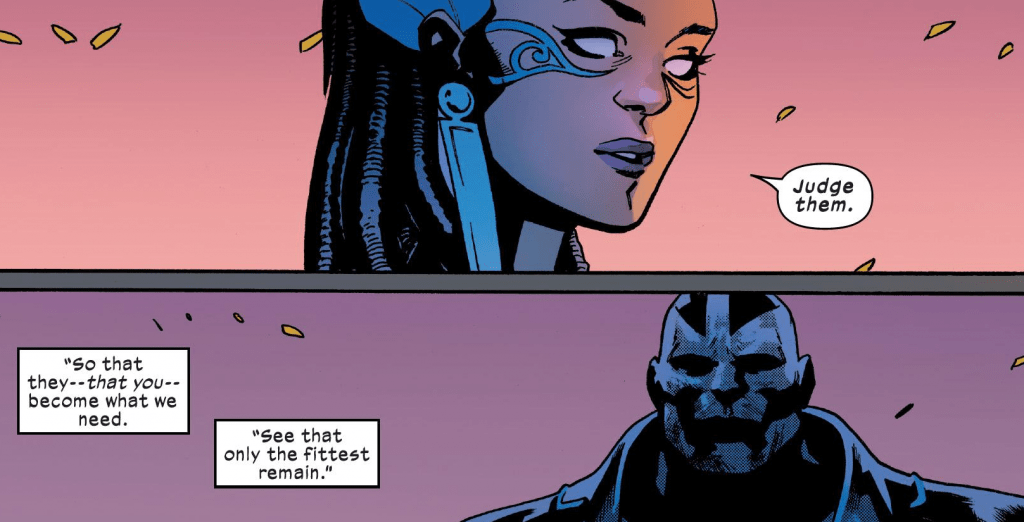 As you see on the card, the Hermit is covered by a cloak, symbolizing discretion. Apocalypse has not been the most open person regarding his past, so it's interesting to finally learn more about his family and see his perspective of what happened, since before that we only knew as much as the Summoner shared. Now we get the chance to not only find out more about his wife Genesis and how she might have become Annihilation, but also how he started his path towards making mutants stronger.
A Hermit is someone who isolates from the rest of society. The one on the card does so in order to be introspective and gain inner wisdom. His lantern symbolizes how he's able to enlighten others with everything he has learned. In isolation the Hermit also found the means to seek the truth outside of the traditional methods, unlike the Hierophant whose enlightenment was rooted in the understanding of the established systems. Apocalypse not only used celestial technology in order to recreate his horsemen and put the different mutant teams to the test, but now we also know he has acquired arcane expertise of the mystic arts.

I think Apocalypse used to be different person back then, you can see that when you compare he only sent one hundred mutants to Amenth in order to weaken their forces. Today he's much more thorough and careful with his plans, since before opening the External Gate he first made sure to plant a flower on Avalon and make Jamie Braddock the rightful king.
The isolation theme of the card could also relate to the sacrifice Genesis and the others made when they decided to stay back and buy Apocalypse some time to prepare the world for standing against Amenth. A thousand years from then, he broke and buried his sword and started his lonely quest so someday he could shine the light of his lantern and enlighten others.