This week I put down the PS4 controller, perch on a skyscraper ledge, and turn down the Wu-Tang in order to review Spider-Man PS4. Plus, the first edition of "Comics Thing I Love."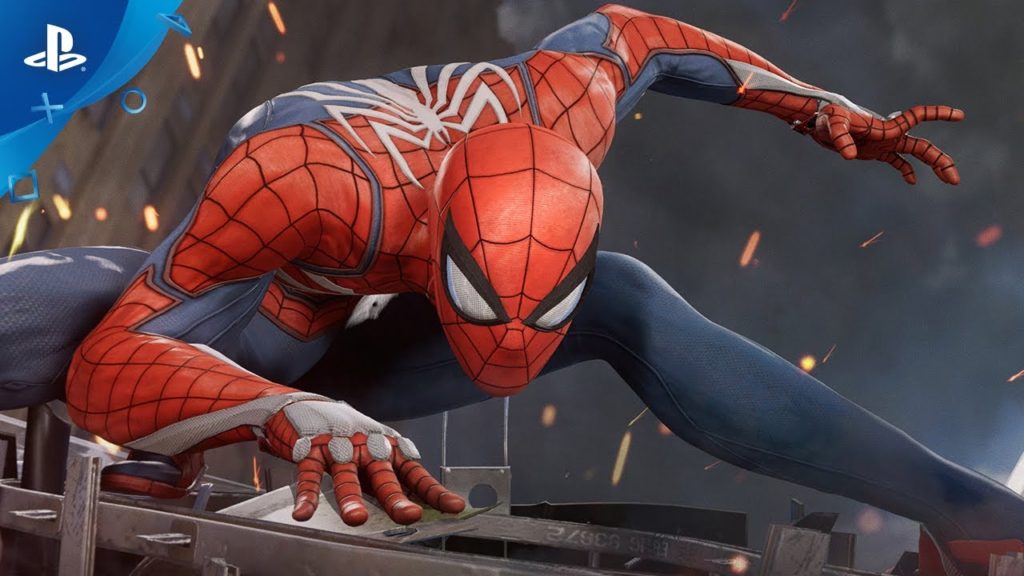 MARVEL UNIVERSE
Review: Spider-Man PS4
*Please note: Very light spoilers apply!*
It's no secret that the Spider-Man PS4 exclusive is one of the biggest and best received games of 2018. I've been enjoying the heck out of the game since release earlier in September (and I'm still only 75% complete), and have done basically nothing else with my evenings going on three weeks now. The game's so good it even got me to finally try giving my toddler a PS4 controller so he could "play along" with me. If you're looking for a recommendation, it has my highest praise!
The most thrilling thing about the game is how fully formed the narrative and Spidey mythos are right out of the gate. Peter Parker's been fighting crime for 8 years, has established relationships with his masked villain set (like Kingpin and Shocker), and knows New York like the back of his hand. Everything about it feels like a true Spider-Man movie, from small stakes moments like chasing pigeons through NYC to a Stan Lee cameo.
Much like Spider-Man's Ultimate Universe debut in 2000, or his first appearance in the MCU, there's a thrill I get seeing Peter Parker and his world successfully adapted for a new platform. It's amazing (spectacular, astonishing, superior) how many of the alterations work, too, with Mary Jane as an investigative reporter, Miles Morales as a Spider-fan reacting to personal trauma, Norman Osborn as mayor of NYC, and Doctor Otto Octavius as Peter's employer and professional mentor. That's far from all (stop shouting Jonah, we here you on the airwaves), but the net effect is a Spider-verse that feels at once unique to gaming and familiar to fans.
Support For Comic Book Herald:
Comic Book Herald is reader-supported. When you buy through links on our site, we may earn a qualifying affiliate commission.
Comic Book Herald's reading orders and guides are also made possible by reader support on Patreon, and generous reader donations.
Any size contribution will help keep CBH alive and full of new comics guides and content. Support CBH on Patreon for exclusive rewards, or Donate here! Thank you for reading!
I've said for a while that it's baffling Marvel hasn't even attempted to replicate the success of Batman: Arkham Asylum during Avengers cinema fever, and Spider-Man PS4 feels like the ultimate triumph proving that point. The game is already the fastest selling PS4 exclusive, and has ideally opened the door for a continued presence in the games market.
So, with that hearty recommendation, here are some other stand out points from the game:
No Green Goblin for the first 8 years of Spider-Man's activity actually raises some interesting timeline alteration. As comics readers know, Green Goblin (aka Norman Osborn) is one of Spidey's biggest villains up through Amazing Spider-Man #123 and the "Death of Gwen Stacy" story arc. It's possible this comes out later in the game, but I wonder what this means for the Gwen of this universe.
I saw a tip on Twitter to integrate Spotify rap playlists with the game while you webswing (muting the game's in-game music), and it's right up there with the best gaming recs I've ever seen. I created my own version of old school hip-hop titled Jay-Z Jonah Jameson, and it's really made the experience more fun than I could have anticipated.
In addition to a Spidey follow-up, here are the heroes I'd most like to see get the Insomniac video game treatment (assuming of course, we can't just have everyone a la Ultimate).

Black Panther – Try telling me fans wouldn't lose their mind exploring all Wakanda has to offer.
Thor – See above and add in "Asgard"
The Fantastic Four – Make amends for all the mistakes of the movies with Insomnaic's storytelling prowess!

The clearest gaming influences from my experience were Batman: Arkham, Uncharted, and Insomniac's own Ratchet & Clank. In general, the game is light on innovation (it's more focused on performing established approaches flawlessly) but there were a few moments that stood out. In particular, there's a sequence about 60% through the game when Mary Jane's "sneak past the bad guys" routine levels up and uses Spider-Man to take out bad guys as she goes. It's a cool twist that avoids the "jump to Spider-Man in stealth mode" action I was expecting, and thematically represents what MJ is looking for in a partnership with Peter.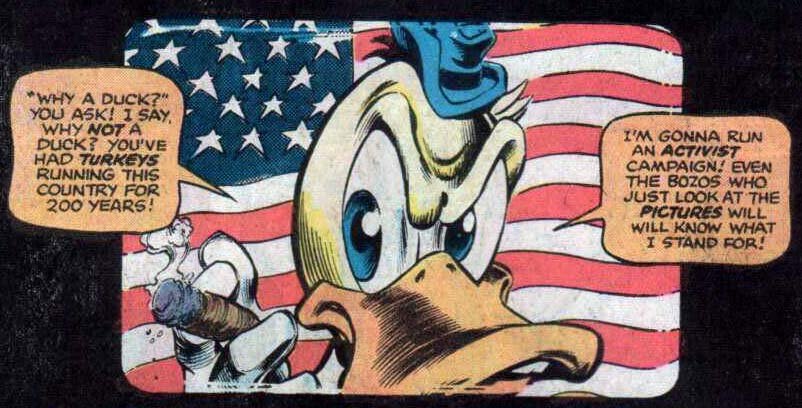 LOVE OF THE WEEK
I thought I'd add a new feature to "Previously On" this week, with a weekly recommendation or highlight of something comics-related that I'm loving. In general, I'll keep these to more off-the-beaten path comics items, to share some of the hidden gems that are my fueling my own love of the medium.
My first pick is the new Patreon-only podcast from "Titan Up the Defense," titled (and I'm not even kidding with this: "What the Duck?! A Podcast Most Fowl (But with a "W" 'Cause He's a Duck) That's The Full Name Of The Show!"
If you're not familiar, "Titan Up the Defense" has quickly become one of my favorite comic book podcasts. The show's premise (alternating episodes between Bronze Age issues of Marvel's Defenders and DC's New Teen Titans) didn't sound up my alley, but host Hub's humor, passion, and verbosely vivacious vernacular completely won me over. Plus, the fact that I've spent very little time reading these particular comics makes the story synopsis oddly captivating.
So, yes, while I recommend "Titan Up The Defense," I'm really here to recommend the all-new Patreon exclusive pod focused on the first appearances of Howard the Duck. The first two episodes are live, with hilarious recaps and conversation around Howard's origins in the pages of Man-Thing's ongoing (Adventures Into Fear).
If you're looking for some good podcast listening, absolutely check out "What the Duck?! A Podcast Most Fowl (But with a "W" 'Cause He's a Duck) That's The Full Name Of The Show!"