Every piece of Tom King's time writing Batman at the start of DC Rebirth has built towards the monumental wedding of Batman, Bruce Wayne, and Catwoman, Selina Kyle.
In Batman #50, wedding bells will chime (or will they?), but there's all sorts of Gotham City build-up before that point. Both the members of the Bat-family and Batman's villains are reacting in a variety of ways to the biggest wedding in the DC Universe.
Below you'll find a checklist for all the comics that serve as part of the DCU's biggest wedding!
The Wedding Comics Checklist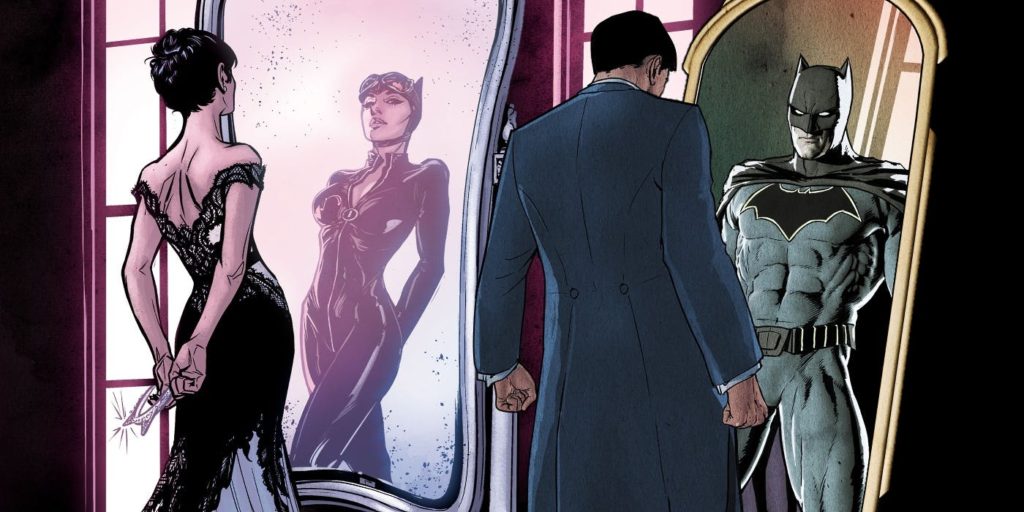 Batman: Preludes To The Wedding
Collects: All 5 "Prelude to the Wedding" one-shots
Batman Vol. 7: The Wedding
Collects: Batman #45 to #50
Issue by Issue Checklist
Batman #45 to #47
DC Nation #0
Batman: Prelude to the Wedding – Robin vs. Ra's Al Ghul #1
Batman: Prelude to the Wedding – Nightwing vs Hush #1
Batman: Prelude to the Wedding – Batgirl vs. The Riddler #1
Batman: Prelude to the Wedding – Red Hood vs. Anarky #1
Batman: Prelude to the Wedding – Harley Quinn vs. the Joker #1
Batman #48
Batman #49
Batman #50
Catwoman #1