This week on "Previously On," I analyze the "right" number of series for the X-Men's "Dawn of X," and celebrate the peaceful euthanasia of the shockingly great HBO Watchmen.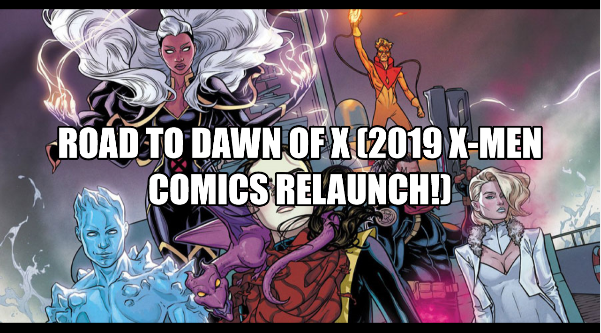 Marvel Comics made a lot of good calls around the twelve week release of House of X / Powers of X, but my favorite was the one least in character for the publisher: Limiting their line to one X-Men comic per week until the event concluded.
Even in the post-event fervor and the feeling that the Krakoa era could do almost anything, Dawn of X's initial wave of six titles – two of which were basically all-new concepts – instantly put that theory to the test. The early results have been predictably mixed (At this point, I actively look forward to four of the six comics, have completely given up on Fallen Angels, and am more disappointed in Excalibur with each passing issue).
Rather than recalibrate and offer an early retirement for the duds, Marvel's X-Line is in full-on expansion mode, soliciting upcoming launch after upcoming launch. This is not surprising. Marvel publishes more comics per week than literally anyone, by a wide measure.
It's also important to acknowledge that I'm quite excited about a number of upcoming new X-Men comics! There's a tendency to assume Marvel's gluttonous expansion is to be condemned, but I'd be lying if I didn't also say I can't wait to read X-Men/Fantastic Four by Chip Zdarsky and Terry Dodson,  X-Factor by Leah Williams and David Baldeon, or Giant Sized X-Men by Jonathan Hickman and Russel Dautermann.
Support For Comic Book Herald:
Comic Book Herald is reader-supported. When you buy through links on our site, we may earn a qualifying affiliate commission.
Comic Book Herald's reading orders and guides are also made possible by reader support on Patreon, and generous reader donations.
Any size contribution will help keep CBH alive and full of new comics guides and content. Support CBH on Patreon for exclusive rewards, or Donate here! Thank you for reading!
Based on solicits through April 2020, though, here's what the X-Men line of comics will look like heading into summer:
X-Men
New Mutants
Marauders
Excalibur
X-Force
Wolverine
Hellions
Cable
X-Men/Fantastic Four
Giant-Sized X-Men
X-Factor
Possibly an unsolicited Moira X book
Possibly an unsolicited X-Corp book
Children of the Atom (this straight up got announced as I was writing!)
Again, there's plenty in that group I'm excited about – honestly, most of it! – but the line is inarguably swelling. The arguments against this range from price (X-fans are looking at >$50 per month to subscribe to a weekly dose of Krakoa) to broken continuity (it's much harder to maintain the sense of inter-connectivity and vision) to diluted quality, and it's the latter that I find more interesting.
Can the X-Men Universe live up to the promise of House of X when it's this spread out?
The easiest argument to make is that X-Men comics were never better than when the entire line was spread across two titles, both written by the same creator, with Chris Claremont's 80's run on Uncanny X-Men and New Mutants. I won't disagree, but pining for an approach that worked almost 40 years ago isn't particularly useful. It's like saying the Bulls of 2020 should get back to the Triangle offense and the principles that worked in the 90's. The game done changed.
With that in mind, how does the surging Dawn of X compare to more modern eras of X-Men?
In January 2004, during the final stretches of Grant Morrison's time writing New X-Men, and about half a year after X2: X-Men United, the world of X-Men comics looked like this:
New X-Men
Sentinel
Uncanny X-Men
New Mutants
Mystique
Weapon X
X-Treme X-Men
X-Statix
Emma Frost
Wolverine
Wolverine/Captain America
Ultimate X-Men
In November 2007, as Messiah CompleX launched:
Uncanny X-Men
Astonishing X-Men
X-Factor
Wolverine
Marvel Comics Presents (Magneto)
X-Men: Die by the Sword
Endangered Species (Digital Release)
New X-Men
Wolverine Origins
X-Men: Emperor Vulcan
X-Men
Cable & Deadpool
X-Men: First Class
Ultimate X-Men
And finally, in April 2011:
Wolverine/Hercules
Wolverine: The Best There is
Uncanny X-Men
Daken: Dark Wolverine
Uncanny X-Force
X-Men Legacy
Onslaught Unleashed
Wolverine
X-Factor
Generation Hope
Wolverine & Jubilee
X-23
X-Men
Namor: The First Mutant
New Mutants
Age of X: Universe
So while it's easy to pine for a tighter more restrained approach to publication, anything under 15 X-Men comics per month from Marvel this millennium is actually their version of restraint.
Now, do I wish Marvel and the X-line saw the Krakoa era as an opportunity to limit launches to only the absolute cream of the crop? Of course. It's clear, though, that they're taking the approach they've taken all 2000's long, and that's profit first. I wouldn't look for it to change again any time soon.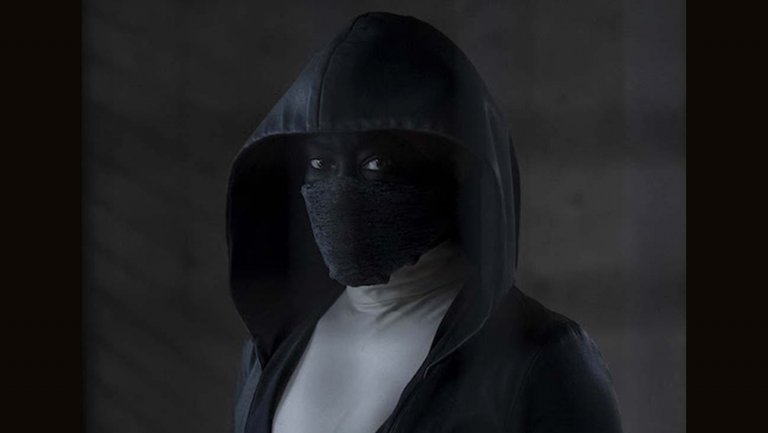 Watchmen Out
This week's trend and comics thing I love is the news that HBO Watchmen will (almost certainly) not pursue a second season. In an era where nothing in pop culture gets to rest in peace, this was met with some sadness and mostly celebration.
A lot of the praise seemed to revolve around "It was so good, so don't ruin it with a second season," which is ironic given this exact attitude should have prevented HBO Watchmen from being made in the first place. I'll let those who didn't write glowing reviews cast the first stone, but it's a comical chorus of hypocrisy for everyone who cheered on Damon Lindelof's "remix" of the iconic graphic novel in the first place.
There's a part of me that selfishly would still love to see more Watchmen, but from entirely different creative voices. As much as I love the cast and characters of season one, an anthology series simply set in this universe sounds very appealing.
Nonetheless, I agree with the general sentiment, and wish more media followed along. It is ok for stories and franchises to have endings. HBO Watchmen was a remarkable achievement, against all odds, and it always will be. The odds of striking out so poignantly a second time just feel minuscule.
Now if you'll excuse me, I need to update this #MindhunterS3 petition, there's no way David Fincher can let this show rest after two seasons!