This week on "Previously On," I review House of X and Powers of X, fancast comic book creators who could come back to DC or Marvel Comics, and happily shake my damn head at the My Marvelous Year Slack community! 

Feature Of the Week – 
House of X #1
& Powers of X #1
Where to find: Hickman's X-Men reading order 
It's a truly strange thing to realize there's never been a point in my comics collecting life when I've even really considered adding an X-Men book. The closest I've come is the Marvel NOW! start of Brian Michael Bendis on All-New X-Men and Uncanny X-Men, which also doubles as the most interesting core X-Book from 2012 to 2018.  
The recent drought of the X-Line before House of X has become overstated – Everything from Worst X-Man Ever to All-New Wolverine to X-Men Red deserves recognition – but even so, I've also felt the absence of a "must-read" core X-title. When I was getting into reading Marvel comics it was modern X-books like New X-Men and Astonishing X-Men that played a huge role in pulling me in. Approximately 65% of my comics DNA is X-Men related. Without even realizing it, I've wanted to love modern X-Men since I started Comic Book Herald. 
Through two first issues, House of X and Powers of X deliver that experience. And then some. 
Support For Comic Book Herald:
Comic Book Herald is reader-supported. When you buy through links on our site, we may earn a qualifying affiliate commission.
Comic Book Herald's reading orders and guides are also made possible by reader support on Patreon, and generous reader donations.
Any size contribution will help keep CBH alive and full of new comics guides and content. Support CBH on Patreon for exclusive rewards, or Donate here! Thank you for reading!
I've told anyone who will listen (Sir, this is a Wendy's) that Jonathan Hickman's Marvel Universe saga is my favorite extended sequence in the history of Marvel Comics. So yes, I am firmly in the target market for his return to Marvel Comics and takeover of all things X-Men, but that also comes with enormous expectations. I have a tendency to set impossible expectations for the things I love the most, setting the art up for simply meeting my dream state scenario, and feeling less than exceptional as a result. 
House of X and Powers of X still blew me away. This is exceptional storytelling, and the most excited I've been about anything in Marvel Comics since Secret Wars (2015). 
It's hard to talk about these comics – again, a combined two issues deep – without overextending into the hyperbolic chambers of critical inanity. I mean for goodness sake, let's see a second issue shall we? 
On pure approach and potential alone, though, Hickman, RB Silva, Pepe Larraz, Tom Muller, and everyone else involved are doing things I didn't know you could do in Marvel Comics. They've taken one of the most recognizable franchises in media and recontextualized the entire mythos into what feels like a brand-new creator-owned series. I'm excited about X-Men as both a student of their history and as a reader feeling like I'm learning about them again for the first time. At its core, this "Dawn of X" saga is all about expressing reverence for the franchise through new ideas, new directions, and new X-men. 
What an unmitigated joy!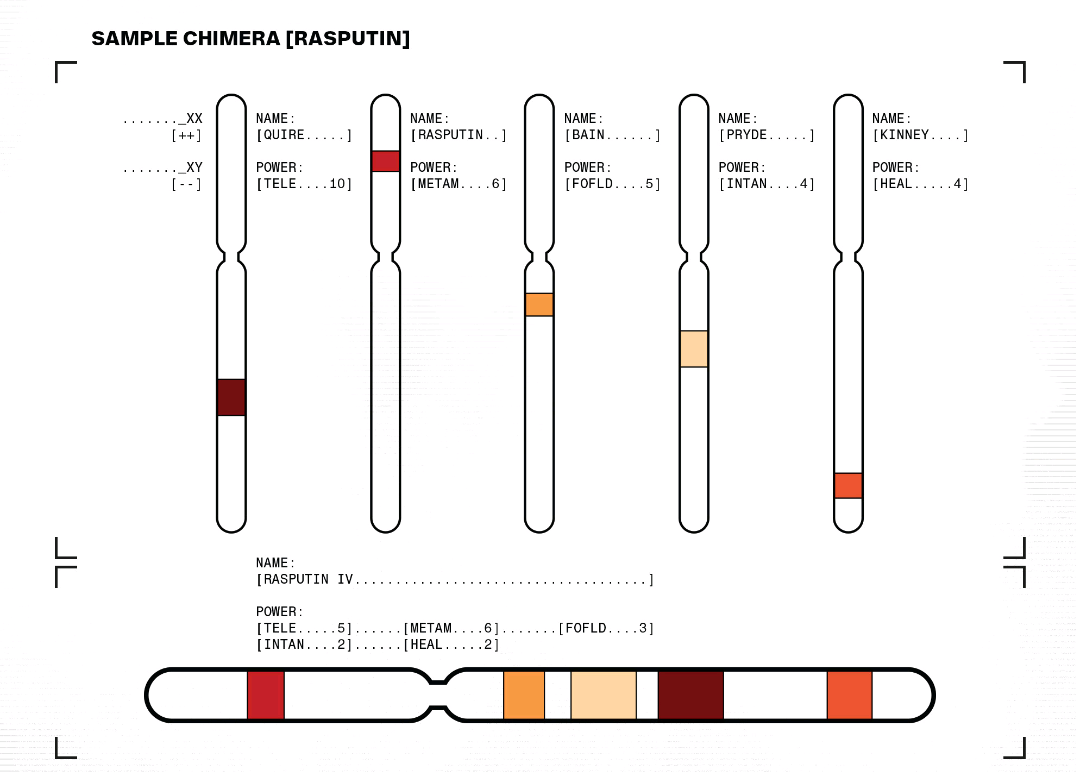 House of X is a relaunch mission statement, but by the time you get to Powers of X it's like watching an entirely new superhero universe being built on the backs of familiar echoes. It honestly makes less ambitious Marvel Comics look pitiful by comparison. 
The depth of the planning, and the potential stories that can fill all these various eras is astounding. I'm reminded of the Avengers arc that tied into Marvel's Original Sin, except where that saga raised futures never to be articulated, Powers of X promises a future where all things shall pass. 
I'll admit, I had a moment during Powers of X of thinking "Oh, this is the wall – this is where the book either soars or sputters." Unsurprisingly, it came during the introduction of X-Men 100 years into the future, with new characters and in many ways a new world. Introducing new character designs and personalities is a struggle for absolutely any comic book; it's the single biggest hurdle I find with introductions to new Image #1's, or even the opening chapters of a video game. Do I want to invest the time and brainpower required to understand and care about the story in front of me? 
Powers of X quickly asserts that this is effort well worth your while, in part through shared connections to language and design from X-Men history. I was struck how much this "Dawn of X" reminds me of Black Hammer, tapping into the vein where everything old is new again. If you know X-Men, there's an instant grounding in a character like "Cardinal," even as they're designed anew like mutants from a mysterious Krakoan pod. 
Speaking of "Cardinal," the series' greatest strength so far is in extended lore. There are 3 pages of "Data/Encyclopedia Pages" about 25% of the way through Powers of X #1 that deliver 30 issues worth of history around Mister Sinister's role in this story, well into the future. It's like reading a Wikipedia entry from a secret future designed by Da Vinci.  
Clearly these comics are strongly recommended, but honestly even calling it a must-buy is understating what you're missing out on if this isn't on your reading list every Wednesday. I've never seen a comic book event this eagerly and passionately discussed day of release, and I have absolutely zero doubts we're witnessing one of the biggest series in shared superhero universe comics this millennium.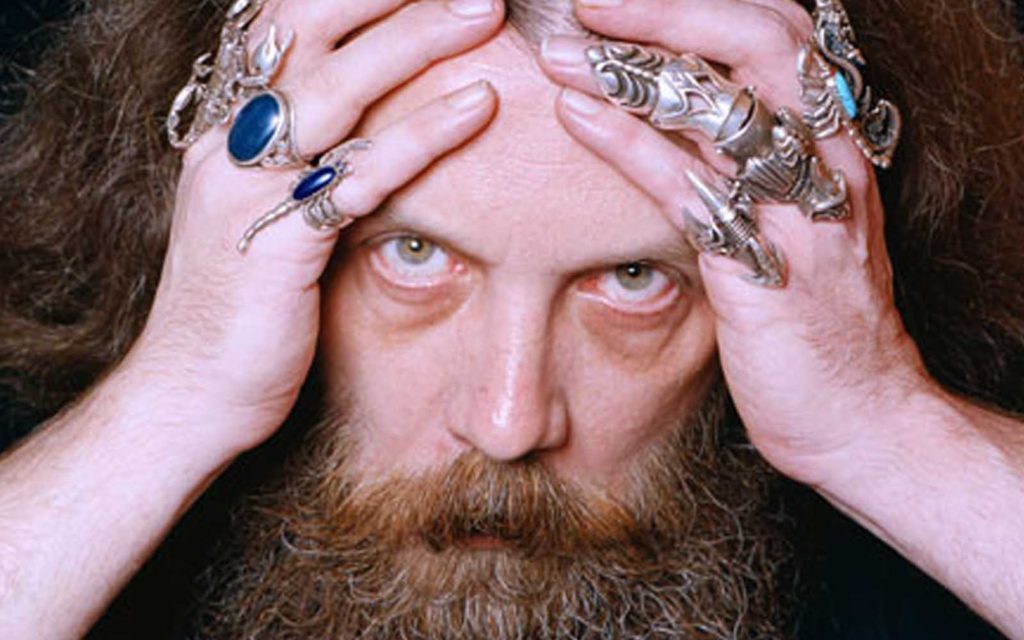 Big 2 Comics
TREND: 
Big Name Creators
The reaction to Jonathan Hickman back at Marvel Comics got me thinking about the creators who could muster a similar level of excitement. The rules here are that it has to be: 
A living comics creator

 

A creator who has worked at DC or Marvel before, and been away for at least 3 years

 

A creator consistently recognized as one of the best in the industry

 
To be clear, I'm also ranking based on the reaction the announcement would get in 2019. There are names that would have been a much bigger deal, say, 20 years ago (for example, Neil Gaiman) but now I'm not so sure (and I have a lot of love for Gaiman's writing!). 
1) Ed Brubaker 
Brubaker is one of the few writers I can think of for this list who has a strong background at both Marvel and DC. Before the noir-crime specialist was reinventing Captain America for the 2000's, he was crafting corners of the early 2000's Batman Universe.  
Like Kirkman, it's hard to imagine the type of Godfather offer that would pull Brubaker away from his incredible creator-owned collaborations with artist Sean Phillips. My personal preference would be a Hannibal King, Supernatural Detective book (with Phillips, of course) that features Dracula and Blade. 
2) Robert Kirkman 
Has any comic book creator of the 2000's had more remarkable success than Kirkman?  
It's been over a decade since Kirkman last wrote for Marvel, and to my knowledge he's never written a book in the DC Universe. 
As big a deal as this would be – a Kirkman-verse at the Big 2 would sell like Aunt May's wheatcakes – it would admittedly feel like a clear step back for Kirkman. He's pretty clearly indicated with Invincible that his point-of-view on industry practices doesn't necessarily merge with Marvel or DC. Better yet, he enjoyably takes shots at the Big 2 with regularity.  
Still, "most likely" isn't a big part of the criteria and there's no doubt in my mind that Kirkman writing The Flash would be a game-changing turn for the DC Universe. 
3) Alan Moore 
The sheer implausibility of this happening moves it down on my list, although if news broke that Alan Moore would be writing Amazing Spider-Man in 2020, I'd hop straight on the cosmic treadmill and skip a year of my life to read that book.  
Moore is recently "retired" from comics, and has a bloodfeud with DC Comics, so the cards are stacked against any noise here. Nonetheless, Moore is arguably American comics greatest writer, and inarguably the writer of many all time classics, and any announcement involving the wizard of sequential art would be jaw-dropping. 
4) Brian K. Vaughan 
When I pitched the Notorious BKV on Twitter, a reader suggested Vaughan on DC's 4th World. The Saga writer taking on virtually any DC property would be insanely compelling (technically Vaughan has a history with DC but it's from his earlier days a creator, and frankly doesn't match the pedigree of his work since).
5) Marjorie Liu 
Liu's Marvel work on Black Widow and X-23 is some of my favorite of the early 2010's, and her creator-owned Image book Monstress
 has been a roaring success. 
I'd love to see Liu return to Marvel to relaunch and reimagine their Eternals franchise prior to the MCU debut. If anyone has the fantasy chops and character crafting bonafides to make the Eternals genuinely interesting, it's Liu!
Those are my picks – here's how you all voted on Twitter:
Column I'm working on this week – with Hickman on X-Men excitement, who's the creator you'd most want to see make a triumphant return to Big 2 supes comics? My leading noms:

— Herald of X (@ComicBookHerald) July 31, 2019
Finally a few bonus personal picks: Walt Simonson (Green Lantern Corps), Kieron Gillen (on Avengers), David Hine (Fantastic Four), and Rick Remender (Future Quentin Quire teaching a new class of X-Men). 
LOVE OF THE WEEK
One of Zack's best ideas for My Marvelous Year (the weekly podcast reading club where we go through the entire history of the Marvel Universe!) is a Slack channel for patrons to gather and discuss comics (and so much more). 
It's been really thrilling to watch the community grow, and especially to watch the shared and proper reverence for Stilt-Man blossom. 
This week brought a new highlight, as the Slack community decided to try to name my (omg omg omg) soon to be here baby. 
Amazingly, two of the proposals were names I had actually pitched to my wife. For the record, the winners were: 
I've also genuinely been pitching "Von" as a middle name for every naming conversation possible. Try to find a first name that doesn't work with "Von" as a middle name. It's impossible. 
Regardless, the Slacks full of comic book maniacs, but they're my kind of maniac, and Zack does an amazing job regulating absolutely everything. 
If you're interested in checking out the club, you can learn more here!