It's an absolute rarity that a movie based on a book is actually better than the book. Generally speaking, I feel this way about comics and comic book TV, although I've realized recently there are a surprising amount of shows that actually surpass or improve on the formula established on page.
As is the case with any list of this nature, there's a deeply subjective bent to my selections, frequently centered around one fact: for the majority of these shows, I was not deeply familiar with the source material prior to viewing, and was therefore able to enjoy the show on its own terms, in its own landscape, before really comparing to the comics. 
This open-minded viewing is true for 75% of the list, and while the MCU has taught me the value of letting adaptations adapt, I'd be lying if I pretended I could fully watch something like Preacher without the weight of expectations set by an incredible comic book by Garth Ennis and Steve Dillon.
The other wrinkle here is trying to evaluate superhero TV based on long running, ongoing comic books. For example, Arrow at its best is better than plenty of Green Arrow comics at their lowest, or most middling. But even for the first couple of seasons which I greatly enjoyed, I'm not so sure I'd flat out say it's better than Green Arrow: Year One by Andy Diggle and Jock, which is the clearest inspiration for the storytelling.
Same goes for Doom Patrol, one of my favorite tv shows of the last several years, full stop. Compared to the most relevant inspiration for the work (that would be Grant Morrison and Richard Case's incredible run on the title), it's less obvious that Doom Patrol is a vast improvement on the formula. There are unquestionably eras of Doom Patrol that the TV show is better than – and when all is said and done, I might even like this glorious weird show more than the Morrison books! – but right now it's meeting exceedingly high standards set by one of my favorite comics of all time. (For the record, Watchmen falls into virtually all the same buckets.)
Support For Comic Book Herald:
Comic Book Herald is reader-supported. When you buy through links on our site, we may earn a qualifying affiliate commission.
Comic Book Herald's reading orders and guides are also made possible by reader support on Patreon, and generous reader donations.
Any size contribution will help keep CBH alive and full of new comics guides and content. Support CBH on Patreon for exclusive rewards, or Donate here! Thank you for reading!
The easiest addition to this list, iZombie transforms a Mike Allred supernatural Halloween horror world (with writing by Chris Roberson) into a detective show with zombies. In other terms, Robbie Williams CW version of iZombie succeeds by ditching the supporting cast of monsters, and doing the Chew adaptation that seemingly can't make it to the screen. 
The alteration is perfectly suited for serialized TV, and combined with an incredible cast (my favorite in the CW-verse) including Rose McIver, Rahul Kohli, and David Anders, iZombie quickly became one of the best (and most underrated) easy hangs in all of comic book TV.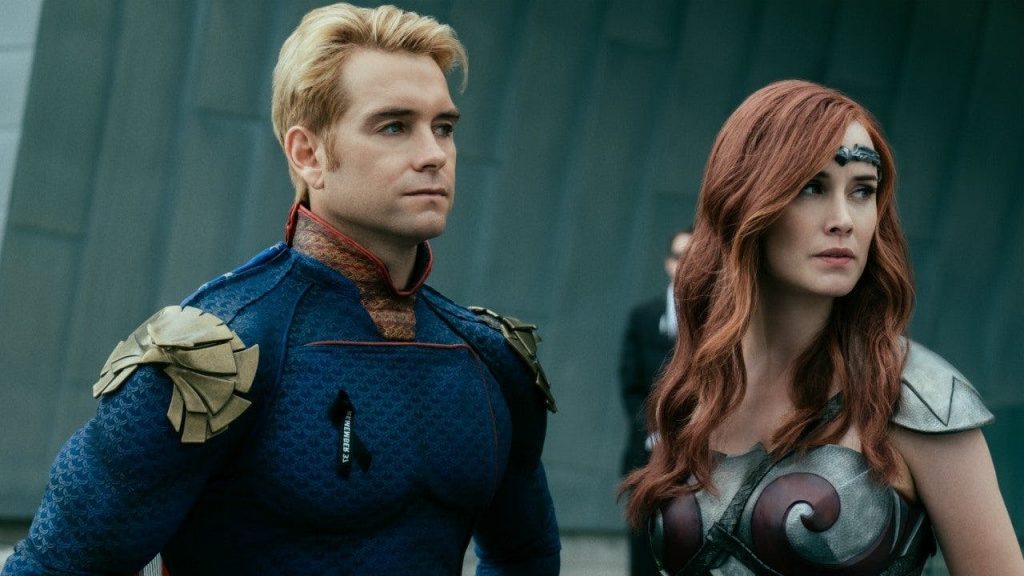 Reading The Boys was a strange experience of feeling simultaneously like I really wanted to know what happened next (Garth Ennis and Darick Robertson absolutely know how to craft a page-turner), but also felt deeply uncomfortable with the cynicism, low effort shock value, and on-the-nose "satire" at the book's center. It's a good concept built on dirty cheap thrills.
The biggest difference between TV The Boys and the comic is that the former says "What if our superhero obsession is fraught with complications" and really digs into that, and the latter says "F*&K superheroes!" chugs a beer and smashes a window. Which isn't to say the TV series doesn't lean into the depravity, violence, and mayhem at the comic's core. That's kind of the beauty of it, honestly, that somehow the adaptation is able to maintain the source material's awe factor while also building layers of nuance to virtually every character in this world, none moreso than Homelander, who is infinitely more compelling on screen.
The Netflix serialized TV version of Charles Forsman's Fantagraphics graphic novel is so damn gorgeously crafted that it honestly makes me feel a little bad for Forsman. It's not like the show really reimagines the text, it just fleshes out absolutely everything into a significantly improved package. The End of the FXXXIng World is the type of medium enhancement that makes it so you're better off only watching the adaptation! 
Again, though, this isn't "shots fired" at Forsman's vision, which is vital and intriguing. You don't get to James and Alyssa's deeply complicated young romance, and James' serial killer in the making worldview without the source. It's just that the TV series takes that foundation and absolutely runs with it, finding all the little moments of humanity and emotional complexity that just don't fit inside a tight 176 pages.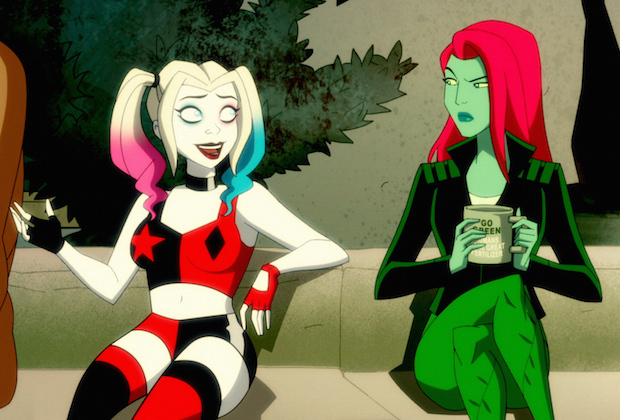 I like comics with Harley Quinn, but historically have not been a huge fan of Harley Quinn comics. The last decade's transformation of Harley into DC's Deadpool, and the face of the big screen Suicide Squad often felt like a real miss, and heading into the animated Harley Quinn (originally on DC Universe), I had buried in the basement expectations.
Two hilarious, preposterously strong seasons in, and the animated Harley Quinn is one of my favorite shows in the genre, and really without question my favorite comedy in the superhero TV landscape. Honestly, it's almost too good, to the point that it feels like comics can rarely if ever achieve the same manic energy and uncensored insanity.
David Haller aka Legion benefits tremendously from a completely open slate in his unexpected solo series (think about all the members of the X-Men Universe that Legion beat on his way to live action fame and fortune, and it's fairly mind boggling!). While he's very much a part of the world of X-Men, he's a supporting player showing up in selective quantities, prior to his one and only real starring role in the (very good) Marvel NOW! Era X-Men Legacy
. 
Combine that open playing field with the creative vision of Noah Hawley (Fargo), and you get one of the most interesting TV shows even tangentially connected to comics (at very few points does this feel like a "superhero show" and even less frequently like an "X-Men show). Legion is a strong argument in favor of auteur creators getting to play with low-tier Big 2 supes, although I'll admit that's a whole lot easier said than done!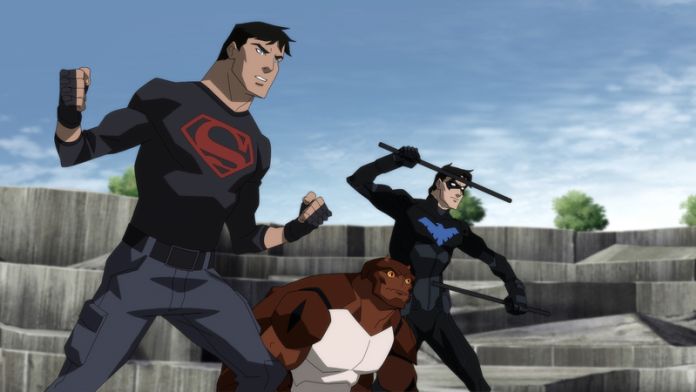 DC's animated Young Justice is a weird one to consider because on a technicality, Young Justice is pretty unquestionably the best version of any series with that name. On the same technicality, I could make a case for Spectacular Spider-Man, one of my favorite animated superhero series of all time, and very likely better than anything in Peter Parker, Spectacular Spider-Man! (Honestly, the same logic probably applies to Teen Titans Go!  which I personally prefer to literally any Teen Titan comic I've ever read.)
Of course, that's all taking the series title more literally than the intention of the storytelling. Young Justice is about 6 parts Teen Titans, 3 parts Justice League crossover, and 1 part Legion of Doom one-shot. Which is to say, Young Justice is the story of the DC Universe, an enormous part of its enduring appeal. 
So yes, when compared to the books it shares a name with (including the recent, ongoing Young Justice written by Brian Michael Bendis), the animated series is superior. I'm not really sure that's supposed to be the playing field, though, so Young Justice sits in purgatory for me.