Avengers: Endgame is almost upon us and while anticipation is understandably insane, speculation is absolutely unchartable! In terms of adapting straight from a comic book source, the upcoming film has no direct equivalent. Keeping that notion of uncharted territory in mind, it's still really anybody's guess as to how the team gets out of this one- much less what is to become of the beloved franchise once the dust settles (oh, puns, how you wound…).
But before those theater seats are filled and the lights go down, here's more speculation!
Related Reading: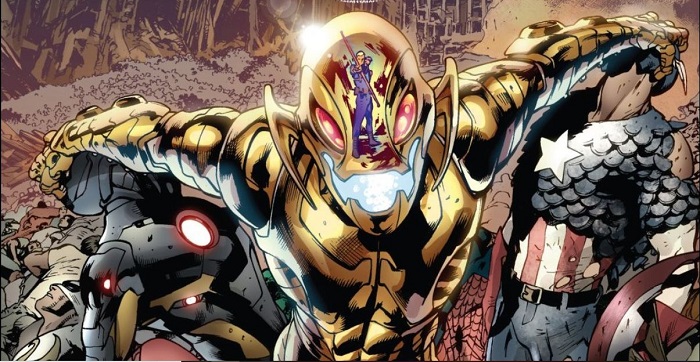 Age of Ultron
Not to be confused with the 2015 MCU installment (it's been mentioned before although a disclaimer worth repeating), this is rather a reference to the 2013 comic event series by Brian Bendis, Bryan Hitch and others. If there's any Marvel Comics source material Endgame could even remotely draw thematic inspiration from, it would be this.
In Age of Ultron, the story opens very much like a genre disaster movie with the heroes having already lost "the big fight". The survivors are pushed underground by their new robot overlords with their retaliations costing them at every turn.
Support For Comic Book Herald:
Comic Book Herald is reader-supported. When you buy through links on our site, we may earn a qualifying affiliate commission.
Comic Book Herald's reading orders and guides are also made possible by reader support on Patreon, and generous reader donations.
Any size contribution will help keep CBH alive and full of new comics guides and content. Support CBH on Patreon for exclusive rewards, or Donate here! Thank you for reading!
Eventually, Wolverine goes on a self-elected time travel mission to kill Ultron's creator, Hank Pym, before Pym has a chance to build his first robot. Sue Storm of the Fantastic Four tags along to more or less keep Logan in line but well, that's easier said than done.
The multiverse course-corrects but the ending results in subtle shifts in the cosmos that allow for the introduction of new characters. Hmm, what an amazing coincidence given Marvel's parent company's recent acquisition of their errant Fox properties.
Oh, and you also get some really dark Clint Barton moments in the opening chapter of this story.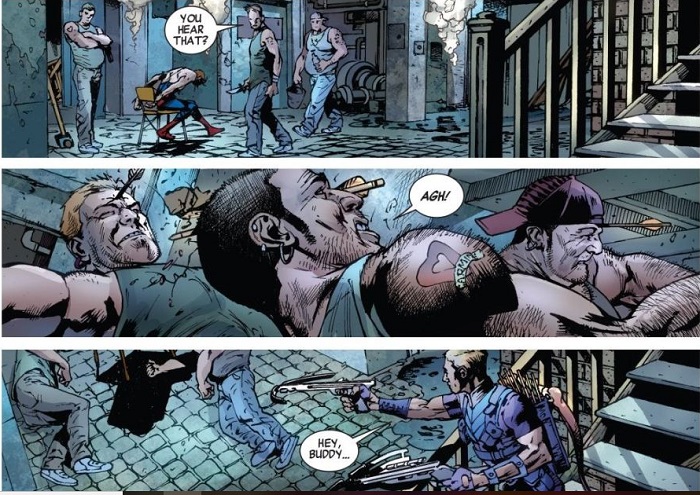 All-New, All-Different MCU
Even if we consider for a moment that the core six movie Avengers (plus War Machine) are completely hanging it up after this movie, that still leaves a very solid core of "next wave" heroes to become new pillars of the MCU. Not the "New Avengers", per se (we'll get there), but a wholecloth new story continuing the adventures of these rising stars.
Let's look at who we have:
Black Panther- The King of Wakanda is a character whose popularity seems to (rightly) grow more every day. Having him serve as an anchor character for a new team of Avengers would be a perfect fit- especially as T'Challa is currently the chairman in the

Avengers

comics! It would also be a wonderfully ironic reversal to backdoor pilot an MCU Fantastic Four through the

Black Panther

franchise.

Captain Marvel- Another character who is currently exceeding expectation with mass accolades. Carol Danvers is a powerhouse and if T'Challa would be a Tony/Steve-type figure in this new hypothetical Avengers dynamic, she would undoubtedly be some kind of Steve/Thor split. Putting the two of them together in a sort of co-leader role, though, does automatically spring to mind thoughts of their time together as The Ultimates but there are certainly not untoward comparisons- especially if an MCU-version leads to the introduction of a fully-powered adult Monica Rambeau.

Spider-Man- He wants it so bad, just give it to him. Certainly working with Shuri will challenge him like none other. "International Avenging Spider-Man" has such a nice ring to it, it doesn't need much selling beyond that- just slap the "Nuff Said!" on this one and call it a day!

Dr. Strange- While historically considered almost as much as "loner" character as Spidey, Stephen Strange does go straight back with the team to the Silver Age- granted as something like a "consultant" but still any excuse to get Steve Ditko's two most famous creations to grist up against each other is an opportunity not to be missed. Following the analogy, Doc is very much the new Hulk of the situation- replacing the anger with a certain innate curmudgeonliness.

Ant-Man and The Wasp- Okay, Peter Parker's already got the insect-themed goofball game on lock but there's a lot more this duo can bring to the table. Of particular interest is getting Hope Van Dyne into the team mix as quickly as possible! The Wasp is a founding Avenger in the comics and it is way past due that representation came through in some regard on the screen. Further points for again merging sci-tech support staffs here as Team In The Chair would be rolling deep with Shuri, Ned and Dr. Pym!
Okay, so that's a breakdown of a hypothetical Phase Four MCU Avengers line-up. While they may embark on all-new journeys involving threats and scenarios yet to be imagined on the comic page, there's still some nods and allusions to be had. Let's look at a cinematic path that still could come from the pages of suggested reading…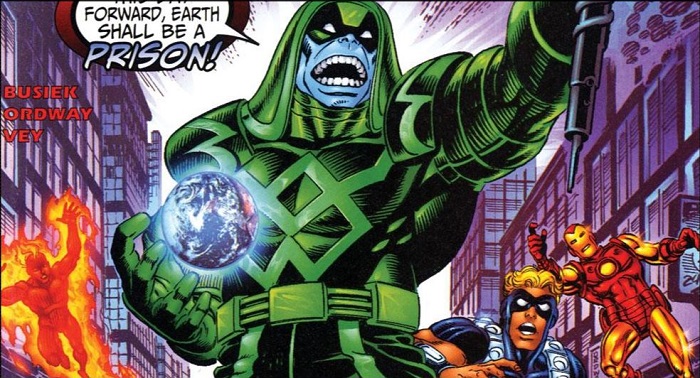 Maximum Security
While the circa 2000 event series certainly isn't the most well-remembered, there is still something in its premise. More so, it would the most fitting backdrop for the above-mentioned Avengers roster to prove their on-screen mettle!
Tired of Earth's shenanigans, a United Nations-type intergalactic organization convenes and votes to seal the planet off from the rest of space- but not before sending all of their respective empires' worst offenders there and turning it into a giant alien Botany Bay supermax prison! From there, Earth's heroes are preoccupied with threats until they're able to turn the whole thing around.
While possibly seen as playing off the Chitauri invasion in the first Avengers movie in many respects as well, it shouldn't feel quite so recycled as none of the original players would be present. It would probably be a little more emblematic that this is simply the world they all live in- aliens are gonna invade. Somebody has to stand in the gap.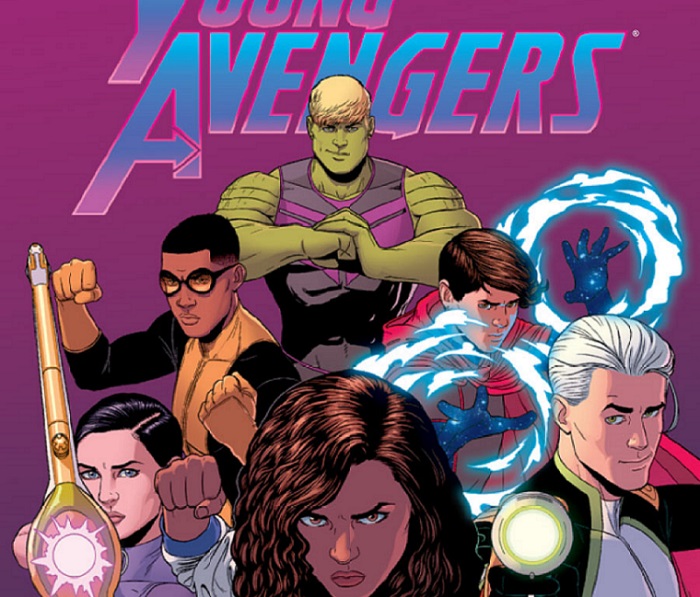 Young Avengers
While it's already being discussed that the upcoming Hawkeye series slated for the Disney+ streaming service will feature Kate Bishop, it'd be great to spin this "next generation" formula out into a longer format with a larger ensemble cast.
Let's also not forget that Cassie Lang (Ant-Man's daughter) is an in-universe character who vows to be her dad's sidekick. In the comics, she is a size-changer who goes by the name of Stature.
Going to the big screen with this franchise, it would be remiss to not draw from the highly-regarded later Young Avengers
offerings by Kieron Gillen and Jamie McKelvie as well. In this, interjecting the character of America Chavez would be essential. Stephanie Beatriz of TV's Brooklyn 99 has already taken to cosplaying as her in real life, so whatever fancast wheels need greasing here- let's just make it happen.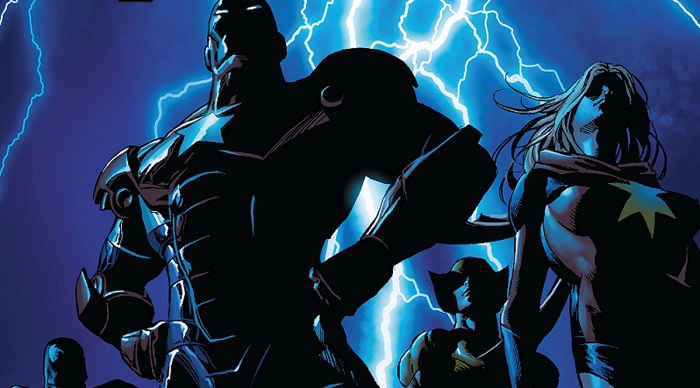 Thunderbolts/ Dark Avengers
Villains masquerading as heroes discovering they like being heroes. General Ross is (presumably) still in charge of the MCU's super-powered activities thanks to the Sokovia Accords. With the Avengers no longer at his access, why not create his own team using his old nickname?
Sure, fill it with bad guys who are acting as super-powered US Marshals only because the nanotechs in their bloodstreams are keeping them in line. Also, manipulate their PR so their action figures sell.
Later on, Norman Osborn will get to hold their (dark) reins and spin them into a new line-up of Avengers to a public who doesn't keep track of who's under the masks.
This would be a hard movie for a lot of audiences to take but with the right framing could be incredibly compelling and quite possibly the grittiest piece of the whole canon.
Inferno
Sure, it's mostly known as an X-Men-centric story but this event about a demonic invasion was center ring of the Marvel Universe back in 1988 and it affected everything and everyone in Manhattan. It even managed to get the Avengers back together (again).
While the premise admittedly reads a little bit like "just ad lib the word alien for the word demon", the real hook here would be in selling Inferno
as not only its own movie but rather as a cross-franchise cinematic event (possibly a trilogy).
Hear this out: with Marvel now owning the movie rights to X-Men, what better way to finally cross-pollinate than to make interlocking movies that bridge the franchises? Imagine X-Men: Inferno– a "Part One" that would set up the demon threat premise, the personal risks and all that. And yes, it would crescendo with a demon invasion because sometimes ya just gotta hit those beats…
Now, imagine the sequel: Avengers: Inferno. It's the getting the band back together slant but this might also allow Dr. Strange to be a little more front and center involved.
Part Three would be simply Avengers and X-Men: Inferno or Marvel: Inferno. Either way, it would would open up the scope to even get one of the greatest peripheral moments of the original event: Daredevil fighting for his life in a ditch trying not to get strangled by a beat-up yet demonically animated vacuum cleaner. Yes, that is a thing that happened. Comics, kids…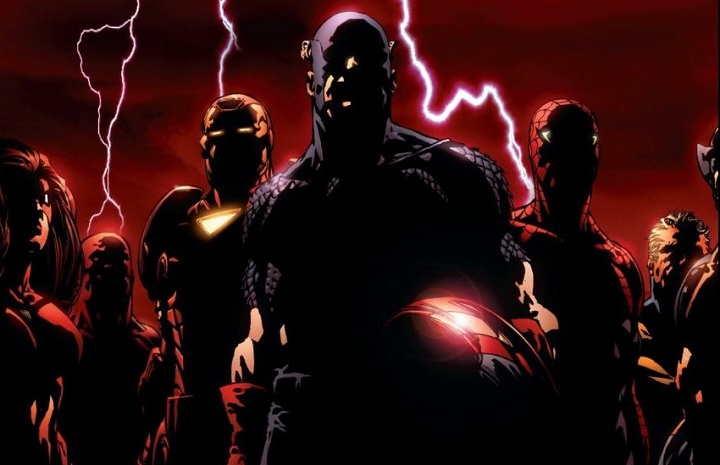 New Avengers
This would be predicated wholly on graduating the entire cast of all the Netflix shows and turning them loose on the big screen. Same chemistry that started in Defenders– now writ large.
Really it would all just be about nailing all those great little character moments from the very first New Avengers
story by Bendis and company, "Breakout". From Foggy's Chewbacca-esque head-shaking reluctance to getting out of the helicopter to Cap pulling a soggy yet still quippy Spider-Man out of the water- to say nothing of envisioning a multi-floor super-powered prison riot, this story would be absolute fire brought to life!
Secret Invasion
Just like in the comics, the road from "Breakout" will eventually lead here. Since Captain Marvel's cinematic release this past March, there has been a lot of speculative whispering that this could be what happens the next time all the disparate threads of the MCU go their separate ways and once again realign.
Will it be less of a full scale "everyone and their mother get in on the battle for the end of everything" and more of a psychological "who do you trust" thriller? Who knows? It just seems people want to see this movie happen. Tying back to the original tagline of all the Secret Invasion event marketing of 2008: "Embrace Change".