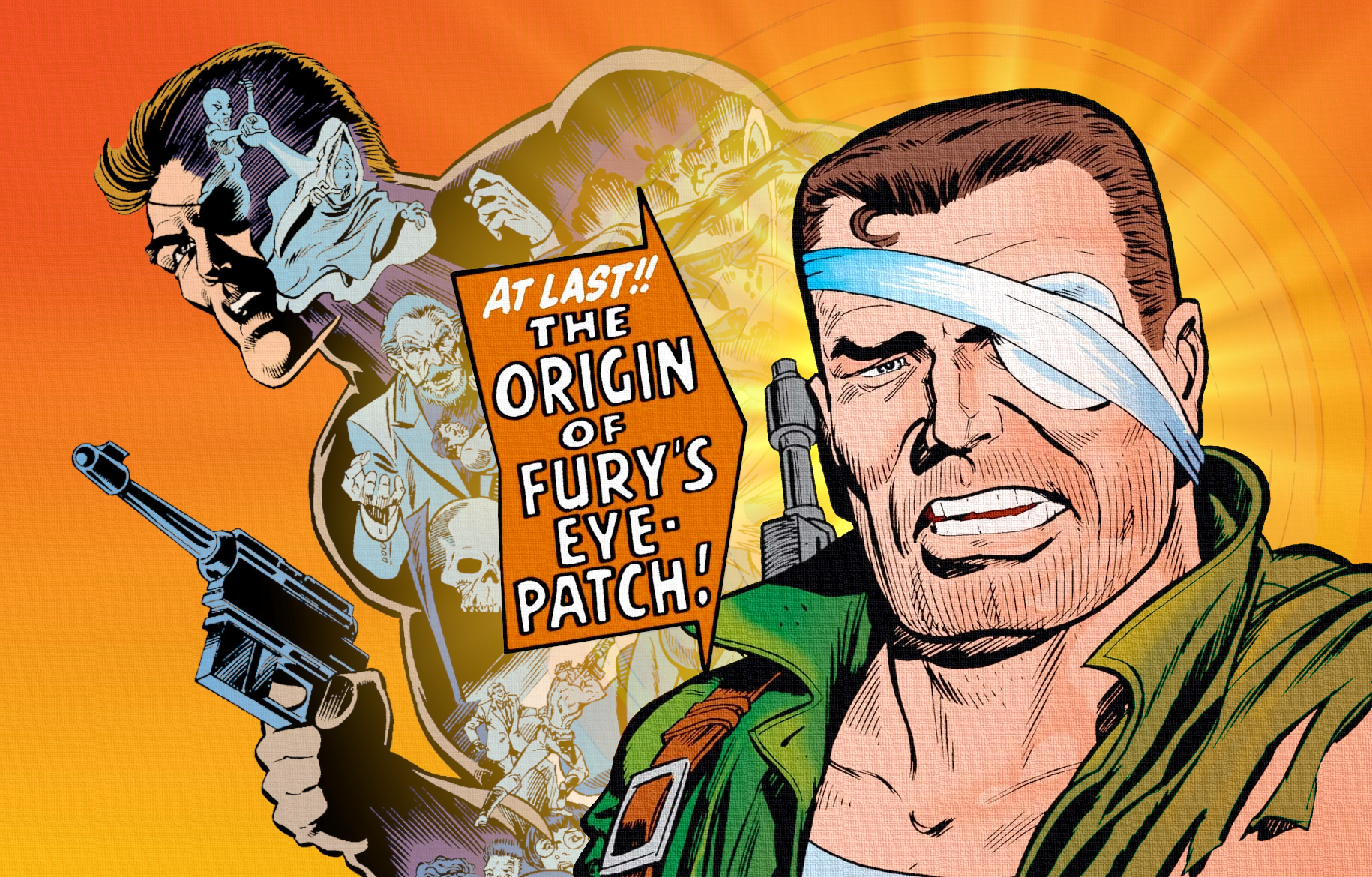 Nick Fury must be a difficult character for Marvel to know what to do with. For the average Joe, Fury is the guy who founded the Avengers while looking a lot like Samuel L. Jackson. That's not the Nicholas J. Fury you'll encounter in most comics: Jackson's depiction is based on a version of the character from the now-defunct "Ultimate Universe" line, an attempt to modernize Marvel for a new audience, free of decades of continuity. In fact, artist Bryan Hitch based the likeness of his Fury on Jackson long before he'd ever been cast for the Marvel Cinematic Universe!
In the main comics, meanwhile, the director of SHIELD is an old white World War II veteran who usually has little to do with the Avengers, let alone their creation. Nevertheless, the need for MCU synergy eventually reached Fury too, and the old man was retired from service while his hitherto unknown son, who looks a lot like a younger Jackson, took over as an agent of SHIELD. Before all that mess, however, "classic recipe" Fury had half a century of stories focused on him and in the SHIELD organization that he runs (if only sometimes!). There is a lot of classic material here, from the Silver Age to this past decade, most of which hasn't yet been collected in omnibus format. So let's change that, shall we? With the Secret Invasion Disney+ show starring Jackson's Nick Fury coming soon, this may not just be an exercise in daydreaming.
The two existing Nick Fury omnibuses are long out of print, though they're hopefully due for a reprint alongside the streaming series. The first of these is S.H.I.E.L.D.: The Complete Collection Omnibus
, by Stan Lee, Jack Kirby and Jim Steranko, collecting the original 1960s material of Nick Fury as Director of SHIELD, from his back-up stories in Strange Tales to 1968's short-lived Nick Fury: Agent of S.H.I.E.L.D. series. Lee and Kirby deliver entertaining Silver Age fare from the word go, but it's Steranko who truly makes the series shine with his unmistakable Pop Art and Bond-esque stories. This is, without exaggeration, some of the best Marvel art you'll find in the late 60s… and Steranko would mostly be competing with his own work in Captain America!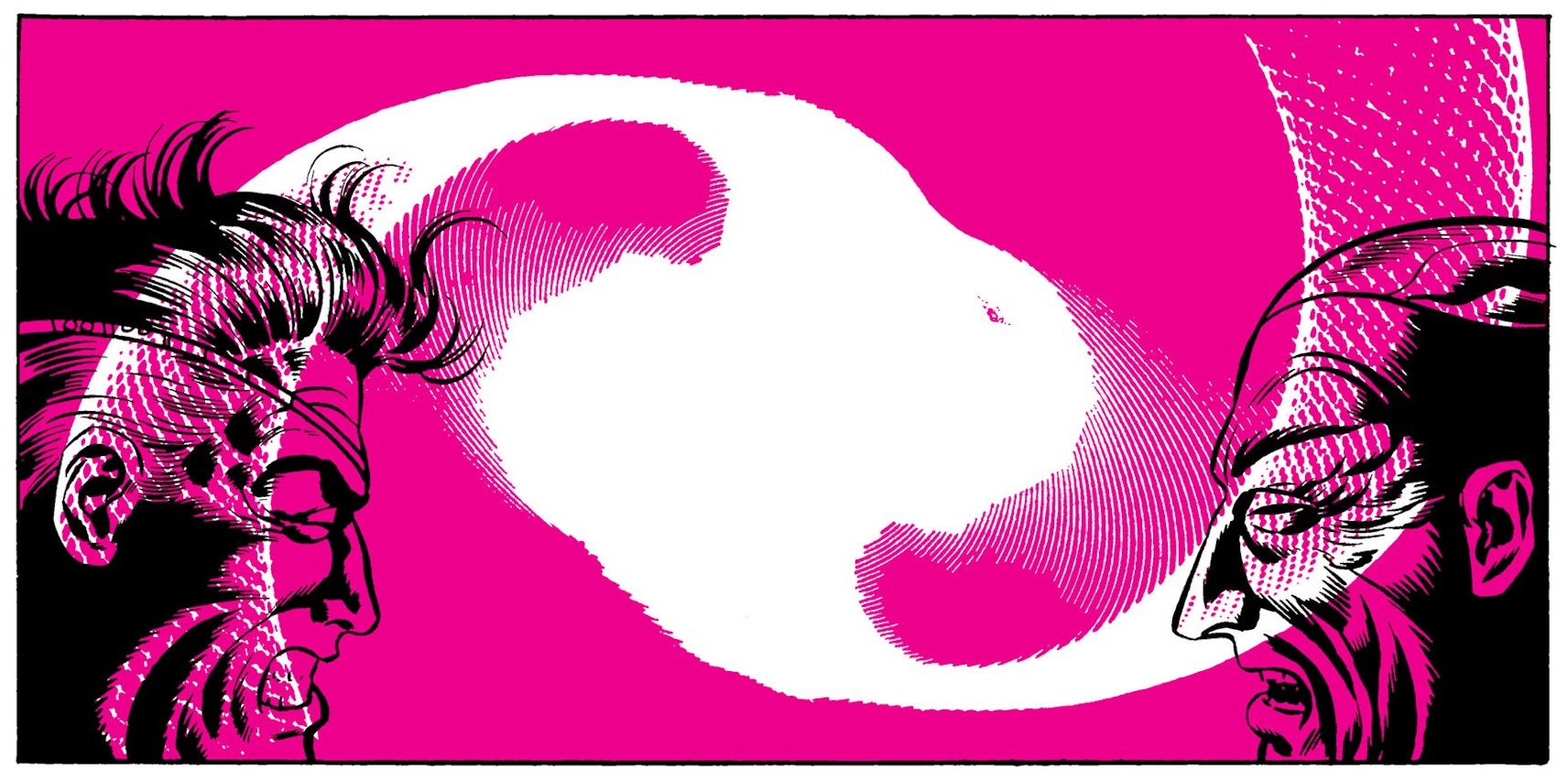 This volume also includes a few iconic guest-star roles in Fantastic Four and Avengers and the oft-forgotten Marvel Spotlight (1971) #31, which helpfully explains how Fury could remain so spry by the 1970s when we'd clearly seen him as a middle-aged man during WWII. Naturally, the rationalization given in this comic would only become increasingly useful as time went on!
Skipping from the very start of the character to some of the most modern material, there is also Secret Warriors Omnibus
, collecting Jonathan Hickman's take on Fury during one of those times he's been in hiding and not director of SHIELD, which happens more often than you'd think! Written by Jonathan Hickman (after a setup by Brian Michael Bendis), with art from the likes of Stefano Caselli, Alessandro Vitti, Ed McGuinness, and Alex Maleev, Fury creates a team of superpowered "Secret Warriors" and takes them in black ops missions that… Well, that'd be telling. This is a story of twists built upon twists, with some of the most iconic Nick Fury mind-games you'll find anywhere. It's more than worth a buy… if Marvel ever reprints it!
Support For Comic Book Herald:
Comic Book Herald is reader-supported. When you buy through links on our site, we may earn a qualifying affiliate commission.
Comic Book Herald's reading orders and guides are also made possible by reader support on Patreon, and generous reader donations.
Any size contribution will help keep CBH alive and full of new comics guides and content. Support CBH on Patreon for exclusive rewards, or Donate here! Thank you for reading!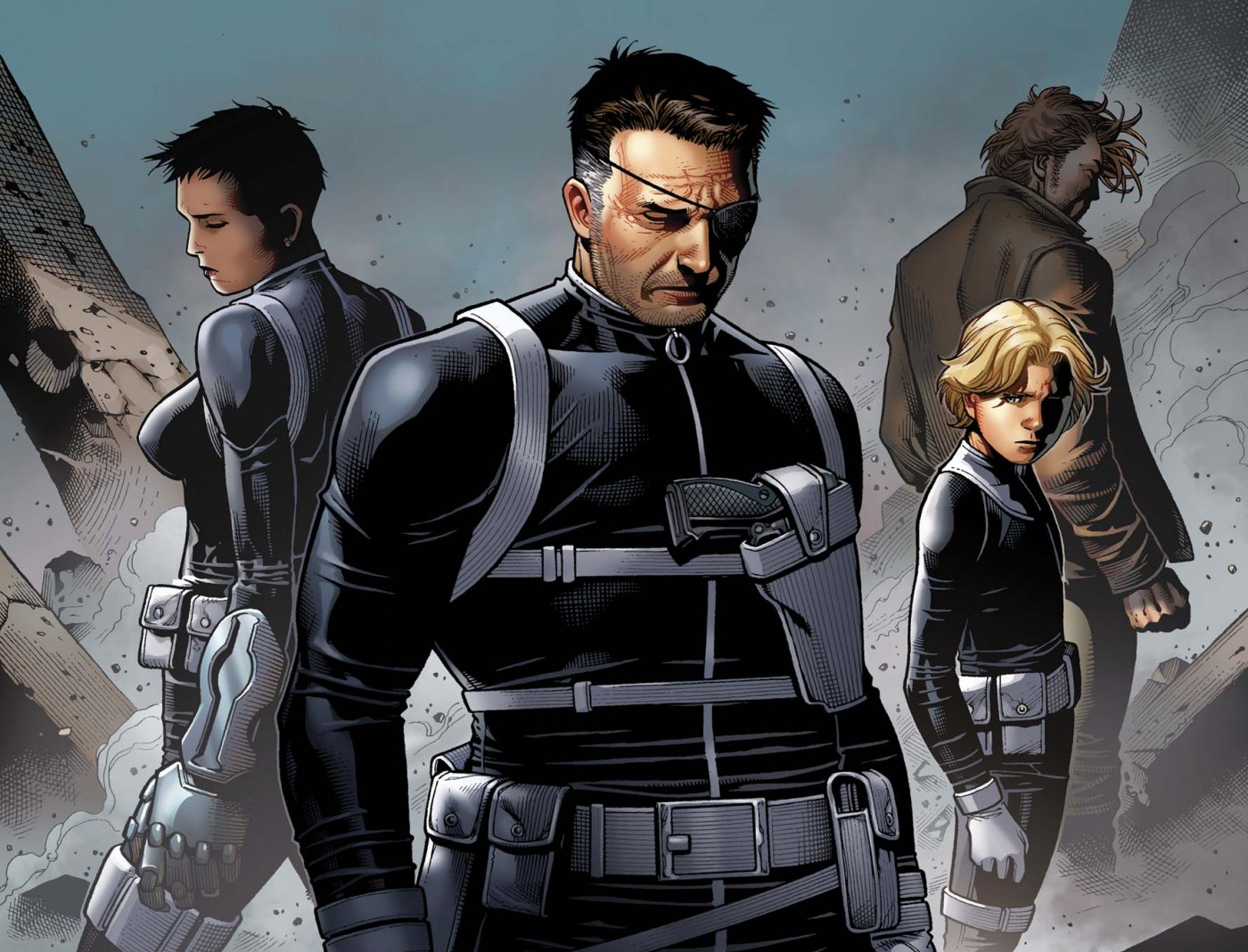 There is a gulf of uncollected Nick Fury stories between these two volumes. But before we move forward in time we must go backwards: alongside his contemporary series as the director of SHIELD, Marvel published a separate book chronicling Fury's WWII adventures with his Howling Commandos (who movie-watchers may know best as Captain America's wartime companions). This comic—as well as a few other titles—filled the war story niche, a genre that was briefly back in vogue at the time. In fact, these WWII stories, which are now much less known than any of the SHIELD runs and haven't been collected in almost any format, went on for more than a decade, longer than any of those SHIELD series ever did. Three volumes are needed to collect all of this material. The first one would be composed of all the early stories written by Stan Lee, as well as a few by his successor in this and many other titles, Roy Thomas, with early art by Jack Kirby but mostly by Dick Ayers — and if you don't know who Ayers is, I assure you soon enough you will!
Sergeant Fury and His Howling Commandos Omnibus Vol. 1, by Stan Lee, Jack Kirby, Dick Ayers, and Roy Thomas, would collect Sgt. Fury (1963) #1-22, Sgt. Fury Annual #1 (only the main story), Sgt. Fury #23-32, and Sgt. Fury Annual #2 (the first story), adding up to exactly 803 pages in the absence of credits, introductions, and extras; or no more than 850 pages with them.


Volume two would take us from issue #33 to #62, with the end of Thomas' brief stint on the book and the beginning of Gary Friedrich's epic run, which he would write on-and-off for six years, always accompanied by artist Dick Ayers, who would become the soul of the series, drawing it for an entire decade. This mapping splits the work of "Stan's punctilious protégé" (as Thomas is described in issue #28) between two books, but for good reason: issues #33-34 are the perfect start for a second volume, as they relate the hitherto unrevealed origin of the Howlers.
Sergeant Fury and His Howling Commandos Omnibus Vol. 2, by Gary Friedrich, Dick Ayers and Roy Thomas, would comprise Sgt. Fury (1963) #33-44, Sgt. Fury Annual #3, Sgt. Fury #45-50, Captain Savage (1967) #1, Sgt. Fury #51-58, Sgt. Fury Annual #4, and Sgt. Fury #59-62. This volume would be over 822 pages.


The final volume would take us from issue #63 to #120. If that seems like a lot for a single omnibus, that's only because by the 70s many Sgt. Fury issues were merely reprints of previous ones (in fact, the title continued well past issue #120 solely as reprints, up to 1981's Sgt. Fury #167). These would obviously not be included. Though not strictly necessary, later Fury stories written about this time period could be part of this final volume, namely from Marvel Comics Presents #77-79 and Marvel Holiday Special 1993. Captain America/Nick Fury: The Other World War and 2009's Sgt. Fury and His Howling Commandos one-shot could also fit the bill, but these comics are likely too modern to be considered as part of such a classic collection.
Sergeant Fury and His Howling Commandos Omnibus Vol. 3, by Gary Friedrich and Dick Ayers, with Gerry Conway, Al Kurzrok, Doug Murray, Tom Lyle, and Howard Chaykin, would contain Sgt. Fury (1963) #63, Captain Savage (1967) #11; Sgt. Fury #64-79, #81, and #83-84; Sgt. Fury Annual #6 (the first story); Sgt. Fury #86, #88, #90, #92, #94, #96-98, #100, #102, #104, #106, #108, #110, #112, and #114-120; as well as Marvel Comics Presents (1988) #77-79 (only the Nick Fury stories), and Marvel Holiday Special 1993 (the second story). This volume would be the largest of the bunch, starting at a minimum of 1015 pages.


Leaving World War II behind and hopping over the already collected sixties SHIELD comics, Fury wouldn't have an ongoing series again until 1989. But that doesn't mean Fury was absent for two decades: he had character-defining stories in existing series, such as Defenders, as well as quite a few Fury-centric tales in anthology and team-up titles. Any well-thought-out omnibus collection of the more robust Fury material from the late 80s to the early aughts would have to include a few of the aforementioned late 70s and early 80s stories.
Fury's guest-starring roles in Marvel Two-In-One, Marvel Team-Up and Hulk Comic UK may be optional, but others very much aren't. Without spoiling any twists, let's just say David Kraft and Keith Giffen's Defenders introduced a character, Scorpio, who has a lot to do with Nick Fury and will define him for years to come. I can't imagine this collection without the first of many Scorpio stories, which would be followed up on in the Wolverine/Nick Fury: The Scorpio Connection
graphic novel and the 80s series (as well as many others later on, including Secret Warriors).
With the gap covered, this book would at last collect 1988's Nick Fury vs SHIELD miniseries by Bob Harras and Paul Neary, which sets up Harras' opening six issues of the ongoing Nick Fury: Agent of SHIELD title, with Keith Pollard. In these two arcs, Harras tells the story of Fury fighting for his life and reputation against the organization he formerly ran. Of course, considering the title of the ongoing series, it's not much of a spoiler to say Fury gets his way by the end. Finally, there is also Barry Dutter and M.C. Wyman's Fury one-shot, which was published a few years later but loosely takes place between issues #6 and #7 of the 80s run. It's an appropriate ending to this first volume (although, to be fair, every subsequent writer would ignore its revelations).
Nick Fury: Director of S.H.I.E.L.D. Omnibus Vol. 1, by Bob Harras, Keith Pollard, Chris Claremont and David Kraft, with Steve Moore, Archie Goodwin, Paul Neary, Sal Buscema, Keith Giffen, Steve Dillon, and Howard Chaykin, would include: Defenders (1972) #48-50 and a short 6-page excerpt of #51, Marvel Two-In-One (1974) #26–27; Defenders #54 (2nd story), Hulk Comic UK (1979) #1-19 (the Nick Fury stories), Marvel Two-In-One #51; Marvel Team-Up (1972) #82–85 and #139; Wolverine/Nick Fury: The Scorpio Connection, Nick Fury vs SHIELD (1988) #1-6, Nick Fury: Agent of SHIELD (1989) #1-6, and Fury (1994) #1. It would be over 826 pages.


Taking over from Harras, D.G. Chichester would write the title for a few years, with Pollard still on pencils for a while, until Jackson Guice took over for most of the rest of Chichester's run. During this era, Fury most notably fought a resurgent Hydra in "The Hydra Affair" and beyond, with the aid of Captain America, Wolverine, as well as the Avengers and Fantastic Four. This is when Hydra first became involved with the Nazi Red Skull (despite what many adaptations would have us believe). After Chichester, Scott Lobdell would helm the title for ten issues, chiefly with Ernie Stiner and M.C. Wyman's art, moving the title firmly into the excesses of the nineties, concluding with "The Cold War of Nick Fury," a flashback-heavy arc spanning from WWII to the present.
Nick Fury: Director of S.H.I.E.L.D. Omnibus Vol. 2 by D.G. Chichester, Scott Lobdell, Keith Pollard, and Jackson Guice, with Ernie Stiner, M.C. Wyman, and Herb Trimpe, would simply contain Nick Fury: Agent of SHIELD (1989) #7-14, Marvel Super-Heroes (1990) #4 (the first story), and Nick Fury: Agent of SHIELD #15-41. This amounts to more than 860 pages.


The final volume would be about as eclectic as the first one, if not even more so. Naturally, it would open with Nick Fury: Agent of S.H.I.E.L.D.'s closing issues, by Gregory Wright and John Heebink, depicting the "final" showdown between Fury and Hydra's Baron von Strucker. After the end of the series, we arrive at the mid-90s fever of graphic novels, starting with two Wolverine/Fury team-ups: D.G. Chichester returned to the character, this time with the iconic Bill Sienkiewicz, for the visually stunning Wolverine: Inner Fury; and then, Howard Chaykin and Shawn McManus brought it all back to the Scorpio affair in Wolverine/Nick Fury: Scorpio Rising. There were other team-up graphic novels, however: Cefn Ridout and Charlie Adlard's Fury/Black Widow: Death Duty and Howard Chaykin, Ben Schwartz, and Andrew Currie's Captain America/Nick Fury: Blood Truce. Then, alongside a number of contemporary Marvel Comics Presents short stories, the volume could contain Chaykin and Lehmkuhl's Fury of SHIELD as well as Terry Kavanagh and Ramon Bernado's Fury/Agent 13 miniseries… if only for the sake of completionism—they ain't great!
That's no proper way to end an omnibus, however. This collection should end strongly by catching us up to just before Hickman's Secret Warriors, with Brian Michael Bendis's acclaimed Secret War, a twist-filled yarn in which Nick Fury finally goes too far by manipulating a number of heroes into a highly illegal mission with terrible consequences. Things go so wrong Fury is forced to go off-the-grid, setting up not only the events but also the more espionage-focused genre of Secret Warriors.
Nick Fury: Director of S.H.I.E.L.D. Omnibus Vol. 3, by Brian Michael Bendis, Howard Chaykin, Gregory Wright, Terry Kavanagh, Gabriele Dell'Otto, John Heebink, Corky C. Lehmkuhl, Ramon Bernado, D.G. Chichester, Bill Sienkiewicz, Shawn McManus, and Andrew Currie, would collect Nick Fury: Agent of SHIELD (1989) #42-47, Wolverine: Inner Fury, Wolverine/Nick Fury: Scorpio Rising; Marvel Comics Presents (1988) #157, #159, #171, and #173-174 (the Nick Fury stories); Fury/Black Widow: Death Duty, Fury of SHIELD #1-4, Fury/Agent 13 #1-2, Captain America/Nick Fury: Blood Truce, Secret War #1-5, Secret War: From the Files of Nick Fury, and Mighty Avengers (2007) #12. This collection would be over 854 pages.


"Is that it?!" Garth Ennis's fans are shouting at me now, I'm sure. Don't you worry: I haven't forgotten about him! Ennis wrote several Fury series in the adult-oriented MAX line, set from WWII to the SHIELD days, but Marvel probably wouldn't collect such explicit material alongside the more family-friendly stories in the previous collections. Ennis wrote the character enough that, in all honesty, I would expect Marvel to simply publish an Ennis-only omnibus:
Nick Fury by Garth Ennis Omnibus, by Garth Ennis, Darick Robertson, and Goran Parlov, would collect Fury (2001) #1-6, Fury: Peacemaker #1-6, and Fury (2012): MAX – My War Gone By #1-13. This would make for a well-endowed volume of over 559 sex-and-violence-filled pages.


But we are not quite done! Although we have been focusing on Nick Fury, this is also about SHIELD, and there is a crucial story about the organization, or rather its secret origins, that should be discussed as well. Although Fury and the modern organization he runs are absent, Jonathan Hickman and Dustin Weaver's S.H.I.E.L.D. is nevertheless intended to be a "retconned" prelude to them both. Not unlike with Hickman's Secret Warriors, I'd rather not spoil much about this story, but it is fair to warn to new readers that this story concerning the "Brotherhood of the Shield" spans thousands of years and isn't the modern espionage story one may expect with that title. It is excellent, however, and it should be collected in an oversized hardcover or a slender omnibus:
S.H.I.E.L.D. by Jonathan Hickman & Dustin Weaver Omnibus, by Jonathan Hickman, Dustin Weaver, and Sonia Oback, collecting S.H.I.E.L.D. (2010) #1-6, S.H.I.E.L.D. Infinity, S.H.I.E.L.D. (2011) #1-4, and a conclusion seven years in the making in S.H.I.E.L.D. (2018) #5-6, would be over 349 pages, which would be quite slim for an omnibus but not unprecedented.


That's really all of it now! If these omnibuses were published, which ones would you buy, if any?