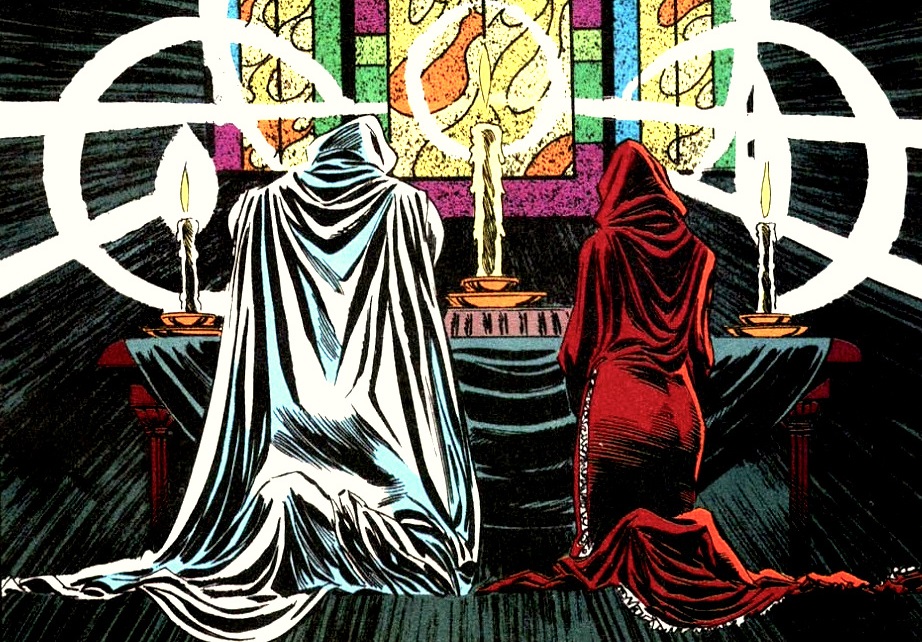 Has there ever been a better time to be into Marvel's own lunar-inclined vigilante? Since mid-2021, Jed MacKay and Alessandro Cappuccio have been dazzling us every month with their superb run
, just as the character is getting a Disney+ show this March, starring Oscar Isaac and Ethan Hawke. And it's looking promising! It helps that it appears to be partly inspired by my personal favorite run from Jeff Lemire and Greg Smallwood, which examined the complexities of Marc Spector's dissociative identity disorder and his -let's say- "argumentative" relationship with the Egyptian God Khonshu, who once saved his life and in whose name Spector became the vigilante Moon Knight.
Previously: Omnibussin: Doctor Strange in the Multiverse of Mapping
Of course, regardless of the show's quality, for us omnibus collectors the introduction of such a character into the mainstream via the MCU mainly means one thing: a ton of omnibuses where once there were none! This past year, Moon Knight Omnibus Vol. 1
was released, taking us from his introduction in Werewolf By Night (1972) #32 by Doug Moench and Don Perlin, through several appearances in other titles, to finally getting his own title, 1980's Moon Knight, the first 20 issues of which are collected within, with character-defining art by the iconic Bill Sienkiewicz. This upcoming May, Moon Knight Omnibus Vol. 2
will be published, taking us from Moon Knight (1980) #21 to the end of the title, as well as the 1985 miniseries, a few team-ups, and short stories from anthology titles. One month prior, in April, Marvel will also release Moon Knight by Huston, Benson & Hurwitz Omnibus
, containing the 2006 Moon Knight revival as well as Moon Knight: Silent Knight, Vengeance of the Moon Knight and 2010's Shadowland tie-in miniseries.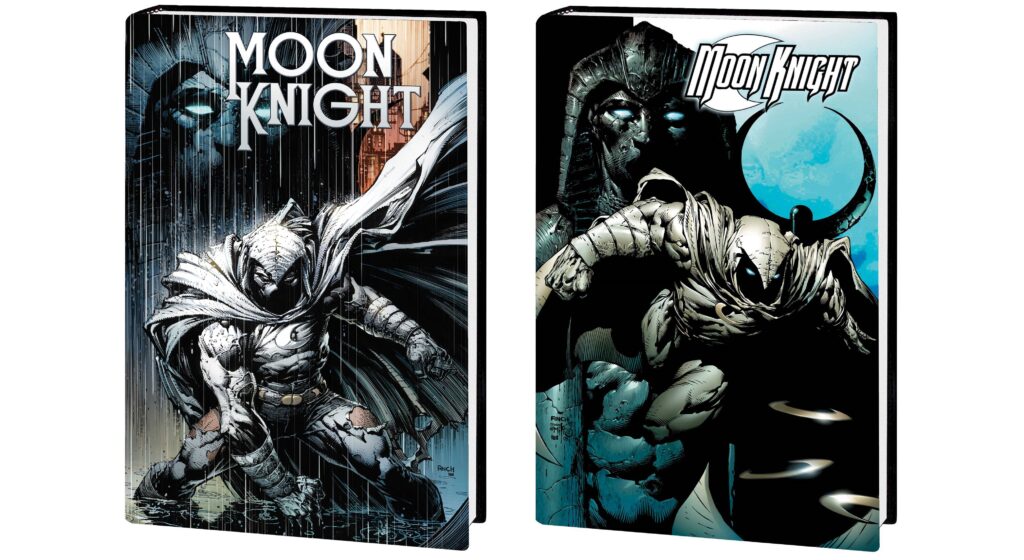 No further volumes have been announced, but do not fret: there is much more Moon Knight left! And that's the reason I'm here today: to look into these so-far uncollected stories (some of them in any format) and figure out how Marvel would best go about publishing them in omnibuses.
Support For Comic Book Herald:
Comic Book Herald is reader-supported. When you buy through links on our site, we may earn a qualifying affiliate commission.
Comic Book Herald's reading orders and guides are also made possible by reader support on Patreon, and generous reader donations.
Any size contribution will help keep CBH alive and full of new comics guides and content. Support CBH on Patreon for exclusive rewards, or Donate here! Thank you for reading!
The most obvious omnibus absence is the massive revamp Moon Knight received in 2014, which felt so immediately essential to the character that elements of which are already being adapted into the Disney+ show. But that's a story for next time, because the more pressing gap is the chasm between the contents of Moon Knight Omnibus Vol. 2 and Moon Knight by Huston, Benson & Hurwitz Omnibus; a chasm of two decades, a new sixty-issue title that's never been collected anywhere (not even digitally!), two more miniseries, and a complicated legacy.
Once Doug Moench had left the long run on his co-creation behind, the Moon Knight title he had debuted didn't survive for more than a half-dozen issues (and a limited series the following year, also collected in Volume 2), but it was long enough for Moench's successor, Alan Zelenetz, to wrap up Spector's story. Zelenetz approach was for Marc to abandon his several "alternate identities" in order to settle down as Marc Spector with long-time girlfriend Marlene, which isn't only definitely NOT how DID works, but also dramatically reduces Moon Knight's uniqueness and storytelling possibilities. However, the folks at Marvel didn't seem to think so: when Moon Knight returned to publication in 1989 after a four years absence, he did so in a form that one could hardly recognize from Moench's version, with the book's new statement of intent plastered over every cover: Marc Spector: Moon Knight. Forget about financier Steven Grant, let alone cab driver Jake Lockley: there is only Marc Spector, the former mercenary who dresses up as the vigilante Moon Knight.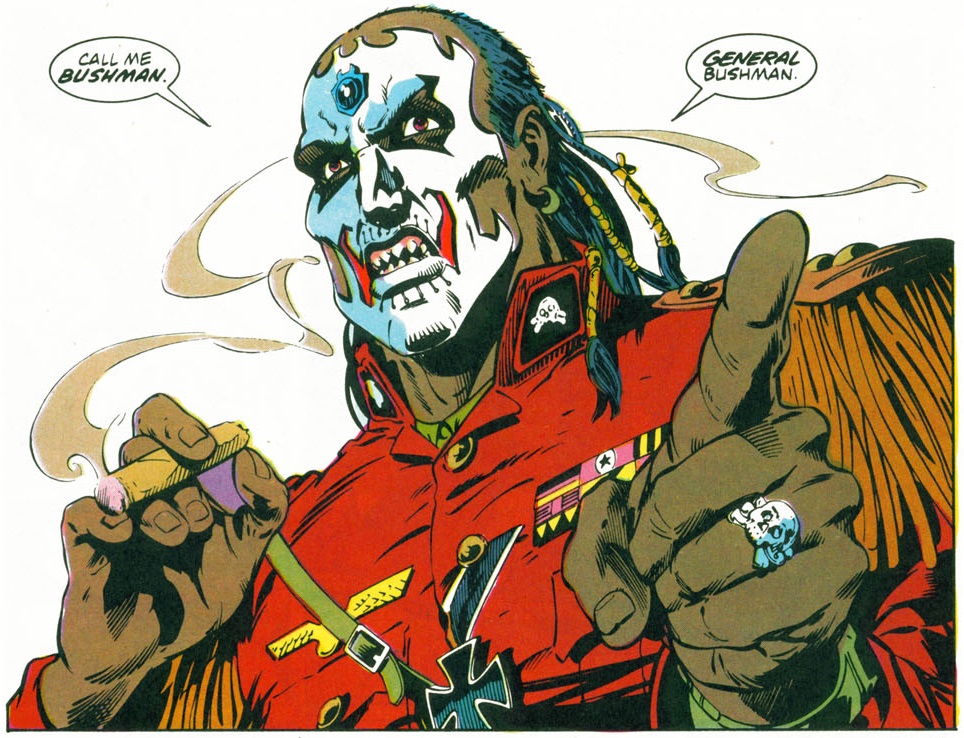 Under the pen of Chuck Dixon, Marc Spector's first adventure upon his return is a rematch against his original nemesis, Bushman, now inexplicably the dictator of a fictional Central African country that, to put it plainly, is depicted in an incredibly racist way, even by the low standards of 1980s American superhero comics. Thankfully, this inauspicious start is not totally a sign of things to come… but it is a little bit. Throughout his 24-issue run with Sal Velluto, whose art is the title's saving grace even at its worst, Dixon does make some compelling choices, such as pairing Moon Knight with the Punisher (after they had first met in the latter's most recent annual), which would become something of a pattern; giving Spector a troubled sidekick, the son of his deceased enemy the Midnight Man who decides to go by Midnight himself, with whom he fights against the Secret Empire; and, in Dixon's most promising arc, "The Trial of Marc Spector", exploring his war crimes back when he was a mercenary, in particular against a fictional South American country.

In this adventure, the left-wing democratic government of Bosqueverde rightfully judges Spector for his very real crimes committed years earlier while under the command of the country's deposed right-wing dictator, who was trying to get back into power. You may think this would involve an honest exploration of America's role in propping up fascists in South America and elsewhere to pillage these countries, and that this tale could only end (while still continuing the book) with Spector admitting his guilt, repenting, and seeking forgiveness from his victims. But I called this a "promising" arc, not a good one: for a while there it looks like that's where it's going, and it truly could've been an all-time best epic for the character… if not for Dixon's warped politics failing the story in the end. He just could not help himself! Without getting into specifics, suffice it to say the unarmed man Spector executed wasn't so good after all and the new left-wing regime is almost as corrupt and bloodthirsty as the old one. A rather convenient way to clear Marc's conscience.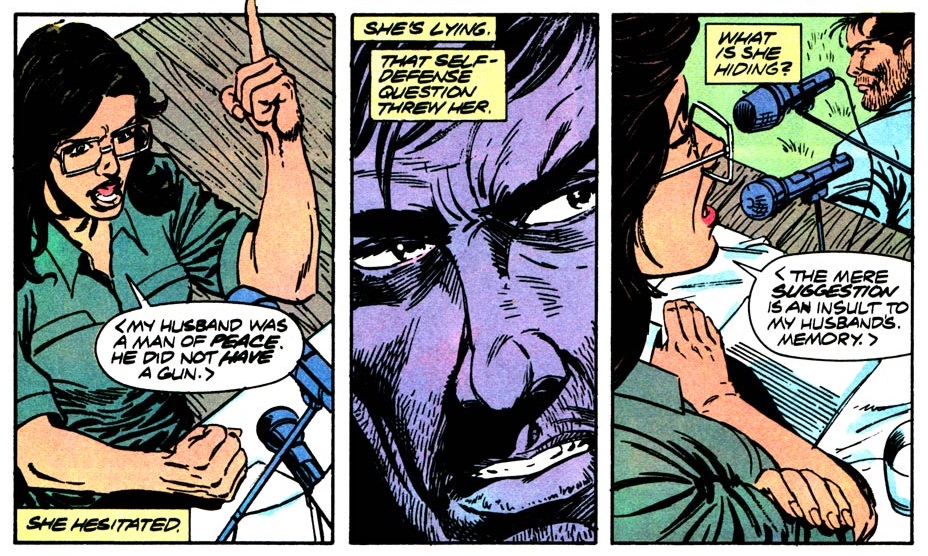 I don't want to give the impression, however, that this isn't worth reading. Even this ultimately flawed story flirts with relevance, despite chickening out in the end; and throughout it all, you have Sal Velluto's pencils telling these tales beautifully. It's not Moench and Sienkiewicz's Moon Knight, but honestly, what is? Moon Knight doesn't reach that level again until much, much later.
Ah, except that isn't quite true, is it? Between the runs of Chuck Dixon and Terry Kavanagh in Marc Spector: Moon Knight, the title was briefly taken over by J.M. DeMatteis, best known as the writer of "Kraven's Last Hunt
" in Amazing Spider-Man but also responsible for writing underrated runs on Defenders, Captain America, Spectacular Spider-Man, and much more both at Marvel and DC.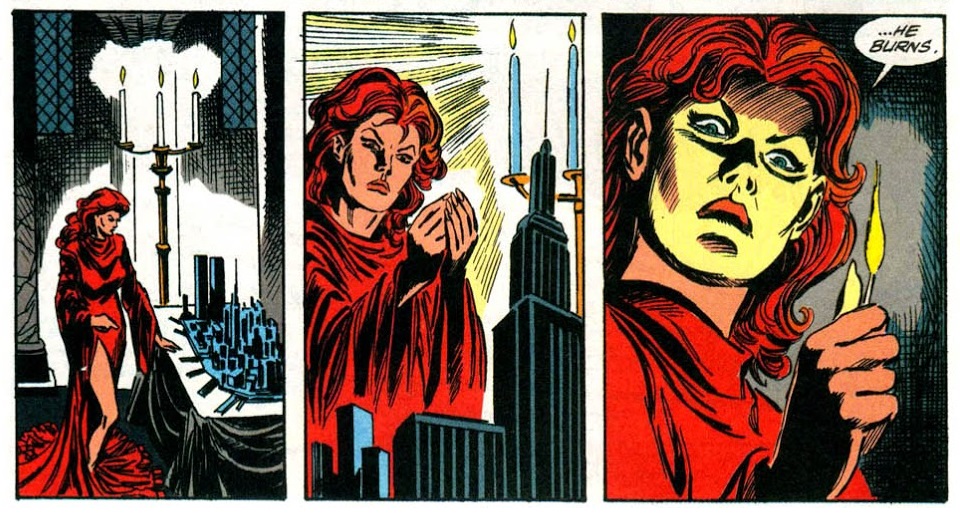 DeMatteis's brief 7-issue run, with pencils by Ron Garney, inks by Tom Palmer and covers by Bill Sienkiewicz, largely comprises the six-issue "Scarlet Redemption" arc, an anomaly in this otherwise very action-centric 90s title: the return of Scarlet Fasinera, a lethal vigilante known as Stained Glass Scarlet (and the best character birthed by Moench and Sienkiewicz together), sees Marc Spector descend into madness as his possibly mystical connection to Scarlet takes him to the extreme of not only his calling as Moon Knight but of reality itself, which unravels before him until he can't tell what's real and what's not. With Garney and Palmer more than up to the task, DeMatteis is writing poetry here—in fact, he weaves William Blake's words directly into the story, as the thread that makes the otherworldly connection between Spector and Scarlet tangible… with Khonshu and the God of Marc's father implied to be involved somehow as well.
And this isn't just a lovely yet inessential fill-in arc: it transforms Moon Knight to the core, providing him with a new, more constructive motivation for doing what he does. If you're only gonna read one Marc Spector: Moon Knight story, it should undoubtedly be this; and if you'd consider buying an omnibus containing the first half of this title, this would be the main reason why you should.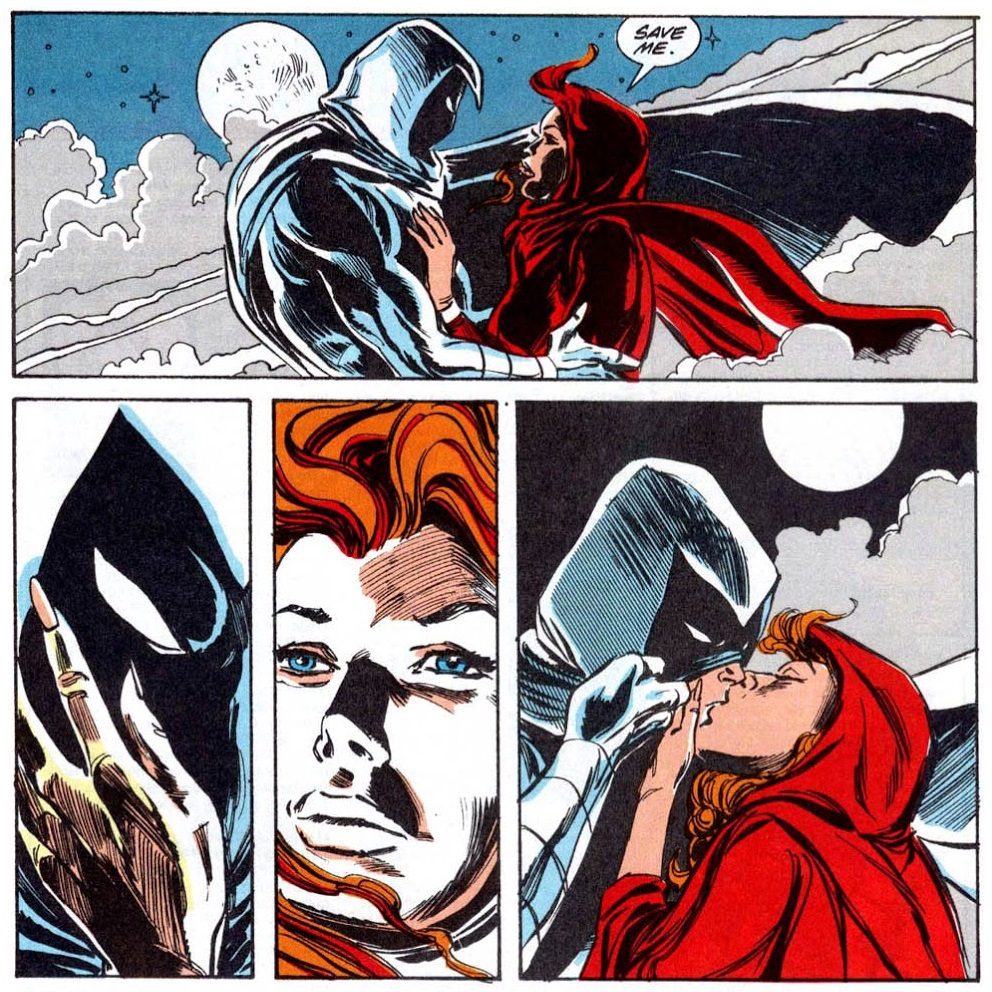 While on the subject, this DeMatteis arc would in fact be the perfect breaking point between the next two omnibus volumes of Moon Knight, which would be largely (but not uniquely) composed of Marc Spector: Moon Knight: Moon Knight Omnibus Vol. 3 would include the first 34 issues while Moon Knight Omnibus Vol. 4 would finish the title with Terry Kavanagh's issues #35 to #60 with pencilers Ron Garney, Gary Kwapisz, and Stephen Platt. Kavanagh doesn't entirely follow up on DeMatteis's new status quo, though it is acknowledged, deciding instead to go in his own direction: Spector is suddenly not just a rich ex-mercenary, but the multimillionaire CEO of the never-before-mentioned SpectorCorp, which he uses to develop new technology for Moon Knight and finance his actions as the vigilante and—look, I know what this looks like: isn't that a bit too… Bat-like? Dark-Knightly? If you've ever heard the dreadfully popular take that "Moon Knight is Marvel's Batman", please know that's usually just not true in any way… except for this era. It's true here.
That's not to say Kavanagh doesn't bring new ideas to the table… it just so happens that they are bonkers. Not in a fun way, unfortunately. Moon Knight is possessed by demons and turned into a living zombie for no discernible narrative reason and, to cap it all off, new artist Stephen Platt brings a decidedly Liefeldian mid-90s energy to the art in the final five issues as Kavanagh reveals that Spector's long-time ally and friend Frenchie isn't just, you know, a guy, but the destined descendant of an ancient bloodline of truth-seeking Templars. Oh, and Spector's also the descendant of an ancient bloodline. A different one. Of demons. None of this is ever mentioned again. Let's just say it was all a bad trip, shall we? After all, Spector has had wilder hallucinations.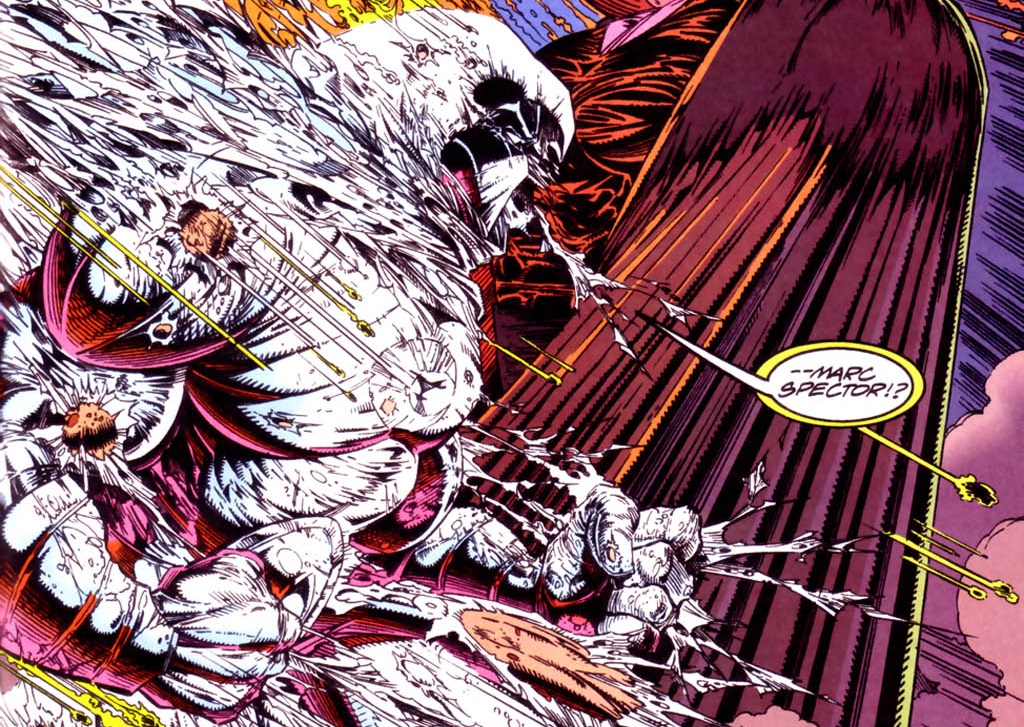 After such a glowing review, you may wonder why you would possibly consider buying a fourth volume of the Moon Knight omnibus line containing this run. There is always the collectors' answer: completionism! But that isn't a healthy attitude, psychologically or for our wallets.
As luck would have it, there is a better answer. You may have noticed I've been calling these hypothetical collections Moon Knight Omnibus Vol. 3 and Vol. 4 instead of Marc Spector: Moon Knight Omnibus Vol. 1 and Vol. 2. There is a good reason: just like the previous two books, these two would contain other Moon Knight stories released during this era. The third volume would include Moon Knight: Divided We Fall, a graphic novel by Bruce Jones and Denys Cowan released in 1992 yet set a few years earlier; Punisher Annual #2, which shows us Moon Knight and the murderous vigilante meeting for the first time; a three-part backup story from Marvel Comics Presents (1988) #152-154 loosely set sometime after this era but also written by Dixon; and Amazing Spider-Man (1963) #353-358, a fun saga guest-starring Moon Knight (and many others) that crucially follows up on the mysterious disappearance of his former sidekick Midnight.
Similarly, the fourth volume wouldn't just contain Kavanagh's middling run but also Web of Spider-Man (1985) #93-94, a Howard Mackie-penned story with Moon Knight tying into what's going on in Spector's life at the time; and, more importantly, Doug Moench revisiting the character in several books: 1992's Moon Knight Special Edition, a team-up with Shang-Chi; and two limited series published a few years after the end of Marc Spector: Moon Knight, with stunning work by artists Tommy Lee Edwards and Mark Texeira. These stories not only see a return to the character's DID alters ("multiple personalities", at the time) and to Marlene, Frenchie, Morpheus, Bushman, and Scarlet as written by their co-creator, but they also bring the title character into the modern age, with an approach to the writing and art that feels a few years ahead of its time, especially in mainstream superhero comics. Very much like DeMatteis's run would be the primary allure of a third volume, Moench's 1998 and 1999 limited series would be the main attractions of a fourth one.
Moon Knight Omnibus Vol. 3, chiefly by Chuck Dixon and Sal Velluto but also including seven issues by J.M. DeMatteis and Ron Garney, would contain the following, in its proper reading order:
Moon Knight: Divided We Fall (41 pages); Marc Spector: Moon Knight #1-3 (69 pages); Punisher Annual #2 (only the first or "A" story) (26 pages); Marc Spector: Moon Knight #4-34 (748 pages); Amazing Spider-Man (1963) #353-358 (139 pages); and Marvel Comics Presents (1988) #152-154 (D Stories) (24 pages). This would make it a 1047-page omnibus at a minimum, including letter pages; and no more than 1100 with credits, introductions, and extras.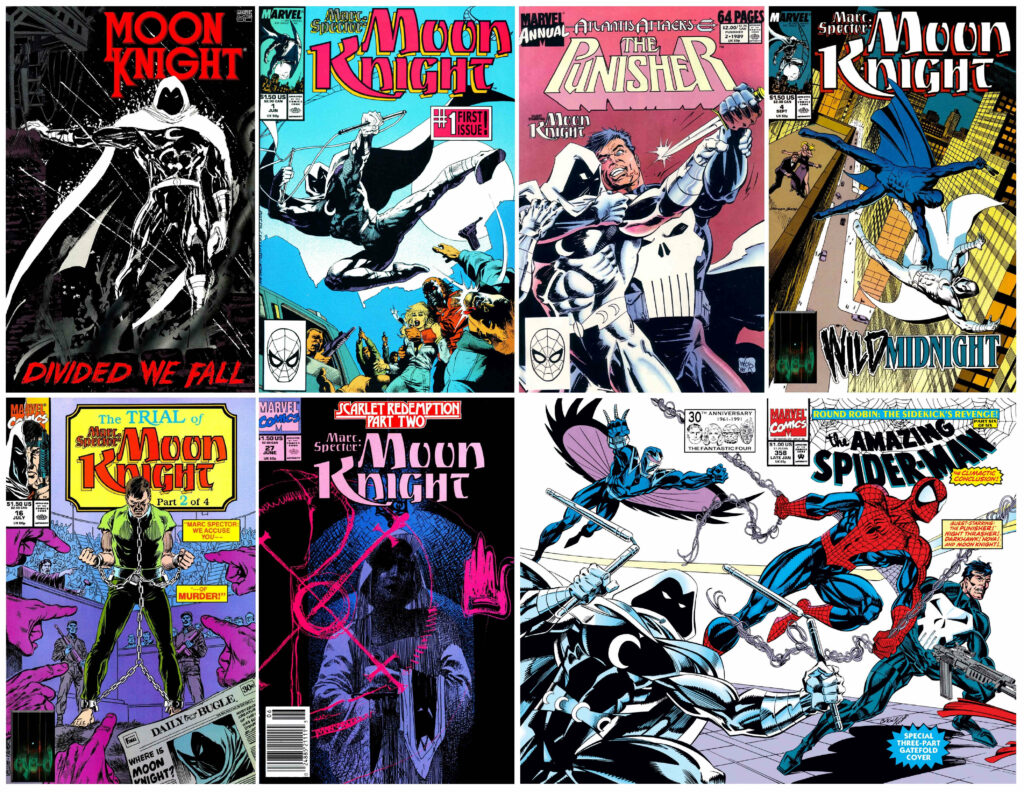 Moon Knight Omnibus Vol. 4, by Terry Kavanagh, James Fry, Gary Kwapisz, and Stephen Platt, as well as Doug Moench, Tommy Lee Edwards and Mark Texeira, would be composed of:
Marc Spector: Moon Knight #35-40 (138 pages); Marc Spector: Moon Knight Special Edition (40 pages); Marc Spector: Moon Knight #41-43 (116 pages); Web of Spider-Man (1985) #93-94 (47 pages); Marc Spector: Moon Knight #44-60 (372 pages); Moon Knight (1998) #1-4 (100 pages); and Moon Knight (1999) #1-4 (93 pages); adding up to 906 pages at the very least, or no more than about 950 once we consider every extra that may come with the volume.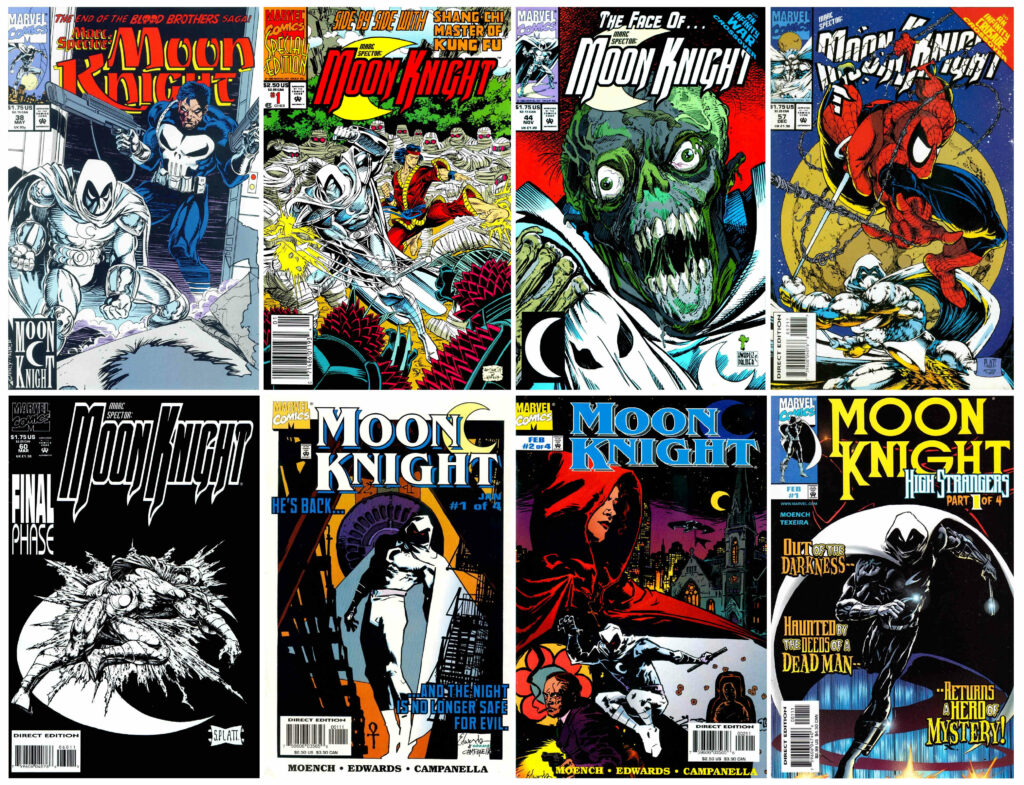 Next week I'll return with the apparently simple but actually quite tricky mapping of the modern Moon Knight runs in omnibus format. One would think it would be a matter of putting it all together into a volume or two, but there are several ways to go about it which I hope you'll find interesting. While you wait for Mr. Knight to arrive, please suggest what you'd like to see next from this column!