Greetings, and welcome to the very first installment of my All-new, All-different X-Men column for Comic Book Herald! Each week, I'm going to review, in chronological order, Uncanny X-Men issues from my favorite era of the team: a 15-year span from around the time I was born (1982) to right before Onslaught happened (1997). To me, Onslaught signaled the end of the X-Men I'd grown up with, right down to the rather haphazard (in my humble opinion) solution to the "X-Men traitor" plot that had been woven throughout the X-Titles since I was like, ten. I'm not one of those guys who hates the new stuff because the old stuff was so awesome. I just feel like there have been a lot of highs and lows for the mutant books since then. For some reason, probably simple nostalgia, those older storylines could do no wrong. Practically.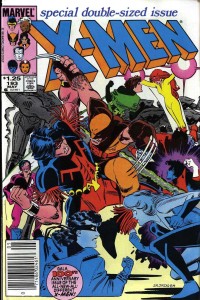 Next week, we're going to jump right in with Uncanny X-Men #193. To a casual X-Men fan, this might seem arbitrary as all get out, but bear with me. Uncanny #193 is the hundredth issue since Giant-Size X-Men #1, which was, of course, the first appearance of the "new" X-Men team. It's from 1985, right smack in the middle of the first of my two favorite X-Men decades, and we have what I consider to be the "complete" X-Men of that time period: Shadowcat had plenty of time to come into her own by this point and Rogue had not only joined the team but had become an integral and trusted X-Man. Finally, Rachel Grey had made her debut just a few issues before and key characters for years to come had made their first appearances, as well: namely Valerie Cooper, Forge and Madelyn Pryor. There's no better starting point for a discussion of the 80s and 90s X-Men, as far as I'm concerned.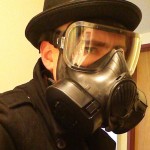 Oh, who the heck am I, anyhow? Well, besides being a huuuuuge comics fan with a twenty-year love affair with the X-Men, I'm a publishing author and editor of horror and science fiction and an active-duty United States Army soldier, currently serving the last month of a year-long tour in South Korea. I have over 30 published short stories to my name and two novellas. I recently released a novel-length collection of speculative fiction, Queen & Other Stories, and my first novel and third anthology as editor are both scheduled for publication in the fall. Even more exciting, an anthology of dark superhero fiction I edited in 2012 (and which is currently out-of-print) is scheduled for a re-release later this year. It's called Corrupts Absolutely? and it'll be my pleasure to share more details as they come up. But most importantly, I'm a major X-Men aficionado—comics in general were a big part of my childhood as well as a large part of what helps me keep it together while I'm overseas and away from my family.
I hope to see you again next week, when things start getting real.