Skrulls: Marvel's O.G. little green men! The shape-shifting space invaders have been around nearly as long as the Marvel Universe itself but their profile is about to gain new levels of prominence courtesy of the Captain Marvel movie. As we dive into some of their most memorable appearances, there will be many shocking reveals. However, make no mistake- for as many stunned gasps there will be an equal amount of incredulous "wait, wha….huh?!?!", possibly testing the exact limits of how much head-shaking the human neck and cranium can endure.
Spoiler Warning: Skrull-ish plot points of discussed comics below are revealed!

First Appearance(s)
Fantastic Four (1961) 2
(Collected in: The Fantastic Four Omnibus Vol. 1)
While the Fantastic Four's origins are historically tied to the folly of man's pursuit to out-science the next guy on the way to the stars, it seems the "space race" is perhaps a little more real than even Reed Richards bargained! At about the time the Family 4 comes on the scene, the Skrulls are sending scouts to scope out Earth. Catching wind of this new quartet of humans with *ahem* fantastic powers, they decide to use their shape-shifting abilities and alien technology to frame Richards and crew and sew fear and suspicion among the general population.
Support For Comic Book Herald:
Comic Book Herald is reader-supported. When you buy through links on our site, we may earn a qualifying affiliate commission.
Comic Book Herald's reading orders and guides are also made possible by reader support on Patreon, and generous reader donations.
Any size contribution will help keep CBH alive and full of new comics guides and content. Support CBH on Patreon for exclusive rewards, or Donate here! Thank you for reading!
Once Richards convinces the armed forces that've been chasing him and his friends that they're all being hosed, the tables really begin to turn. More than that, it really brings up a few questions about exactly how "advanced" this Skrull recon cadre really is and/or what it takes to rise in the ranks of their military.
To wit: Reed sends teenage member, Johnny Storm (The Human Torch), as their own "infiltration specialist" by simply concocting a very meta ruse of playing the Skrull who should be playing Johnny. Successfully getting the Skrulls to lead them back to their local base, the Four overpower the aliens and begin to unravel the larger scope of invasion.
Utilizing the Skrulls' own scout craft, they rendezvous with a larger mothership waiting in orbit. Pushing the gambit, Richards somehow convinces the ship's commander that the four of them are in fact the Skrull agents- just in super-duper deep method undercover mode! Reed then produces a bunch of fake photographs, dressing them up as proof of Earth's superior defenses and how maybe they should rethink this whole invasion thing.
Furthermore, Reed gets the ship's commander to agree that the four "scouts" should immediately return to Earth to ensure all evidence of Skrull activity is removed. In fact, it'd just be best for them to stay behind altogether. This noble sacrifice garners them recognition worthy of a medal (which the commander… just happens to… have on him?!).
Back on Earth, the Four ponder what to do with the captive Skrulls. Reed lands on the genius idea of getting them to change into the form of ordinary dairy cows and hypnotizes them so they can't remember that they're actually alien invaders! Literally setting them out to pasture, it looks like a technical glitch that there's only three cows on-panel as the Fantastic Four dust their hands of this adventure. Nope, that's just how Jack Kirby drew and positively not a plot point that won't come back in any way. (Hold that thought…)
As a total footnote, it's also been retroactively acknowledged that another story of this era should be regarded as a Skrull appearance. In Amazing Adult Fantasy #7 (cover-dated December 1961, the month between Fantastic Four #1 and #2), Stan Lee and Steve Ditko present a five-page story entitled "Why Won't They Believe Me?", featuring a guy who discovers a log book from an alien spaceship but can't get anyone to take him seriously. Twist ending- he's the alien! He just forgot as a result of amnesia during the deep cover mental conditioning (embarrassing). Although he shape-shifts back into an orange lump not all that dissimilar to the Thing's original appearance, it's worthy noting that there is a passing resemblance between this alien and the Dire Wraiths, a Skrull offshoot that we'll circle back on.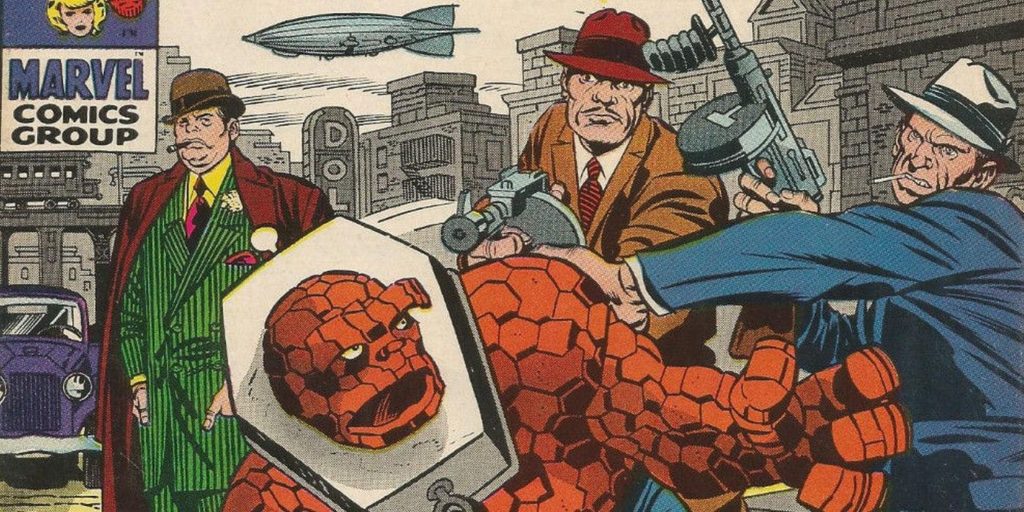 Space Gangsters, See?
Fantastic Four (1961) 89- 93
(Collected in: Fantastic Four Masterworks Vol.9)
The Skrulls and the FF proceed to have a regularly spiteful back and forth for most of the 1960s. Sometimes things will take an exploratory turn and we'll get to see the inner workings of the Skrull throneworld but mostly the Richards Family gets periodically annoyed by Kl'rt, The Super-Skrull (a soldier with all the powers of the Fantastic Four).
However, eyebrows really raise in this story arc that finds rocky strongman The Thing abducted, enslaved and forced into gladiatorial combat on an alien world. An alien world whose entire culture (wait for it….) cosplays as Prohibition-era gangsters (except for, you know, the flying cars- but still, they're flying old-timey replicas…).
Weird thing about this story is that in its immediate context, it's never explicitly stated that the inhabitants of Kral IV are in fact Skrulls. True the planet is said to exist on the furthest reaches of the Skrull galaxy and a Skrull Slaver is the lone overt rep of the species yet it's kinda open-ended, merely stating that the people of the planet chose to adopt the affectation after capturing an actual 1930s gangsters for their games. It won't be apparent until later stories.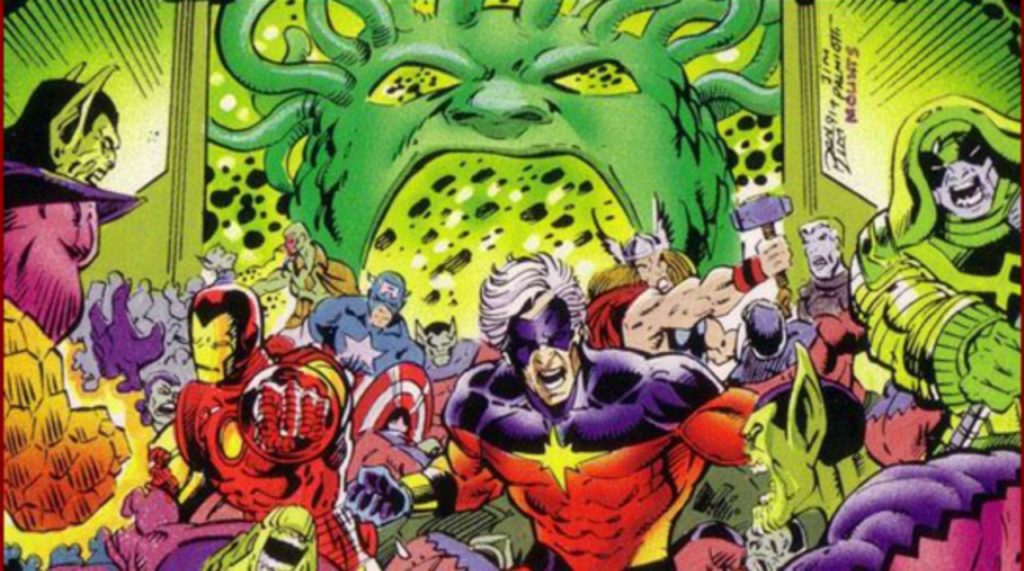 The Kree-Skrull War
Avengers (1963) 89- 97
(Collected in: Avengers: Kree/Skrull War)
It takes a while for the disparate threads to coalesce but this "proto-event" of 1971 is an unabashed love letter to Marvel's previous decade. Most fittingly, at the center of it all are the four Skrulls from back in FF#2!
The three from the field get de-cowed and cause all sorts of identity theft chaos, but their buddy has had time to play a real long game.
Posing as politician H. Warren Craddock, the fourth Skrull chairs a committee that temporarily gets the Avengers disbanded. Aside from this public disgracing, "Craddock" utilizes his position to maximize public discord. Ultimately, he is beaten to death by a xenophobic mob pushed to the brink of paranoid rage that he himself instilled. And it's never really been unpacked as such since. Oddly prescient and totally ironic coming from a comic that predates even Watergate.
Oh, and there's also a love story. Sure, the Vision chases across galaxies after the Scarlet Witch but not them. The other one: Kree Captain Mar-Vell and Skrull Princess Anelle. In the moment, it just seems kinda incidental, except… (More on this later.)
Also in "more on this later": those three "cow" Skrulls…
(In)Animate Object
Iron Man (1968) 65
(Collected in: Iron Man Masterworks Vol.9)
The original Dr. Spectrum is a knock-off/ homage villain created by Roy Thomas and Sal Buscema as a winking stand-in for DC's Green Lantern in a 1969 story pitting the Avengers against the Squadron Sinister (Justice League analog). Spectrum's light-based powers originate from a "power prism", given to him by that wacky cosmic aficionado of chance: the Grandmaster. Think it's just a fancy, magic jewel? Think again.
In this 1973 Iron Man story by Mike Friedrich, George Tuska and company, it turns out the "power prism" is actually a Skrull named Krimmon! It seems that back in the day, Krimmon tried to assassinate Emperor Dorrek VII (Anelle's father) and as punishment, he's banished into the form of a gem and cast off into deep space. It's only from there that Krimmon falls under the purview of the Grandmaster.
He seemingly dies during a 1975 skirmish against the Defenders because when the power prism is reconstituted a few years later, it is without sentience.
Still, what a weird existence, huh?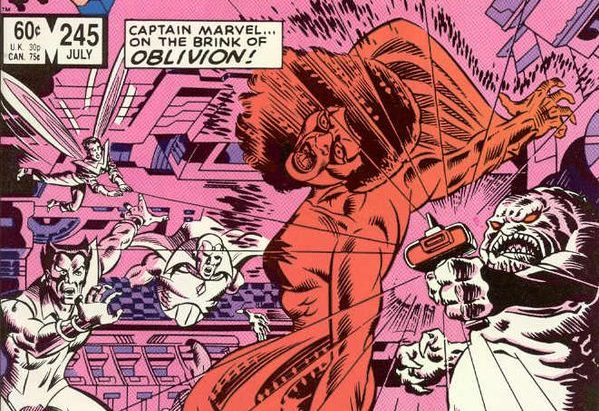 Attack of the Brain Eaters
Avengers (1963) 243- 245; Uncanny X-Men (1963) 185- 188
(Collected in: Avengers: Absolute Vision- Book Two; Uncanny X-Men Masterworks Vol. 10)
In the late 1970s, Marvel had a lot of licensed-property comics and they co-mingled pretty willy nilly with the mainline super-hero books. You'd get Avengers versus Godzilla, Man-Thing meets the Micronauts and such, but nothing exemplified this more than the Rom: Spaceknight series. Although based on a giant, silver, box-headed robot-esque action figure by Parker Brothers, the mythos and backstory are wholly the work of Marvel's staff. Chief among their contributions are the Dire Wraiths, the villains of the piece: hulking pink alien horrors with drills for tongues that will pierce the skulls of their victims, sucking out their brains and assuming the forms of the fallen. They also practice black magic. So, in a word: terrifying.
As you would imagine, the series outlasted the toy but after about five years it came time to start wrapping things up. What better way than to start cross-pollinating a Dire Wraith "secret invasion" amongst the public and within the mainstream Marvel titles?
It's actually under the auspices of the Dire Wraith emergency that the Vision sells the government on his plan to expand the Avengers into a second branch on the West Coast. (He really has ulterior motives but whatever…)
In a military briefing, though, he does disclose the factoid that the Dire Wraiths are indeed some sort genetic split from the Skrulls. The turmoil the Avengers are responding to isn't even so much an outright conquest as a hunt with the dominant females seeking out the doughier males (who strangely look a lot like that "Skrull" from back in that Stan/Ditko story from back in '61, so hmmm…)
Meanwhile, what "Wraith-Mania" means for the mutants is: "Blame the Mutants!" and all this seems to hit at the exact same time the government decides to target Rogue as Public Enemy Number One! Storm gets caught up in the middle of all this and loses her powers. Ugh- is nothing ever NOT a soap opera for the X-Men?!?
The No-Prize of the Spaceways
Silver Surfer (1987) 14
(Collected in: Silver Surfer Epic Collection: Freedom)
As already demonstrated, the thing about having malleable shape-shifters as characters is you get to retroactively insert them into all sorts of scenarios and they're kinda sorta able to grease the wheels and make everything make a little bit more cohesive sense (even when there's no way it should). Case in point: Bartak the Skrull aka "The Silver Surfer".
Ever since the famous "Galactus Trilogy" back in the 1960s, Norrin Radd has been trapped on Earth as punishment for betraying his former master, the Devourer of Worlds. Yet, also very famously, writer-artist Jim Starlin depicts the Surfer standing in the group shot deathbed vigil on Saturn's moon of Titan in 1982's Marvel Graphic Novel #1: The Death of Captain Marvel
. How is this possible? Answer: Skrulls.
Bartak is an intelligence officer sent to infiltrate the community of Earth's heroes. After Galactus consumes the Skrull throneworld, decimating the royal family and plunging the fleeing high houses into a state of feudal civil war, Bartak becomes a mercenary. However, escalations in the Skrull civil war result in the unleashing of an insane gene specific bomb that – regardless of wherever they are in the cosmos and whatever they were up to in that particular moment- solidifies the form/shape they are stuck in. Forever. Doh.
Eventually the Surfer gets free of his Earth imprisonment and begins adventuring around space only to hear of the imposter. After a brief showdown where all the continuity boxes are checked off, Bartak is killed by buttinsky third opponent: the Kree Ronan the Accuser.
Epilogue to this chapter of galactic civilizations, a Kree-Skrull War breaks out again but it's a lot more slow-boat subterfuge than any of the go-go high adventure of the first. The Skrulls get their shape-shift powers back by the end of the 80s, too.
Iron Fist Returns?
Namor: The Sub-Mariner (1990) 17
(Collected in: Namor Visionaries by John Byrne Vol. 2)
Similar to Bartak's doppelganger ploy is a subplot running through writer-artist John Byrne's Namor series involving the surprise resurrection of Iron Fist… but really it's just Super-Skrull being a space jerk!
Back in 1986, cult favorite title Power Man and Iron Fist was cancelled with Danny Rand seemingly being killed off under rather bizarre and unsatisfying circumstances in the final issue. Fast-forward a few years and Byrne sees an opportunity to bring the character back- except self-serving fake-out: it's just an excuse to bring Super-Skrull back instead after he blasted him to atoms in the pages of his Alpha Flight run. A few issues later Byrne does actually bring back Iron Fist for real but not without revealing several more wheels within wheels.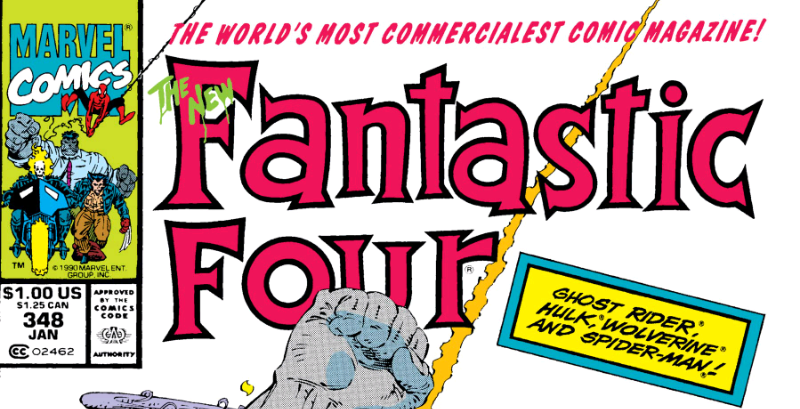 The New Fantastic Four
Fantastic Four (1961) 347- 349
(Collected in: Fantastic Four Epic Collection: The New Fantastic Four)
Taking a play from the book of Loki, however, is a desperate renegade Skrull named De'lila- who forgot to read the part that when you form a band of heroes with the intent on playing them all for your own ulterior, diabolical motives- it will. Blow. up. In. your. Face!
Pursued to Earth in search of a super-weapon to use against her political oppressors, De'lila not only seems to manipulate Reed Richards into falling in love with her (with her low-level telepathy),  but also duping Spider-Man, Wolverine, the Hulk and Ghost Rider into teaming up to carry out another facet of her dirty work.
Reed says he's playing some kinda mind chess by playing into the things De'lila would want him to say but really, guy?! Easy to rationalize away betraying your wife and family like that if you're just playing into it for the sake of saving the day later, huh? How's that Fantasti-couch looking?
Implications aside, who comes out best on this one is the creative team of Walt Simonson, Art Adams and company who just have fun throughout this transparent excuse for "hot character" marketing synergy.
"You're Not the Person I Married!"
Fantastic Four (1961) 357
(Collected in: Fantastic Four Epic Collection: The New Fantastic Four)
A handful of issues later, (then-) new writer Tom DeFalco decides to take things back to formula as part of the Fantastic Four's 30th anniversary. Accordingly, he overturns a plot point stemming back to John Byrne's tenure and reveals that the Alicia Masters who broke Ben Grimm's heart by pursuing a relationship with Johnny Storm instead has been a Skrull named Lyja the whole time! *head explodes*
The FF get Alicia back from the Skrulls while Johnny realizes he has genuine feelings for Lyja. She turns out to be a not-so-half-bad ally some of the times. That is, when she isn't busy plotting against them. Last she was seen, she was still a conflicted double agent caught up in the machinations of 2008's Secret Invasion mega-event.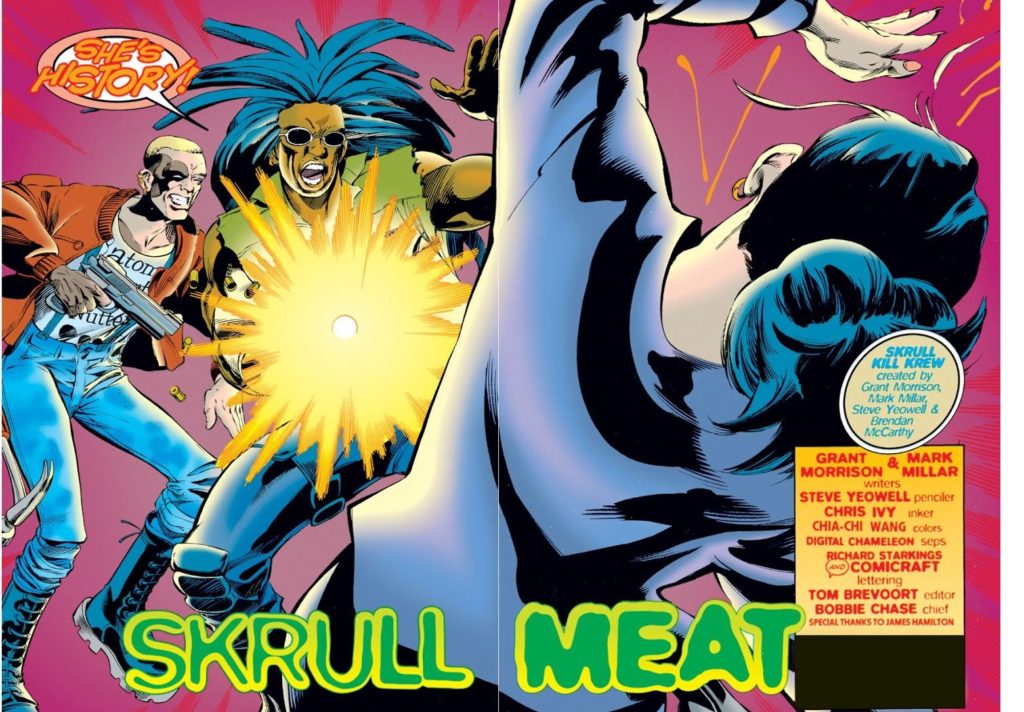 Skrull-ient Green Is People!
Skrull Kill Krew (1995) 1- 5
(Collected in: Skrulls Must Die! – The Complete Skrull Kill Krew)
Let's check in on those Skrulls who think they're cows. What's that? They've been processed into meat? Well, this is awkward….
Two young upstarts named Mark Millar and Grant Morrison head up a team that delivers this under-the-radar mid-90s diamond-in-the-rough cult fave, taking the above dark humor angle and cramming it right through the grindhouse monster masher!
Essentially the premise is as straight-forwardly awesome in its outlandishness as it gruesome and oh-so-90s extreme: normal, everyday people unknowingly consume the Skrull meat and while it is killing them, it gives them superpowers – particularly an ability to see through Skrull tactics. Clearly the next logical step is an old-fashioned badass revenge spree, taking some of the alien buggers out before expiring.
Fundamentally, there needs to be a re-release of this trade in some kind of mock straight-to-video longbox trade dress. Seriously.
Sensational Hydra
Captain America (1998) 5
(Collected in: Captain America: To Serve and Protect)
At first you think it's gonna be the typical "wacky, deranged villain doubling as his own comic relief". Okay, we've never seen the Hydra version of this schtick – let's see where this new volume of Cap goes. Okay, the Skrull reveal with the dented quasi-Colonel Kurtz angle is definitely unexpected.
While the "Skrulls take over Hydra" twist is a sweet one to file away, a more notable aspect is how an antagonistic force attempts to use the media against Steve Rogers. In light of all the Secret Empire of it all surrounding the character these days, it's almost quaint to watch it play out in this "Heroes Reborn"-era with a playfulness not out of place with, say, Batman:The Animated Series. Not bad comparisons, mind you- just severe tonal contrasts.
Wolverine Kills… Wolverine?!?
Uncanny X-Men (1963) 375
(Collected in: X-Men: The Shattering)
At the end of the 20th Century, the X-Men kinda do their own proto-"Secret Invasion"- dressing it up as one of the loose subplots of "The Twelve" storyline, prophetically hanging over the franchise since the mid-80s. Really, what better time than the throes of Y2K to launch it full into the center ring as an event about the mutant Apocalypse? And why not toss the Skrulls in for good measure? Sure, why not??
As unlikely as this alliance seems, the Skrulls manage to swap out Logan (of all the X-Men!), leaving a ringer in their midst for some time. In true "trust no one" paranoia, Professor X suspects something but doesn't tip his hand. Instead, he mysteriously disbands the team just as a menace is threatening a new offshoot of mutants.
Forming an independent strike unit, Cyclops and Jean Grey take matters into their own hands and confront a deadly villain, identifying as "Death: Horseman of Apocalypse". During the rescue, "Death" seemingly kills Wolverine, to everyone's amazement. Taking his body back to the Mansion, Beast conducts an autopsy to discover the truth about the alien.
A follow-up encounter reveals that "Death" is actually the real Wolverine, on the road to recovering his true identity and regaining his adamantium skeleton.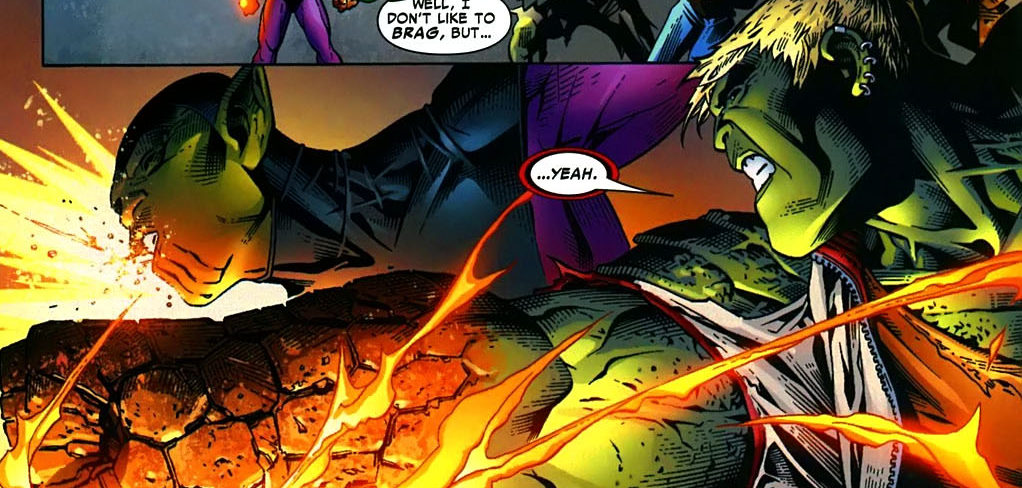 Kree-Skrull War III: This Time It's a Custody Battle!
Young Avengers (2005) 9- 12
(Collected in: Young Avengers Vol. 2: Family Matters)
Remember those shy, awkward glances Mar-Vell and Anelle exchanged back during the original Kree-Skrull War, daring not to give in to forbidden love as their races renewed ancient war against one another? Anyone? No? Well, yeah, it didn't really happen like in the original. Expect in between the panels it kinda did. Oh, yeah…
Seems that while reluctantly being taken to the Skrull throneworld, Mar-Vell (consensually) got it on with the Emperor's daughter. Several months later, Dorrek VIII is born. Attempting to save her child, Anelle orders one of her servants to take the infant to seek out Mar-Vell on his adopted home of Earth.
Although never connecting with his father, Dorrek is raised believing the servant is actually his mother and that his name is Teddy Altman. A larger stature and a green skin hue are his first clues to his super-powered nature in his teenage years and from these inclinations arrives at the moniker: "Hulkling", unaware of his actual heritage.
Shortly after founding the Young Avengers with other teen "tribute" heroes, his true history stands revealed in this story. While thoroughly Avenger-ific, one definite highlight is that this marks the beginning of Kl'rt's face turn, as the Super-Skrull begins to exhibit behavior that's for once not so d-baggy.
Skrull-ektra!
New Avengers (2005) 27- 37
(Collected in: New Avengers Vol. 6: Revolution; New Avengers Vol. 7: The Trust)
In the wake of the Civil War event, Luke Cage's underground gang of heroes sure can use a win. Their inspirational old leader is seemingly dead and they can really use a good punchable villain. How about a rescue mission to Japan to take on a faceless horde of ninjas? Sold.
Okay. But what happens when the ninja leader, who also happens to be a known vigilante of some independent repute, dies in the middle of the fight and surprise reveals themselves to secretly be a shape-shifting alien? What happens when all of your teammates wheels start turning as well and everyone starts eyeballing everyone else? Thought you weren't really on solid footing before leaving for Japan? Oh, wait- the plane is now crashing and Spider-Woman is venom blasting Wolverine in the face and stealing the body.
Some days it does not pay to be the New Avengers.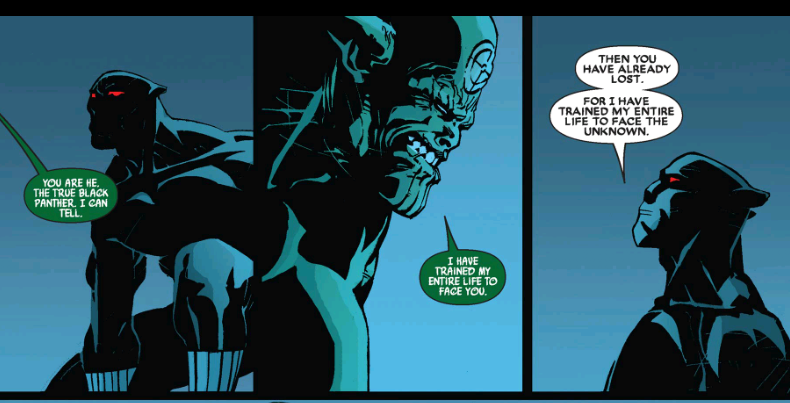 Secret Invasion
Secret Invasion (2008) 1- 8; others
(Collected in: Secret Invasion by Brian Michael Bendis Omnibus )
A zealous faction of Skrulls has been playing the long game and a prophecy tells them the time is nigh to take the Earth for their own. Writer Brian Michael Bendis flips over all the cards as the first four years of his Avengers franchise work crescendos in this 2008 event-tacular!
Playing both teams of Avengers against each other with a diversion, Spider-Woman stands revealed as exiled Queen Veranke and begins a full scale global invasion- determined not to destroy Earth but to subjugate it and make it a hubworld in a new Skrull Empire.
Reveals come at you left and right with the obligatory clockwork of funhouse props but very few have any lasting impact, depending on your mileage. As ringleader, Spider-Woman is certainly the benchmark. Avengers butler, Edwin Jarvis is definitely another exceptional case- especially as you find yourself doing the "yelling at the movie screen" thing when Jessica Jones unknowingly leaves infant Danielle in his care to assist in the big hero fight at the end.
Showdown in No Skrull's Land!
Occupy Avengers (2016) 5- 7
(Collected in: Occupy Avengers Vol. 2: In Plain Sight)
Hawkeye and his compatriots are just trying to pass through a quiet Midwestern town when their van breaks down, causing them to spend a little more time in Dungston, Iowa than anyone is comfortable with- especially the locals.
They're about to get to the "Look mister, we don't want no trouble- so you and your friends should be only your way when your van is fixed part" when another group of strangers roll up – only very determined and packing crazy outer space-looking laser guns!
Casualties ensue on both sides and it's revealed that Hawkeye's gang is caught in the middle of some kinda in-progress inter-Skrull politi-beef. Best of all, the entire affair plays like a delightful cross between beloved 1980s TV shows The A-Team and V. Love it when a plan comes together, but this instance serves as a reminder of how this series is criminally under-serviced and far too short-lived.
Make Kral X America Again!
U.S. Avengers (2017) 11
(Collected in: U.S. Avengers Vol. 2: Cannonball Run)
In the course of defending Earth from unending waves of Chitauri invaders, New Mutant mainstay, Sam "I'm Nigh Invulnerable When I'm Blastin'" Guthrie- the U.S. Avenger know as Cannonball is lost in space. He's blown off course and his friends don't know where to look.
Getting his bearings, Sam is waylaid but what appears to be a kindly, old Earth white man out claims he can take Sam "home". What he means is to a place that resembles the America of a more seemingly wholesome, bygone era. Almost as if it's been ripped out of some pre-existed pop culture reference and painstakingly manicured to imitate reality. If any of this sounds disturbingly like the society of Kral IV, you'd be right. Except this is Kral X, and here they worship an Archie Comics surrogate named Ritchie Redwood!
The creative team helmed by Al Ewing and Paco Diaz do an amazing job to capture the light-hearted, cartoon-y fun of the eternal teenage icon without letting either the twee or the post-modern sense of merry-go-round deja vu get off-balance in the mix.
Where will tomorrow's big breakout Skrull story be? Who knows but as "The Man" himself would probably say: "Stay tuned, True Believers!"