In retrospect, it's completely baffling that it took nearly a decade of Marvel Cinematic Universe stories for an action scene to be choreographed to the Wu-Tang Clan's 'Bring Da Ruckus.' It's not even the specifics of the 36 Chambers, so much as the sudden realization that hip-hop has had zero part in the MCU to date.
At its best – and make no mistake, Luke Cage's one-man army march through a heavily fortified gang holdout is the best action the series brings to the table – Luke Cage is a strong and proud testament to African-American history, culture, and yes, music.
Whether it's "Long Live the Chief" shattering sub-woofers on the other side of the equator, in-depth NBA analysis at the local barber shop, or Method Man showing up apropos of nothing and FREESTYLING A LUKE CAGE BALLAD (hang on, I'm still going to need a minute to calm down from excitement), Luke Cage is often able to call out just how much representation and culture has been missing from the MCU at large. Better still, showrunner Cheo Hodari Coker infuses every decision with a clear point of view on race in contemporary America.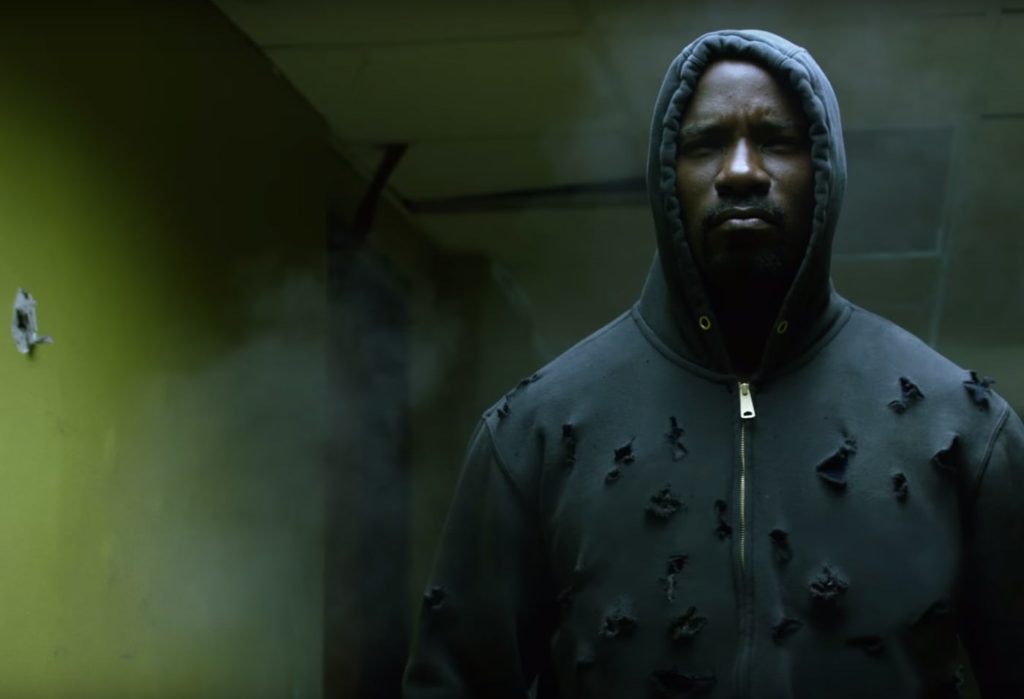 For all of their escapist pleasures, few MCU ventures have objectives nearly as meaningful as Luke Cage. Even Luke Cage comics have rarely tapped into the allegorical power of this bulletproof man, and what that means. It's wonderfully ambitious, and those ambitions should be lauded.
Sadly, the social and political awareness of Luke Cage is muddled inside a tedious 13 hour plot that highlights the worst traits of Marvel's Netflix programming.
Support For Comic Book Herald:
Comic Book Herald is reader-supported. When you buy through links on our site, we may earn a qualifying affiliate commission.
Comic Book Herald's reading orders and guides are also made possible by reader support on Patreon, and generous reader donations.
Any size contribution will help keep CBH alive and full of new comics guides and content. Support CBH on Patreon for exclusive rewards, or Donate here! Thank you for reading!
I've been a huge fan of Marvel's foray into 'prestige' television, with both Jessica Jones and Daredevil inside my top 5 favorite stories in the entire MCU. If there was a recurring critique even I could see, though, it was that a single story can rarely carry 13 hours of TV. Jessica Jones noticeably suffered from this fate, trying to pack 8 hours of excellent story-telling across 13.
Luke Cage is even worse for the wear. In a lot of ways, insisting on 13 episodes reminds me of DC's New 52 insistence on publishing 52 comics per month, even though sales suffered, just because they had staked their brand on the number. The all-powerful freedom of Netflix is the autonomy to tell whatever story a creator likes, and in the case of Luke Cage, that story was clearly not 13 episodes long.
Daredevil made some effort to overcome this issue in season two, spinning more than enough plates across Punisher, the trial of the Punisher, the Kingpin in Cell Block D, Elektra, Hand ninjas… the list goes on.
Despite an attempted mid-series villain upgrade (it's alluded to well in advance, don't worry still no spoilers), Luke Cage is really just the same basic narrative, as Luke slowly embraces heroism and Harlem debates whether he's earned the title. There are absolutely strong moments, and a strong midseason run from episode four to seven showcased much promise, but the reality is it feels like homework consuming the whole 13 hour Luke Cage movie, no matter how much you like the character.
As such, Luke Cage falls squarely in the middle of my MCU power rankings. It's a challenging series to rank, as Luke Cage is unquestionably more thought-provoking and inspired than, let's say, Ant-Man. That said, I'd easily choose to rewatch Ant-Man over Luke Cage again.
Luke Cage is great for the MCU, but unfortunately it's just not great.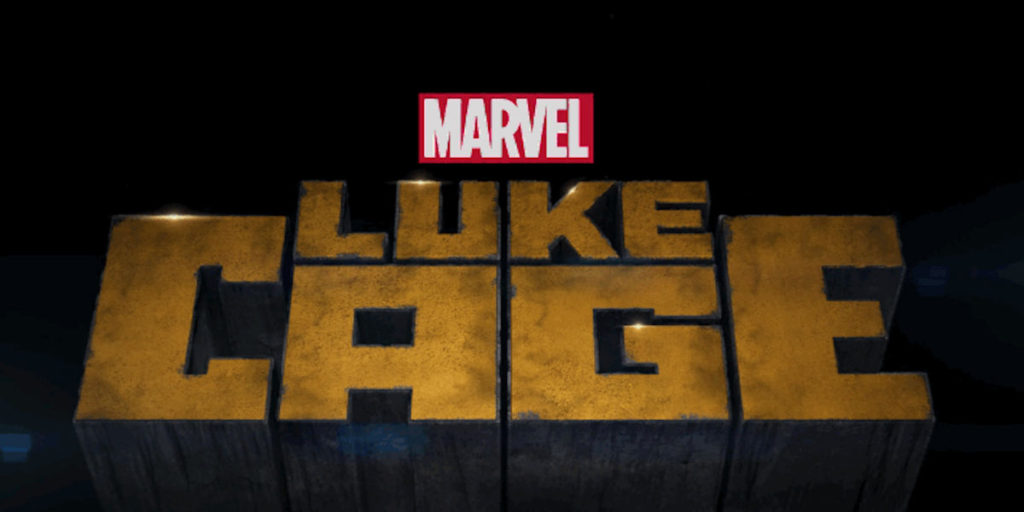 Marvel Cinematic Universe Power Rankings
1. Avengers
2. Alias aka Jessica Jones
3. Guardians of the Galaxy
4. Captain America 3: Civil War
5. Daredevil (Seasons 1 and 2)
6. Captain America 2: The Winter Soldier
7. Iron Man 3
8. Iron Man
9. Avengers 2: Age of Ultron
10. Captain America: The First Avenger
11. Luke Cage
12. Ant-Man
13. Thor 2: The Dark World
14. Thor
15. Agent Carter
16. Incredible Hulk
17. Iron Man 2
18. Slow motion roadkill
19. Shopping for clothes
20. Agents of SHIELD
10 Takeaways and Final Thoughts
***SPOILERS FOLLOW***
1) Deepest Villain Bench in the MCU
While too many villains in the same space can often undo a superhero movie (just ask Spider-Man 3), Luke Cage found surprising ways to utilize four varying degrees of compelling villains across the show's first season.
No single villain in Luke Cage hits the highs of Vincent D'onofrio's Kingpin or David Tennant's Purple Man, but the depth highlights one of the greatest strengths Netflix Marvel offers. It's well known at this point that the MCU at large has a strong villain deficiency, so Luke Cage shaking out a variety is an appreciated deviation from the norm.
For my money, Cottonmouth was easily the strongest of the rogues, with an authentic backstory, intimate concert experience, and let's face it, great laugh.
Mariah and Shades hold their own through the series, with Mariah in particular subverting character stereotypes to deliver a convincing conniving politician. As my wife pointed out, Alfre Woodards's performance adds a layer of pouting girlishness that offsets the strong, sinister Amanda Waller impersonation the character could have been.
Diamondback is the lone letdown of the bunch, and frankly the biggest swing and miss in all of Marvel Netflix. Somebody forgot to tell Diamondback he wasn't on 7 episodes of Batman '66 (although I would LOVE to see that), adding egregious layers of camp to a series devoid of comedy. Cottonmouth's death felt like a shocking moment full of promise – Given his overflowing cult of personality, bringing in an even bigger and badder villain could have lifted the show to new heights. Instead, we got another Marvel villain with Daddy issues and a studiously annotated Bible.
Here's to hoping the Diamondback experiment set-up gets lost in the bin with 2008's Leader from Incredible Hulk.
2) "I'm Luke Cage!"
Congrats to hammer-tech-punching a cop and shouting the name of your enemy for "2016's Dumbest Way To Frame A Hero" award. Diamondback, you can collect your trophy next to X-Men's "Hey, Eric!" award for 2016's unintentionally funniest line of dialogue in a comic book movie.
3) No Really, Luke Cage
One of the clearest lessons I took away from Batman v. Superman was 1) Always say yes to free Zach Snyder movie tickets, you'll be less angry and 2) Forcing your intrepration of what a character "should" be on new media is destined to fail.
I have no intention of angrily shouting that Mike Colter's "Luke Cage" isn't "my" Luke cage. It's an interesting and consistent portrayal. Colter's Cage is quieter, contemplative, and extremely averse to heroism for hire.
I had a difficult time finding reasons to stay invested in this character, though. In New Avengers, Luke Cage is confident, charismatic, and undeniably philanthropic. Cage joins the Avengers, and as contingency of his membership, convinces Captain America and Iron Man to help keep the streets of Hell's Kitchen clean on a regular basis.
Now, there's no reason Cage couldn't get to this point of more self-assured, well-known hero of Harlem, but it's a long slog to get there. Simply put, I enjoyed Cage's supporting characters, especially Misty Knight, significantly more than the hero himself, and that's a problem.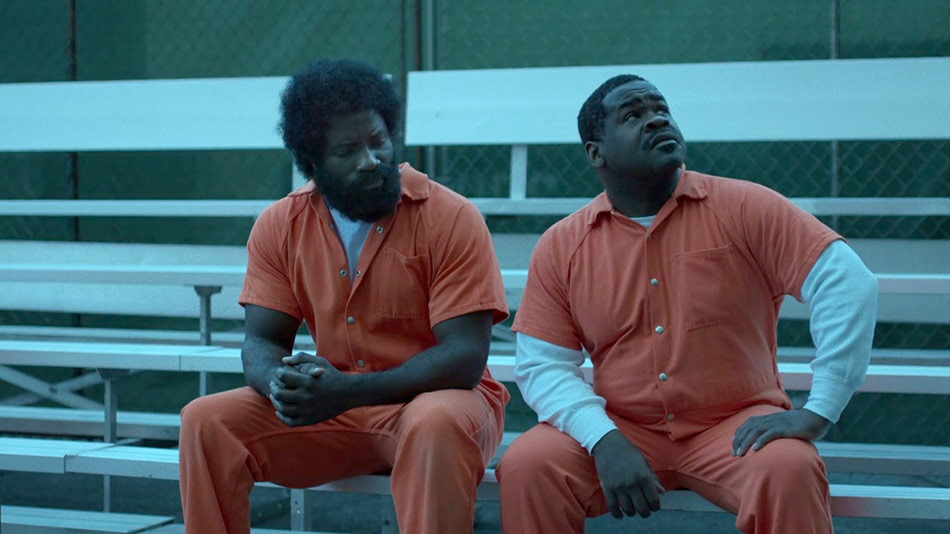 4) Prison Hair
Congrats to episode four's hair-and-beard-no-really-he's-let-himself-go-this-time combo for best hair and beard combo in the history of superhero cinema.
The only way I can see Luke Cage losing this crown is if the Hulk shows up in Thor: Ragnarok with flowing long locks and a thick beard, Maestro style. I won't hold my breath.
5) Plot Holes
You can poke holes in just about any fiction, but Luke Cage really fell off the rails during the hostage crisis in Harlem's Paradise.
Not only do police fail to question literally any of the many witnesses who saw that Luke Cage WAS NOT the criminal, but they let Diamondback and his accomplice escape OUT THE FRONT STREET.
You give comic book dumb a bad name.
6) The Wife Test
I grade a lot of comic book TV and movies based on whether my wife (aka the everywoman non-comic nerd) is interested.
On a scale of Wolverine: Origins to Jessica Jones, Luke Cage fell disappointingly close to Wolverine: Origins. Nowhere near, I'm going to need to get you flowers after this, aren't I, but definitely where watching felt like a chore.
It may not be this week, it may not be the next, but there will come a day (a day unlike any other) when I'm watching a weird rom-com with Bill Hader and Kirstin Wiig, and I'll know exactly what I've done to deserve it.
7) Pacing
Imagine for a moment the Luke Cage season finale was the end of episode six. Those compelling final moments are suddenly the backhalf of a deeper and far more substantial narrative.
8) Soundtrack
As I mentioned, in the opening, Luke Cage easily has the best MCU soundtrack this side of Guardians of the Galaxy, with non-licensed theme music that far outshines anything in GoTG.
The soundtrack playlists for Luke Cage on Spotify are actually substantially better than what's used in the show, and make me wish Marvel had committed even more licensed dollars.
9) Bionic, Not Bionic Arm
Congratulations to Misty Knight for getting her bionic arm off screen, much to the delight of Misty Knight fans everywhere.
I mean she must have gotten one, right? Unless the show simply expected us to believe her wounded, literally tied together with dental floss arm was well enough to wield a fire arm in a matter of hours?
Misty is a bad a-word, but not that bad.
10) Turk Spinoff
Tell me who wouldn't watch.
What do you think? Was Luke Cage better than I thought? Meet our expectations? Do what feels right to you in the comments.