Marvel's characters have always been larger than life and, in that, no one art form has ever been able to singularly contain them. It's something the late Stan Lee's been hawking as a life's mission from easily as far back as the 1960s. And in that spirit, certainly the Marvel Cinematic Universe is an achievement beyond anyone's wildest imaginings.
That said, the publication wing would be utterly remiss if it didn't periodically take into account what the crazy successful younger sibling is up to and maybe try to cop some of its style. Call it synergy. Call it the tail wagging the dog. Call it a neverending feedback loop. Call it art imitating another art eating its own tail. More eyeballs on these creations is more eyeballs on these creations and that can't be bad.
Let's take a look back over the last decade and see exactly how the MCU has come to influence Marvel Comics!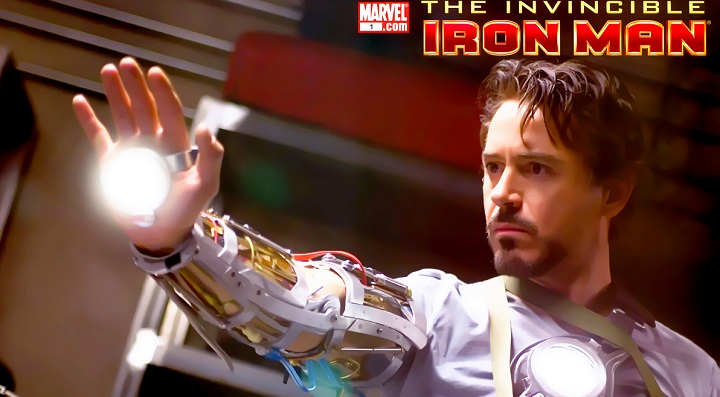 Iron Man
You really don't need to look much further than the films' flagship character and his pictorial counterpart to get a full sense of the impact. In this case, the MCU is truly pivotal to unlocking the full potential of a character that has existed for so long, ironically, without heart.
In fact, in comics continuity just prior to the launch of the MCU, Iron Man was largely considered among fandom as the least heroic or maybe the least likable hero in Marvel's canon. Sure, he had won 2006's Civil War event series against Captain America but it cost him tremendous goodwill throughout the greater super community. Let's also not forgot that about the same time, Tony was part of a self-appointed secret group
that elected to fire the Hulk into space. The Hulk did not in any way come back super-pissed and try to destroy the entire world for actions of a few. Nope. (Certainly not in 2007's World War Hulk…)
Support For Comic Book Herald:
Comic Book Herald is reader-supported. When you buy through links on our site, we may earn a qualifying affiliate commission.
Comic Book Herald's reading orders and guides are also made possible by reader support on Patreon, and generous reader donations.
Any size contribution will help keep CBH alive and full of new comics guides and content. Support CBH on Patreon for exclusive rewards, or Donate here! Thank you for reading!
This same group also brought the Skrull Secret Invasion upon the Earth. However, as the head of SHIELD during this crisis, public perception was harsh on Tony and it cost him dearly. His organization dismantled and his position awarded to Norman Osborn, Iron Man is on the run and in need of a literal reboot.
It's really under these circumstances that the simplicity of debuting a movie Tony in 2008 is so refreshing. But the real question becomes: Is it just re-discovering the same Tony all over again or is it Robert Downey, Jr. who is the key to all this? Either way, it becomes impossible not to hear RDJ's voice as you read Tony Stark's comic book dialogue- a phenomenon writers may also begin to lean into it a bit, possibly without realizing.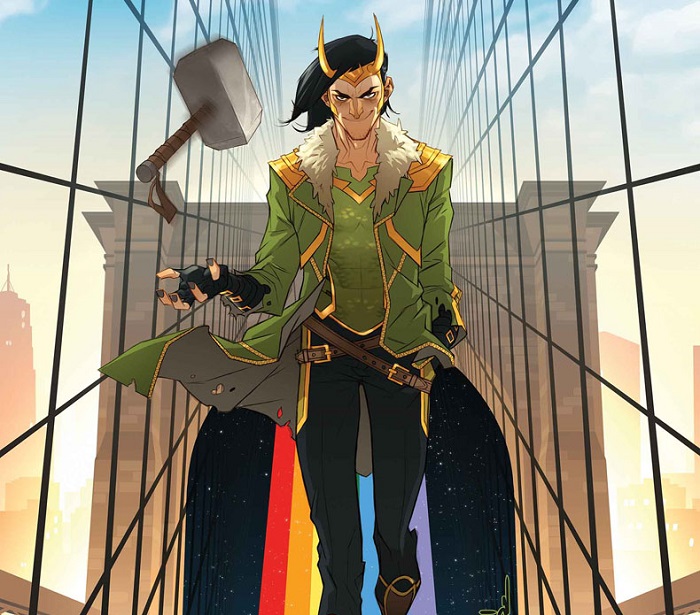 Loki
Maybe a better example than Iron Man of the "people like this actor's portrayal, let's run with that flavor in the comics" paradigm is Tom Hiddleston's surprise influence on the Asgardian God of Mischief.
However, unlike Stark, "Comic Book Loki" was ironically hitting a bit of a stride when the MCU version began gaining traction. Sure, there's something dangerously magnetic in Hiddleston's Loki that you can't help but want more out of appearance-wise. This resulted in a very abrupt growing up of the impishly delightful Kid Loki of Journey Into Mystery
and Young Avengers
acclaim.
That said, there is something about this adult version that is perhaps Loki at his "best self". He's not quite the hand-wringing villain he used to be. He might not even strictly be a villain anymore. At the very least, he's certainly been able to anchor a few entertaining series of his own over the past few years- with another set to launch this coming summer!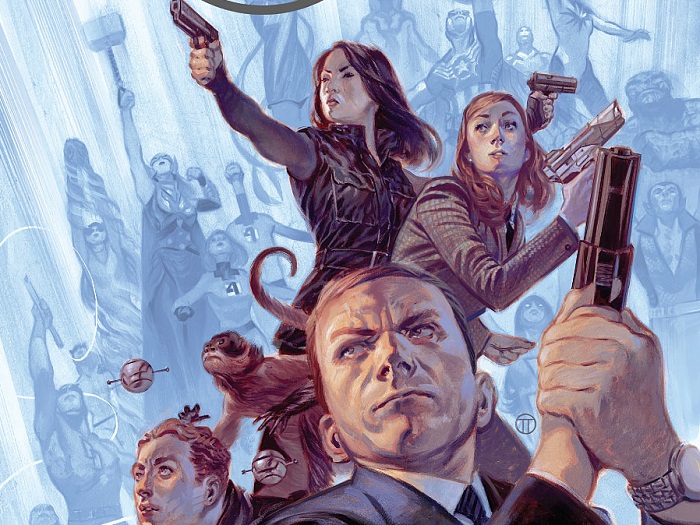 Agents of SHIELD
If the two former entries are the respective heart and soul of the MCU comic transformation, then SHIELD is the silent backbone of the affair. Originally the ultimate nameless background characters, not only has the organization seen a resurgent popularity in the past decade but the MCU is actually responsible for creating comicdom's most memorable agents since Jim Steranko's take back in the late 60s!
Ironically, all of this seems to come back to reimagining Nick Fury for the Ultimate Universe. In the early 2000s, Mark Millar and Bryan Hitch adapt the Avengers for Marvel's then-new continuity-lite reality as a paramilitary force and who's the baddest mother in the room at this point of pop culture to command them? Some crusty old white guy? Nah, Samuel L. (Expletive mandatory) Jackson- that's who! Nick Fury can and should now be based on Sam Jackson. Because why not?
Fast-forward a few years, the first Iron Man movie goes into development and Sam Jackson wants in to basically play himself in an eyepatch and the rest is literally history.
From there, you also get Clark Gregg as the lovable Agent Phil Coulson- a character who has gone on in both comics and TV to head his own team. All of whom- with the exception of Daisy "Quake" Johnson- did not exist in comic format until after they were already TV characters.
Avengers
As much as the eight issues of Bendis and Bagley's Avengers Assemble
is a light and friendly companion piece for the casual viewer-to-reader, it's not until the next real volume of Avengers coming in the wake of the 2012 movie that things start to truly reflect the MCU.
While the Avengers lineup appearing in Assemble is very much "of the mission" and comes off as something of happenstance (seriously, The Hulk was there and he really doesn't do "teams"…), it's curious that this same specific gathering of six heroes is now the hub of some kinda "Avengers Machine
"- boasting upwards of twenty members! Totally weird that it's the same six Avengers from the movie franchise. What. Are The. Odds?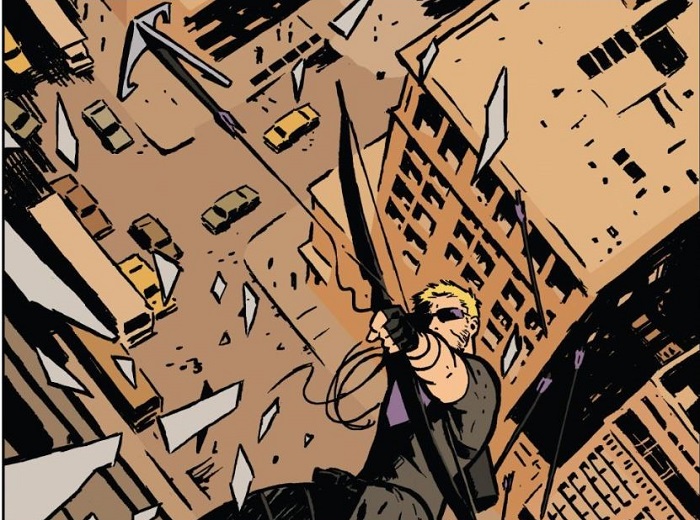 Hawkeye
But, really it comes back to the whole "more eyeballs is more eyeballs" thing and who benefited more from this in the Summer of 2012 than the Avenging Archer- Hawkeye! It certainly did not hurt to launch the admittedly lower-profile Clint Barton into a solo series and instantly grab onto some of that screen recognition. The acclaimed Matt Fraction/ David Aja series literally begins with a splash page evoked directly from one of actor Jeremy Renner's dramatic portrayals in the Avengers movie (the whole falling backwards off the building while firing an arrow bit).
Sure, Screenguy skews more towards the character's Ultimate origins but anyone who got hooked by that gateway got so much more than they could possibly imagine. Pizza dog and all, bro… (Inside jokes germane to series- seriously, read the Fraction Hawkeye
!)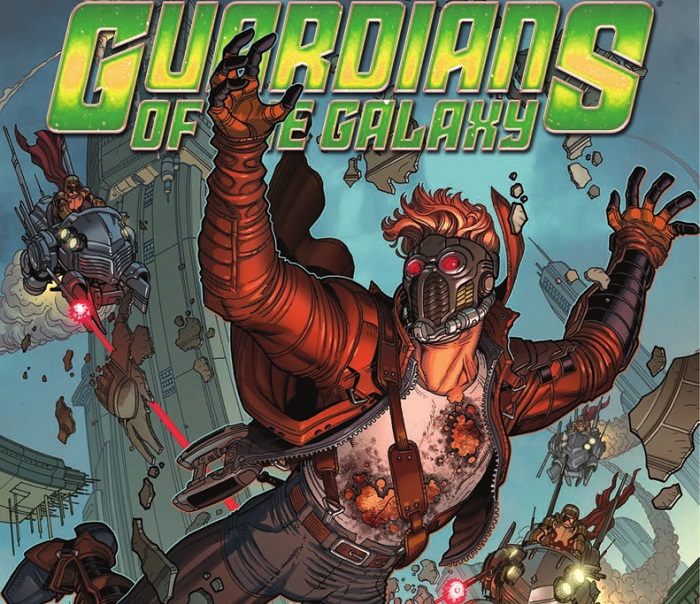 Guardians Of The Galaxy
Perhaps the most curious case of synergistic makeover, the Guardians have been something of a career malleable "x-factor" through the MCU decade. Moreso, these characters more than any other have thrived in their "movie-osity"- literally going from cancelled comic limbo to household names in under ten years.
Sure, what becomes the "Movie Guardians" appear in the aforementioned Avengers Assemble by Bagley and Bendis at the time the first Avengers movie is out, but they're guest stars and if you didn't already know who they were why would you care?
And if you knew who they were, it was all really strange as a few of them were supposed to be dead. But so was Thanos at the time too, so having a big movie will bring all sorts of characters back, it seems…
But seriously, the Guardians of the Galaxy
was last a title in 2010. And it was niche. This was gonna be Marvel's Star Wars?? Okay, whatever.
Fast-forward to early 2013 and writer Brian Michael Bendis helms a new volume of Guardians. Pared-down team, new m.o. and eventually getting around to why some of them aren't dead again. And a generous helping of cosmetic overhaul- particularly with Peter Quill's costuming.
In the 2008-2010, the Guardians were a large peacekeeping force operating out of the floating space head Knowhere. In 2013, they're five scoundrels in a mobile spaceship. They're soon joined by Tony Stark to help legitimize their re-purposed endeavors and over the next year and a half of issues, they transform from what they were into the icons of screen captured onto the comic page. Quill goes from a battle-armored Battle of the Planets-type look to the trench coat and headphones vibe brought to life by Chris Pratt. There's never an explanation, either. Just fun to watch how quickly the gears shift and reposition. Here, it's probably more of an opportunity to integrate Quill's love of music into the costume. It's certainly been a welcome turn for more personality.
But that's really it- saying "comics are trying too hard to be like the movies" isn't a bad thing. Good storytelling is good storytelling and whatever brings personality through should never be discouraged- regardless of any sort of prescribed conceptual "box". More eyeballs is more eyeballs and that's not a bad thing. Right?