It's an odd development, but in a world with a healthy output of comic book movie releases, timing makes a big difference. Much like Deadpool 2's slate of a million jokes per minute, nailing the right moment, the beats between set-up and expectations, is critical to success.
I have to say, that for me, Deadpool 2 is simply too slight for the moment.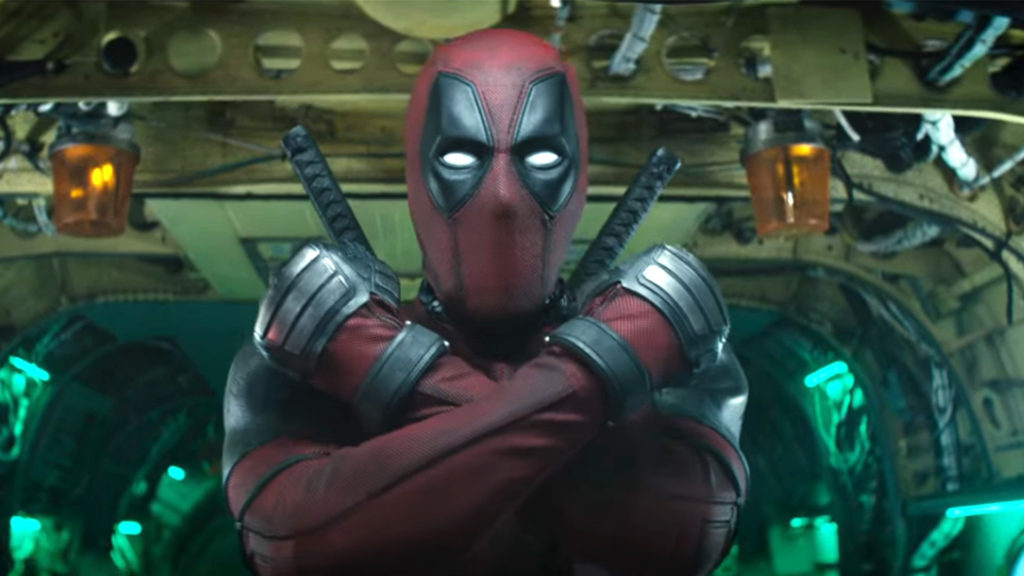 Don't get me wrong, the R-rated sequel has wonderful qualities. Within the X-Men Universe of movies, the film is still approaching top tier. As a comedy, Deadpool 2 may well be the best the comic book movie genre has to offer. As an actual comic book movie, though, Deadpool 2 doesn't offer much to sink your teeth into.
For plenty of viewers, the return of Ryan Reynolds' manic merc with a mouth is going to be exactly the antidote needed to recover from bloated Avengers: Infinity War fatigue. If the dramatic all or nothing stakes of Infinity War rang hollow to you, then Deadpool 2 may be the perfect tonic. The ultra-violent smarm-fest sports more character death than Titanic, and makes no bones about mocking the impermanence of it all with an anti-hero who recovers from just about anything.
For my money, though, the big picture comic book universe developments I had hoped for – Cable, X-Force, Mister Sinister – all disappoint. Deadpool 2 is way more interested in skewering fandom than it is doing much of anything interesting with the X-Men sandbox. That's far from surprising – at least it should be – but in the wake of Infinity War, I'm greedy. I want Cable time travel, and allusions to Apocalypse, and Mister Sinister pulling strings in the present day.
Support For Comic Book Herald:
Comic Book Herald is reader-supported. When you buy through links on our site, we may earn a qualifying affiliate commission.
Comic Book Herald's reading orders and guides are also made possible by reader support on Patreon, and generous reader donations.
Any size contribution will help keep CBH alive and full of new comics guides and content. Support CBH on Patreon for exclusive rewards, or Donate here! Thank you for reading!
I don't give two hoots about Firefist somehow becoming important enough to murder Cable's family. It's not only not unbelievable, it's trite and familiar.
In a lot of ways, this is one of my bigger current issues with Deadpool comics. They aren't really for me anymore, and that's ok. I won't belittle fans of Deadpool comics with the overused assertions that they're juvenile or for teenagers – I don't even think that's particularly true. I generally enjoy blazing through modern runs in a single sitting, letting the work of writers like Duggan and Posehn wash over me in a wave of dick, fart, and smell jokes that is way more appealing than that sounds. But it's simple satisfaction, out of my mind the second I'm done reading. And much like Deadpool 2, I'm not likely to return for a repeat experience.
This is a lot of negative nellie talk for a movie that made me laugh harder than any movie this year, though. I have to think that if you enjoyed 2016's Deadpool, you'll enjoy Deadpool 2. I'm just ready for the franchise to aspire to something greater. Maybe that's X-Force (*whispers*X-Force*), maybe not. Either way I'm ready and waiting.
X-Men Movie Universe Power Rankings
X2: X-Men United
Logan
Deadpool
X-Men: Days of Future Past
Deadpool 2
X-Men: First Class
X-Men (1)
X-Men: Apocalypse
The Wolverine (Wolverine 2)
You just sat down but forgot the remote
Strangers on public transportation looking to chat
X3: The Last Stand
Backing into another car
Wolverine: Origins
Related Reading Orders:
20 More Thoughts on Deadpool 2
This would normally be the point in the review when I count down 10 additional thoughts or discussion points. Since, I've already written 20 more, and approximately a billion words in the below CBR post, I'll just say my final thoughts can be found there!
Read: Deadpool 2: 10 Things I Liked, and 10 That Disappointed!