Now that I am a certified press member who attends comic cons regularly (… Twice. I've done this twice) I've been thinking more about what it is that I'm looking to get from attending a comic book convention.
I attended Comic Con Revolution in Chicago this past weekend (technically in Rosemont, Illinois), and given the smaller scale of the show compared to the massive C2E2, there was a lot more emphasis on this question. What do I expect from a con? At C2E2 there's so much razzle dazzle I didn't necessarily need to address this question much (oh look at the shiny David Tennant!), but CCR and shows of a similar or smaller size bring it to the forefront.
Here's what I've decided is important to me:
Digging through comics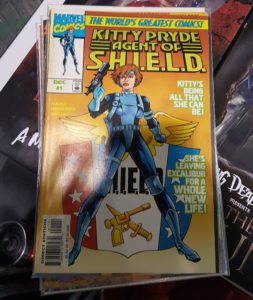 It doesn't take much convincing to get me to thumb through longbox after longbox of discount comic books.
Conventions tend to offer a wide array of comic shops all gathered in one open setting, which saves me the hassle of driving from town to town to explore.
Support For Comic Book Herald:
Comic Book Herald is reader-supported. When you buy through links on our site, we may earn a qualifying affiliate commission.
Comic Book Herald's reading orders and guides are also made possible by reader support on Patreon, and generous reader donations.
Any size contribution will help keep CBH alive and full of new comics guides and content. Support CBH on Patreon for exclusive rewards, or Donate here! Thank you for reading!
My haul this con includes about 20 issues of Rom Spaceknight filling in my Marvel run, a couple missing issues from my Tom King Batman collection, the "E is for Extinction" arc of Morrison and Quitely New X-Men, a handful of missing Dreadstar issues.
Just as importantly, I found a couple bonkers one-shots, including the Kitty Pryde Agent of SHIELD book and a Dave McKean cover for the Rolling Stone's album Voodoo Lounge.
Talking to creators
I wrote a lot about this in my recap of C2e2, but meeting the people who actually make comics is a cool experience. At CCR, I knew fewer of the creators going in, which meant more walking up to booths I didn't' recognize and asking them some questions about their work. Unsurprisingly, this led to some of my favorite moments of the con (more in this below!).
A few good panels
The panel experience is probably the biggest difference between something like a CCR and C2e2, with CCR presenting a collection of intimate conversations. I attended "Bringing the Spider-Verse Into Our 'Verse" and with four PHDs on the panel, it was like attending a college lecture with 100% engagement in the material (see also: Spider-Man).
Discovery
As much as I love comics, I'm consistently astounded how many panelists at conventions are completely off my radar. Same goes for entire comic book series I'll find a longbox and think "how have I never heard of this?"
I want to leave every con with a handful of learnings about this world I've come to enjoy so much.
Feel exhausted by the end
While this can be partially physical – it's a lot of standing, walking, and busting butt to make Mike Zeck's 3 p.m. raffle giveaway – being extensively social is genuinely draining. It's always the case for me, though, that I find it equally rewarding, and I know that I if I leave a con and don't feel like I've spent all my energy in conversation, I'll feel like I wasted my time!
With this one, I'd caveat that it's important to take care of yourself at events like CCR Chicago! I witnessed an individual pass out in front of Don Rosa's signing table, and the ensuing rush to seek aid was a good reminder to hydrate, take breaks, and eat.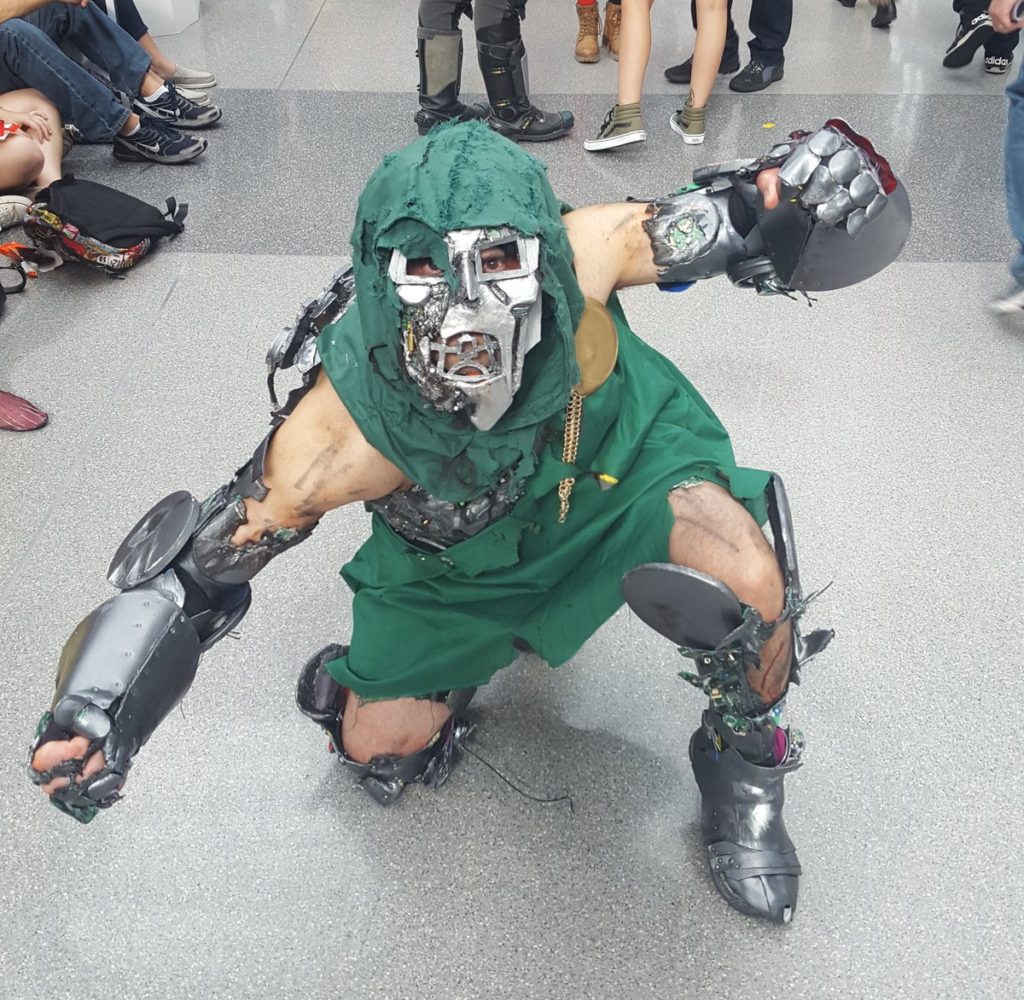 Panelist Conversations:
Mike Zeck
Given that Secret Wars is one of my favorite comics ever, and that Zeck has a hand in everything from that formative event to Punisher: Circle of Blood to Kraven's Last Hunt, I was definitely most nervous to speak to him. Zeck's one of my favorite Marvel Comics artists of the 80's, and alongside the likes of Don Rosa one of the coolest legends at CCR Chicago.
Since I forgot to bring my twelve issues of Secret Wars (pro tip: if you want books signed, maybe bring them?), I bought an oversized print of Secret Wars #10 for Zeck to sign at his booth. My introduction consisted of breathless raving about Secret Wars to general silence.
Awkward.
Fortunately, when I asked Zeck my go-to icebreaker for the con (what's your favorite comic book event of all time?), he opened up about how much of an event it felt like to be in on the ground floor of Silver Age Marvel, collecting Fantastic Four #1 and Amazing Fantasy #15. Before I could get my jaw off the floor, he also laughingly lamented that he sold all these issues so he could get a car to go to New York and get his comics career running!
After that Zeck told me about a cosplayer in New York who very specifically dresses as Doom in his Secret Wars #10 pose. Naturally, I had to look up such a brilliantly committed idea, and have included the image above.
Joe Eisma
Dave's pick for a recommended read: Morning Glories
Joe's favorite comic book event: Age of Apocalypse!
Book they're most excited about right now: Jughead vs. Vampironica
Anyone who picks Age of Apocalypse as their favorite event is definitely my kind of comic creator.
Dave Landsberger & BD Mead
My favorite conversation of the entire con came on a whim, inspired by a poster of a man with a hamburger head dunking a basketball. The conversation was 10% comics and 90% NBA Finals, too, which explains a lot.
Beef Jams: Tournament Edition is wonderful absurdist comedy with enough laugh out loud moments that I wish I'd bought extra copies to share. You can find more here.
Ron Marz
Dave's pick for a recommended read: Green Lantern – Kyle Rayner
Rons' favorite comic book event: DC vs. Marvel
Book they're most excited about right now: Turok
I appreciate that Marz picked purely out of (admitted) self-interest given his own involvement in DC vs. Marvel.
It was particularly interesting talking to Marz about his time writing Silver Surfer during the Infinity Gauntlet era of Marvel Comics. I hadn't realized that was his first Big 2 gig, or how closely he interacted with Jim Starlin regarding the state of Marvel cosmic.
Gene Ha
I caught Ha on his was to a panel, but he was nice enough to pause and give me an issue of his creator-owned work Mae.
Mae is an impressively constructed first issue, with an all-ages tone and instant world-building potential. The issue is a part of Lion Forge comics "Roar" imprint, which is intended for ages 13-17. I can see this being an excellent addition to a comics collection for kids in this range.
Vito Delsante
Vito told me not to get him started on Crisis on Infinite Earths unless I had two hours to spare, and he wasn't kidding. It was extremely fun talking DC's extended Crisis sequence (mainly the original, Infinite Crisis, and Final Crisis) with a comics pro. It's easy to forget sometimes as "just" a fan walking the floor, but most creators have just as many thoughts on your favorite comics, characters, and eras as you do (if not more!).
I'd recommend Actionverse
 from Action Labs for some of Vito's writing.