As Game of Thrones has risen to one of the most ubiquitous and successful entertainment properties in pop culture, it was only a matter of time before comic book adaptations followed suit.
To date, publisher Dynamite's Game of Thrones comics strictly adapt George R.R. Martin written Thrones material, including A Song of Ice & Fire and the "prequel" series of short stories starring "The Hedge Knight."
In 2017, Dynamite wrapped up a 24 issue run on the main Game of Thrones story arc, and they've also produced standalone graphic novels starring "The Hedge Knight," aka Dunk (and Egg!).
Below you'll find a complete guide to collected Game of Thrones comics books, and the chronological order of the series.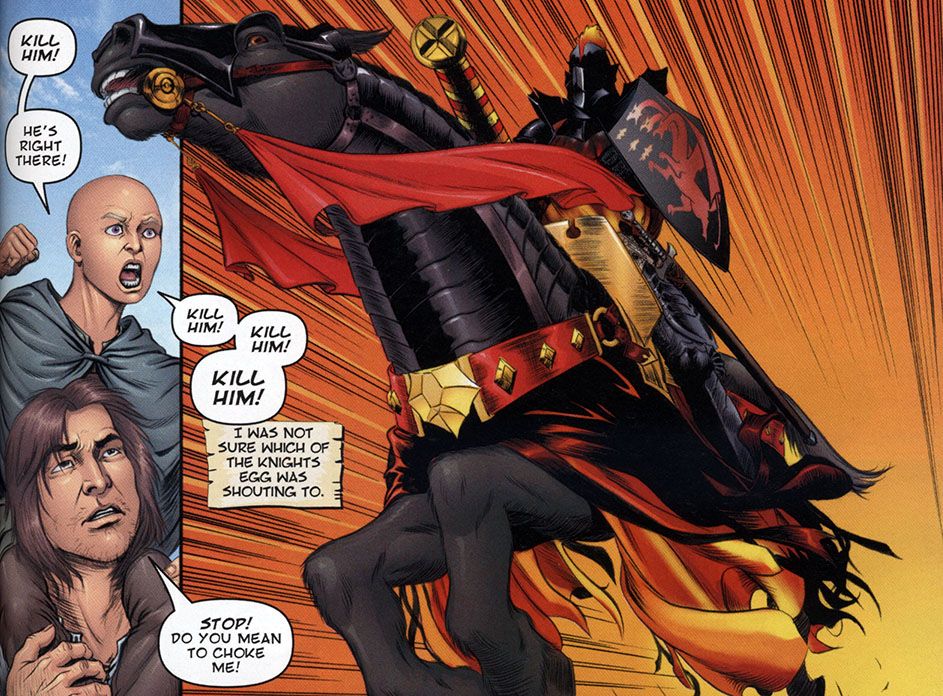 Game of Thrones Comics
The Hedge Knight: The Graphic Novel (Game of Thrones
Collects: Ogn
The Sworn Sword (A Game of Thrones)
Collects: The Hedge Knight II: #1 To #6
The Mystery Knight: A Graphic Novel
Collects: Ogn
A Game of Thrones: Graphic Novel Volume One
Collects: Game Of Thrones (2014) #1 To #6
A Game of Thrones: The Graphic Novel: Volume Two
Collects: Game Of Thrones (2014) #7 To #12
A Game of Thrones: The Graphic Novel: Volume Three
Collects: Game Of Thrones (2014) #13 To #18
A Game of Thrones: The Graphic Novel: Volume Four
Collects: Game Of Thrones (2014) #19 To #24)
A Clash of Kings: The Graphic Novel: Volume One
Collects: Book 2, Vol. 1