I'll be the first to admit, I made a lot of false assumptions about Buffy the Vampire Slayer without ever having watched an episode. When my wife suggested we watch the series together, I scoffed. "The cheesy, campy… GIRLY CW show?!" I said, reverting into an uncouth caveman, and not noting for a moment the irony that this was coming from a guy who talks about the X-Men animated series like it's Citizen Kane.
I was, and forever remain, a bonehead. Buffy the Vampire Slayer is brilliant, one of my all-time favorite TV show Universes, and the show that introduced me to a life long love of the creative mind of Joss Whedon.


Buffy the Vampire Slayer and Angel Comics Universe
The fascinating twist to Buffy comics is that you can enter as either a die hard fan of the TV show, or as someone who has never watched an episode.
If you're a fan, and have watched all seven seasons of Buffy, all 5 seasons of Angel, and sometimes catch yourself watching Bones just hoping it will quietly morph into a Buffy spinoff, I recommend you jump to Angel: After the Fall and into Buffy season 8. The comics have continued Buffy as if the TV show continued on into seasons 8, 9, and (at time of publiction) now 10.
If you haven't watched the series, or maybe havne't watched every episode and would rather just enjoy it as a comic, that's an option too! You can just start from the beginning of this guide, as all seven seasons of Buffy and five seasons of Angel have been curated into comic book collections that approximate the feel and story of the TV show.
Support For Comic Book Herald:
Comic Book Herald is reader-supported. When you buy through links on our site, we may earn a qualifying affiliate commission.
Comic Book Herald's reading orders and guides are also made possible by reader support on Patreon, and generous reader donations.
Any size contribution will help keep CBH alive and full of new comics guides and content. Support CBH on Patreon for exclusive rewards, or Donate here! Thank you for reading!
Buffy TV Seasons 1 Through 3 (High School Years)
Buffy the Vampire Slayer Omnibus, Vol. 1
Collects:
"All's Fair"
"The Origin, Part One"
"The Origin, Part Two"
"The Origin, Part Three"
"Broken Parts"
"Full House"
"Deuces Wild"
"The Big Fold"
"Dawn and Hoopy the Bear"
"Slayer, Interrupted, Part One"
"Slayer, Interrupted, Part Two"
"Slayer, Interrupted, Part Three"
"Slayer, Interrupted, Part Four"
Buffy the Vampire Slayer Omnibus, Vol. 2
Collects:
"Angels We Have Seen on High"
"A Stake to the Heart, Part One"
"A Stake to the Heart, Part Two"
"A Stake to the Heart, Part Three"
"A Stake to the Heart, Part Four"
"MacGuffins"
"The Queen of Hearts"
"Ring of Fire"
"Paint the Town Red"
"The Dust Waltz"
Buffy the Vampire Slayer Omnibus, Volume 3
Collects:
"Wu-tang Fang"
"Halloween"
"Cold Turkey"
"Dance With Me"
"White Christmas"
"Happy New Year"
"New Kid on the Block, Part One"
"New Kid on the Block, Part Two"
"A Nice Girl Like You"
"Play with Fire"
"The Food Chain"
"The Final Cut"
"The Latest Craze"
Buffy the Vampire Slayer Omnibus, Volume 4
"Hey, Good Looking, Part One"
"Hey, Good Looking, Part Two"
"A Boy Named Sue"
"Love Sick Blues, Part One"
"Love Sick Blues, Part Two"
"Lost Highway"
"She's No Lady, Part One"
"She's No Lady, Part Two"
"Old Friend"
"Bad Dog"
"Hello Moon"
"Cursed"
"Dead Love"
"Stinger"
"Mall Rats"
"Who Made Who?"
"The Hollower"
"Double Cross" a.k.a. "Graduation Day"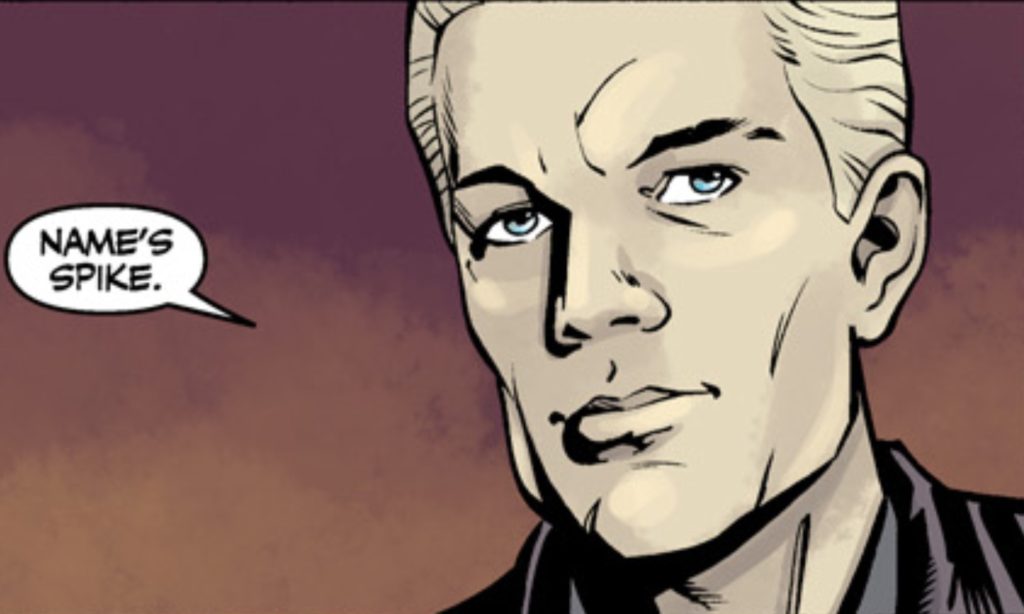 Buffy TV Seasons 4 Through 6 (College)
Buffy Omnibus Volume 5 (Buffy the Vampire Slayer Omnibus)
Collects:
"Haunted"
"Take Back the Night"
"Killing Time"
"The Blood of Carthage, Part One"
"The Blood of Carthage, Part Two"
"The Blood of Carthage, Part Three"
"The Blood of Carthage, Part Four"
"The Blood of Carthage, Part Five"
"The Heart of a Slayer, Part One"
"The Heart of a Slayer, Part Two"
"Cemetery of Lost Love"
"Oz"
Buffy Omnibus Volume 6 (Buffy the Vampire Slayer Omnibus)
Collects:
"City of Despair"
"Jonathan: Codename: Comrades"
"Giles: Beyond the Pale"
"One Small Promise"
"Punish Me With Kisses"
"Past Lives"
"Out of the Woodwork"
"WannaBlessedBe"
"Demonology Menagerie, Part One"
"Demonology Menagerie, Part Two"
"False Memories"
Angel Omnibus
Collects:
Surrogates, Part One
Surrogates, Part Two
Surrogates, Part Three
The Changeling Wife
Earthly Possessions, Part One
Earthly Possessions, Part Two
Earthly Possessions, Part Three
Hunting Ground (a.k.a Lovely, Dark and Deep)
Beneath the Surface, Part One
Beneath the Surface, Part Two
Strange Bedfellows, Part One
Strange Bedfellows, Part Two
Vermin, Part One
Vermin, Part Two
Little Girl Lost
Cordelia
Point of Order
Angel: The Nepalese Switcheroo
Long Night's Journey
Buffy Omnibus Volume 7 (Buffy the Vampire Slayer Omnibus)
Collects:
"Night of a Thousand Vampires"
"Ugly Little Monsters, Part One"
"Ugly Little Monsters, Part Two"
"Ugly Little Monsters, Part Three"
"Chaos Bleeds"
"Lost & Found"
"Rock 'N' Roll All Night (and Sleep Every Day)"
"Wilderness, Part One"
"Wilderness, Part Two"
"The Death of Buffy, Part One"
"The Death of Buffy, Part Two"
"The Death of Buffy, Part Three"
"Reunion"
"Withdrawal"
"Hellmouth to Mouth, Part One"
"Hellmouth to Mouth, Part Two"
"Hellmouth to Mouth, Part Three"
"Hellmouth to Mouth, Part Four"
Spike Omnibus
Collects:
"Lost & Found"
"Old Wounds"
"Old Times"
"Spike vs. Dracula"
"Spike in the Asylum"
"Shadow Puppets"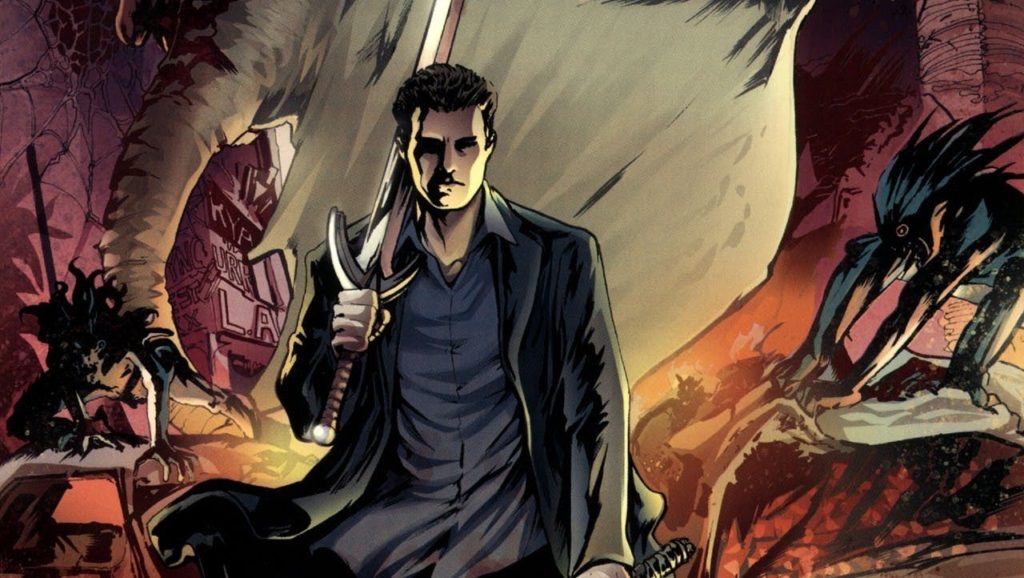 Angel After the Fall
Angel: After The Fall Vol.1
Angel: After The Fall Vol.2
Spike: After The Fall
Angel: After The Fall Vol.3
Angel: After The Fall Vol.4
Angel: After The Fall Vol.5
Angel: After The Fall Vol.6
Angel: Aftermath
Angel: Only Human
Angel: The End

Buffy Season 8
Buffy the Vampire Slayer Season 8 Library Edition Volume 1
Buffy the Vampire Slayer Season 8 Library Edition Volume 2
Buffy the Vampire Slayer Season 8 Library Edition Volume 3
Buffy the Vampire Slayer Season 8 Library Edition Volume 4
Buffy the Vampire Slayer: Tales
Collects:
Dark Horse Presents #31 and #32
Tales of the Vampires: Carpe Noctem parts 1 and 2
Buffy: Tales of the Vampires oneshot
Buffy the Vampire Slayer: Tales of the Vampires #1to #5
Buffy the Vampire Slayer: Tales of the Slayers #1″Broken Bottle of Djinn"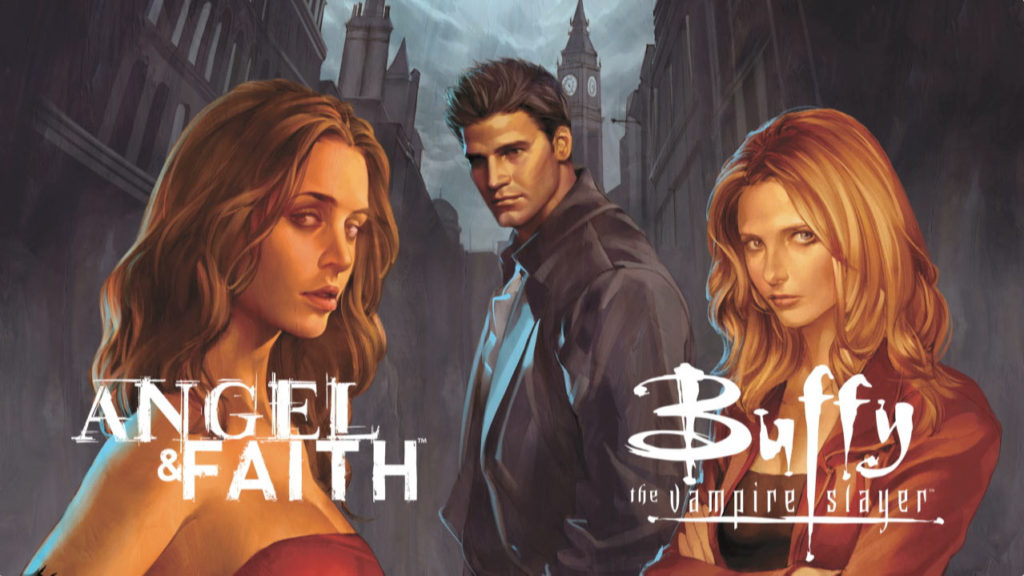 Buffy Season 9
Buffy: Season Nine Library Edition Volume 1
Buffy: Season Nine Library Edition Volume 2
Buffy: Season Nine Library Edition Volume 3
Angel and Faith: Season Nine Library Edition Volume 1
Angel and Faith: Season Nine Library Edition Volume 2
Angel and Faith: Season Nine Library Edition Volume 3

Buffy Season 10
Buffy: Season Ten Volume 1 : New Rules
Spike: Into The Light
Angel and Faith: Season Ten Volume 1: Where the River Meets the Sea
Buffy: Season Ten Volume 2 – I Wish
Angel and Faith: Season Ten Volume 2 & Lost and Found
Buffy: Season Ten Volume 3 Love Dares You
Angel and Faith: Season Ten Volume 3 – United
Buffy: Season Ten Volume 4: Old Demons
Angel and Faith: Season Ten Volume 4 A Little More Than Kin
Buffy Season Ten Volume 5: In Pieces on the Ground
Angel and Faith Season 10 Volume 5: A Tale of Two Families
Buffy Season Ten Volume 6
Future of the Buffy-Verse